Monsters and co-designed by Gradosei
it has been modified:
2012-12-20
di
Monsters And co-Designed by Gradosei, winning project in SUN.LAB 2011 - "For a creative Outdoor - Experience the City"
"Feed the monster or the monster is you."
How many of you in life said: "You have to mix business with pleasure" or "You have to learn while having fun", that sometimes it is impossible, but it really does not take much, just tease and train your imagination and fantasy realizing that nothing is useless but everything depends on the manner in which you live situations and interact with objects and the world around us.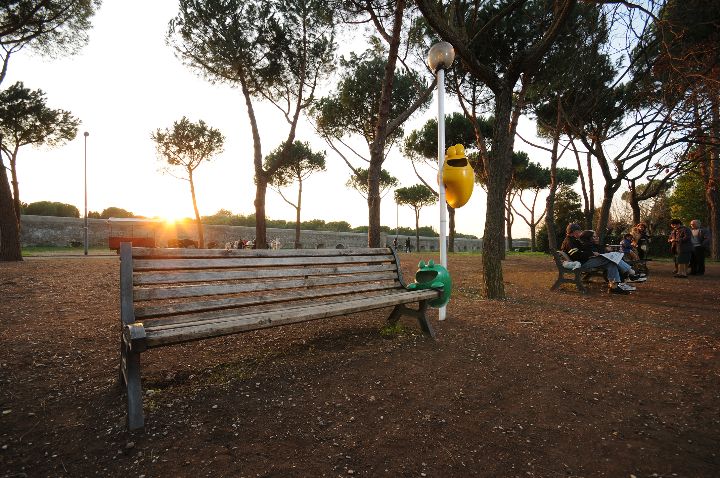 This is the challenge that they pursue the young designers of GradoSei study.
Imagine dustbins no longer as ornaments of dubious aesthetic beauty that all possess but the focus of their brilliant existence or of interest to the user upon completion of their function should be to have care and love for our public spaces and keep them clean; but make them unique and incisive in their purpose.
As??!!
To this question the Gradosei designers have put into play giving himself some answers.
What if these "objects" the imagination of a creative hand connotes a particular form, an 'expression in the face and a flamboyant color ?! Here is that the "common basket" comes to life by interacting with passers by stimulating curiosity and imagination as in a fairy tale town. We are not machines, but we are a perfect balance between mind and emotions, and if you miss one of the two components is likely to passively learn without rejoice for that extra knowledge, they are likely to learn just because it is due and it gets boring! The purpose of Gradosei is coaching the curiosity and attention of our surroundings.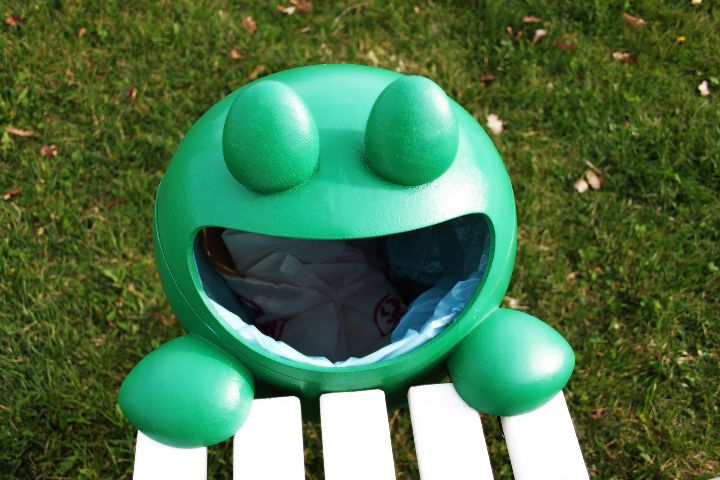 The history of Monsters And co-baskets tells of an invasion of "good show" in town, popular in the urban space destined for different locations and functionality. Working on a re-styling innovative, ecological and spiritual current dustbins, develop an awareness of recycling, helping design a useful, functional and simple with attractive graphics, witty, and strong visual impact. Monsters E-cologici recycled plastic attract people to use them.