Lamp ARUM / Sandro Santantonio Design by Lucente> it has been modified: 2013-01-14> di
designed by Sandro Santantonio Design and produced by Shiny, Arum is a floor lamp that comes from the idea of ​​representing a flower: the calla (scientific name Arum). Slim and opens at the top welcoming a soft, diffused light protected by a metal pistil. A great idea for a Valentine's Day gift.
Houses two different lights: the upper one for general lighting, the lower one for a ambient light. You can use energy saving light bulbs.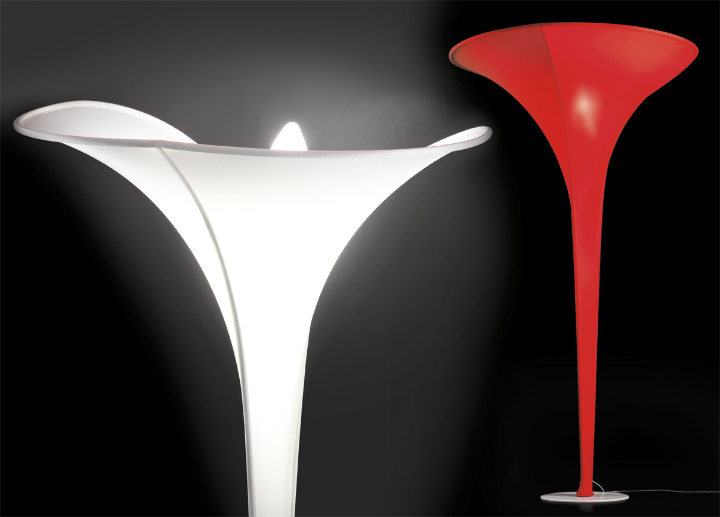 "In the language of flowers, the calla and water aro are the symbol of beauty, simple and raffinata.Fiore (or lamp?) Sober and discreet, is eminently suitable for modern and minimal contexts, but it reveals a surprising ability to even get married with the more informal settings, while maintaing its natural allure of elegance and refinement.
Just starting from the natural world has "blossomed" ARUM the floor lamp that reaches the size of 200 cm high: a large flower that for its shape never be intrusive but always able to furnish with our internal style ".
Sandro Santantonio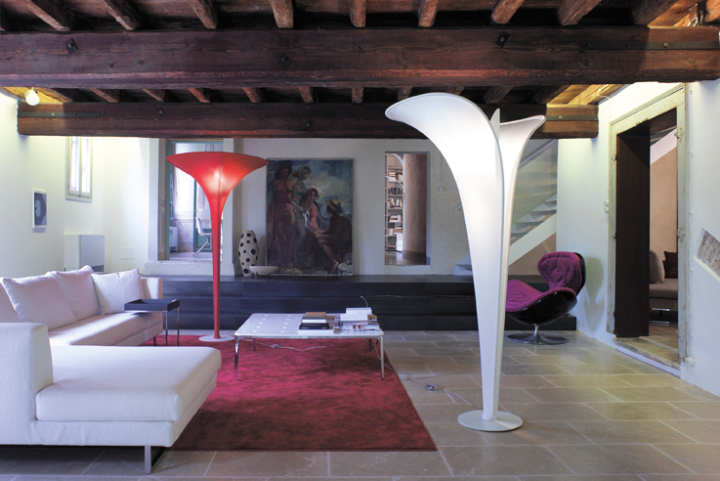 Arum is suitable to illuminate and furnish public spaces such as showrooms and local, but it is also suitable to enhance the interiors of homes.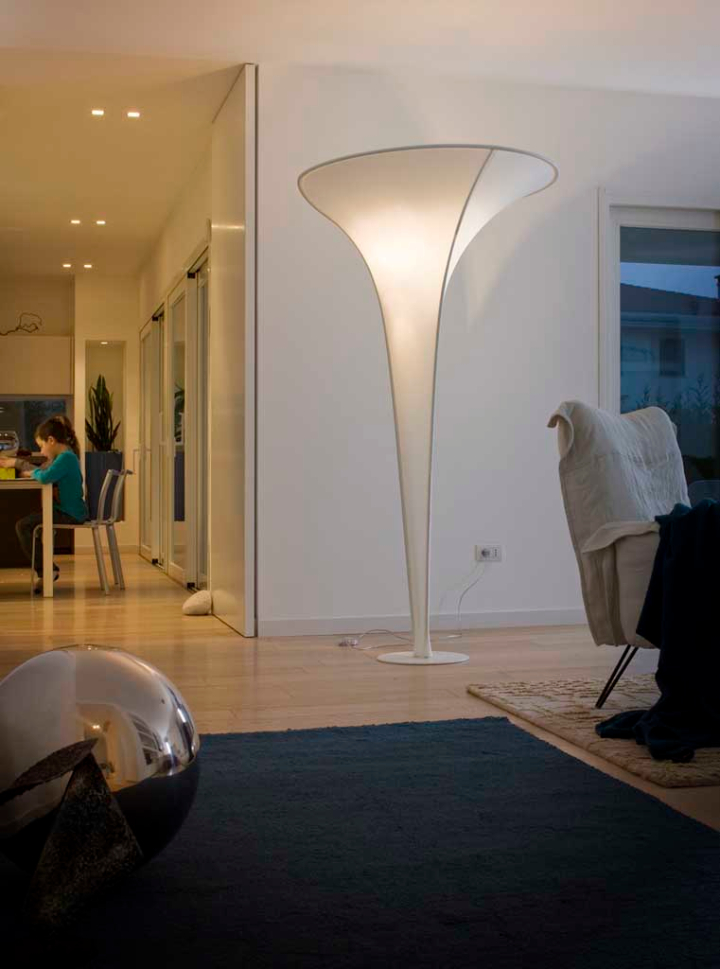 Finishes and colors:
The structure, the base and the pistil are in white painted metal.
Coated stretch fabric, removable and washable, available in ivory or red.
dimensions: 85,9 111,5 cm x cm x cm 200. Base Ø 40 cm