carbon fiber and stone for the new collection of eyewear Catuma
it has been modified:
2015-01-16
di
hi-tech materials together with the mineral beauty: Catuma introduces carbon fiber collection and stone, endless innovation.
Desire to experiment, to go further, mixing styles and materials, in search of perfection. The mission of Catuma, since its inception, has been to devise collections seemingly without borders, pursuing the beauty and purity of design, but sustainable.
The incessant search led Catuma to launch a collection made of carbon fiber and steel, combined with stone and wood veneers. almost oxymoronic materials: the first hyper technology, borrowed from the world of transport, representing the lightness; the second, craftsmanship symbol and synonymous with strength. After the success of stone and wood collection, the brand has decided to evolve, while maintaining the elements that made him famous, minerals and essential oils, however, combined with high technology.
The carbon fiber in fact, is a polymer characterized by tensile strength and tensile strength but extremely lightweight, and able to adapt perfectly to the stone front of Catuma models and providing graceful support for veneer or stone placed on the temples, donating to forms timeless, elegant and sophisticated, futuristic, modern touch. In addition, the carbon fiber is completely recyclable, chosen in line with the respect for nature that drives the company.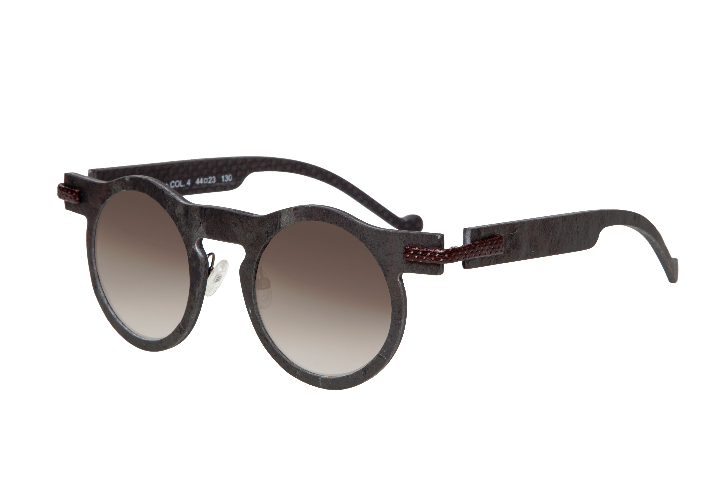 Soft leather details obtained from discontinued bags, placed on noses, harmonize the design of the glasses, giving warmth, enveloping and softness to the "cold" materials used, and by placing the emphasis on the uniqueness of Catuma, able to strike the perfect balance between materials, design aesthetics with glam rock.
The experience in the eyewear industry and the skill and talent of the designer, they did so forth a collection of strong character, but at the same time luxurious and unique. The nuances of the stone, wood grain, blend in an almost ethereal structure made of carbon, but extremely resistant, in a cutting-edge line, characterizing and irreverent.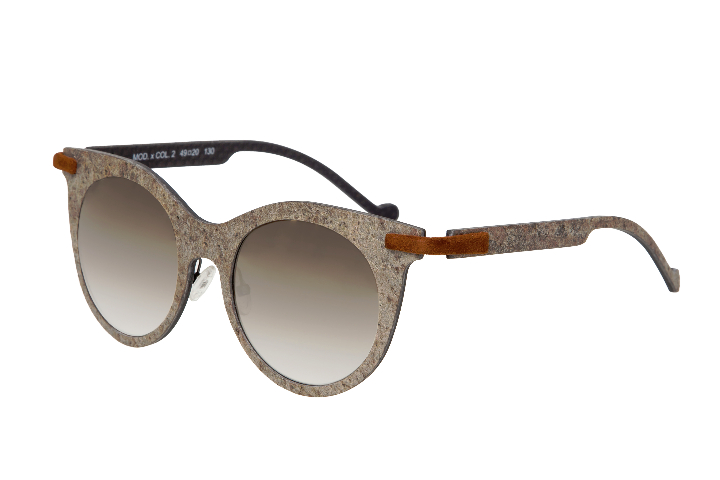 A thin silhouette made from precious slate and granite, for a hyper elegant but rebel look, combined with precious details and shapes that bring to mind the place where the brand was born, Andria, the city of Castel del Monte, a UNESCO heritage, honored by a octagonal painted steel frame with shades antique effect, with carbon fiber rods covered with stone or wood veneers, colors
reminiscent of antique furnishings of Frederick's manor.
The Castel del Monte is famous worldwide for its unique structure, in which a strong return number eight: octagonal shape surrounded by eight octagonal towers, with eight rooms and eight rooms on the lower floor and the upper floor with an octagonal courtyard , the center of which there was an octagonal pool.
As Frederick II, who commissioned the Swabian castle, Catuma seeks perfection, made from a mix of geometry, design and originality.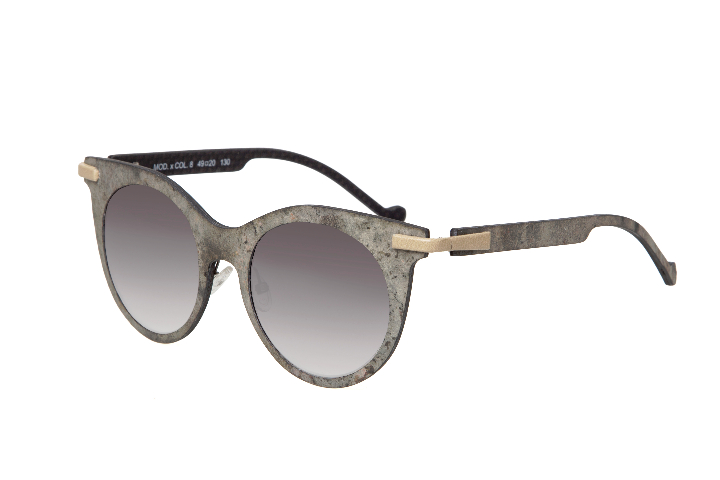 More information here