FABRICA for the Galerie de l'Opéra de Paris
it has been modified:
+2013
di
Fabrica, The research center of the Benetton Group, has accepted the invitation of the Galerie de l'Opéra de ParisThe boutique in the heart of the Palais Garnier, for the design of a line of merchandise including notebooks, pencils, erasers and a bag for ballet shoes.
Designed by Portuguese designer Catarina CarreirasThe collection pays tribute to some of the top dancers of ballet history, but it is also a tribute to the modernity of this prestigious French institution.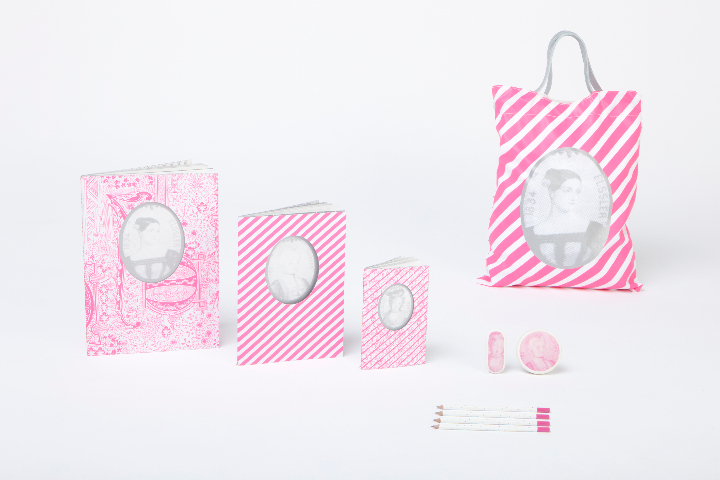 Modern graphic motifs reminiscent of the ornamental opulence of the interior of the theater, blend with historical details, celebrating its past and its great tradition. The portraits of dancers reminiscent of frescoes painted by the French artist Gustave Boulanger for the dance Foyer, one of the rooms inside the theater. The dancers are Marie-Therese de Subligny, One of the first professional dancers at the Opera (1690) Marie-Madeleine Guimard, Star of the Opéra to 25 years (1792) and Fanny Elssler, A famous Austrian dancer of the Romantic period (1834).
The skilful use of colors - silver gray in contrast with a bright pink - and motifs, like polka dots and stripes is spread from an object to another, but each with its distinctive details. In this way, each product is unique, but still part of a group, just like the corps de ballet of the Opéra National de Paris.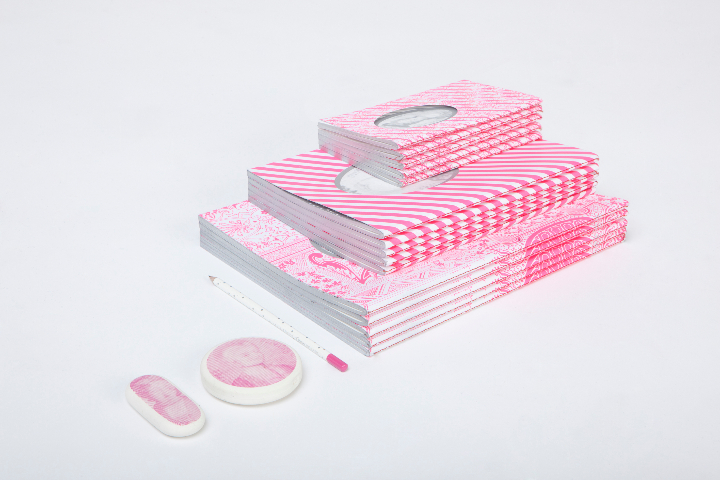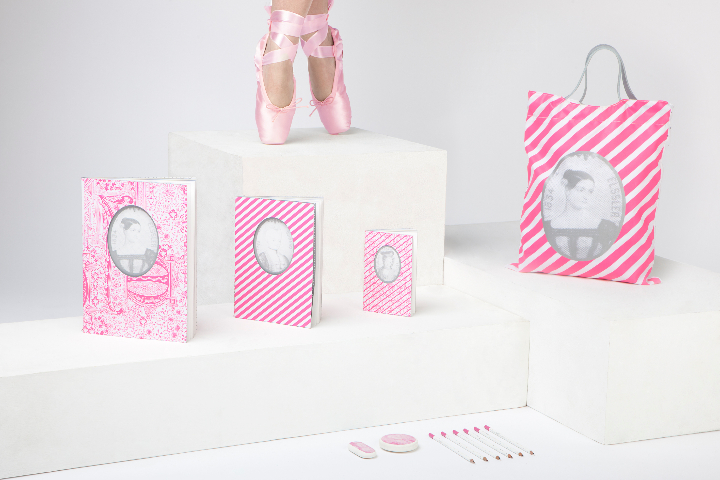 The collection will be on sale at the Galerie de l'Opéra de Paris from February 2013.