BARCELONETA / SERRALUNGA it has been modified: 2012-11-27 di
The "Barcelona" 1929 from a seat that has become an icon of modern design, was designed by Ludwig Mies van der Rohe on the occasion ofBarcelona Universal Exposition, for the German pavilion (also by Mies van der Rohe). A symbol of elegance, refinement that gives a touch of class to every interior it furnishes, embraces a new challenge, that of adapting to the outside, while maintaining its timeless charm.
This idea was developed by the Italian company Serralunga, With designer Raffaella Mangiarotti (deepdesign) creating "Barceloneta" the new stackable chair for the garden, presented at the Salone del Mobile in 2010 in the collection "trà past and future" that manages to be very contemporary, even when looking at the past, but it does so with entirely new eyes.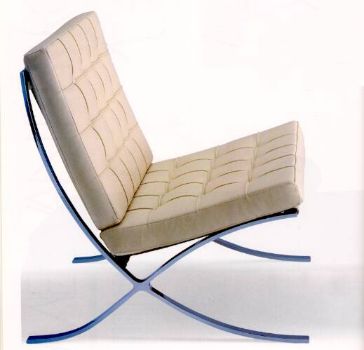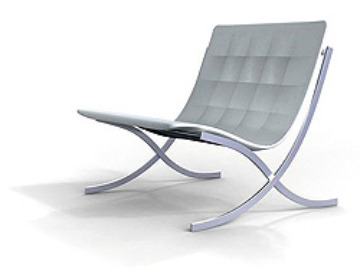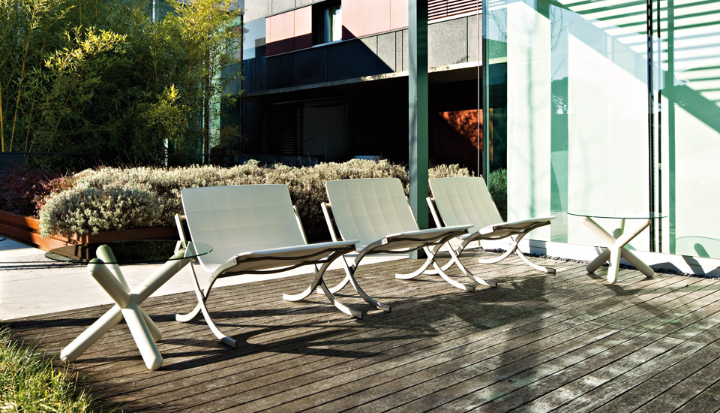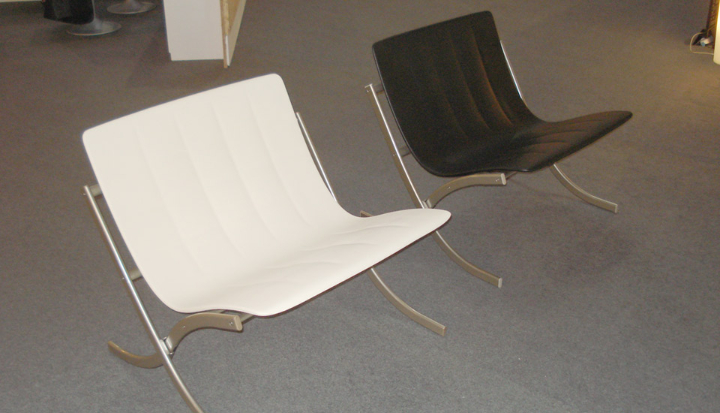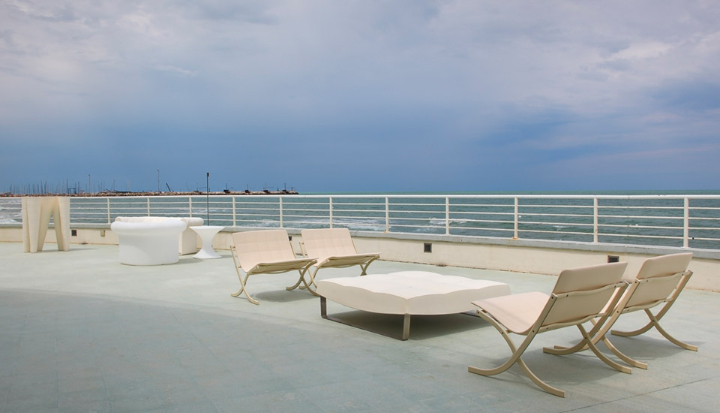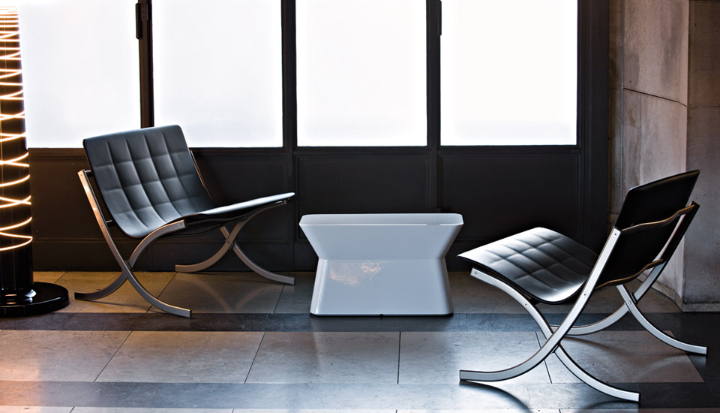 The Serralunga company wanted to revisit the Mies chair to transform it into a practical seat that is also comfortable for outdoor use and made stackable to save space.
Perhaps this new solution is able to resolve the contradiction that the "Barcelona" had with the Mies philosophy as he is known as a designer of the Bauhaus, one of which proposed practical, to be produced in quantity to the masses, while its chair it is both expensive and difficult for the mass production.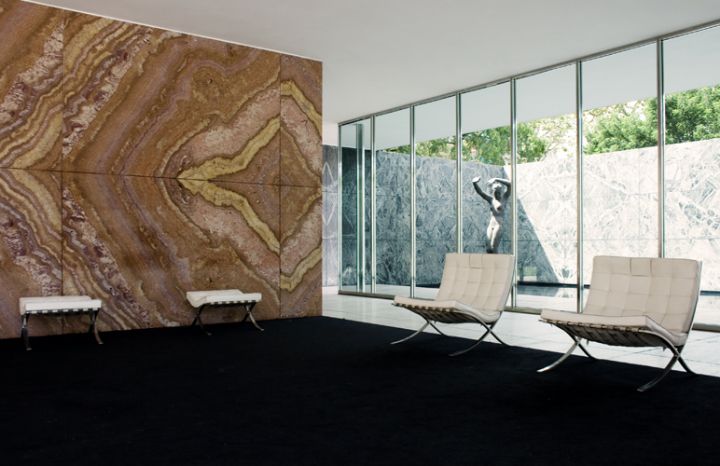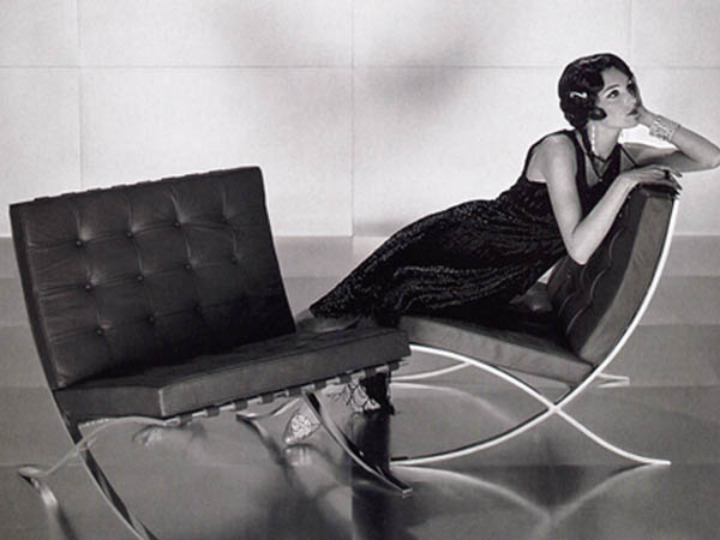 BARCELONETA is a chair made of polyurethane and structure in painted aluminum exterior with UV protection, weather resistant. An innovative seat, comfortable and well designed for outdoor use.
The innovative feature of Barceloneta is the stackability, to cater to needs of space making it ideal for contract. For the session, instead of the classic leather, it has been used as plastic, preserving the quilted effect. The wise use of rotational molding of plastic Serralunga has preserved the classic mood of the product but at the same time made it contemporary and informal. The new Barceloneta is a review that was created to meet the current needs of life outdoors, boating and the premises.
The colors chosen are white ivory, black, red and mocha.
SIZES:
Maximum length 76cm
maximum width 74cm
Maximum height 77cm
With this new design, perhaps we come to the true ideology of Mies summary: elegance, functionality and industrial mass production, bringing elegance in a less formal setting as can be to an external environment.