INDEPENDENT AND CONTEMPORARY DESIGN ON SWARTLAB: WORKSHOPS CHAIN it has been modified: 2015-05-05 di
Officine Catena was born in 2011 in Turin from the creative mind of Cesare Catena, young designer eclectic.
His work is a constant search for harmony and dialogue between past and present.
For objects and recycled materials belonging to different eras it is given a new life with shapes and lines with a contemporary design. Its products, made in limited edition, match easily to a variety of styles of furniture giving personality and character to the environment. Available www.swartlab.com
13 CHAIR is a chair composed of a seat made from reclaimed woods on structure profiled round iron. Using wood from various backgrounds and colors makes CHAIR 13 aesthetically versatile. The finish is made with wax citrus that makes the object tactile and fragrant.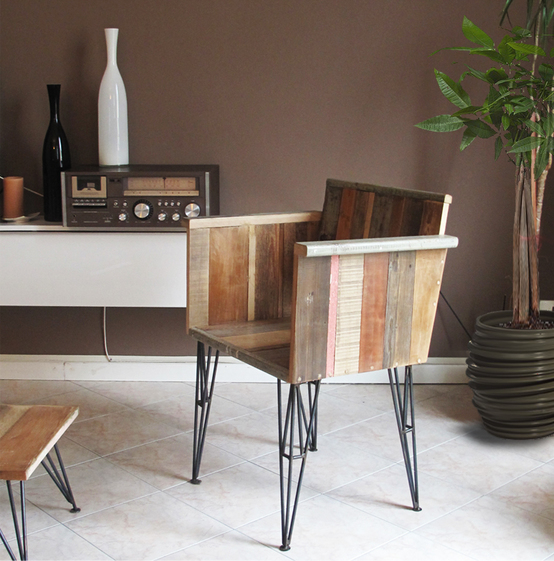 STOOL 01 is a stool composed of a seat made with reclaimed woods that make each unique specimen, and by a structure in round profiled iron that gives stability and robustness. E 'is intended for indoor use, to be combined with console tables and high-100 110 cm, that to a outdoor use, even for a breakfast or a buffet.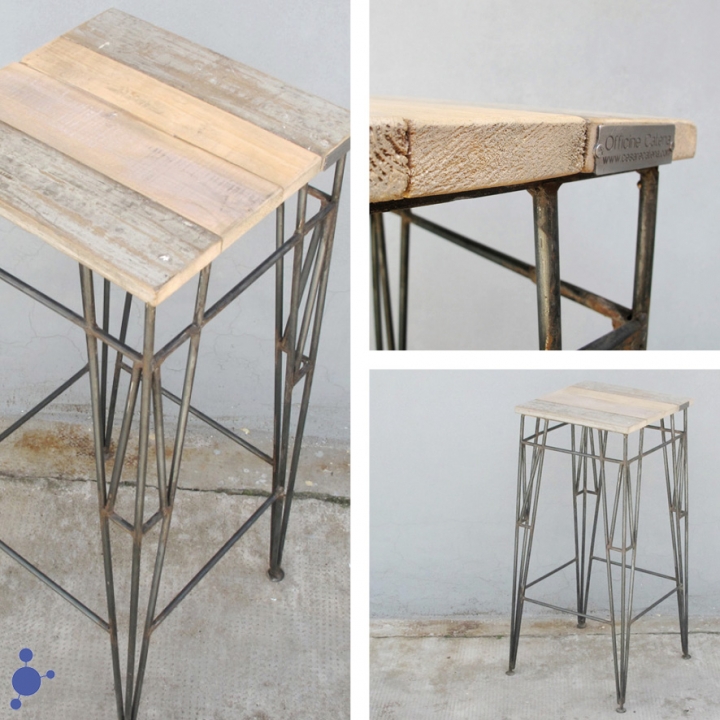 LAMP 11 is a table lamp made with wire. Its clean lines are the result of an operation of aesthetic and functional synthesis with which Caesar sought to reinterpret the dimensions and proportions typical of table lamps, leading to the definition of a light, almost iconographic, at the same time says, It protects and frames the light.