A Belvedere breathtaking it has been modified: 2014-06-11 di
Located in the heart of the Canadian Rockies, the 'Glacier Skywalk' forms a fully accessible viewing platform presenting breathtaking panoramic views of the Sunwapta Valley.
The catwalk will be open to the public from May 2014, three years after the original designs were submitted for the ambitious project.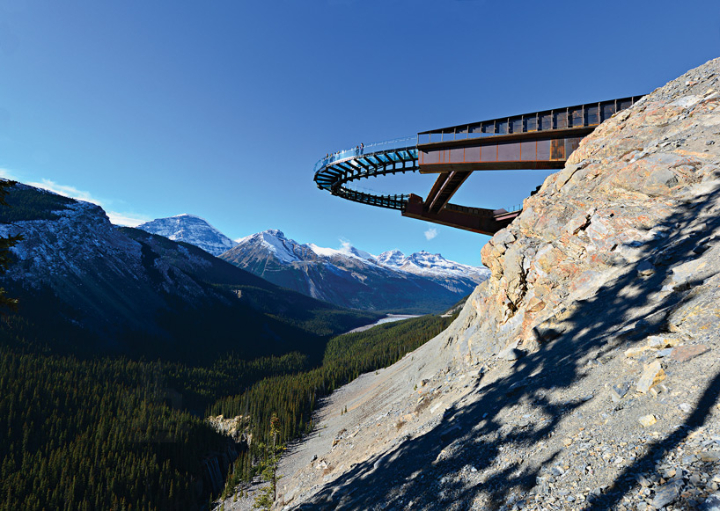 The structure is made of glass, the curved floor protrudes about 30 meters from the edge of the mountain encouraging guests to discover a new view. The scheme is imagined as an extension of the surrounding landscape. The use of steel, glass and wood recall the natural environment, while the absence of paints and other toxic coatings ensures that the project has a minimal environmental impact.