Poncelet Cheese Bar Barcelona, ​​interior design by estudiHac it has been modified: 2014-10-13 di
The study of interior design estudiHac designed the new Poncelet Cheese Bar of Barcelona, ​​located inside the Hotel Meliá Sarriá.
This new culinary space has a total of 400 square meters on the ground floor of the hotel, and is called to be the meeting point for cheese lovers, as well as the ideal place where anyone can enjoy a highly specialized gastronomic proposal.
This decorative project has embraced the Poncelet Cheese Bar philosophy, however giving this new space its own personality with a completely new and unique interior, which creates the right atmosphere to enjoy a great variety of cheeses.
The Poncelet logo can already be seen from the outside, with an imposing facade composed of a framework of pieces of wood, which form diamonds of different volumes. Inside, estudiHac has followed the same philosophy through the use of noble materials such as marble, natural oak, copper and a refined selection of fabrics in terms of textures and colors.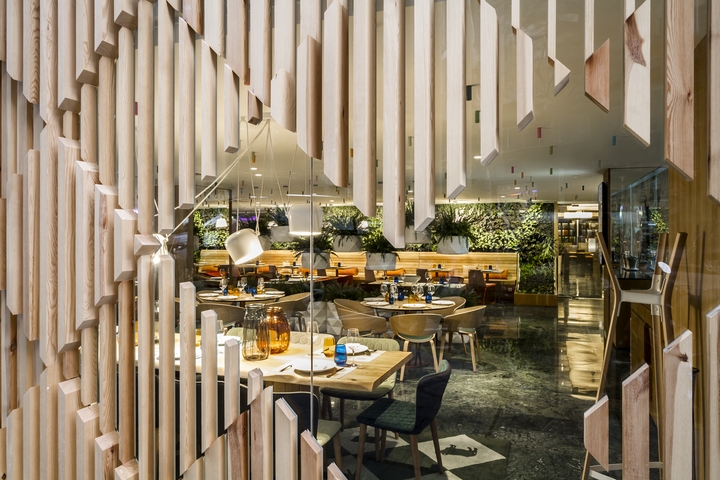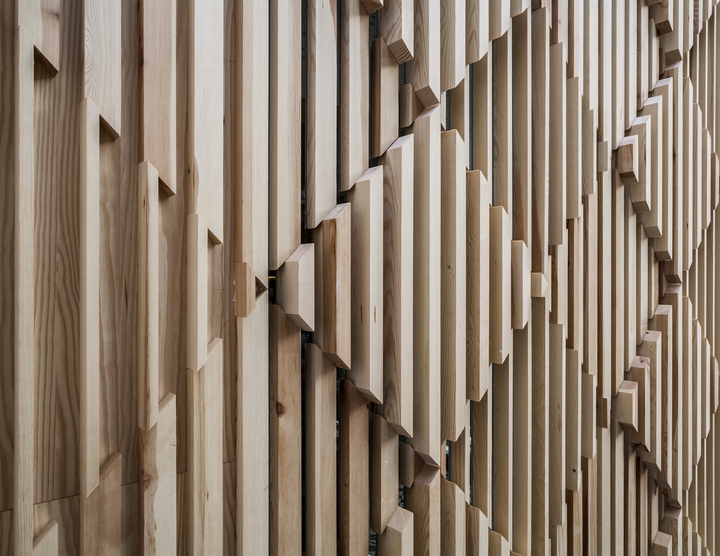 Cheese Bar Barcelona receives its guests with a welcoming reception consisting of a library, with essential information on cheese. estudiHac conceived this whole space as a seating area, consisting of comfortable chairs and a carpet designed exclusively for this project, which has the characteristic Poncelet graphics.
Each space of Cheese Bar brings something different and unique to dinner to share the experience with other people. The fabulous vertical garden area conveys freshness and naturalness, and the private area with a large common table has become a welcoming space to share dining experiences in the most familiar way.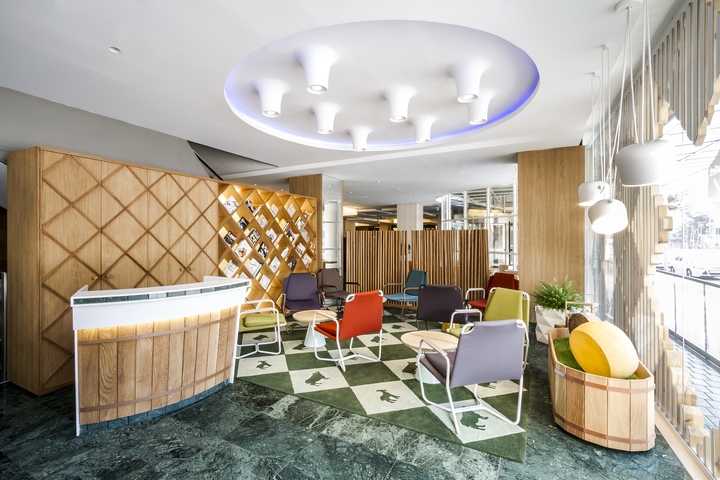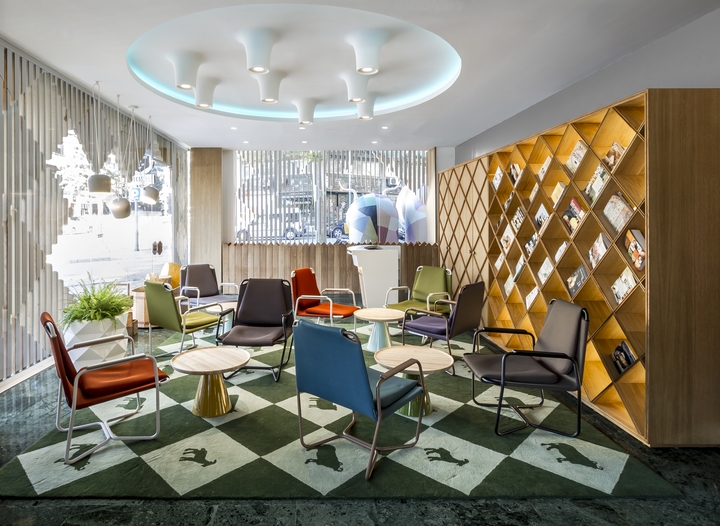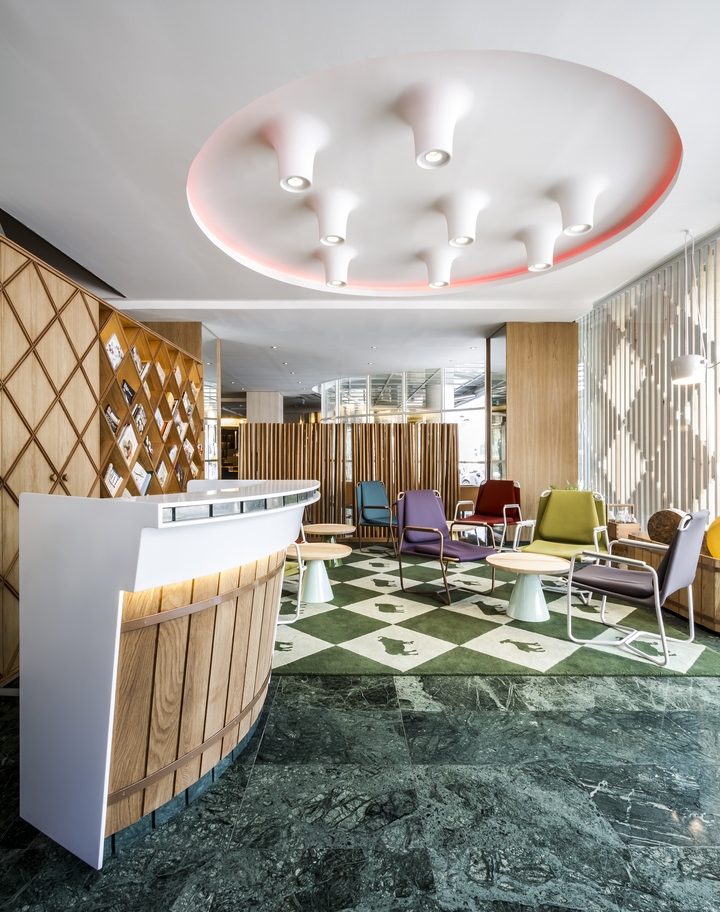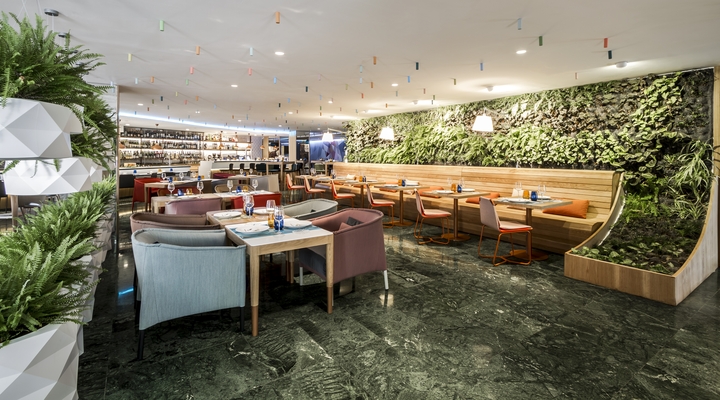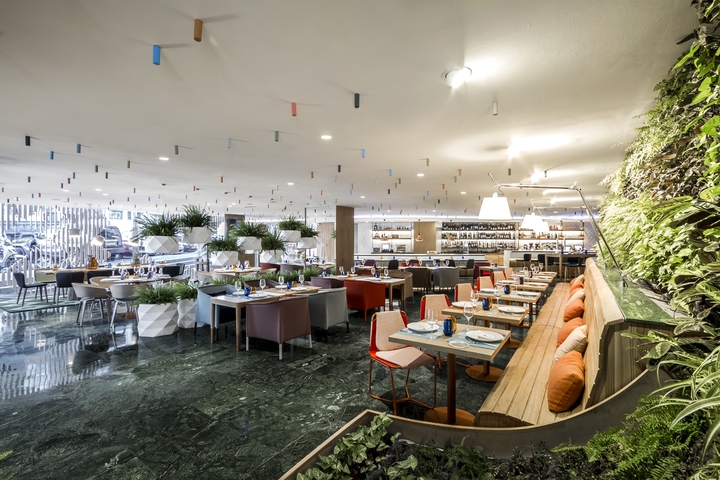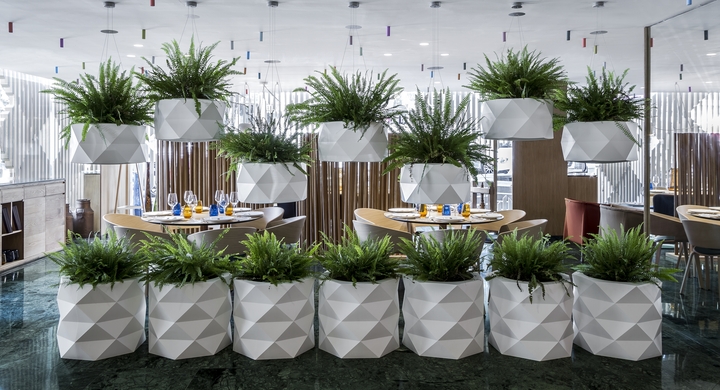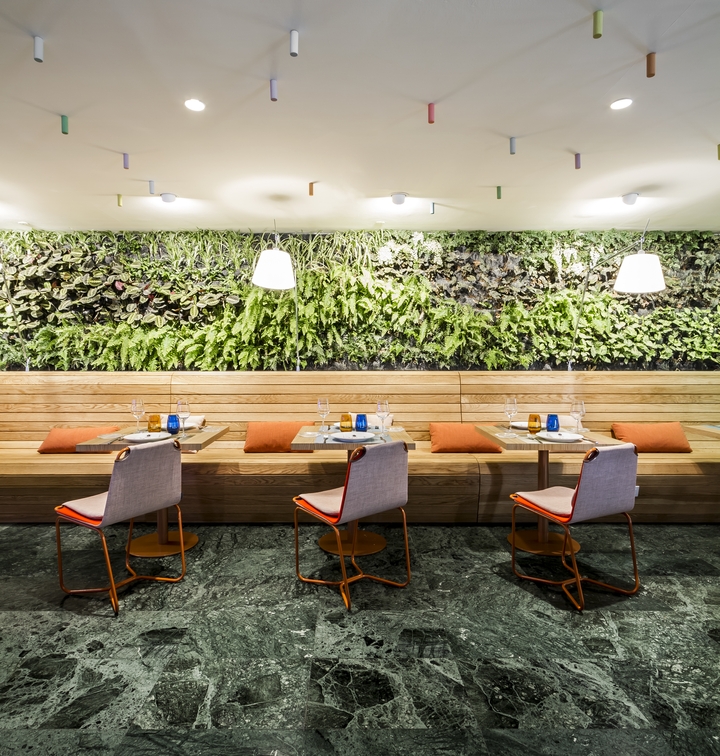 The architecture of the restaurant provides a special role for the large cheese pantry, designed like a diamond, with materials such as natural oak or mosaic terracotta, which claim to convey their great value: inside there are precious jewels, that is, the huge variety of Poncelet cheeses.
Other spaces have been designed for the enjoyment of guests in a more informal way with several bars. The more curious palates will be able to approach the cheese bar, designed to look closely at the work done by the dairy masters. On the other hand, the cocktail bar with stools invites people to drink more informally while also enjoying the giant kaleidoscopic image, which has the pastel colors of the Poncelet Group and is inspired by the geometric shapes of the famous French mathematician Jean-Victor Poncelet . estudiHac also wanted to give a greater role to the kaleidoscope by designing an original ceiling studded with small wooden sticks dyed with the same colors, as if it were an extension of the spectacular triangular prism.
estudiHac wanted to characterize the space that connects the dispensation of the cheeses with the bar area with a tile floor tailored to this project and are characterized by the graphics of the mark Poncelet.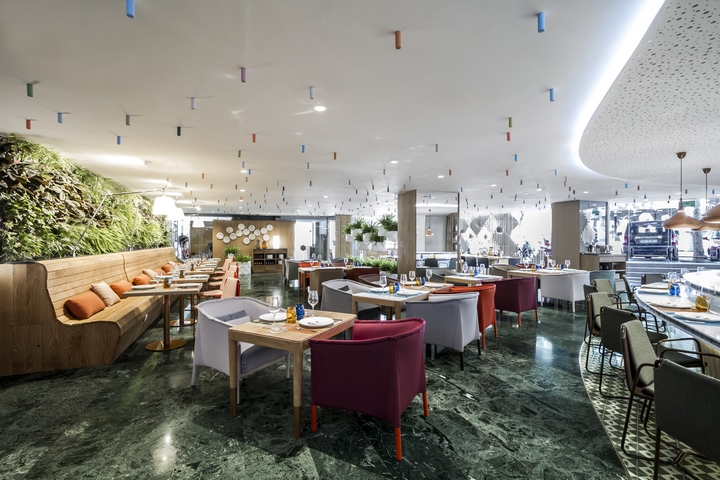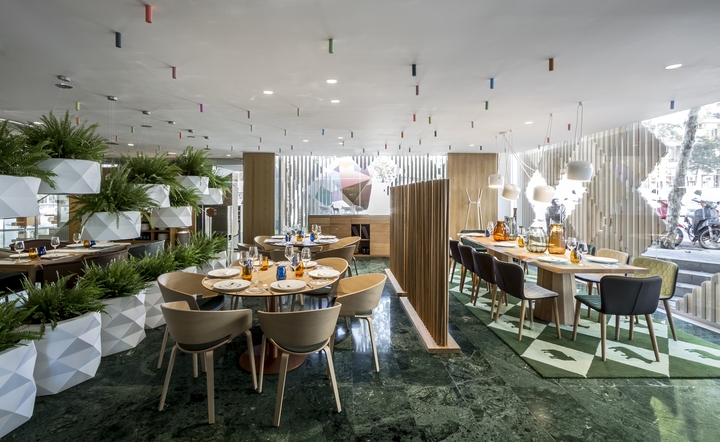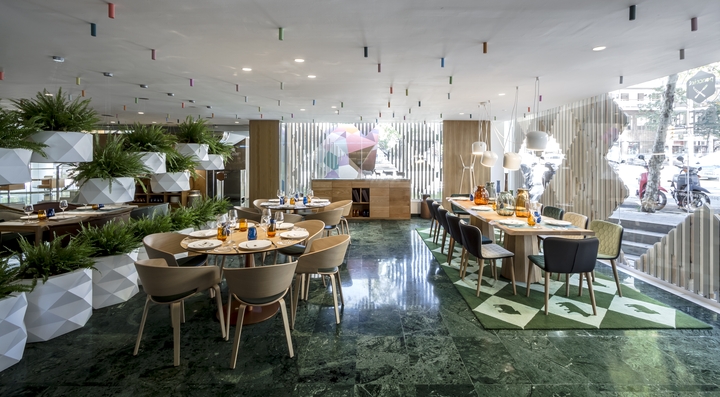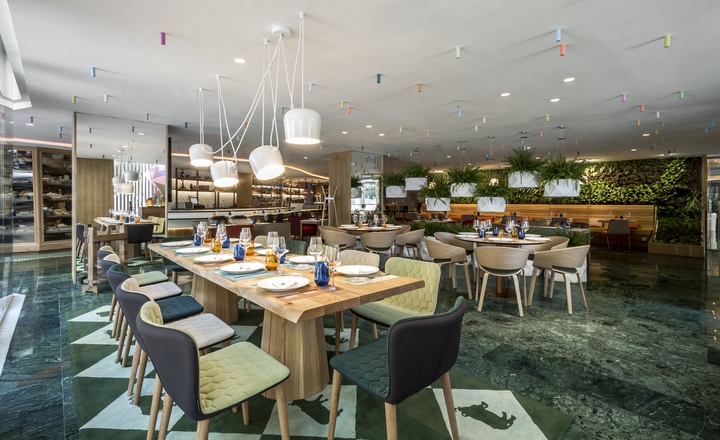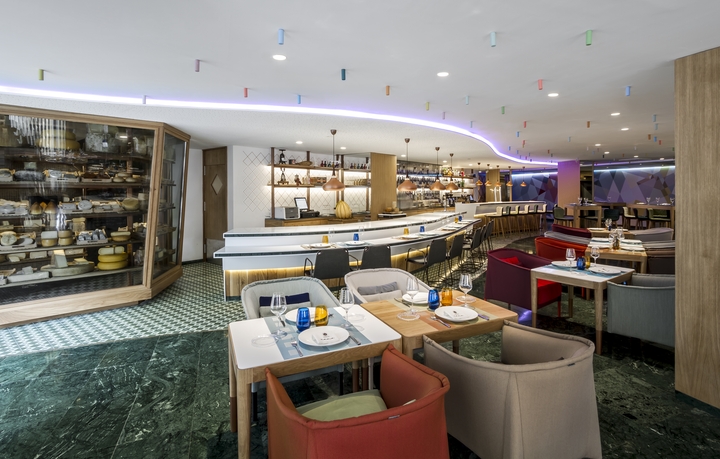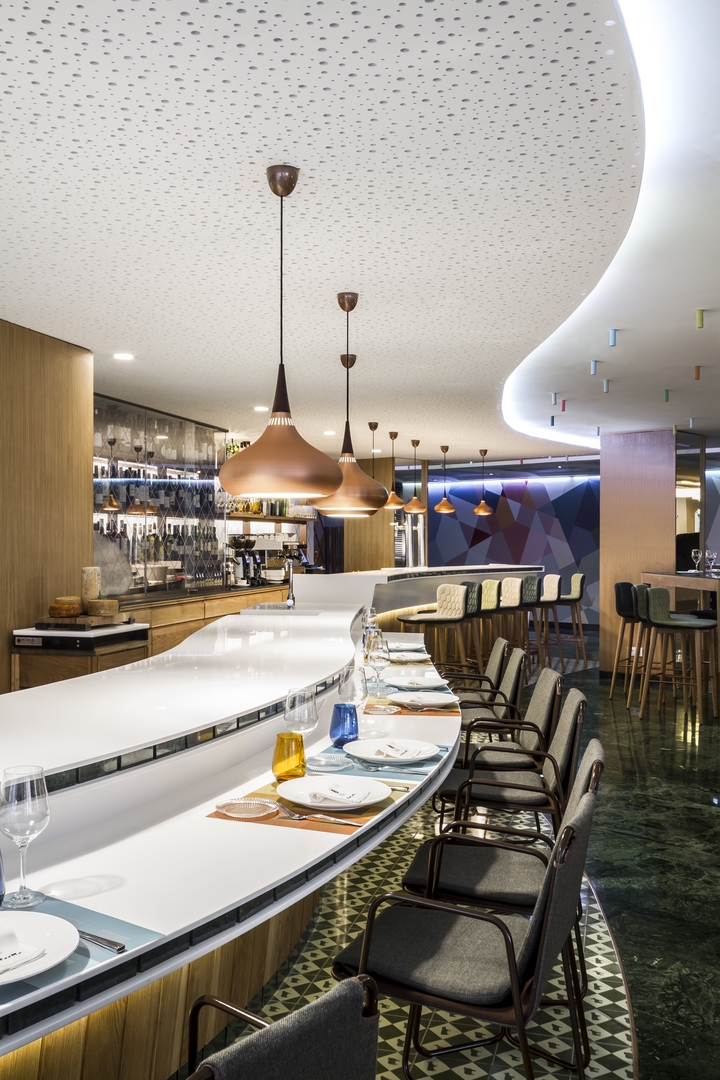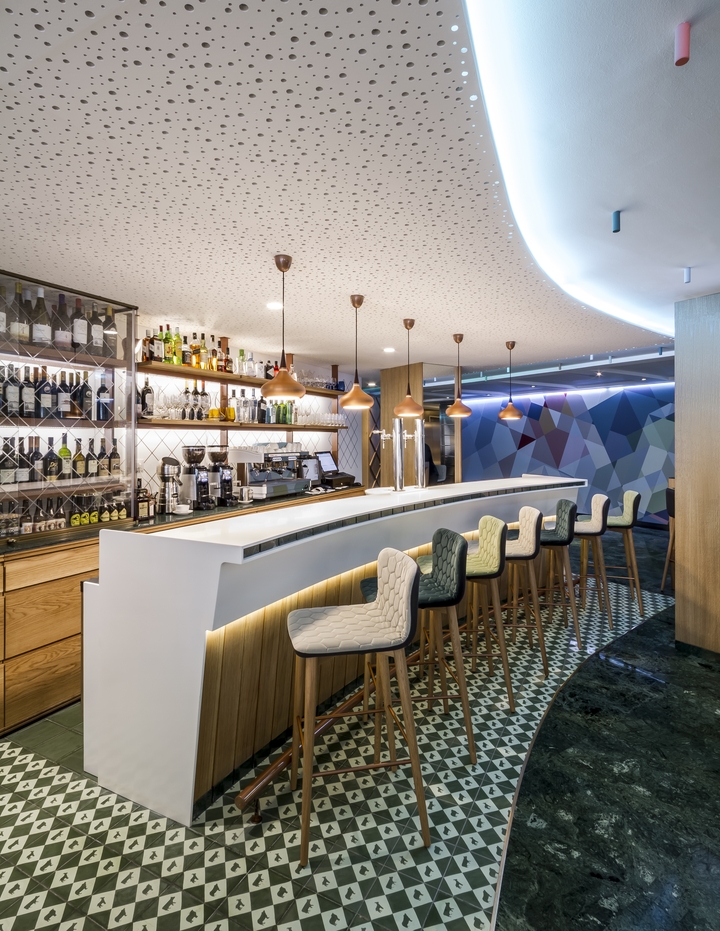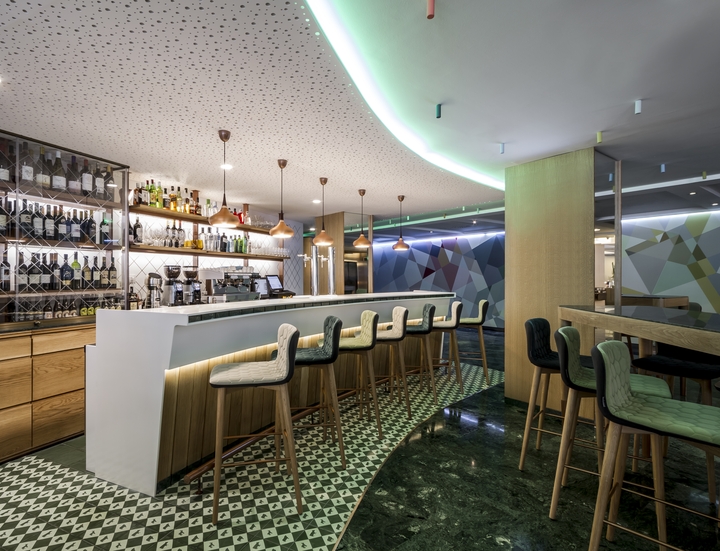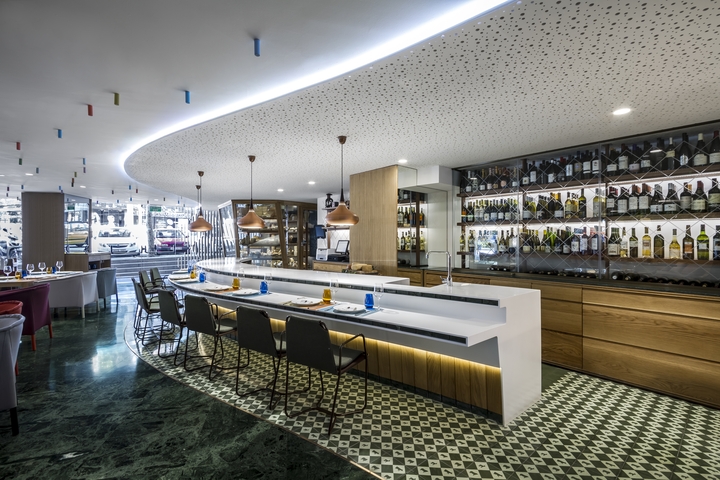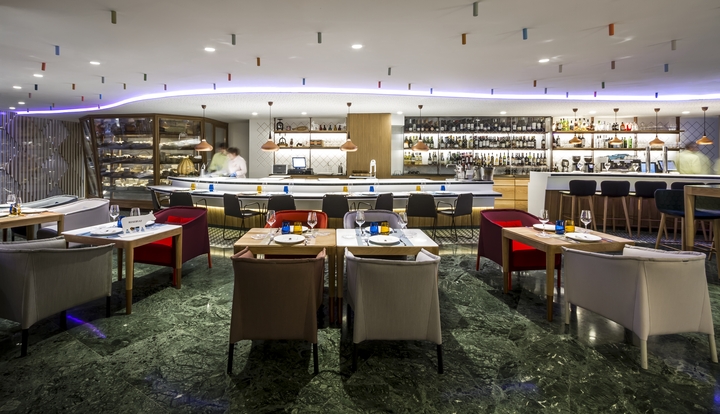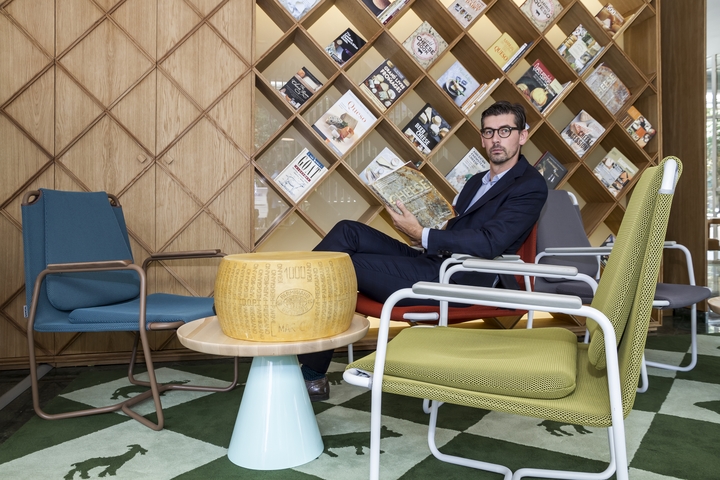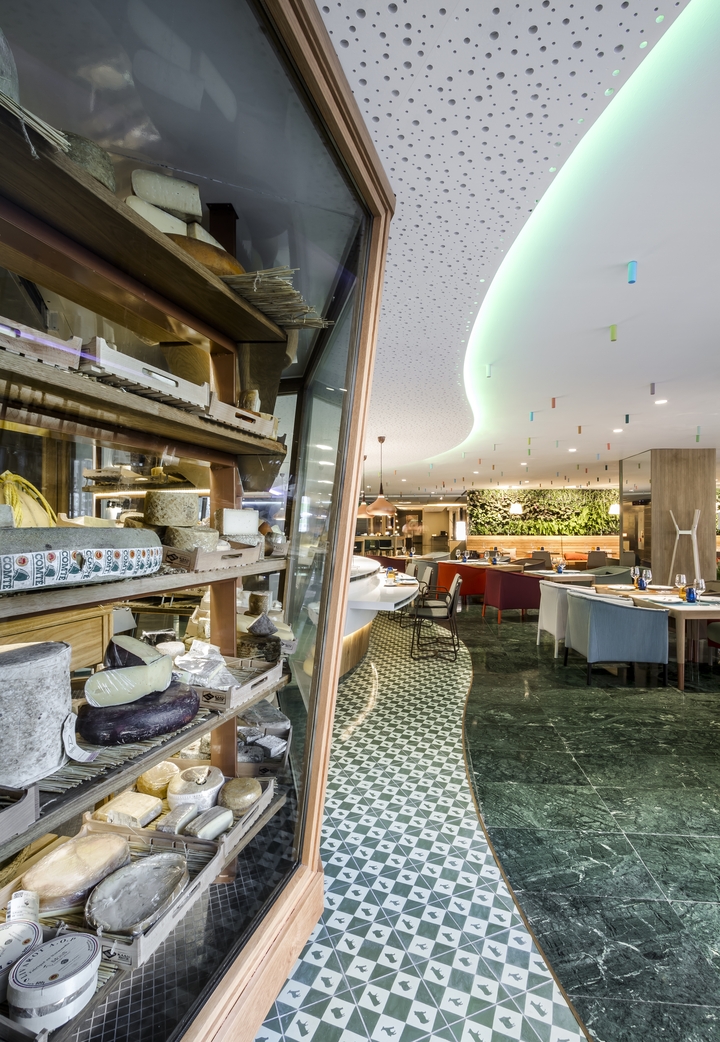 Photo Credit: German Cabo
More information that