TAKE5! it has been modified: 2022-08-26 di
The building, object of intervention, is located on the ground floor of a nineteenth-century building located in the historic center of the Municipality of Cuneo.
The works carried out mainly served to refurbish the premises that had been disused for several years and now obsolete and degraded for carrying out the activities of a daytime meeting center, managed by the "Il melograno" Social Cooperative, called Take5 !.
The need, and also the challenge, was therefore to form a large multifunctional container space that can be adapted to different activities that can vary from small conferences, cooking classes, book presentations etc ...
Massive was the use of wood to warm the rooms that are clearly visible from the outside thanks to a large showcase-seat.
The need to close the existing stairwell was exploited for the construction of a volume that was not intended to reach up to the ceiling, in order not to interrupt the vaults, thus giving it an architectural "diamond" shape.
For the latter, a darker color was chosen to make it even more visible, while for everything else, walls and ceilings, a lighter green was used.
Two fixed internal showcases with multicolored window decals have been positioned to divide the spaces.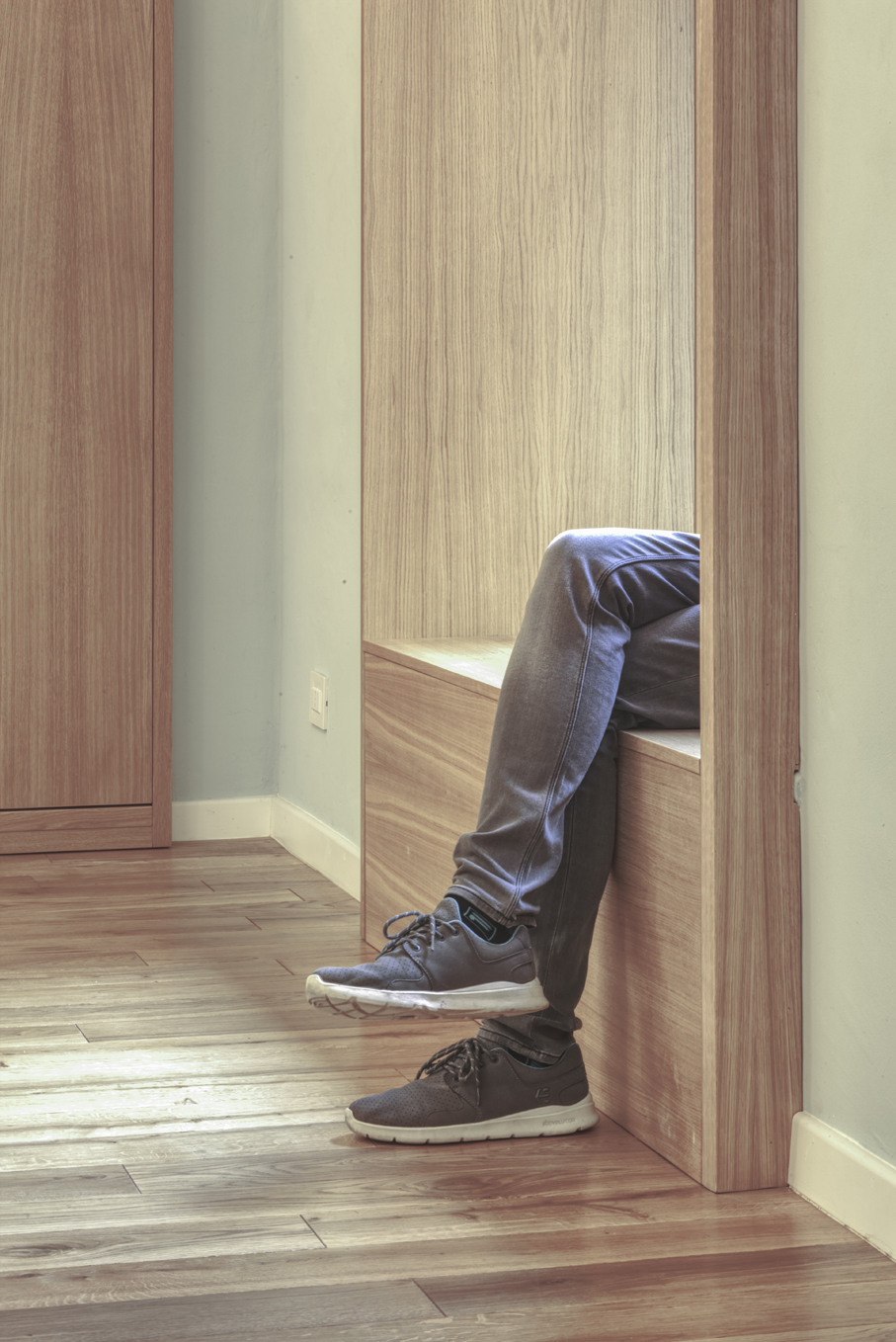 studio3mark.com