LOW BUILDING it has been modified: 2022-08-26 di
The area on which the low building is located is in the land belonging to a building from the early 900s, seat of the CAI of Cuneo.
The low building, only one floor above ground, is used as a garage and deposits for the Alpine and Speleological Rescue.
It is made with a reinforced concrete base on which the wooden structure is anchored, covered externally with wooden slats while internally by simple plywood panels.
The roof, with a single pitch, is in sheet metal with a hidden eaves inside the structure.
The windows and doors have mirrored glass and are made with a metal structure and are externally finished with a wooden slat in the same essence and color as the rest of the facade, hiding both the uprights and the crosspieces for greater continuity of the façade.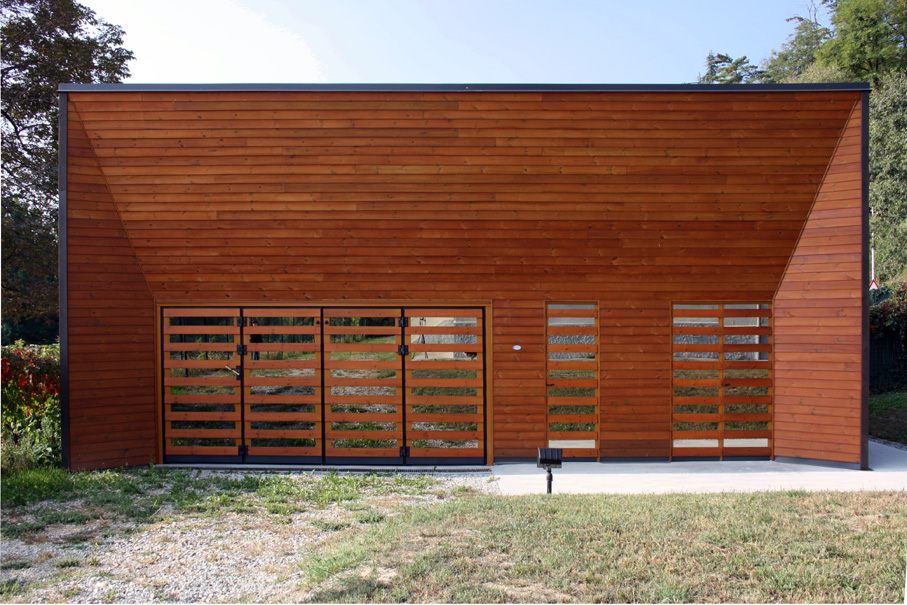 studio3mark.com