Gym and shoe shop blend into a unique concept store dedicated to Shanghai runners it has been modified: ‭2021-05-13 di
Runner Camp is a two-storey shoe store specializing in the race, which includes a gym. Architectural studies Prism Design and Office Coastline collaborated on the design of this flagship concept store located inside the Infinite Plaza shopping center in Shanghai.
The characterizing element of the project is the large staircase that leads to the second floor, the materials of industrial origin used are inspired by those that can be found in the city, concrete, steel gratings, insulating and sound-absorbing panels, while the dominant color is the 'orange, which is the color of the brand.
Running has recently acquired an important role for Shanghai, it is no longer just a sport, but has become one of the lifestyle. In this context, this concept store aims to give different types of support to the running activity, offering fashionable products, events and conferences, tests carried out with professional consultations, changing rooms with showers and a gym.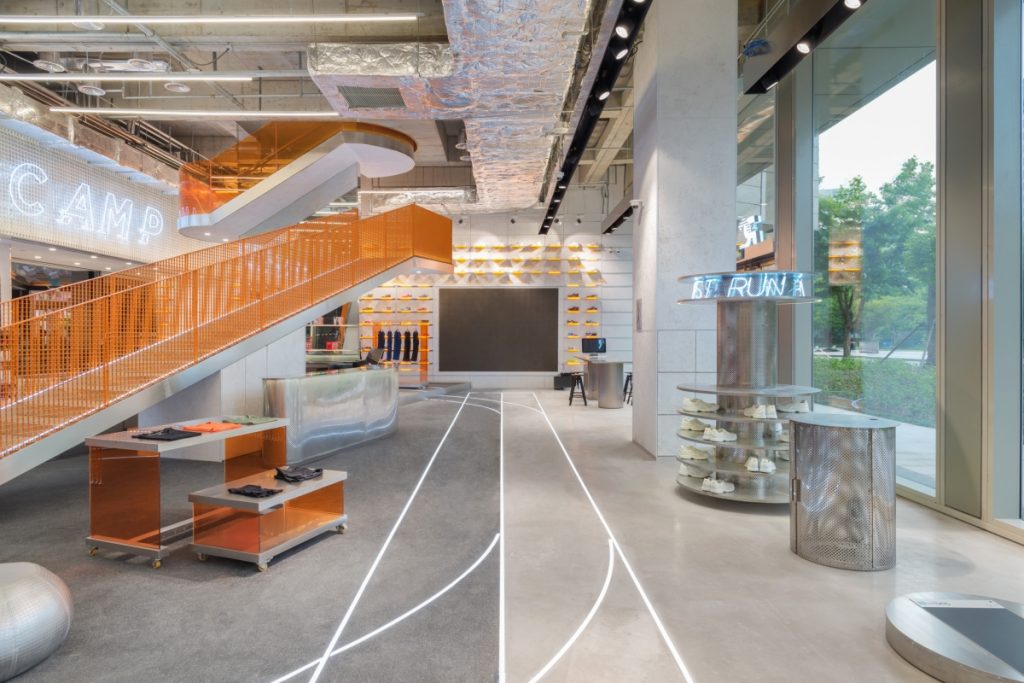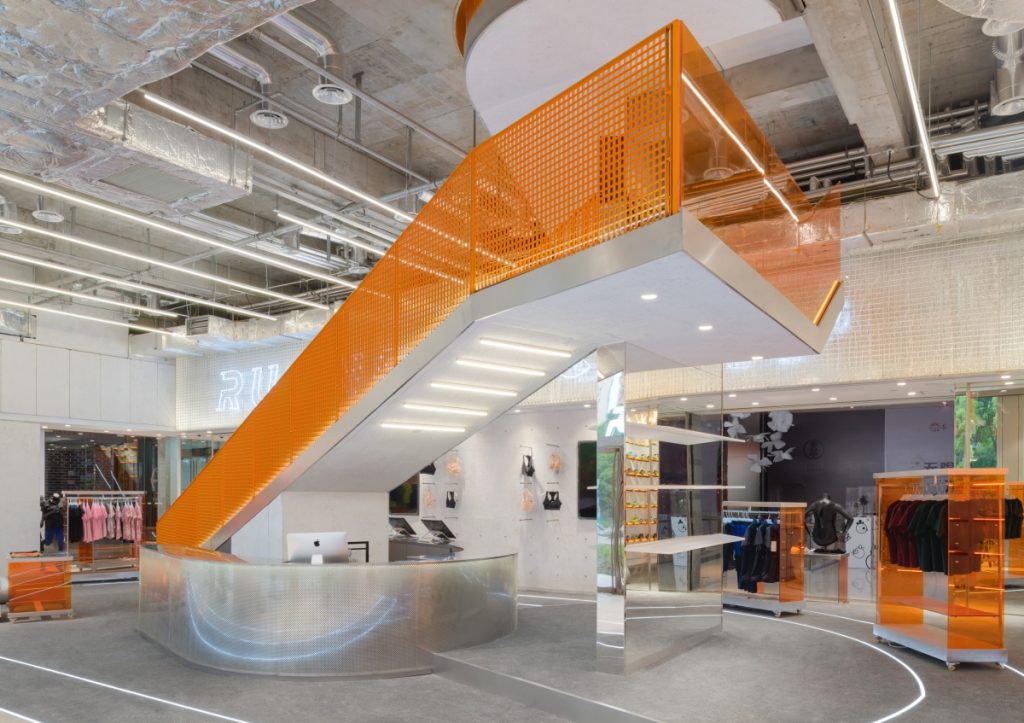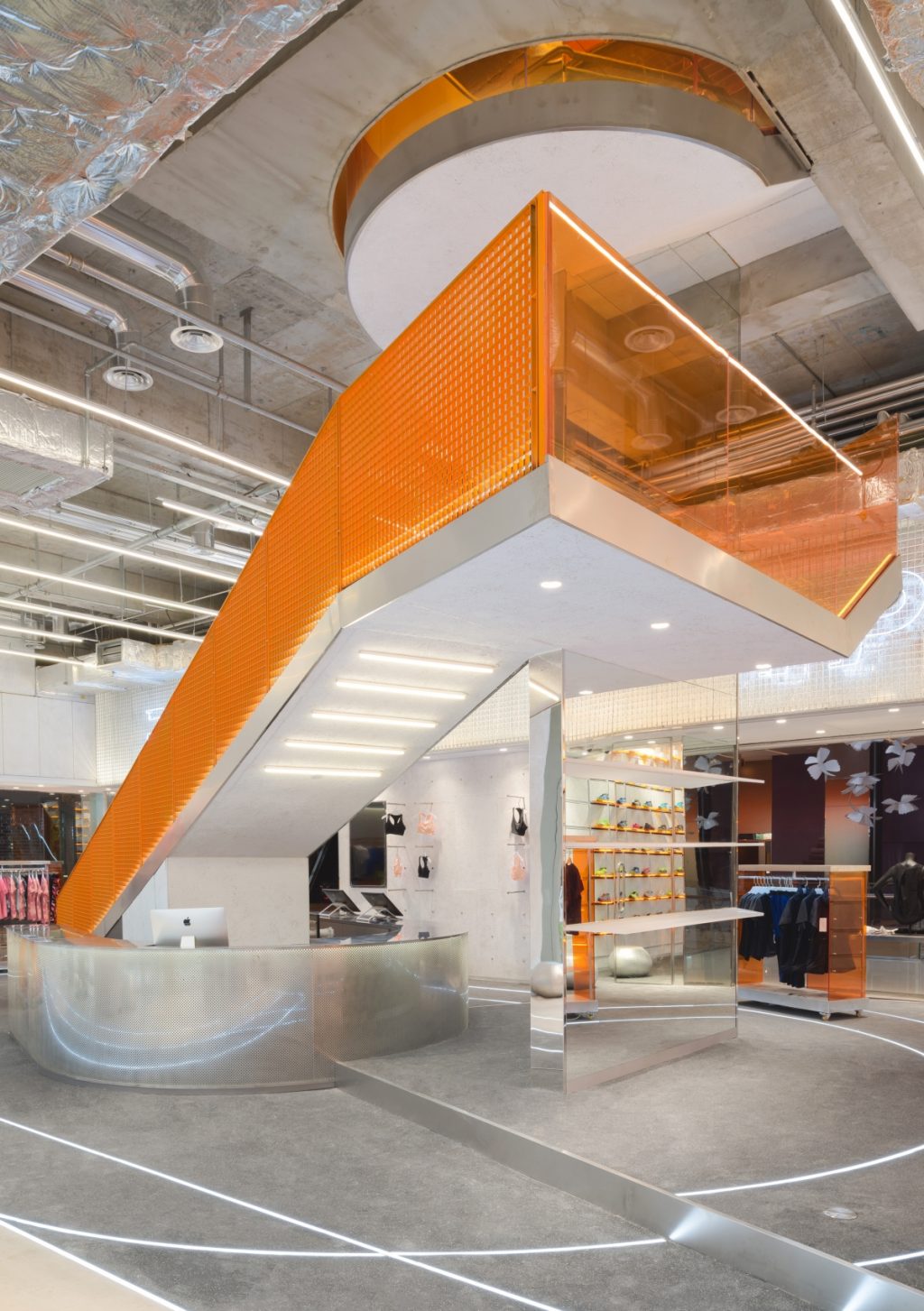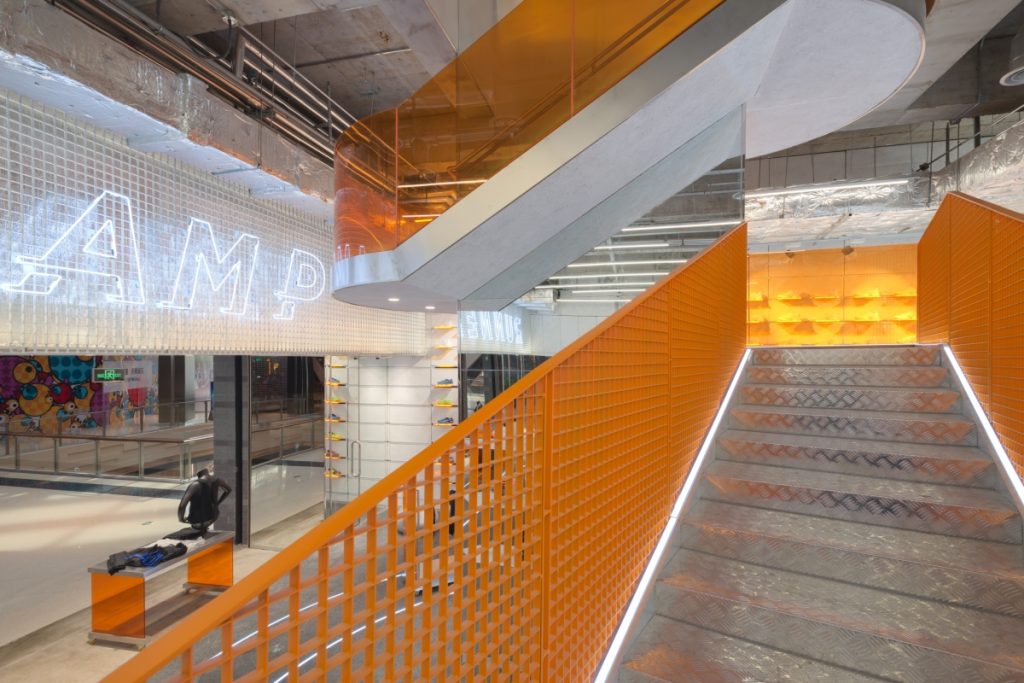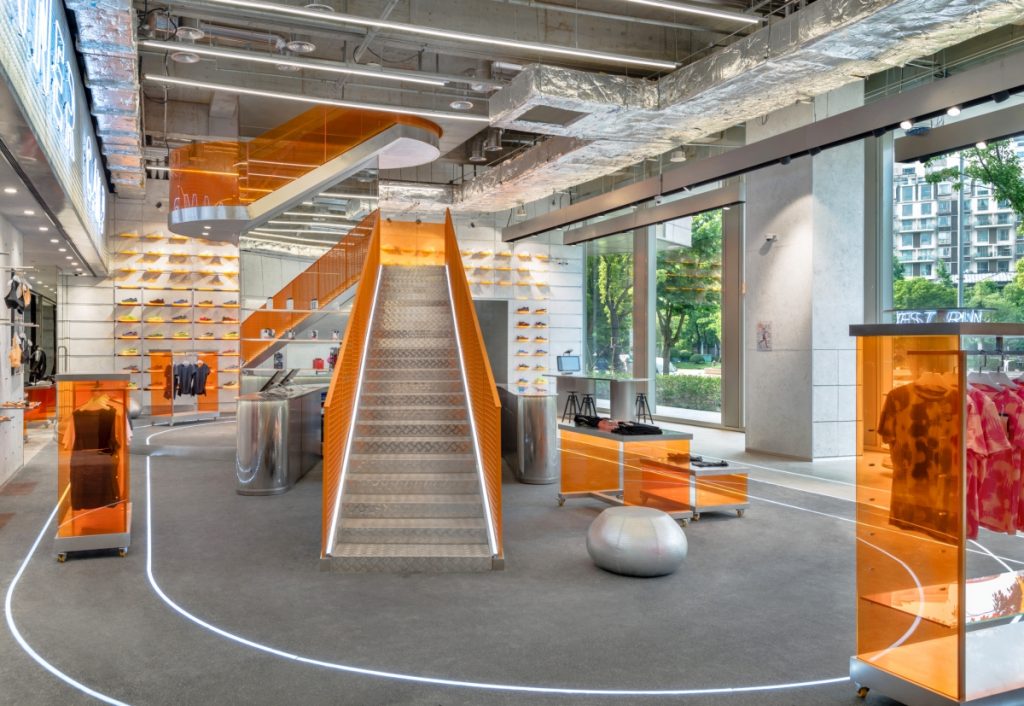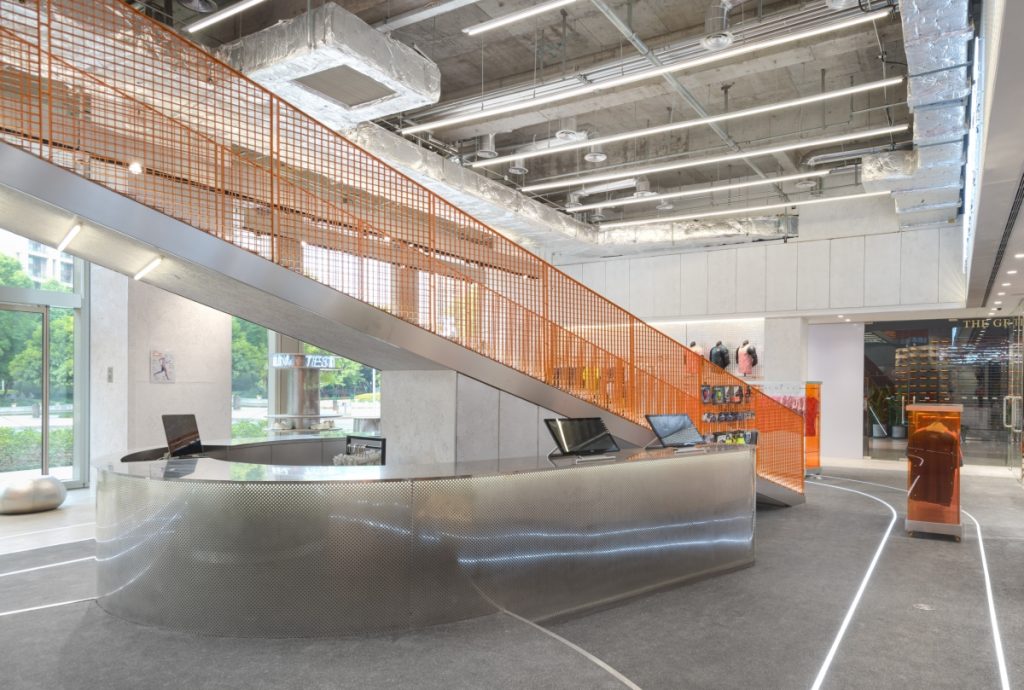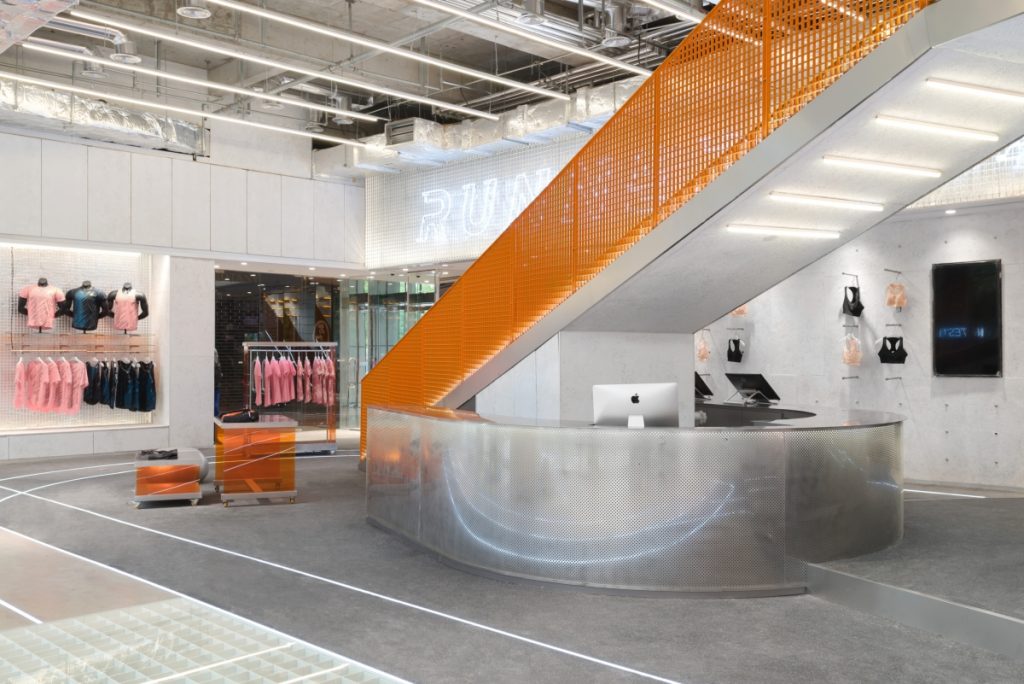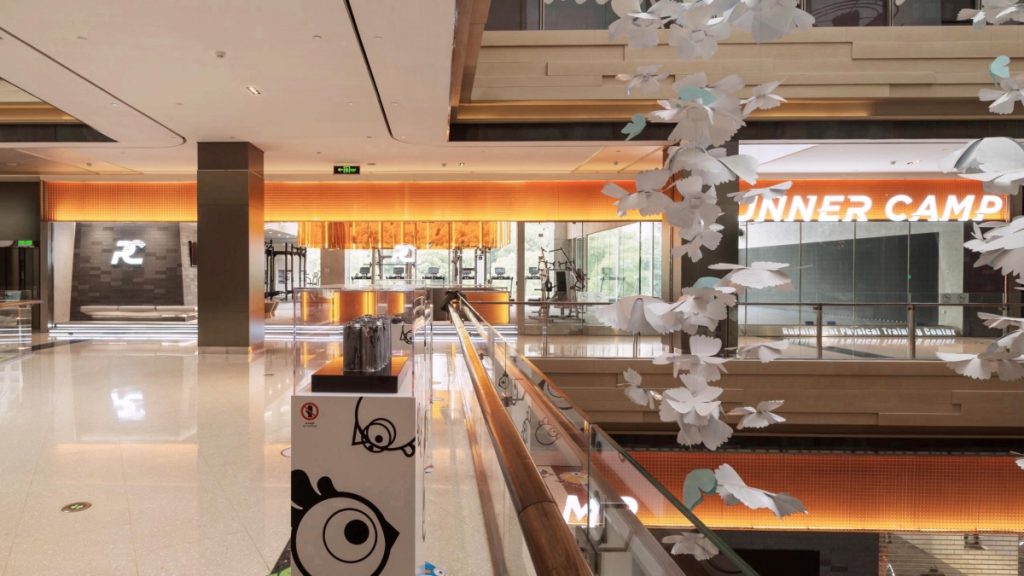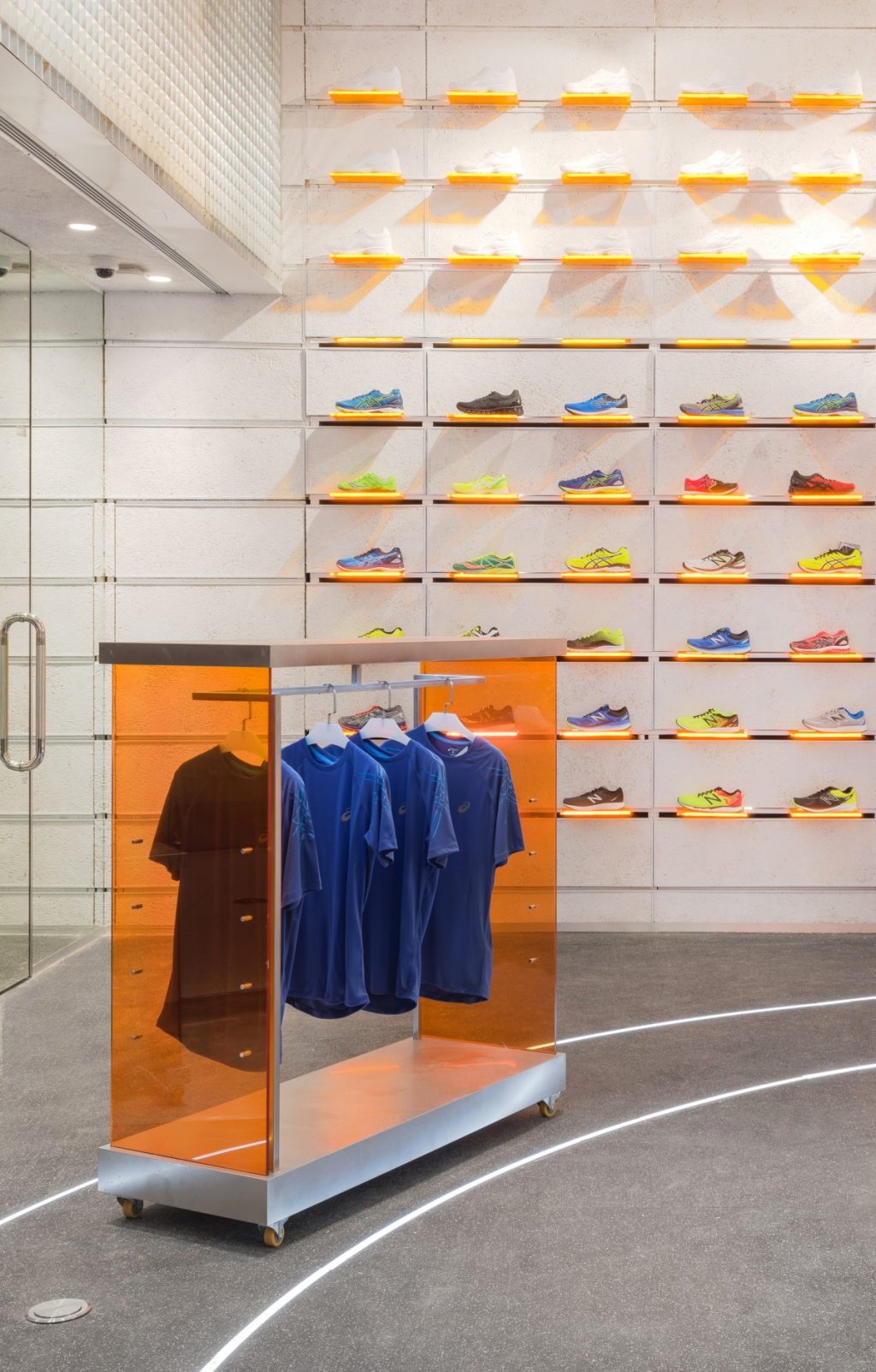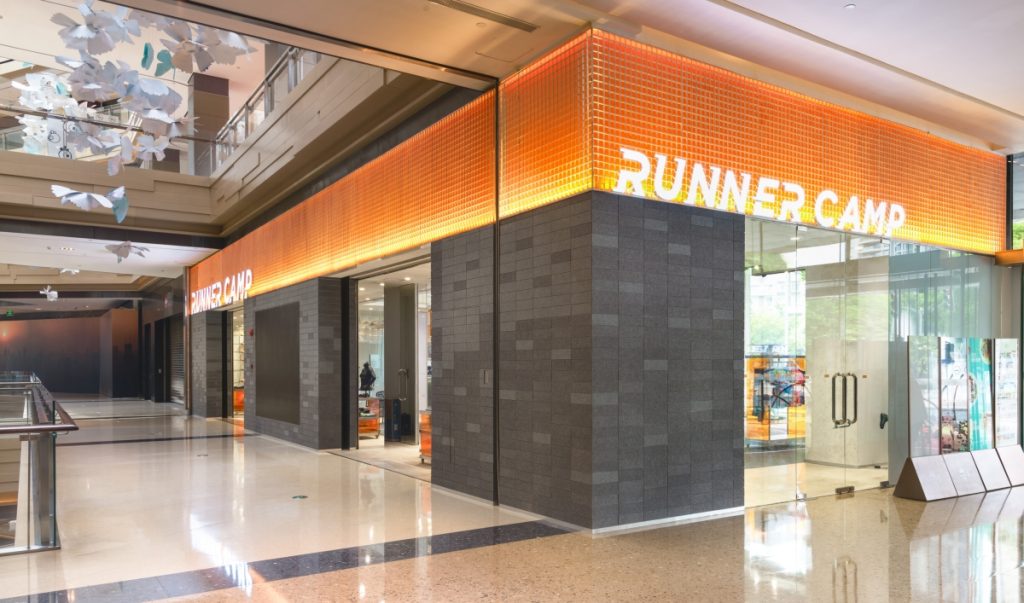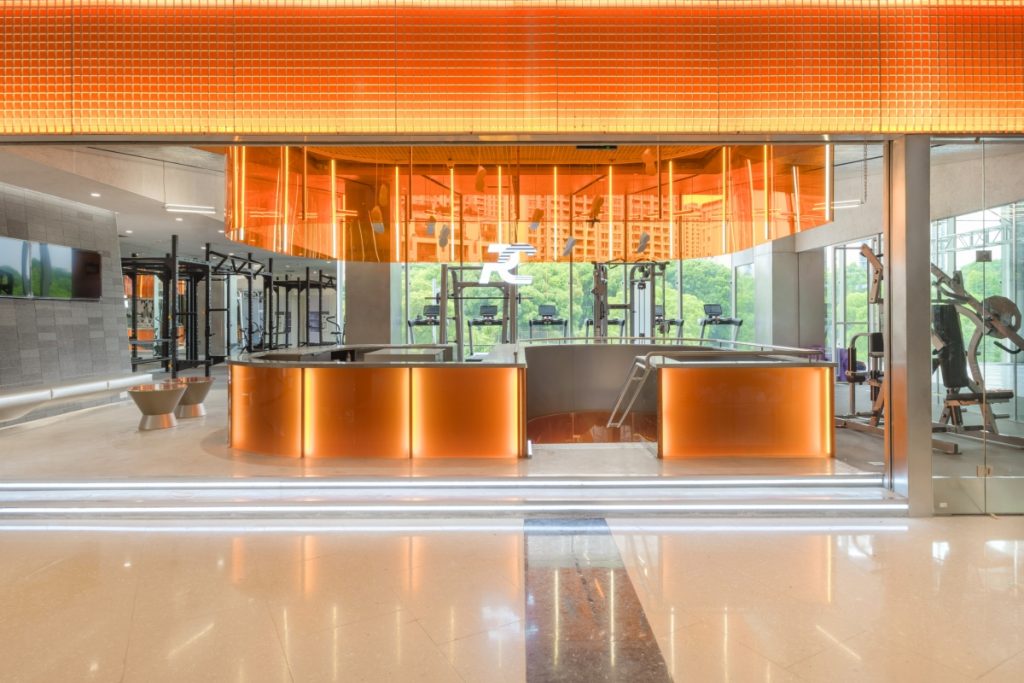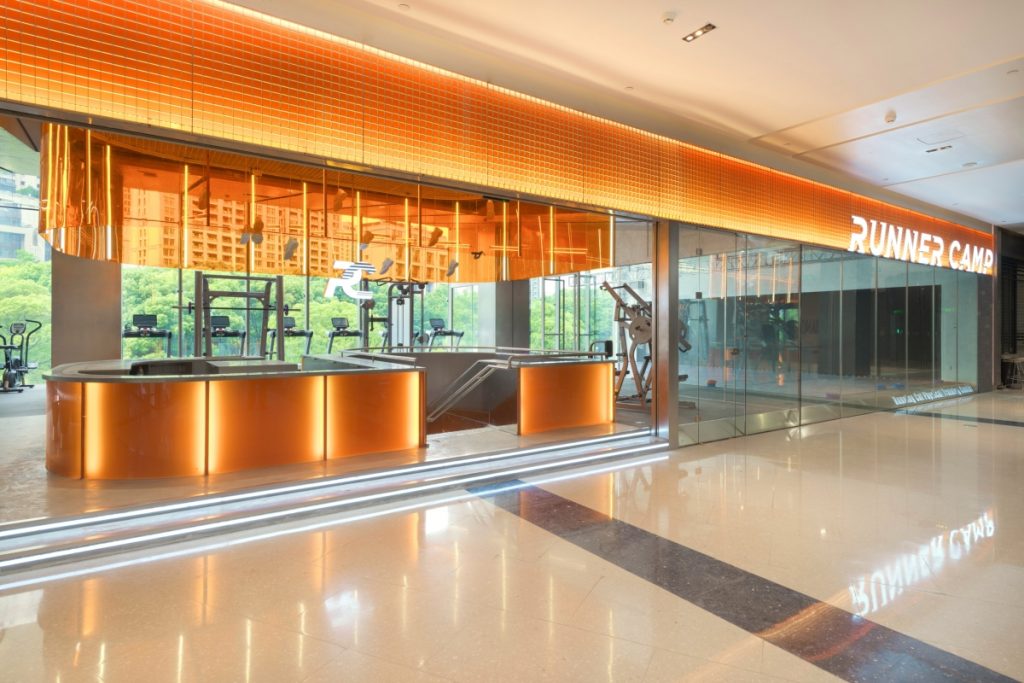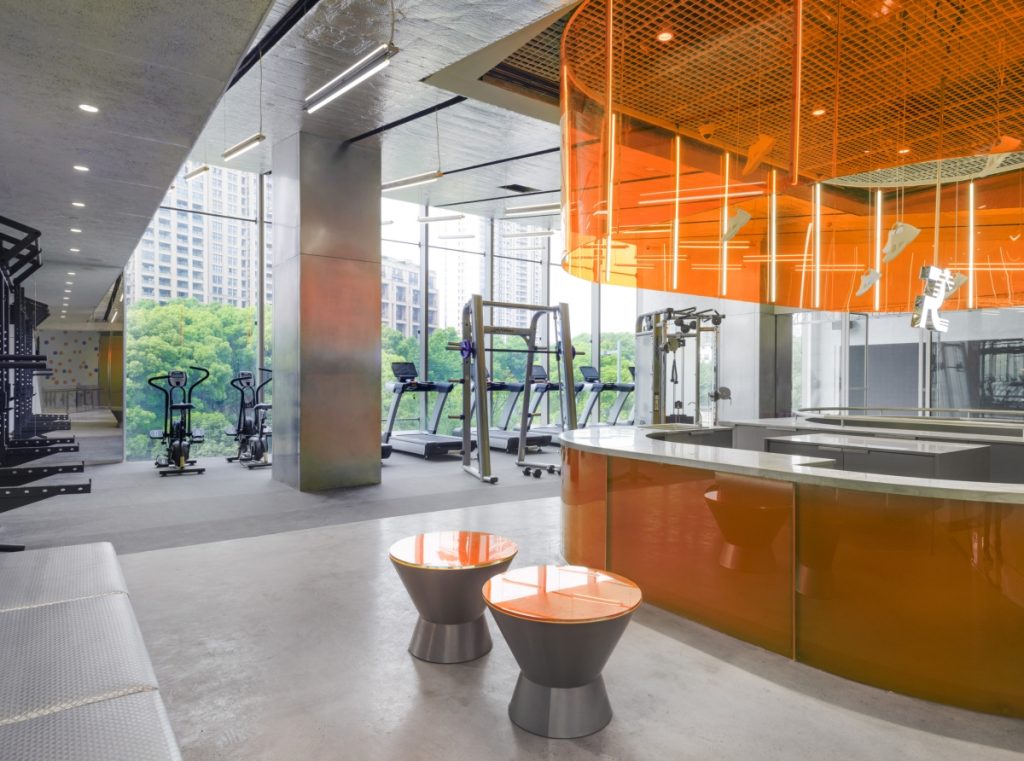 This slideshow requires JavaScript.
www.prismdesign-sh.com
www.officecoastline.com