Slow Food Pavilion at Milan Expo 2015 by Herzog & de Meuron it has been modified: 2015-08-17 di
The Slow Food pavilion at Milan Expo 2015 designed by Herzog & de Meuron allows visitors to discover the importance of agricultural and food biodiversity, to explore the variety of products that are protagonists of biodiversity and to become aware of the need to adopt new habits of consumption.
The pavilion concept is based on a simple table layout that creates an atmosphere of refectory and market. People can look at visual contributions, read key texts on different consumption habits and their consequences for our planet, they can meet and discuss with exponents of sustainable agriculture and local food production to learn about alternative approaches and they can smell, the taste and richness of agricultural products and the biodiversity of food.
Within the space, three barracks have been erected, archaic, almost primitive, wooden structures that define the triangular space of an internal courtyard or market. These shacks are long and thin buildings remembrance of the Lombard farmhouse of the 'Cascina'. After the Expo they will be disassembled and reassembled as garden houses in school gardens throughout Italy by Slow Food for the 'Orto in Condotta' initiative.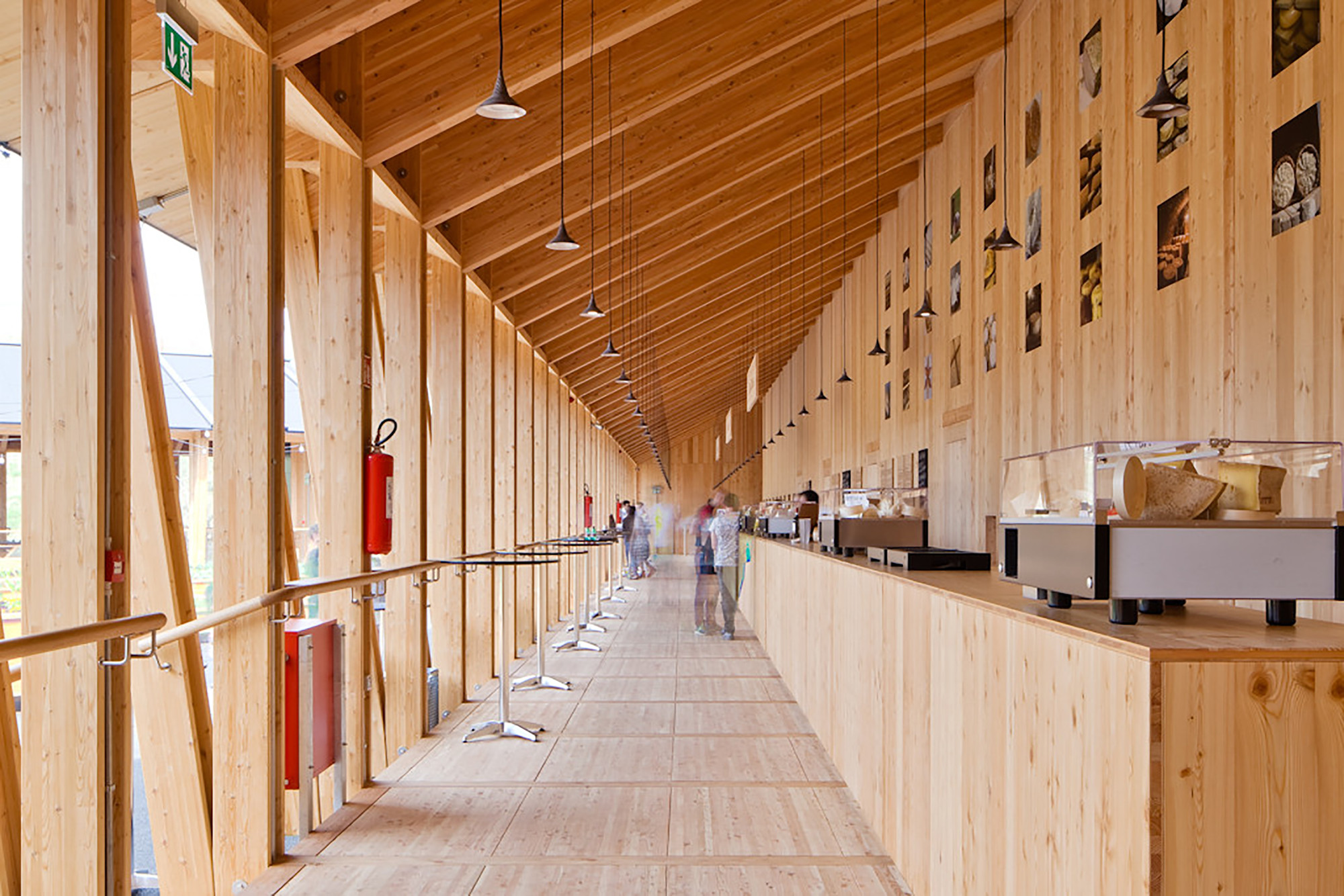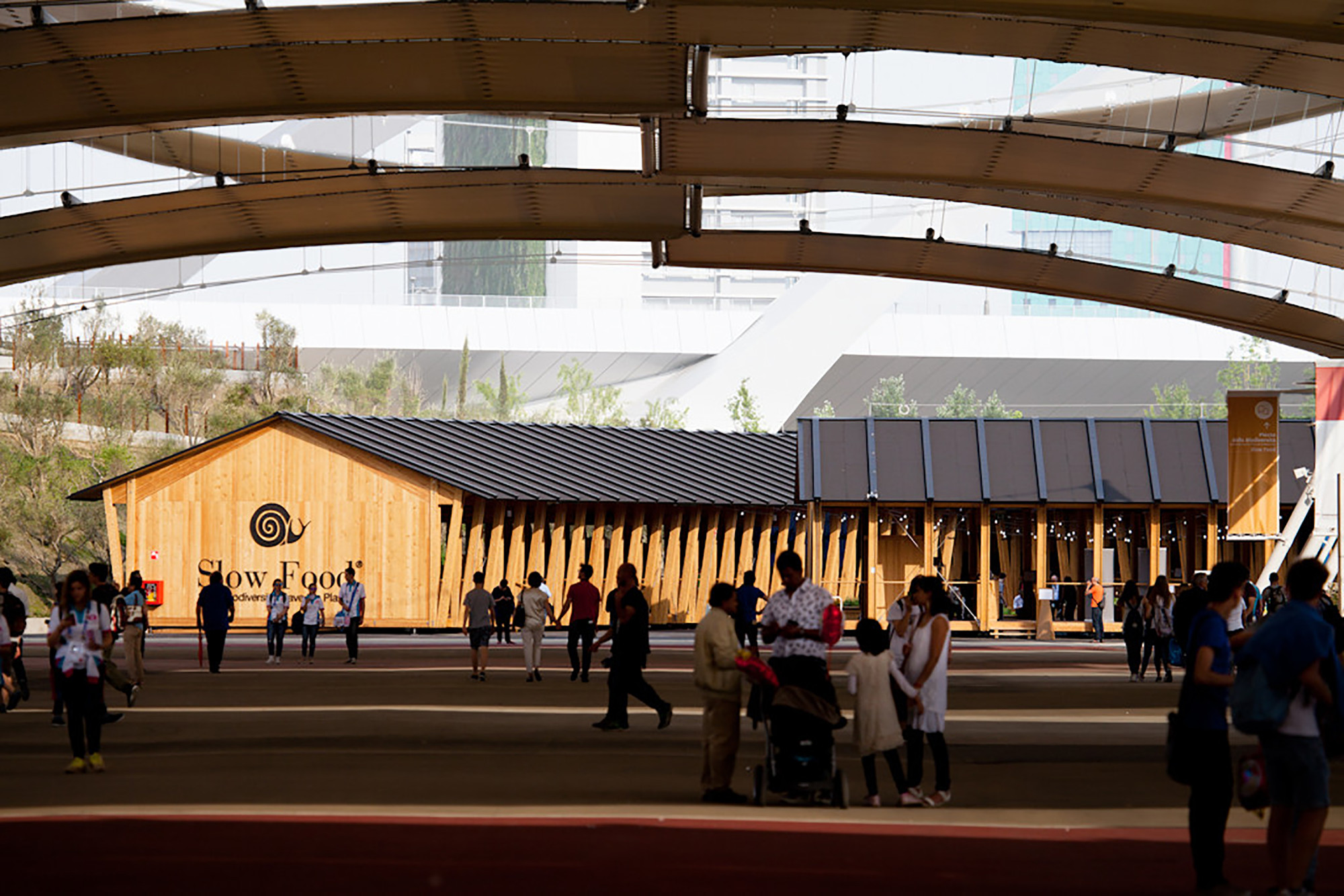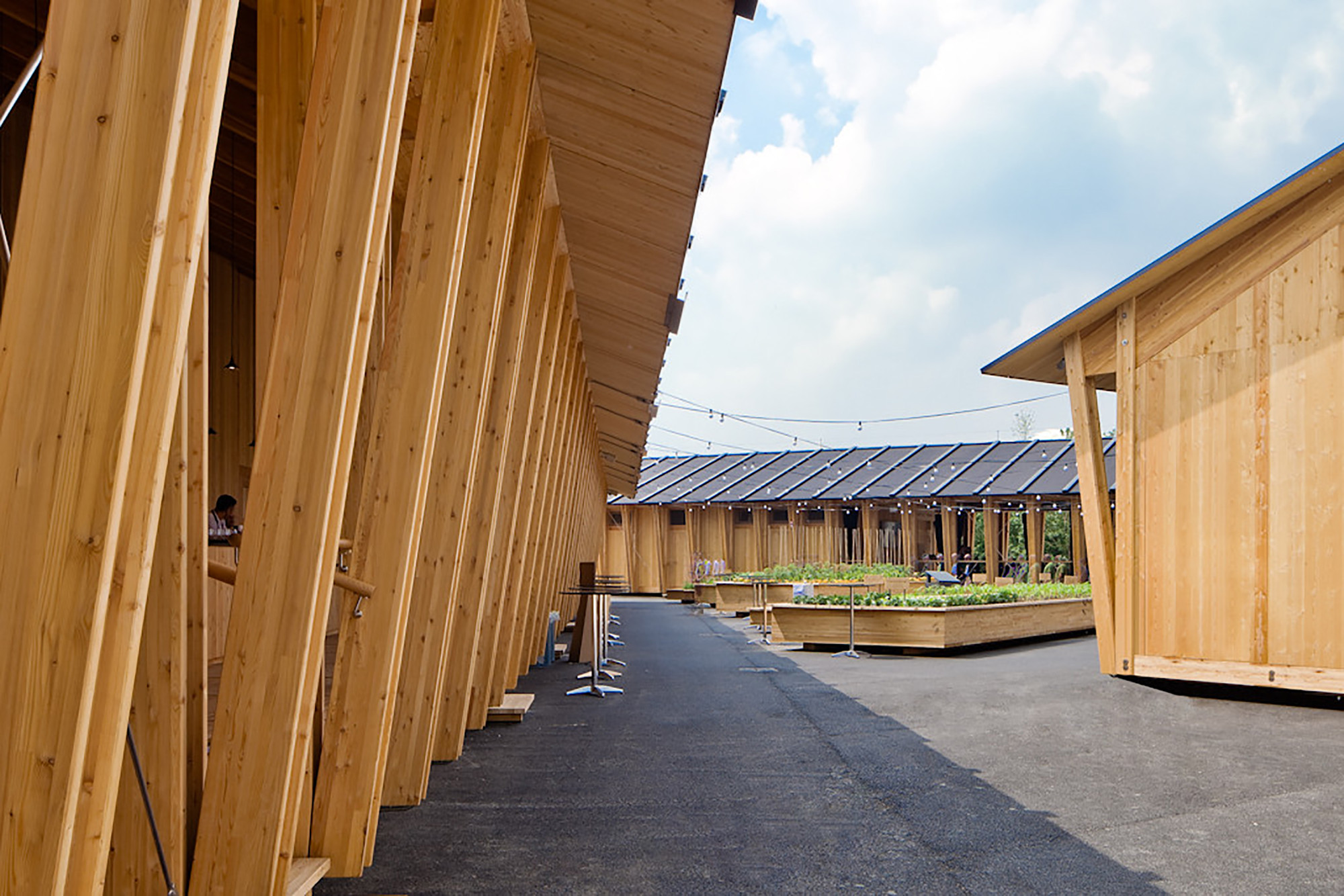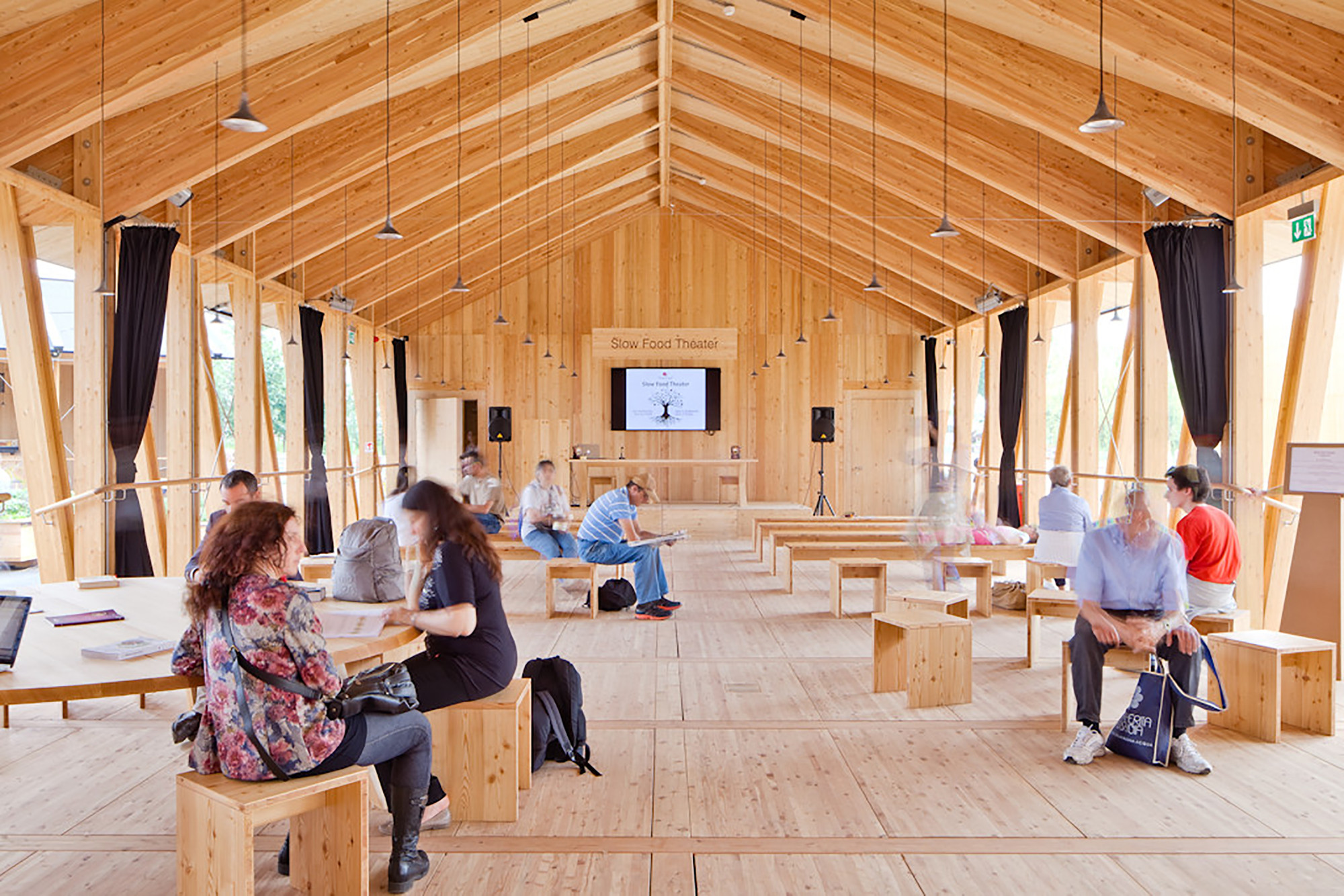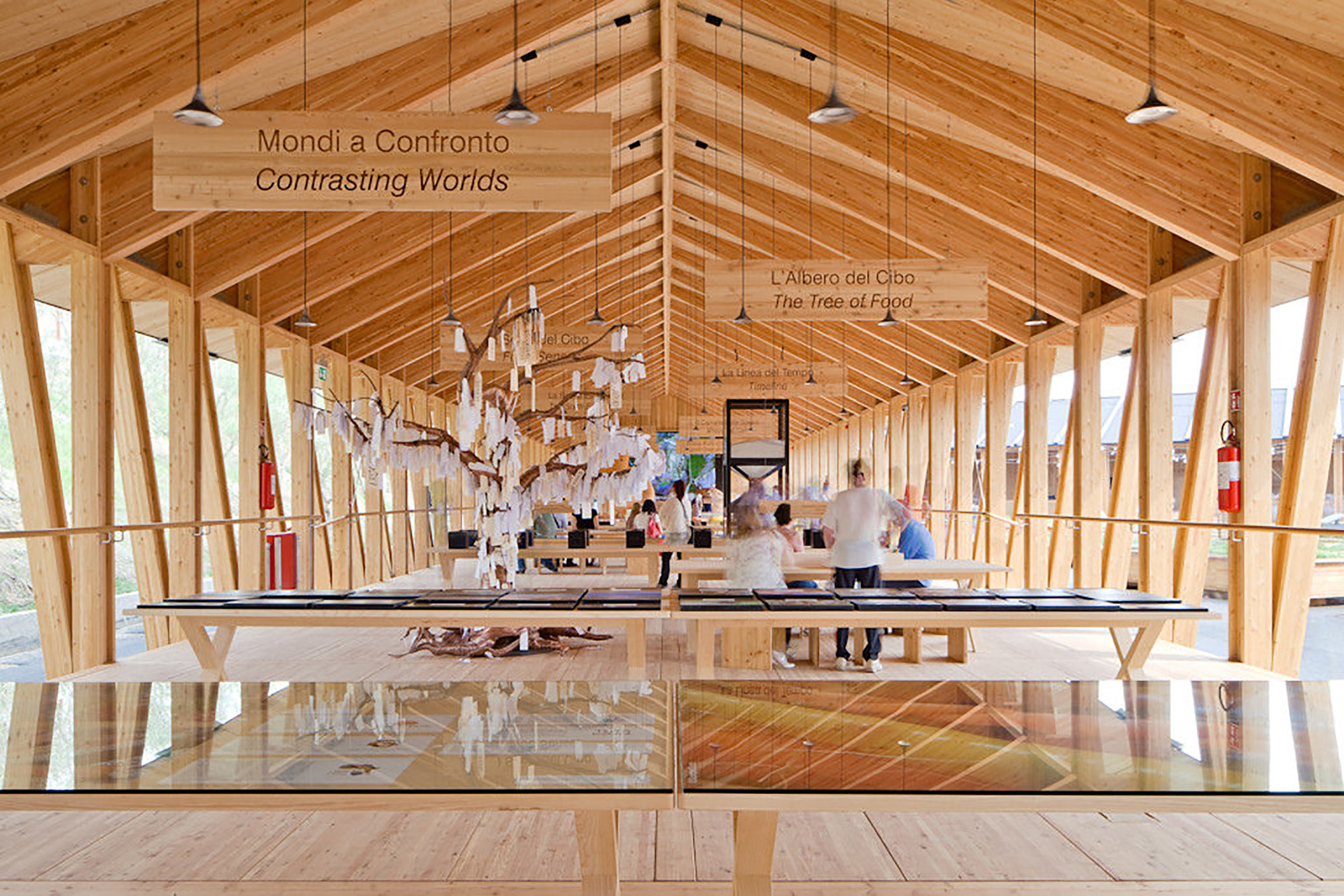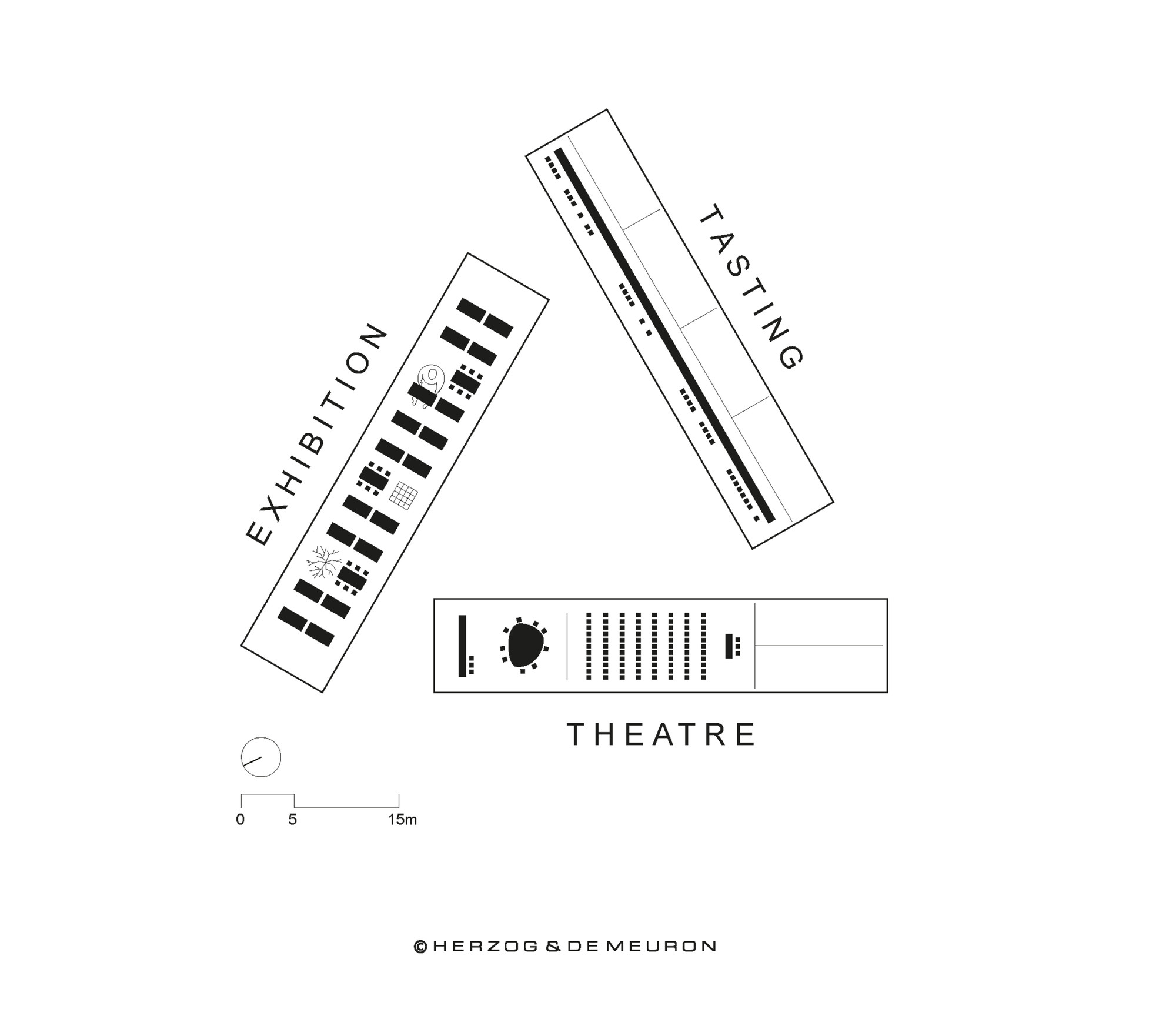 Photo credit: Marco Jetti