Noctoscopy, a party penthouse in Tiblisi by Stipfold it has been modified: 2018-10-10 di
The basic Stipfold studio in Tbilisi, Georgia, designed this penthouse to accommodate the desire of the young owners to have a holiday apartment and to receive friends.
The spacious apartment, 200 square meters, also has two large terraces from which you can enjoy a splendid panoramic view of the city. The entrance branches off into two rooms, from which you can already glimpse the urban landscape mixed with nature. The left room leads to the dining room, which shares the space with the kitchen area, there are large windows overlooking the terrace and is furnished with low furniture, so that the visitor can always have a view of the surrounding landscape. The right room leads to the other terrace through the bar. The terrace is primarily designated as an entertainment area with a transparent pool, open shower and garden.
We had a limit in terms of materials, but the spaciousness gave us more freedom in choosing darker colors for the interior.
A door in the entrance area enters the master bedroom through the long corridor and wardrobe. A bathroom is behind a glass wall and a bathtub is located in an open space, becoming a part of the bedroom. Two guest bedrooms and a bathroom are located near the bar.
RGB lighting and dimmable lights allow you to shape the mood to suit your mood.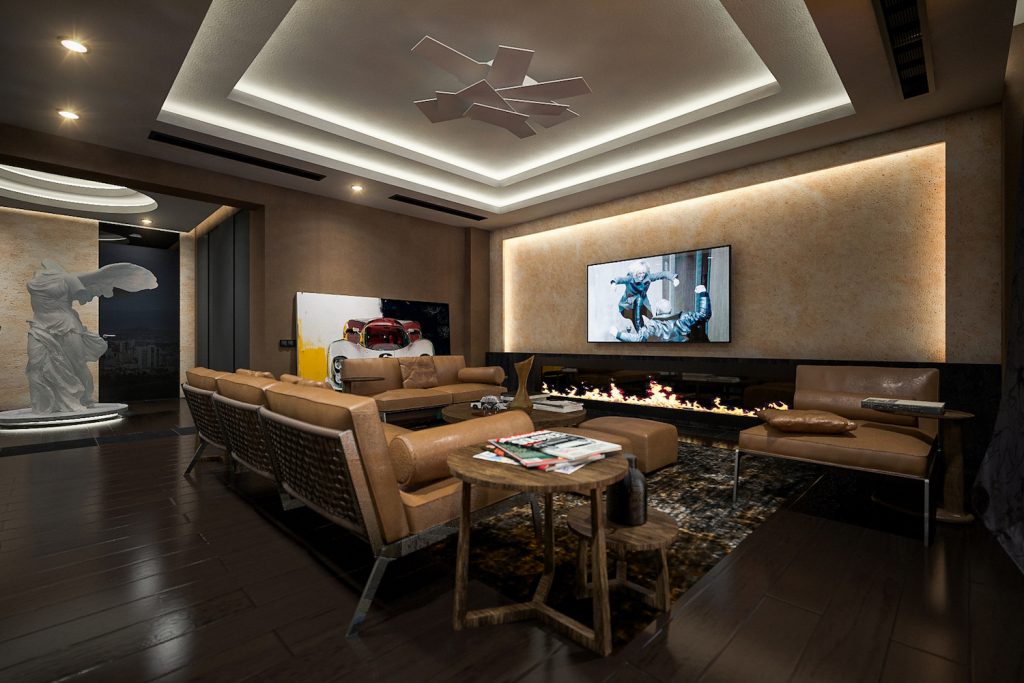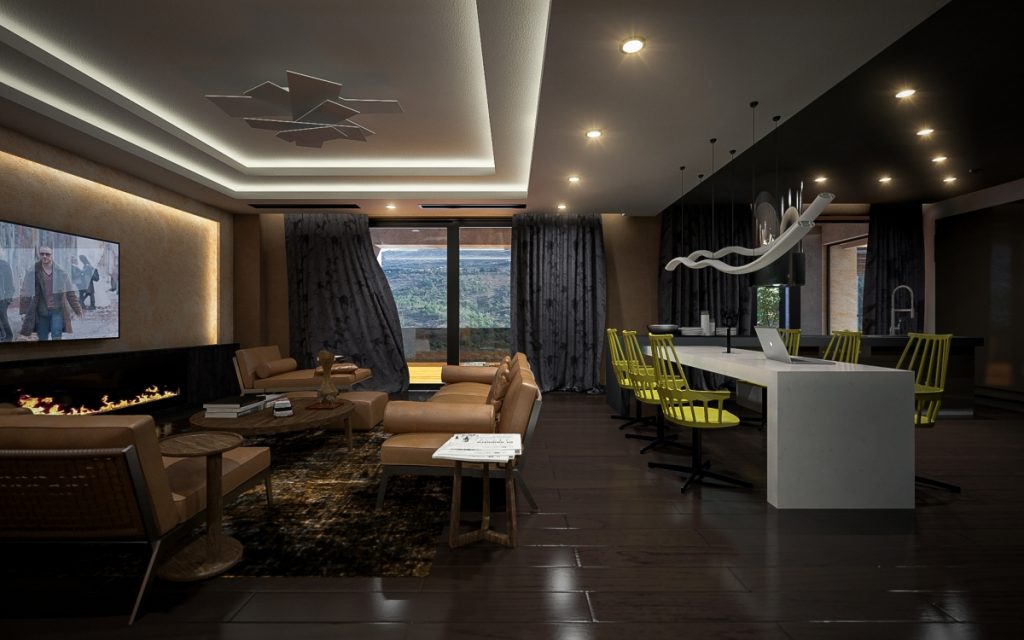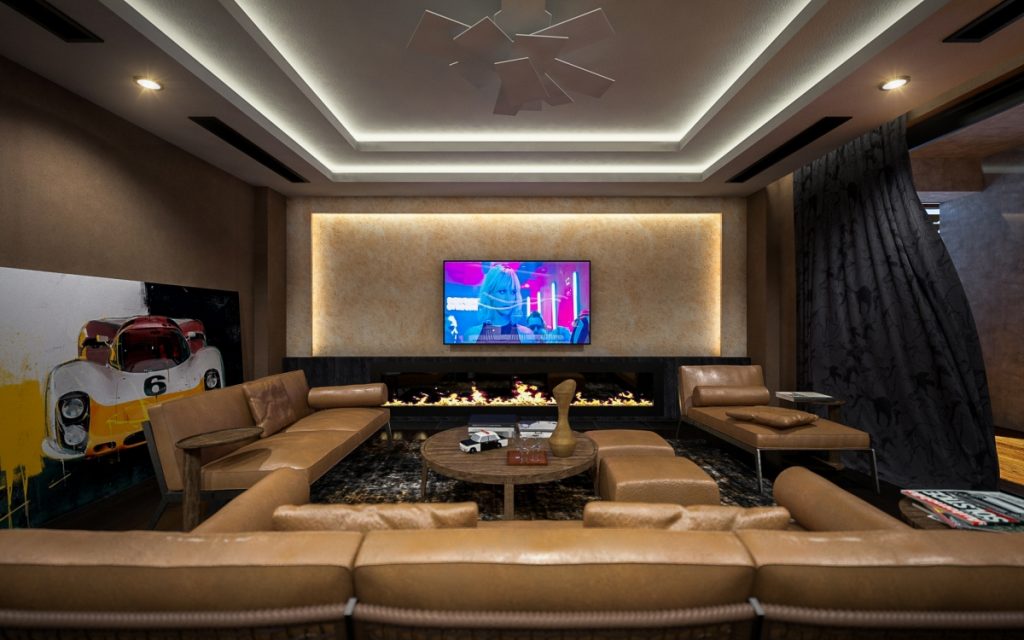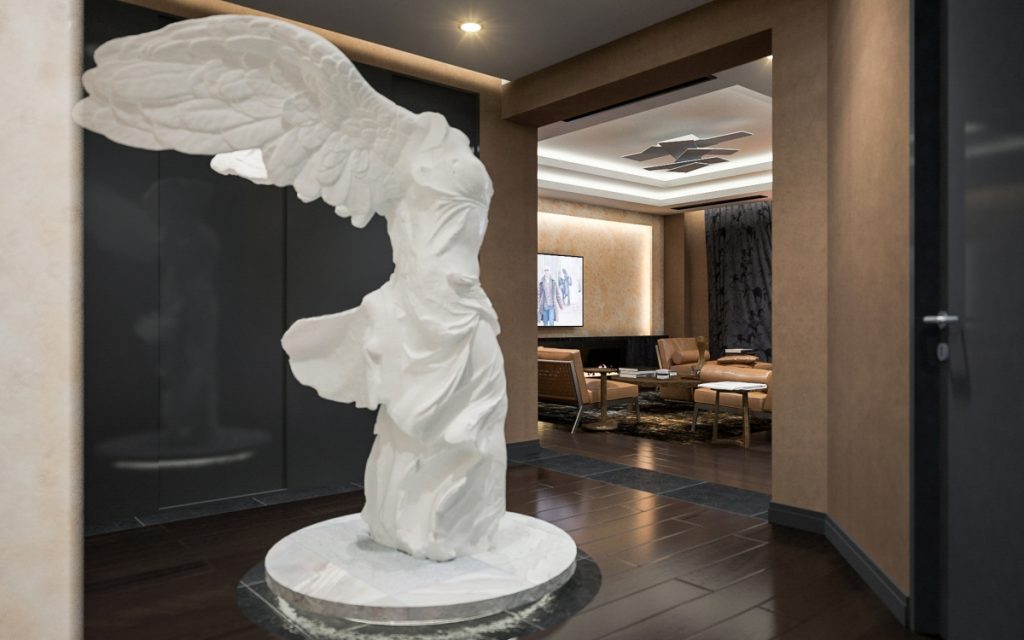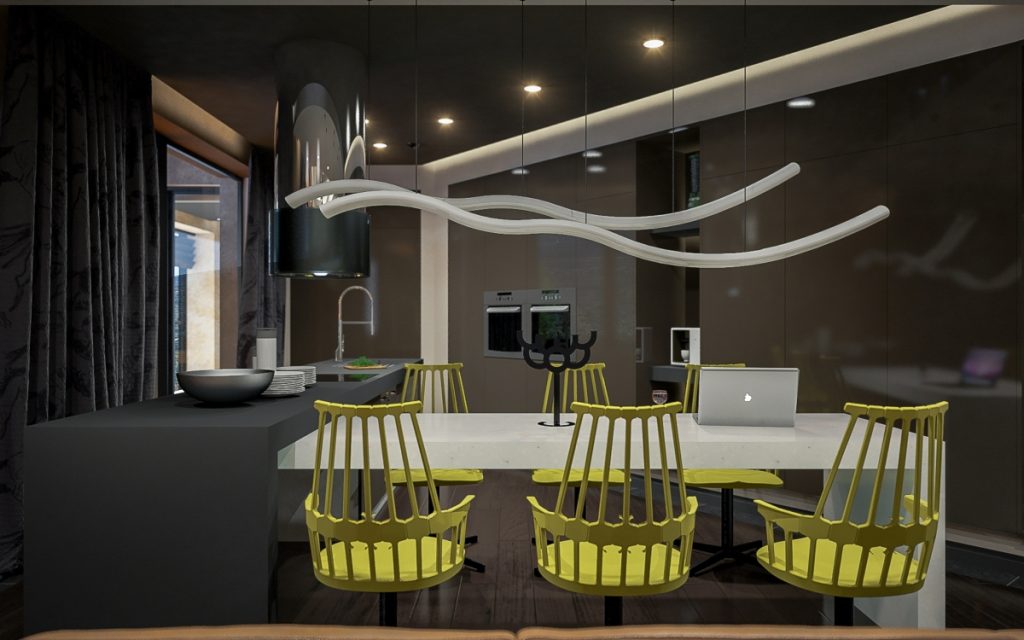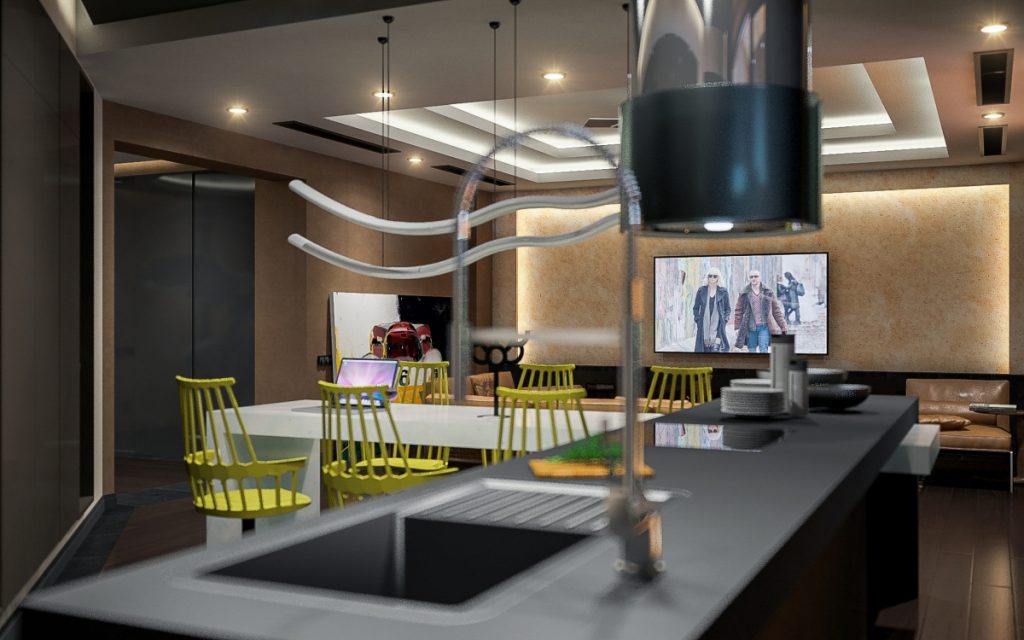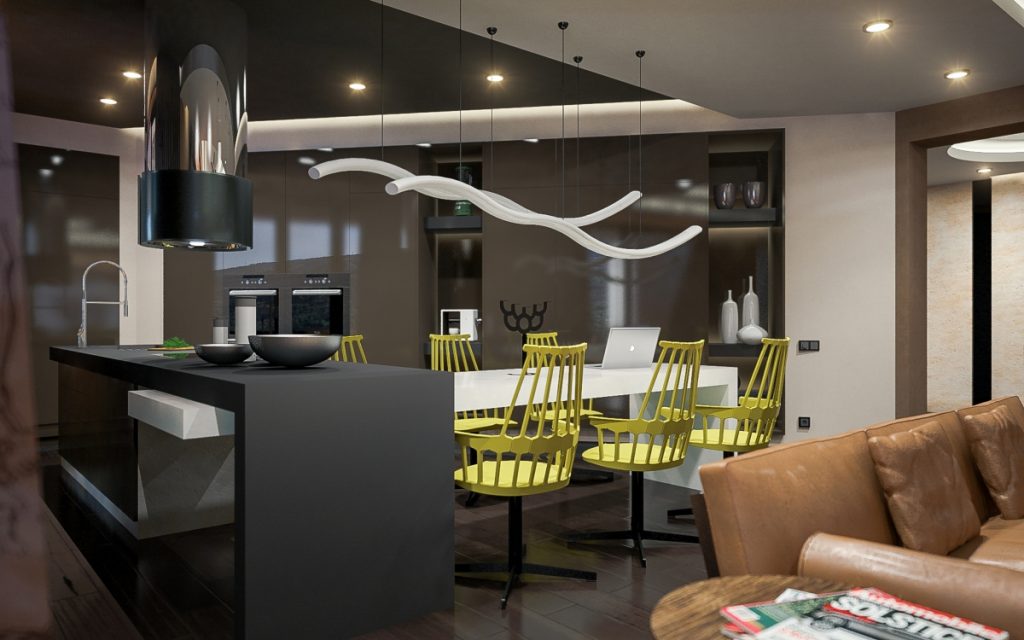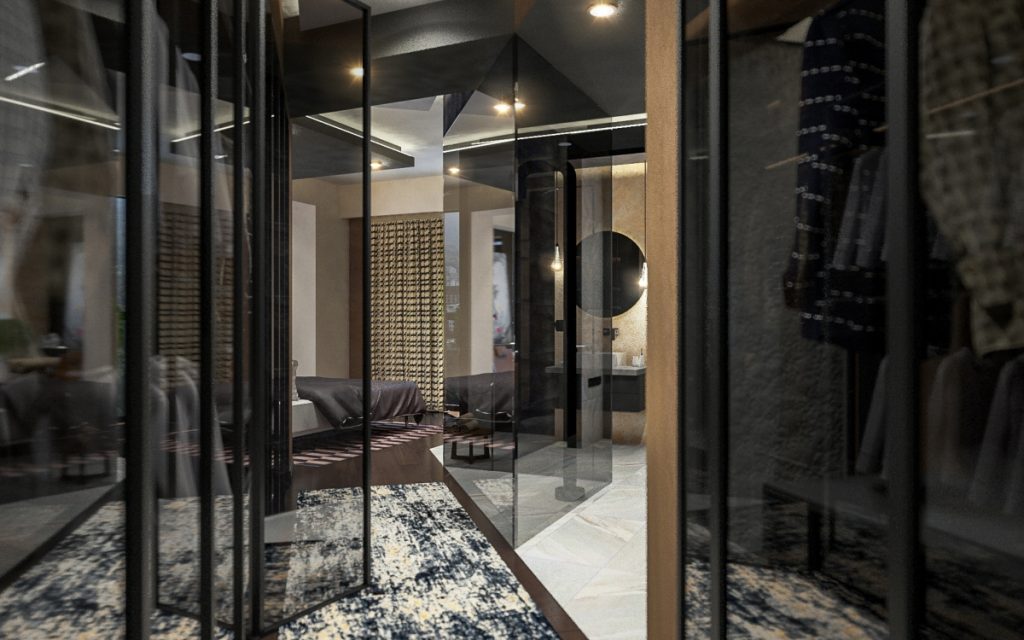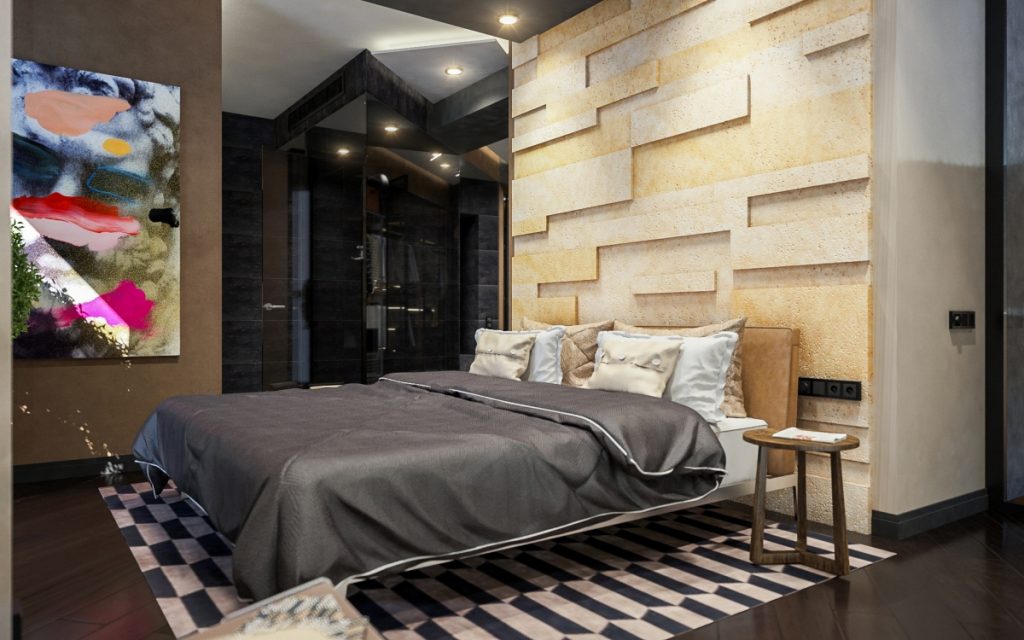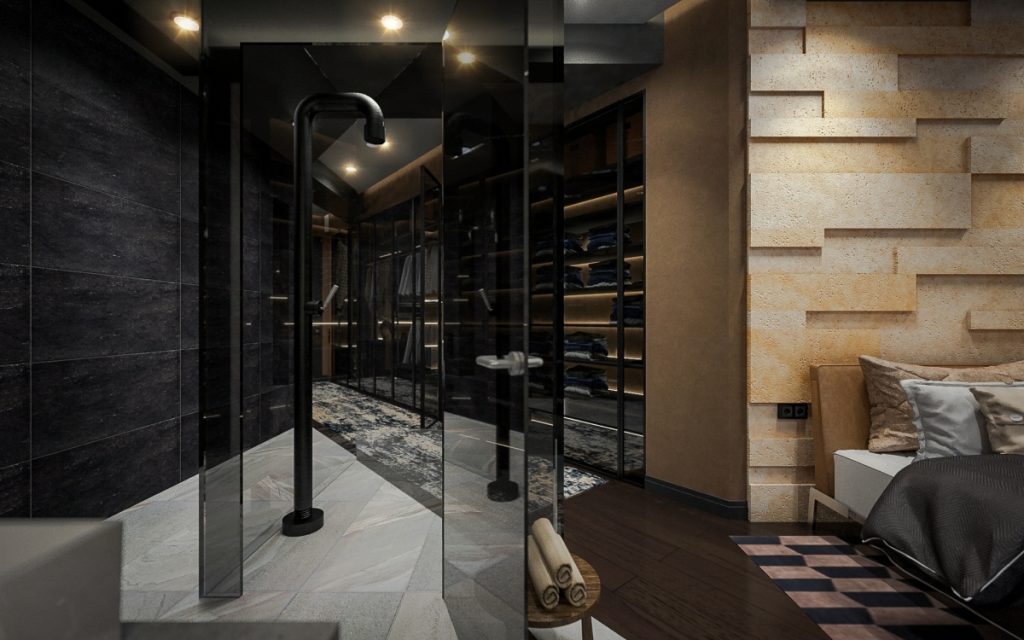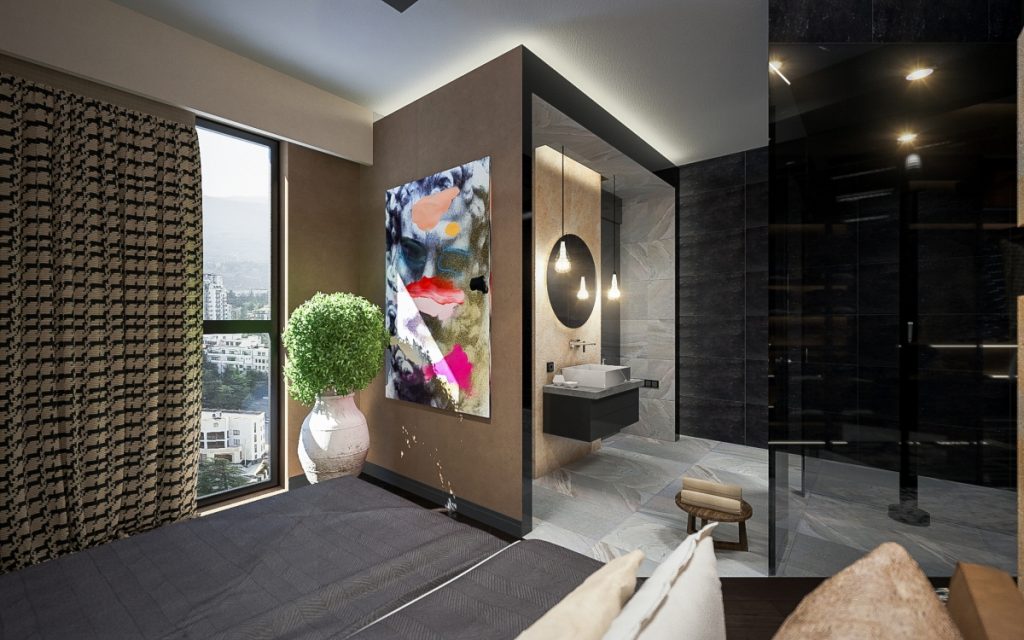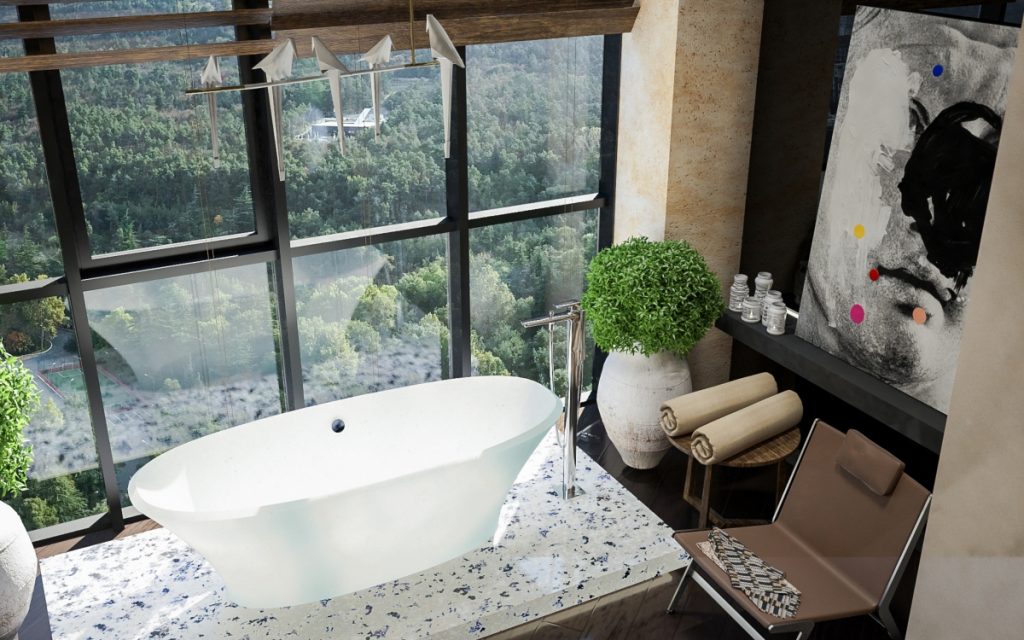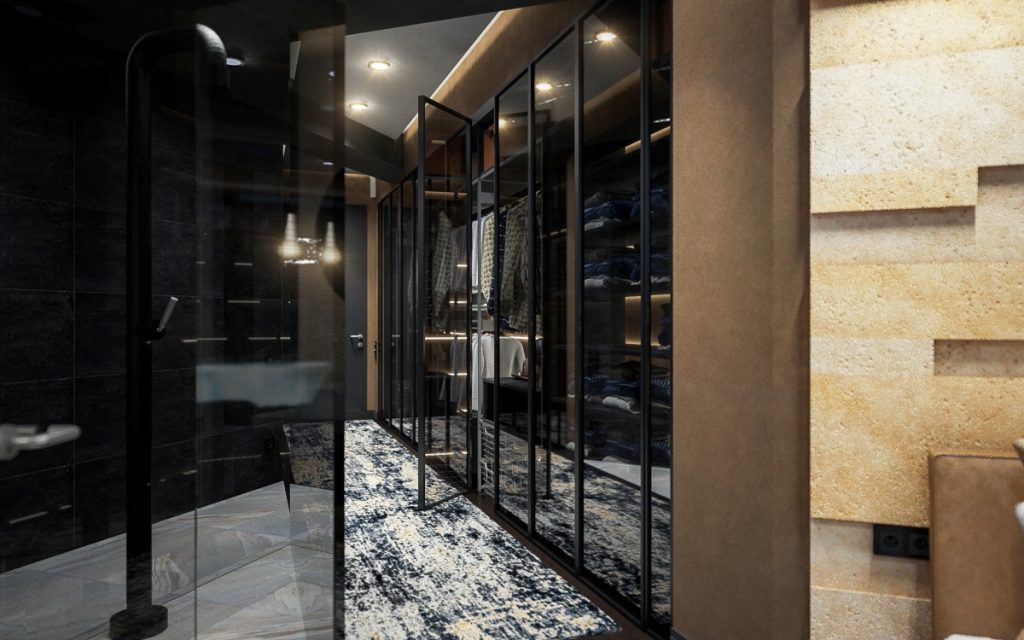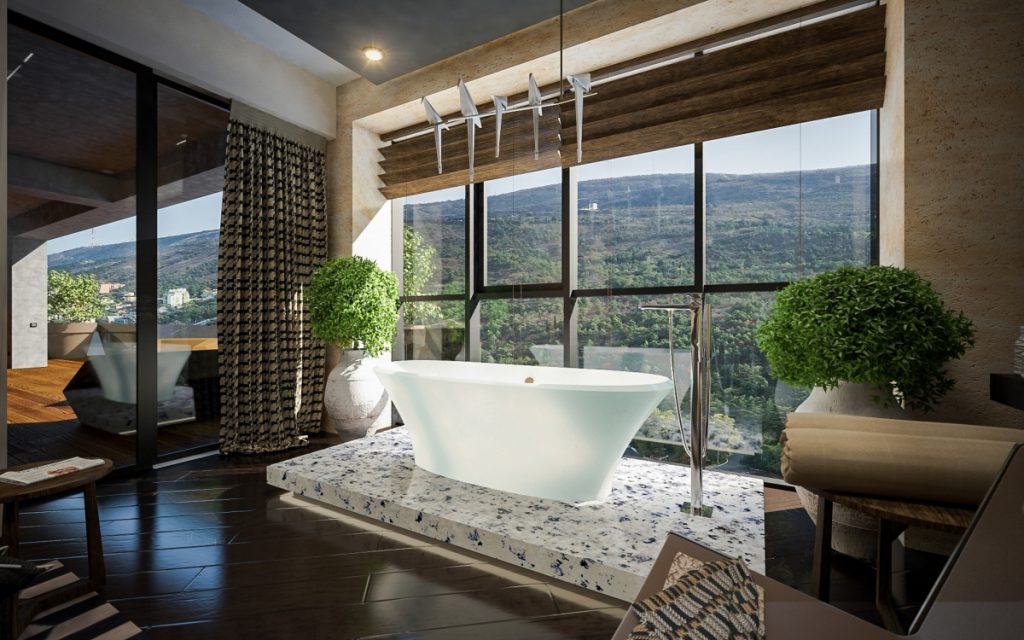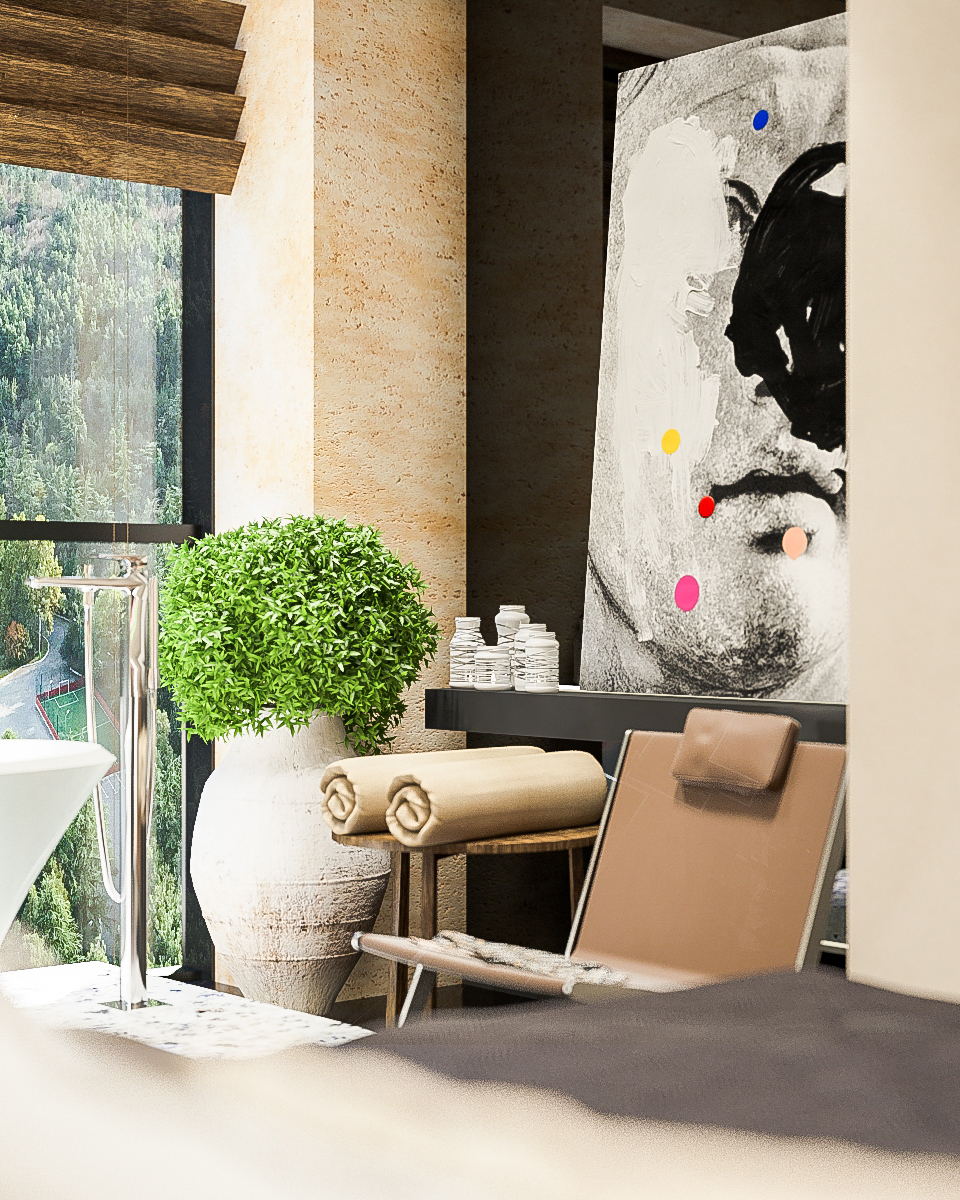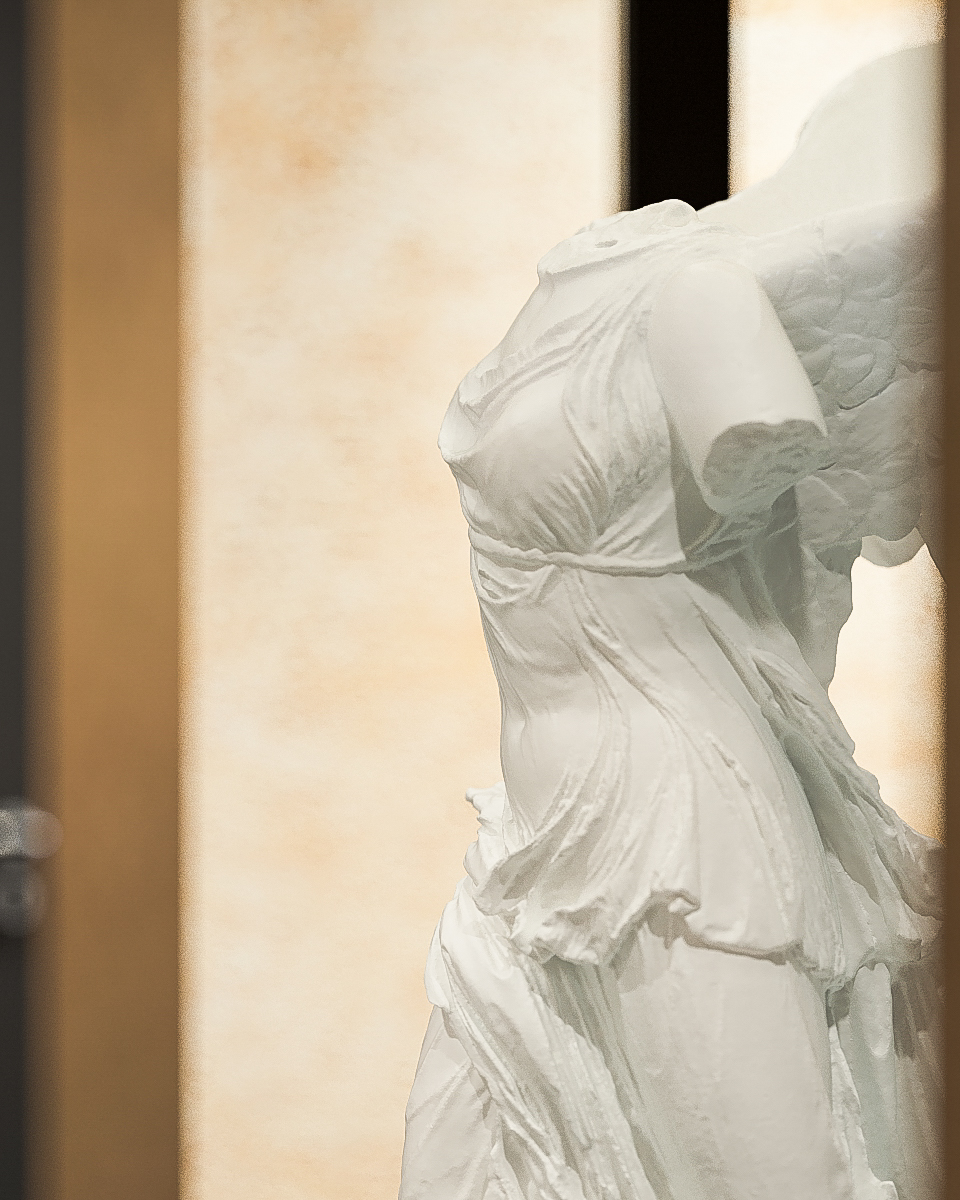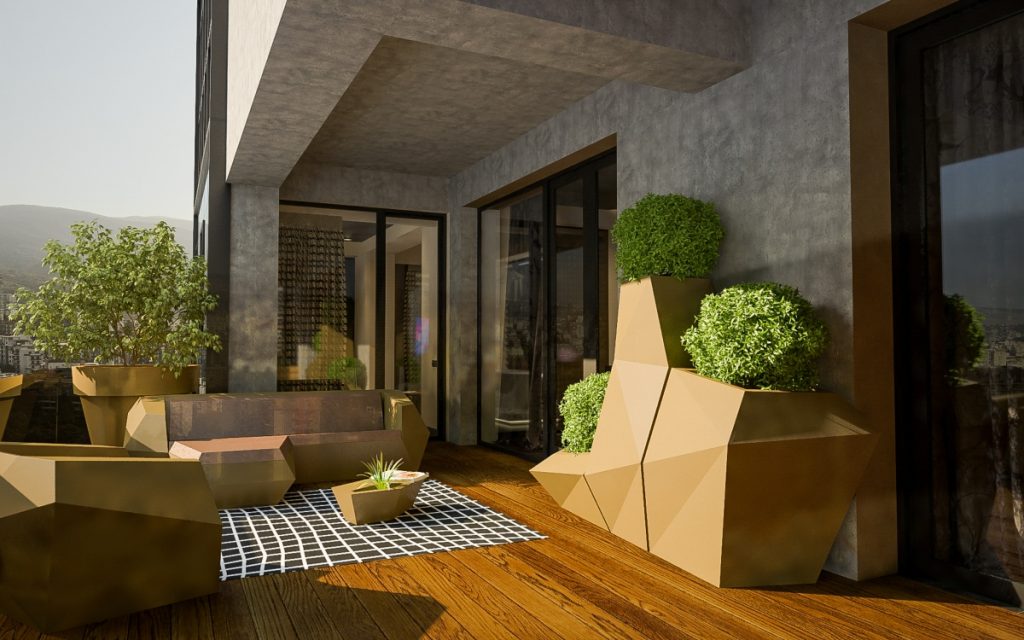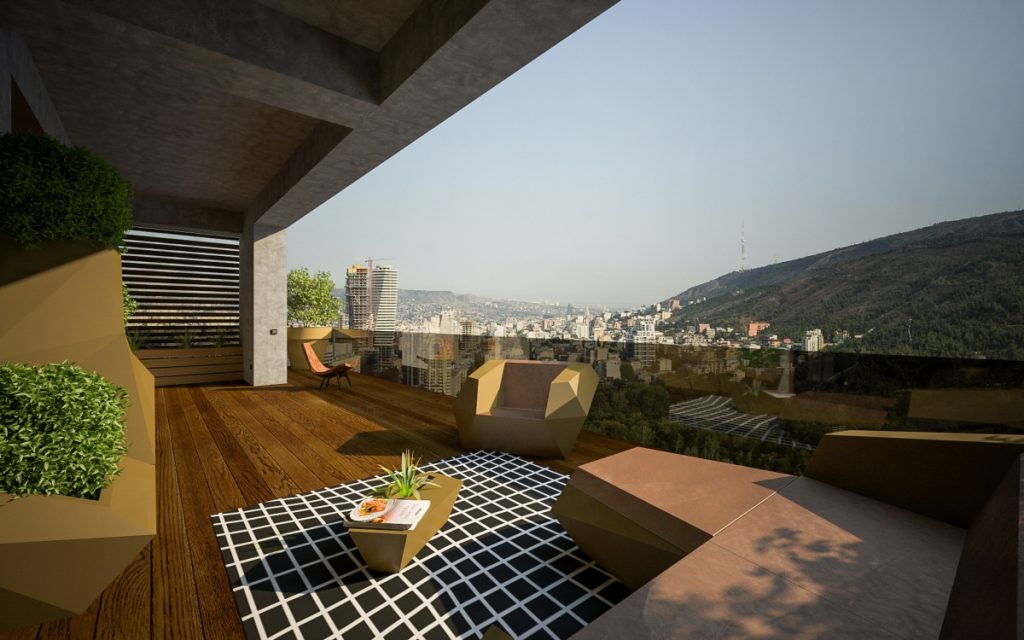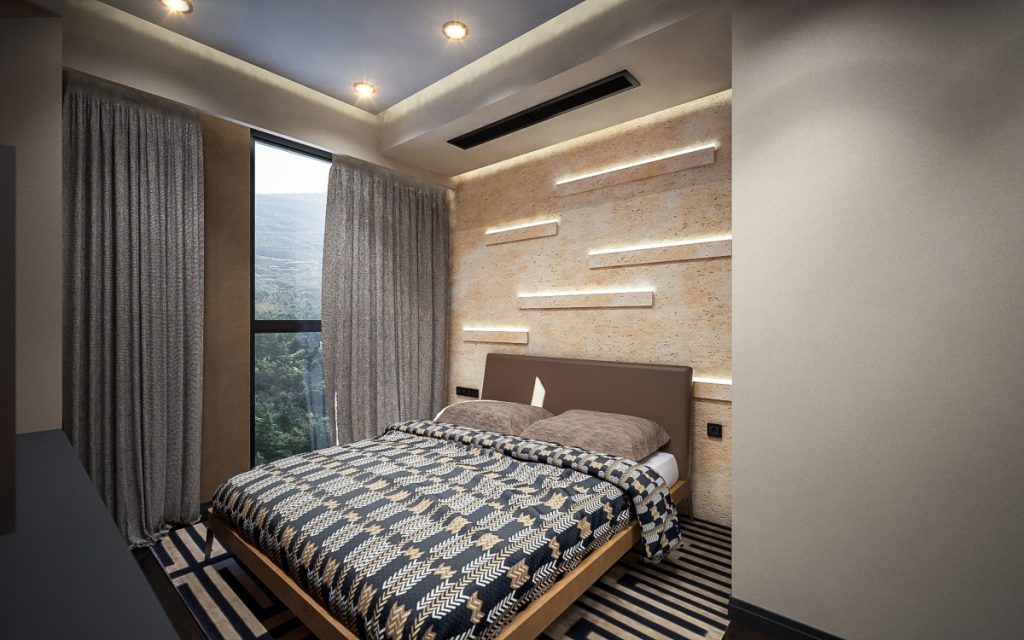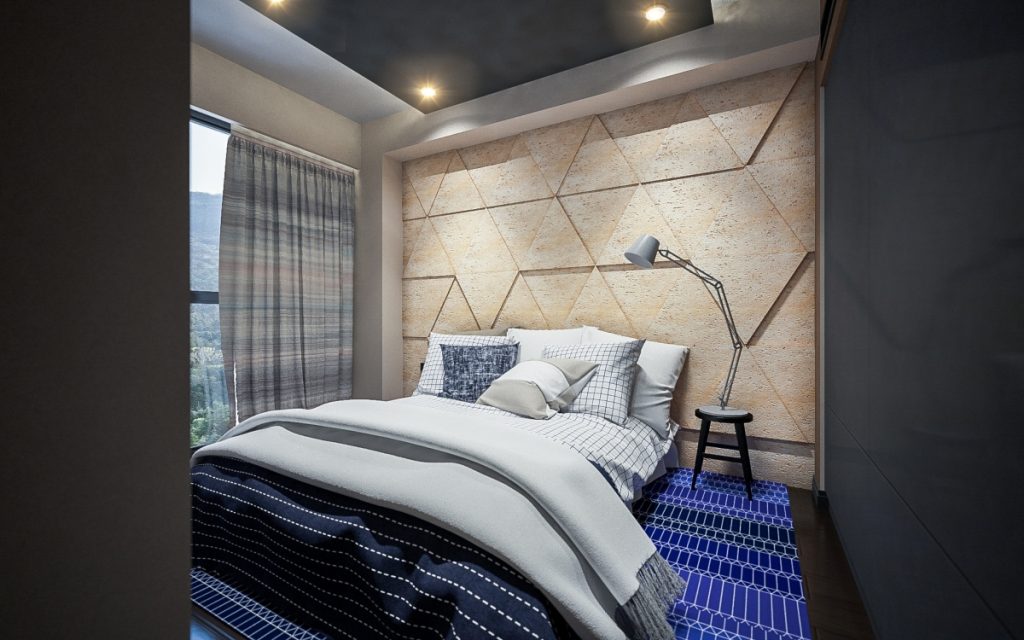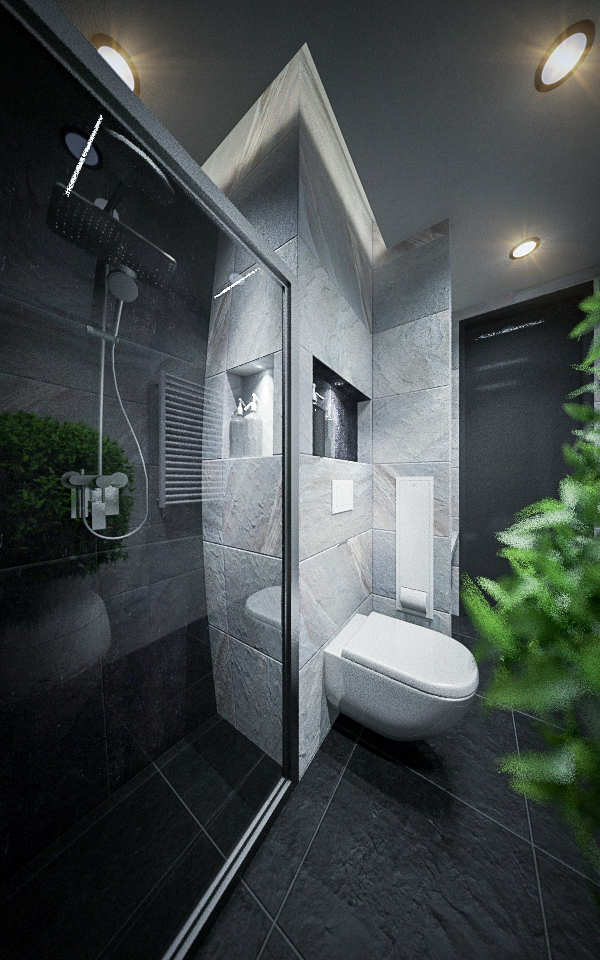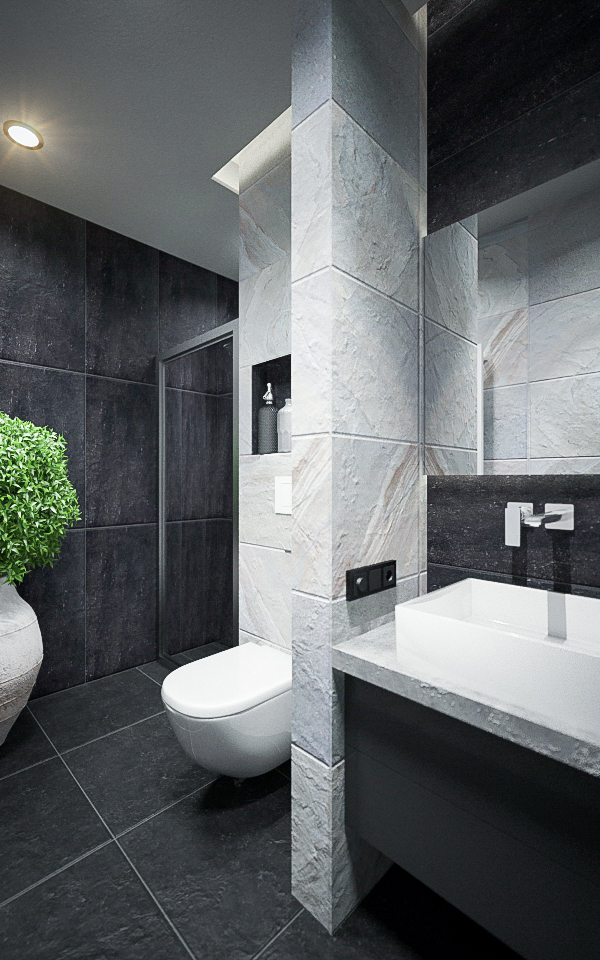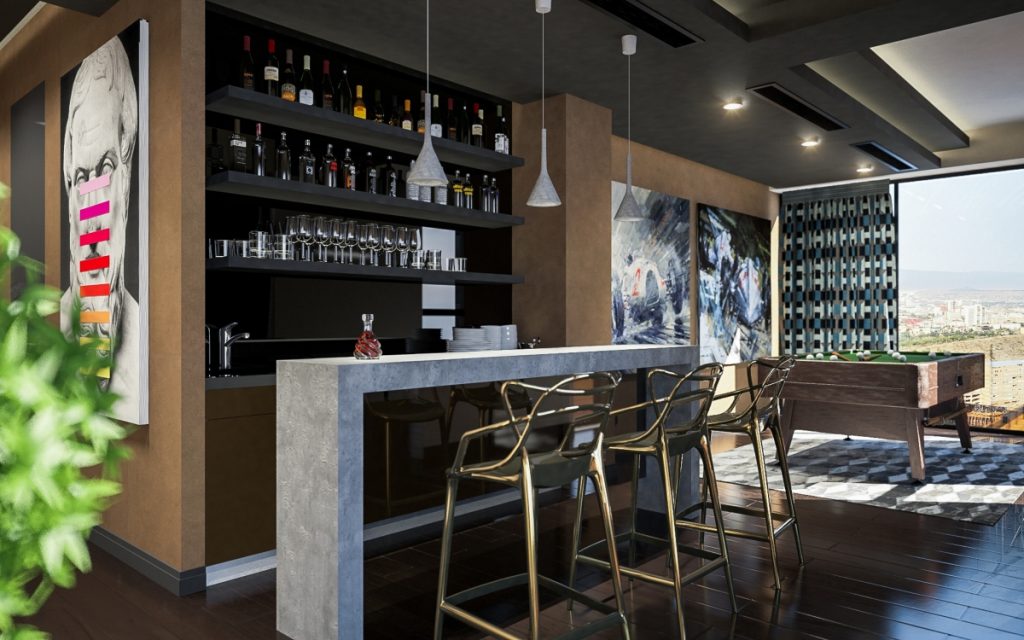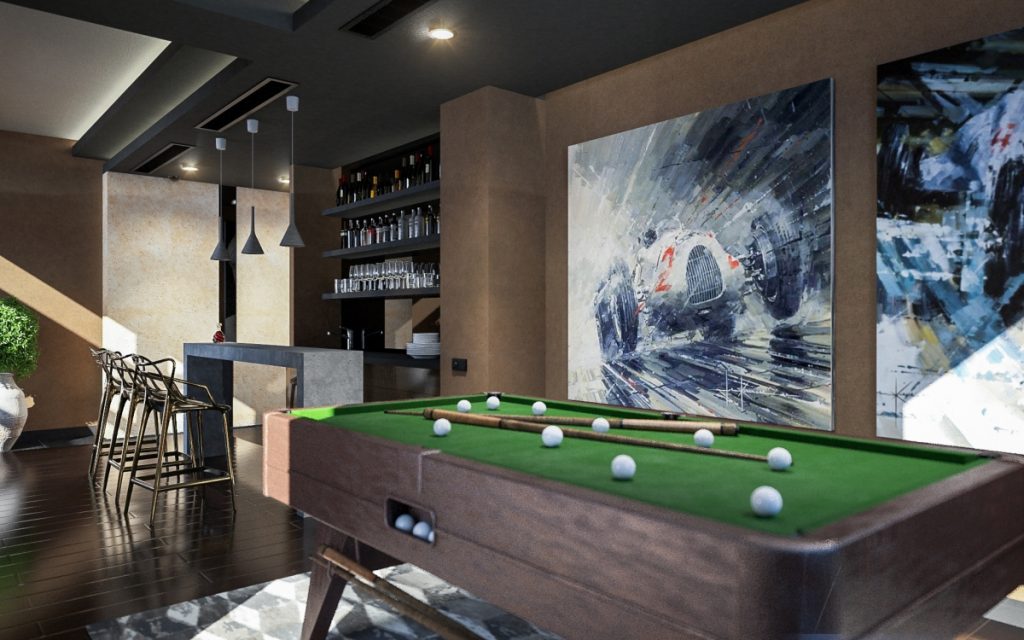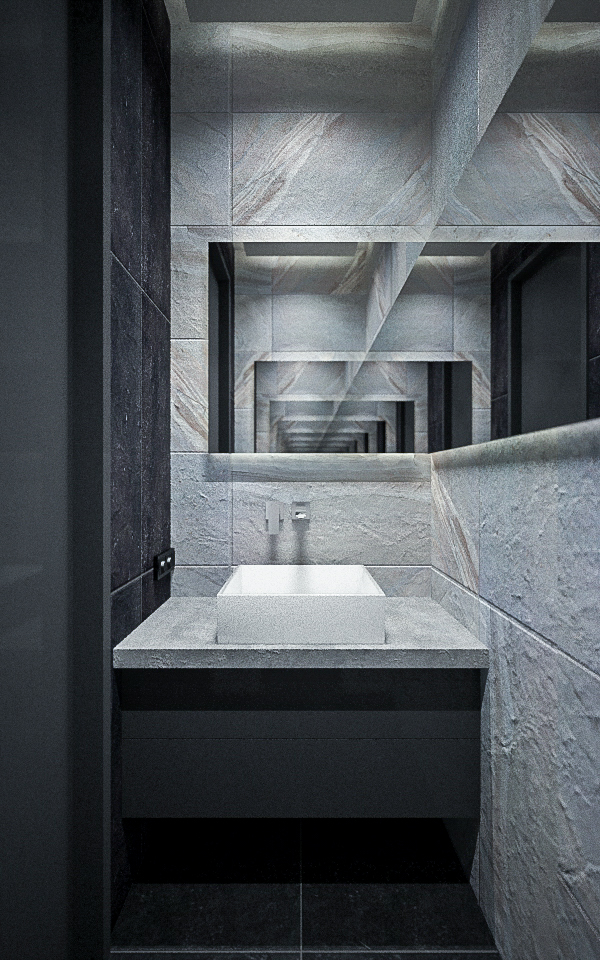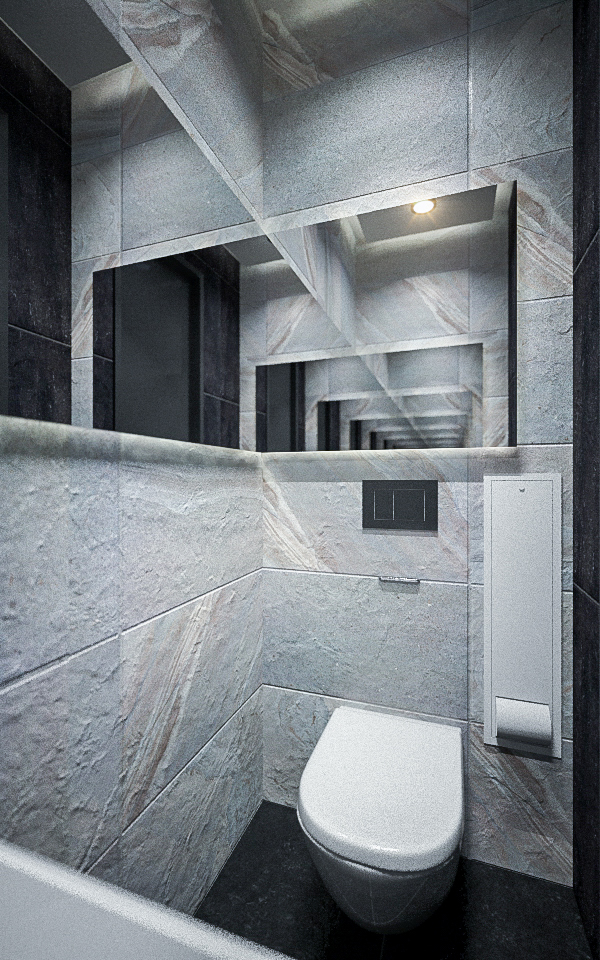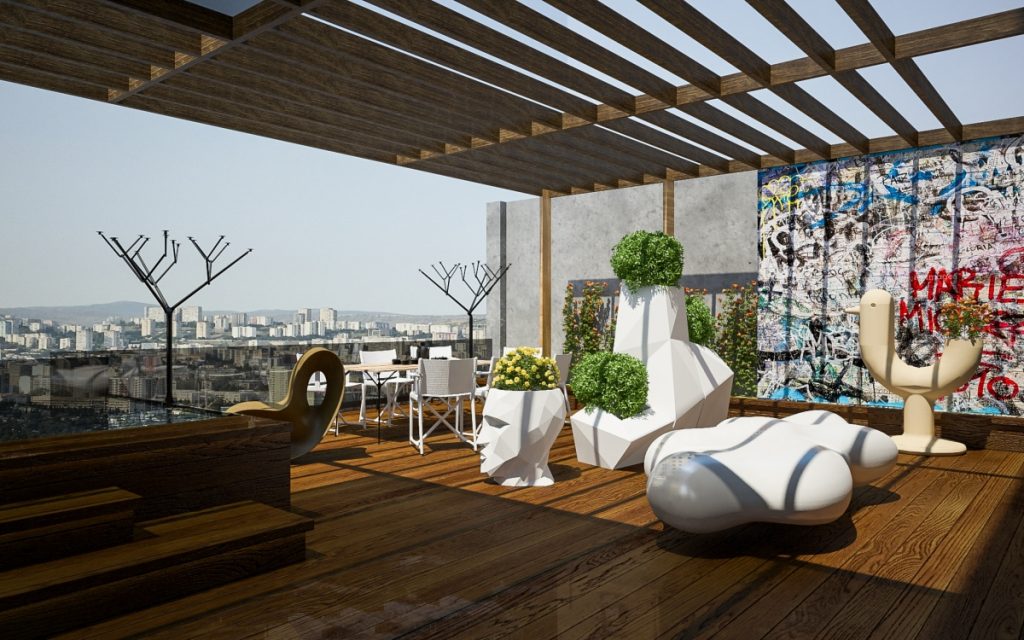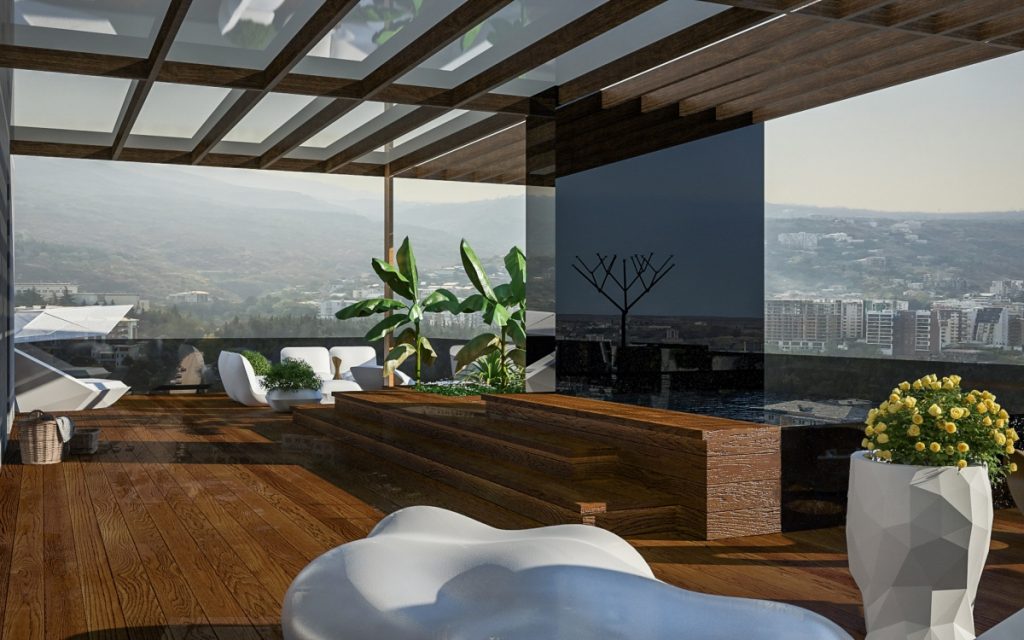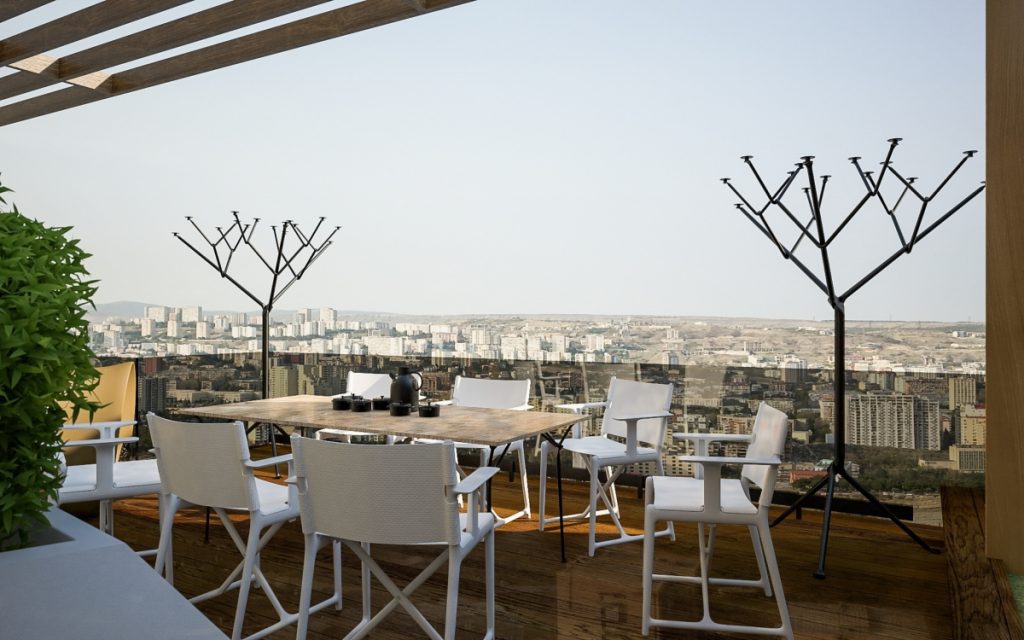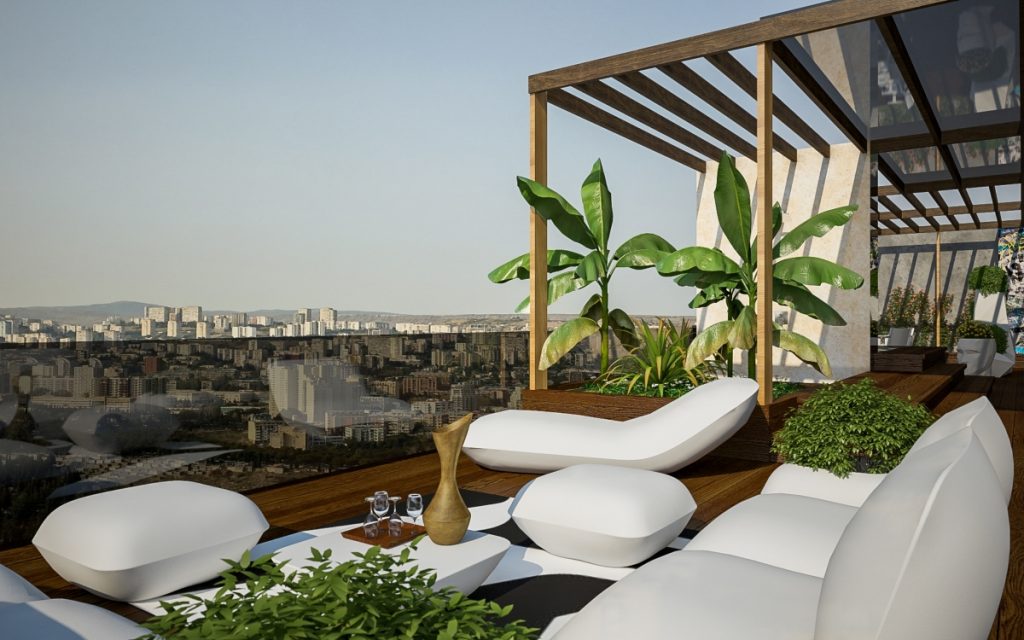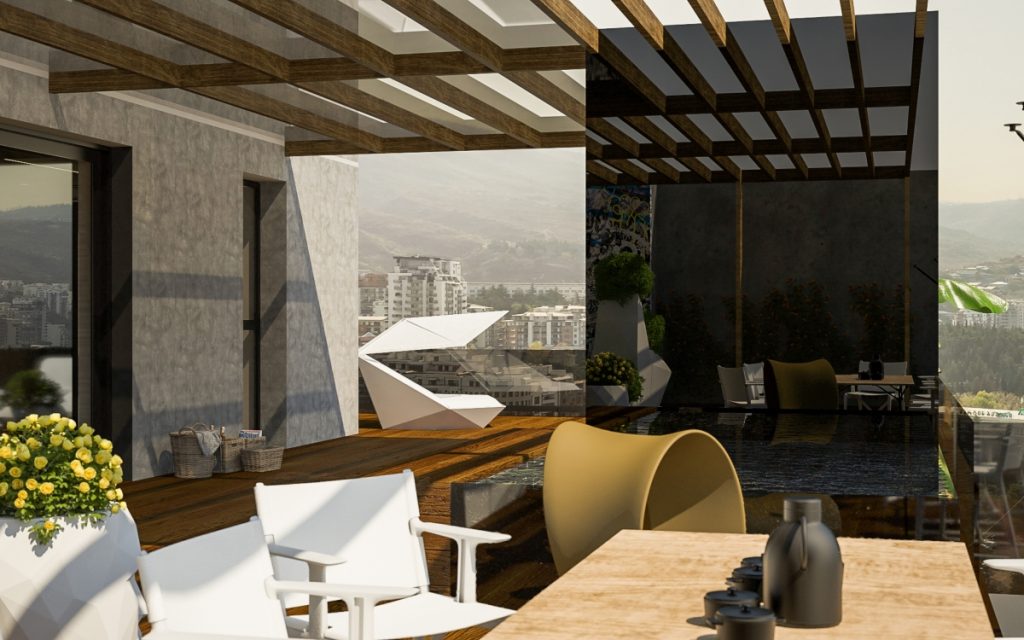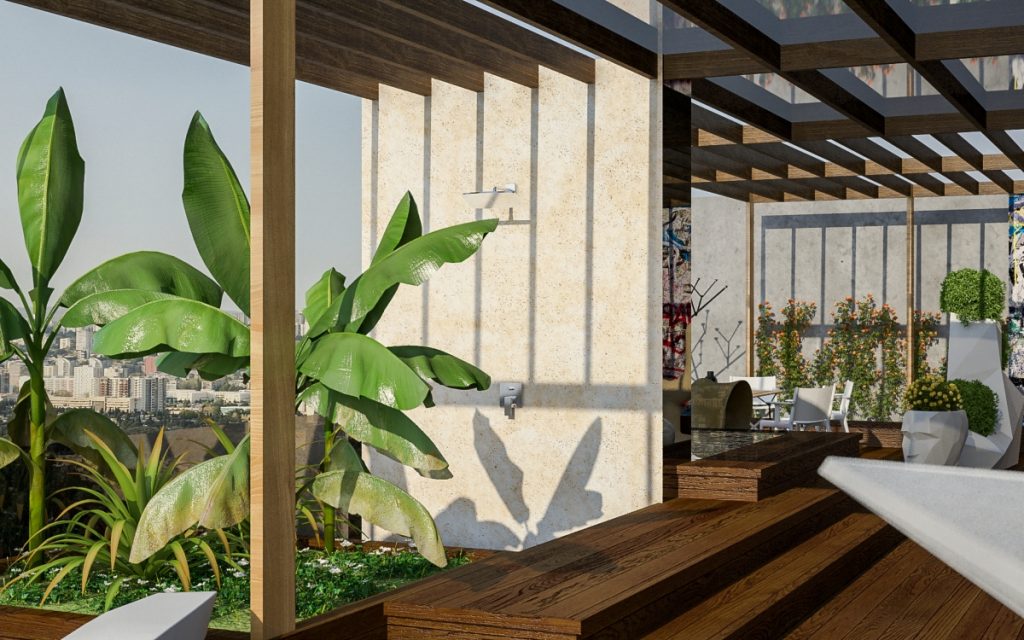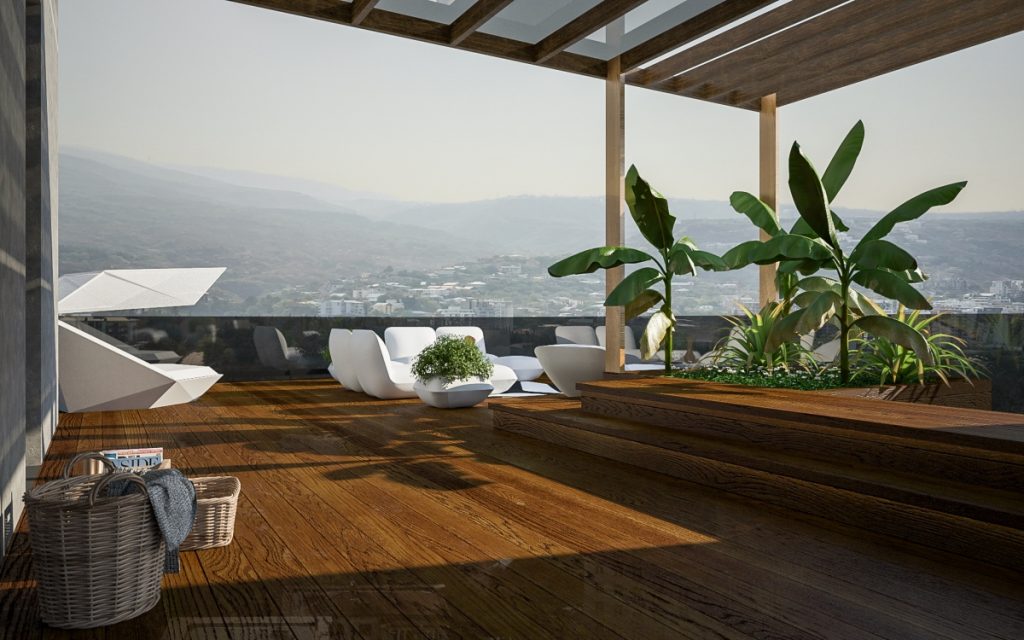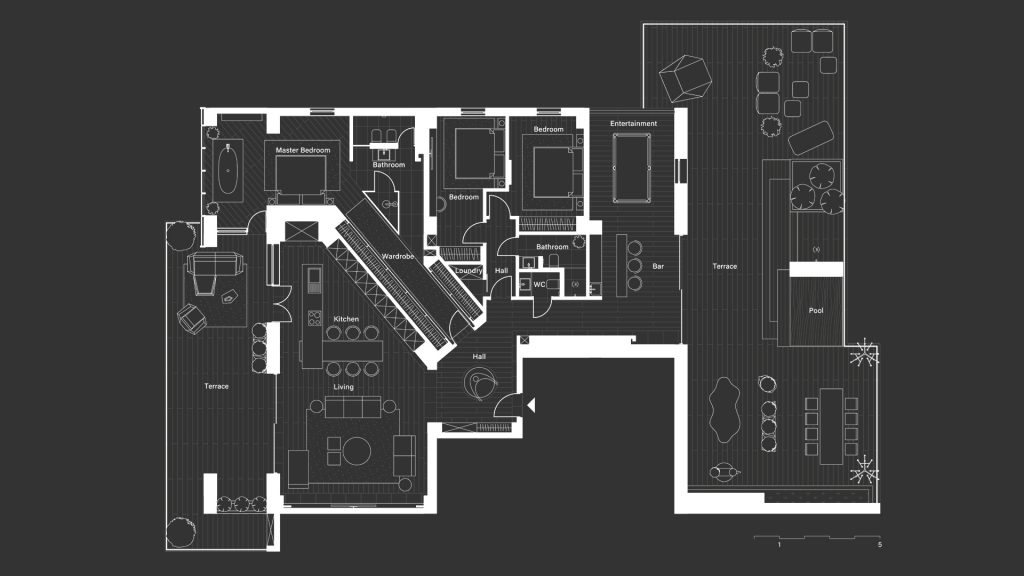 Credits:
Architecture: STIPFOLD
Project Leader: Beka Pkhakadze
Copywriter: Mika Motskobili
Location: Tbilisi / Georgia
Type: Residential interior
Area: 370 sq.m.
Year: 2018
Status: In Progress