Ancient Architecture, Modern Comfort: The Renovation of a Period House in Porto it has been modified: 2023-10-03 di
The renovation of an old house in the center of Porto, Portugal, originally designed by Januário Godinho, a famous Portuguese architect. After remaining unused for years, the building has been transformed into a modern accommodation facility maintaining its original external appearance. The renovation included the creation of guest rooms with private bathrooms and the preservation of original architectural elements, offering guests the charm of the past with contemporary comforts.
In the heart of the historic center of Porto, Portugal, lies a renovation project that transforms an old detached house into a welcoming accommodation facility. This mansion, originally designed by Januário Godinho, a prominent Portuguese architect, had spent nearly a decade in oblivion, with its roof collapsed and floors in disrepair, making it uninhabitable.
The building, almost rectangular in shape, occupies a central position on the site and is spread over four floors, including a basement and an attic. Its slightly elevated position compared to the road in front is reached via a ramp coming from the south-west direction. Along the northern wall stands a single-story building that once housed a garage and laundry.
The renovation radically transformed the structure. On the first floor, a welcoming entrance hall, two guest rooms, a reception, a dining room, a kitchen and a bathroom have been created. On the second floor, there are five guest bedrooms, all with private bathrooms. The staircase then leads to the attic floor. During the renovation process, great importance was given to preserving the original design of the stairwell. The existing stucco ceiling and chandelier have been carefully restored.
The external appearance of the building has been kept as unaltered as possible, respecting the original architecture designed by Godinho. However, inside, significant improvements have been made to ensure current safety and environmental performance. Each room has been equipped with a private bathroom, to offer a comfortable and modern stay to visitors.
This renovation project is an example of how a passion for architectural heritage can be combined with the need to adapt old structures to contemporary needs. The end result is a house that embodies the charm of the past, with a touch of modernity, ready to welcome guests from all over the world in the heart of Porto. The rebirth of this building is a testament to the dedication and commitment to preserving and renewing the city's rich historical heritage.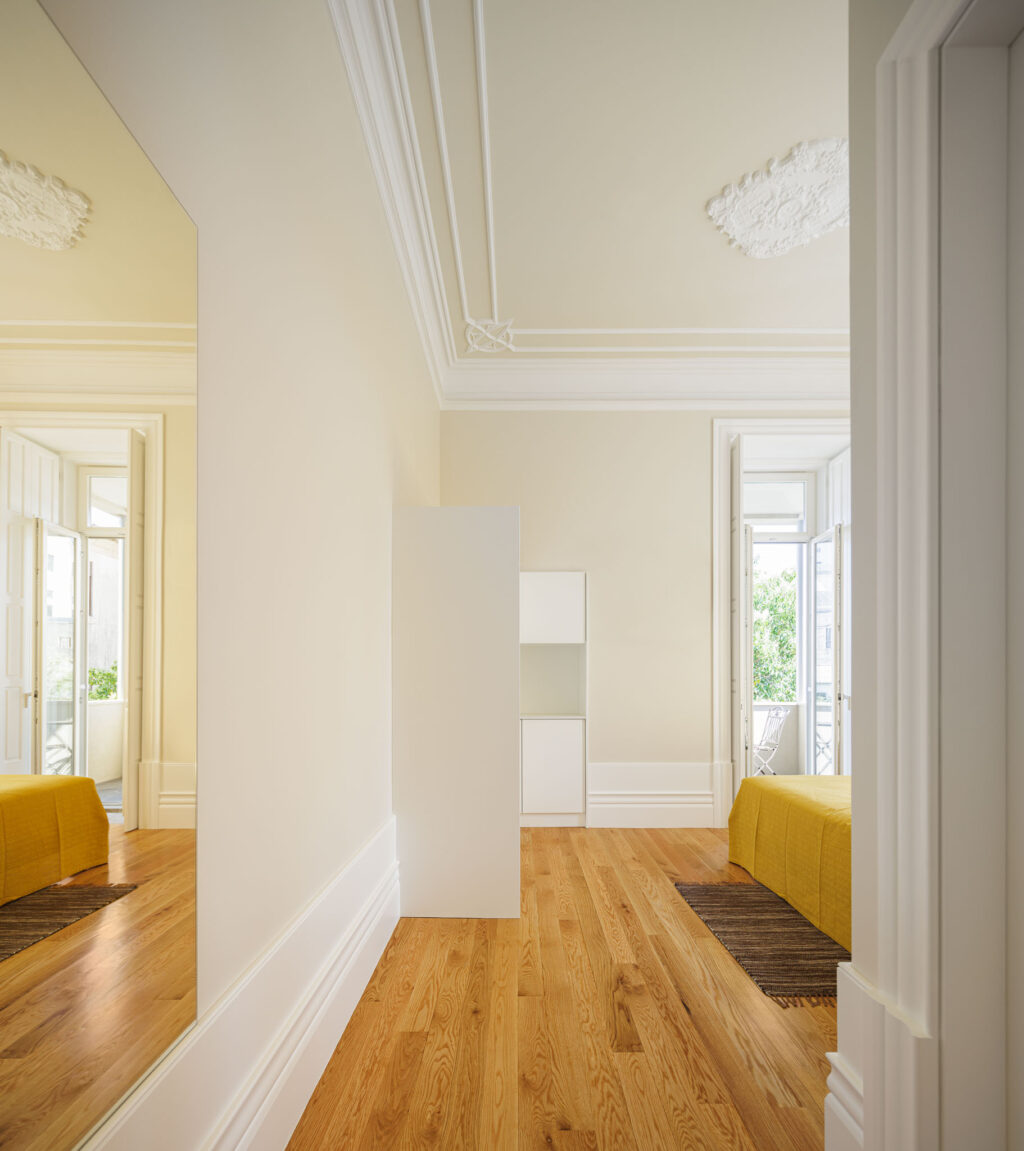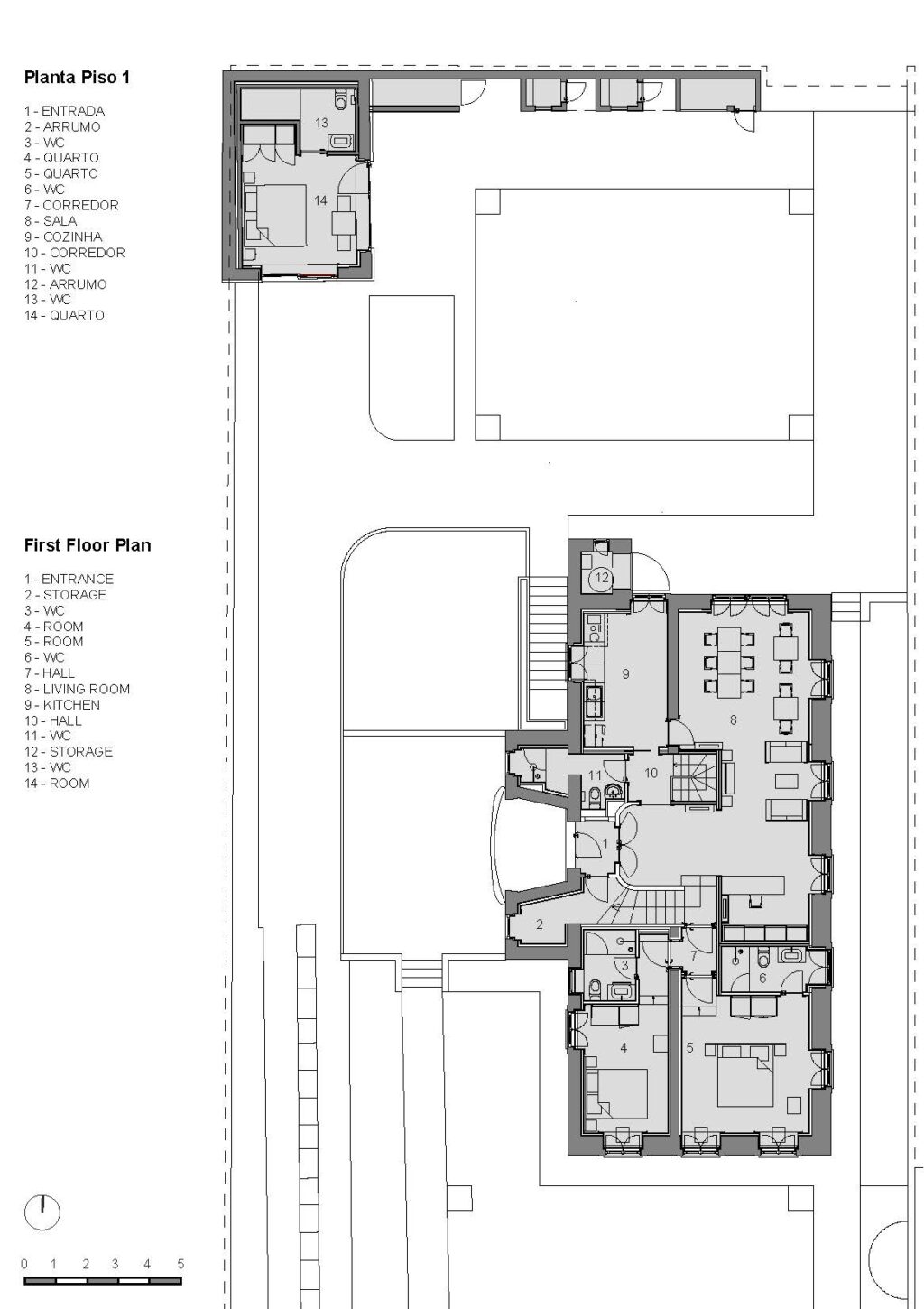 project info
Project name: Kala House
Architecture Office: Ren Ito Arq.
Main Architect: Ren Ito
Website: https://www.ren-ito.com/
E-mail: renitoarq@gmail.com
Facebook: https://www.facebook.com/RenItoArq
Instagram: @ren_ito_arq
Location: Porto, Portugal
Year of conclusion: 2022
total area: 491m2
Hotel Website: https://casakala.com
Hotel Facebook: https://www.facebook.com/CasaKalaPorto/
Hotel Instagram: https://www.instagram.com/casakalaporto/
Builder: Empatobra. LDA
Tax for work: Paulo pinto
Estabilishment Project: Filipa Abreu
Installations and Hydraulic Equipment: Fernanda Valente
Electrical Installations and Equipment, Telecomunications and Active Security: Alexandre F. Martins (JPIC, l.da)
Installations and Mechanical Equipment of AVAC and Ventilation: Diogo Correia
Installations and Gas Equipment: Liliana Lourenço
Acoustic Conditioning: Liliana Lourenço
Thermal Comfort: Diogo Correia
Safety Data Sheet Against Fire: Liliana Lourenço
Architectural photographer: Ivo Tavares Studio
Website: www.ivotavares.net
Facebook: www.facebook.com/ivotavaresstudio
Instagram: www.instagram.com/ivotavaresstudio