apollo architects and associates: knot it has been modified: 2010-12-29 di
Knot apollo architects and associates is a 100 m2 house for a married couple, located in a residential district of Tokyo on a corner of a hilly site. The building benefits from the half-story difference between the front and the rear which establishes a vertical visual continuity.
The exterior, which looks like a partially open drawer, is made of reinforced concrete and glass. A series of translucent veranda panels provide abundant natural light for the living room while still maintaining a level of privacy. Another glass-clad empty space acts as a well of light between the kitchen and dining area.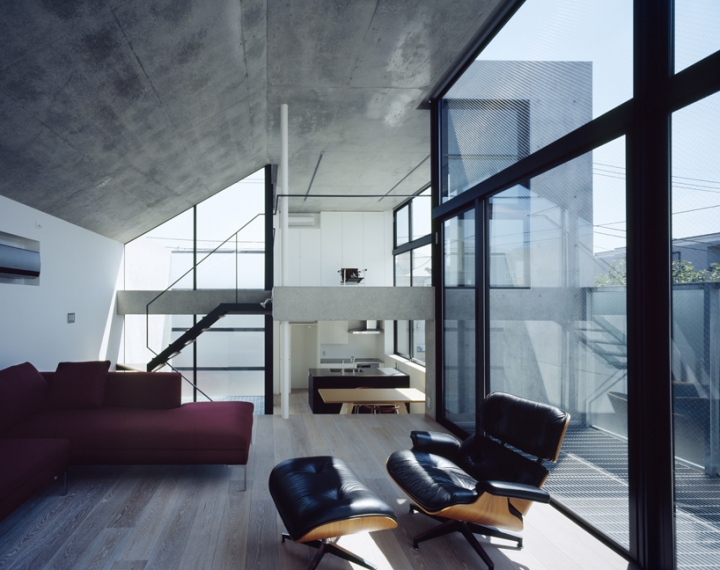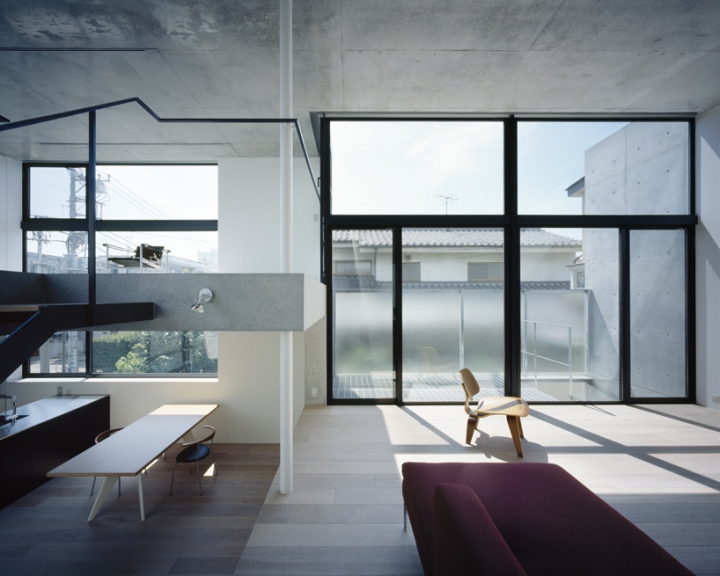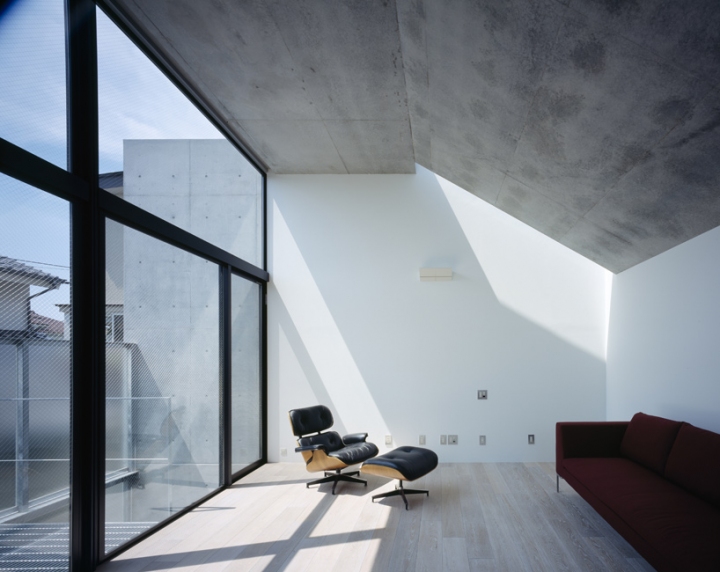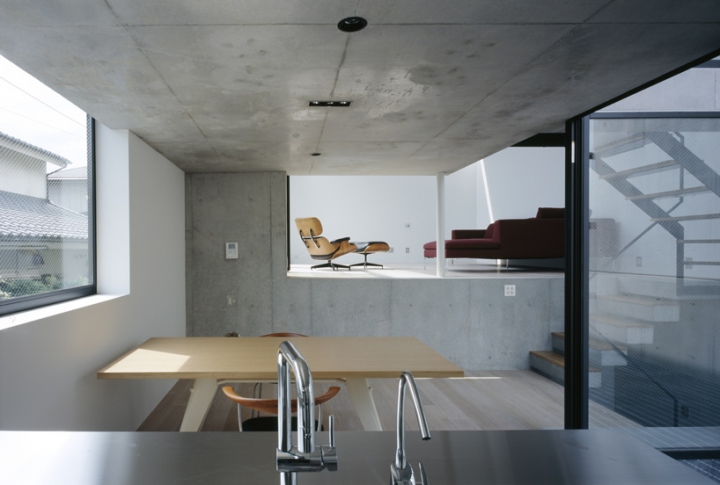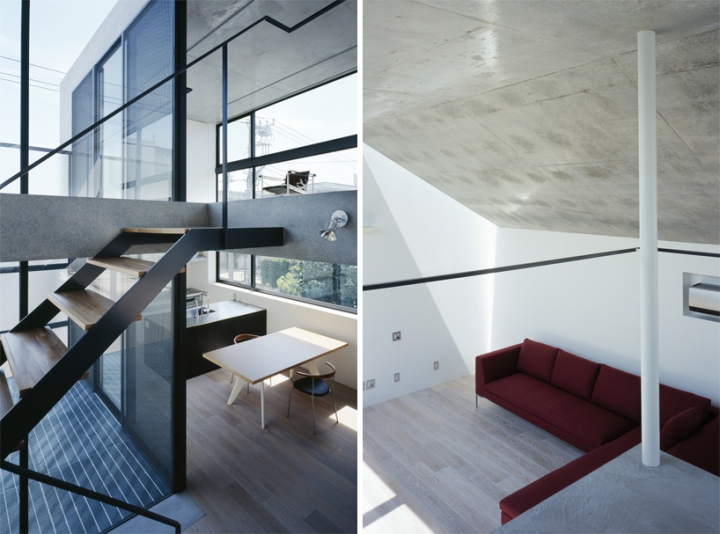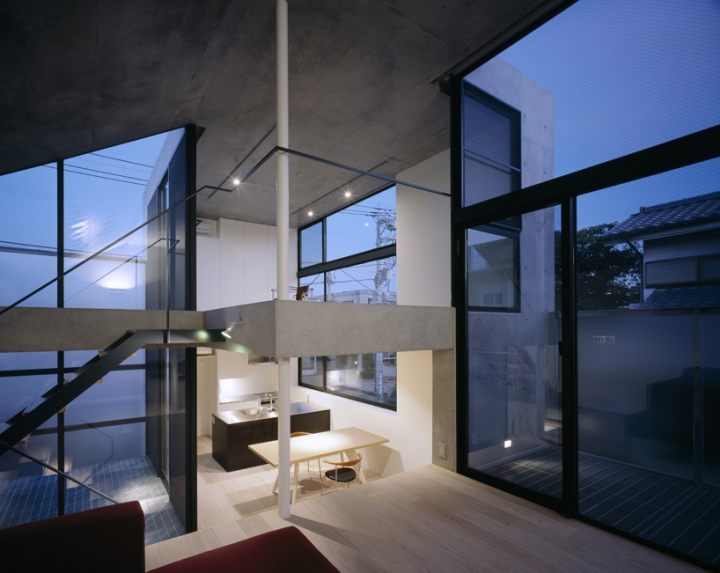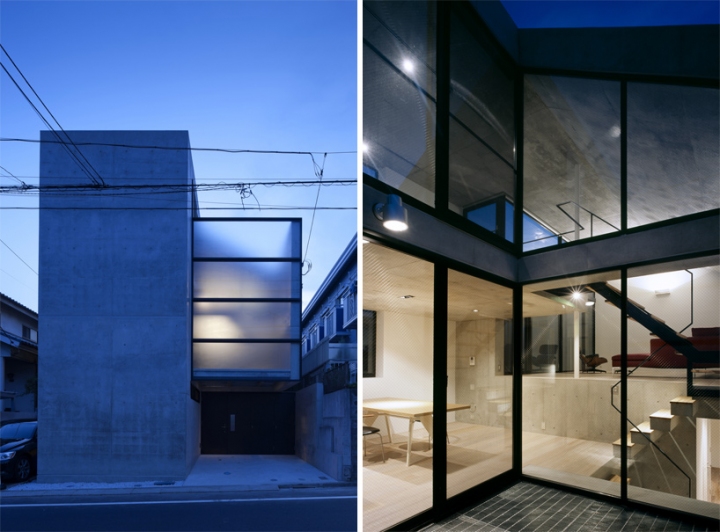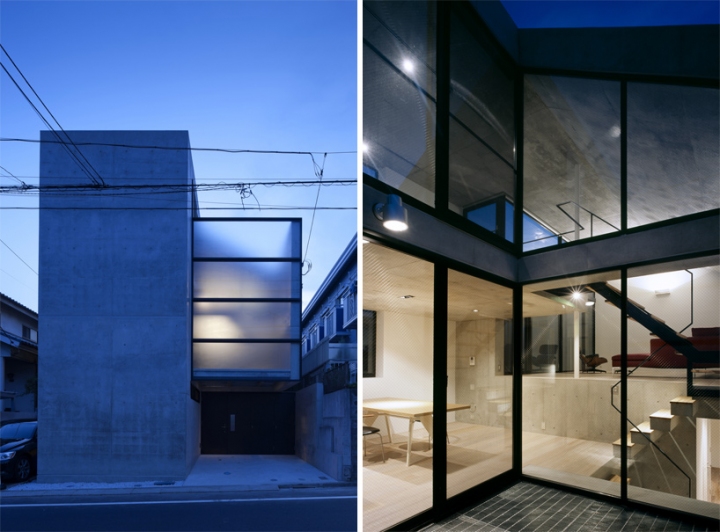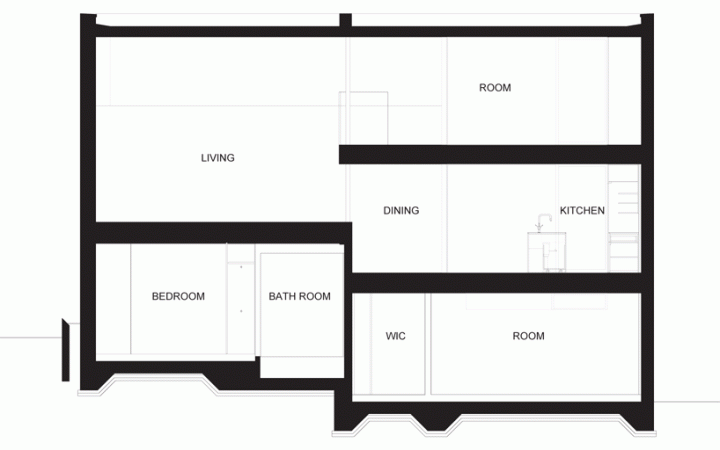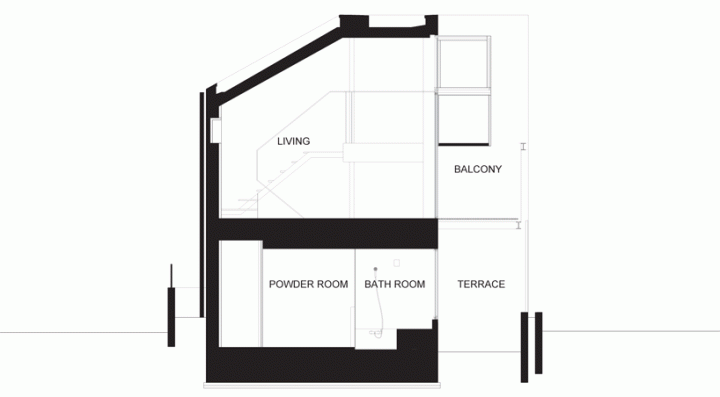 Street: designboom