UA SELECT - the official app of URLAUBSARCHITEKTUR / HOLIDAYARCHITECTURE for iPhone and iPad is out it has been modified: 2022-06-01 di
Since 2007 HOLIDAYARCHITECTURE / URLAUBSARCHITEKTUR presents holiday homes and architecturally extraordinary hotel.
The portal site is considered the number 1 in Europe for those looking for unique structures in terms of architecture and style for their holiday.
As the houses of holidayarchitecture.com / urlaubsarchitektur.de, the new app UA SELECT makes the difference: the navigation system is very dynamic is offering users the freedom to easily discover the fascinating world of HOLIDAYARCHITECTURE. Plunge into the app and rides from one stunning home!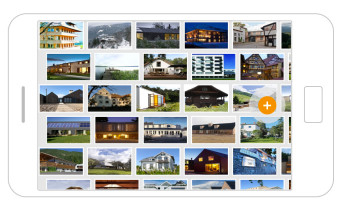 The new app, for now in beta, is free and combines fun with the right amount of information by completing the offer of holidayarchitecture.com perfectly. With UA SELECT go on vacation from the daily routine whenever you want - the way to work, during the lunch break, at home on the couch. In addition, you can create a personal list of your favorite homes and share it with your friends to anticipate your next dream vacation.
Source: www.urlaubsarchitektur.de