Overtreders W, The Roof That Goes Up in Smoke it has been modified: 2010-12-27 di
The roof that goes up in smoke, an external mobile pavilion by Overtreders W. for Allerzielen.nu. Dutch design studio Overtreders W designed an outdoor mobile pavilion. The pavilion, a meeting place for sharing food and stories, was called "Het opgaat dat dak a torre" (the roof that goes up in smoke). It consists of two large picnic tables, a movable roof that provides shelter for the tables and a wood stove.
The roof is an inflatable structure and keeps its shape thanks to the hot air blown from the stove. The wood stove heats the air and is also the center piece of the pavilion, to be used to make hot chocolate, roast chestnuts, pumpkin soup or baked potatoes. Up to 40 people can sit in the pavilion. It was installed in three different locations in southern Holland: in a cemetery in Roosendaal, in a mental health institution in Biezenmortel and in a cemetery in Breda.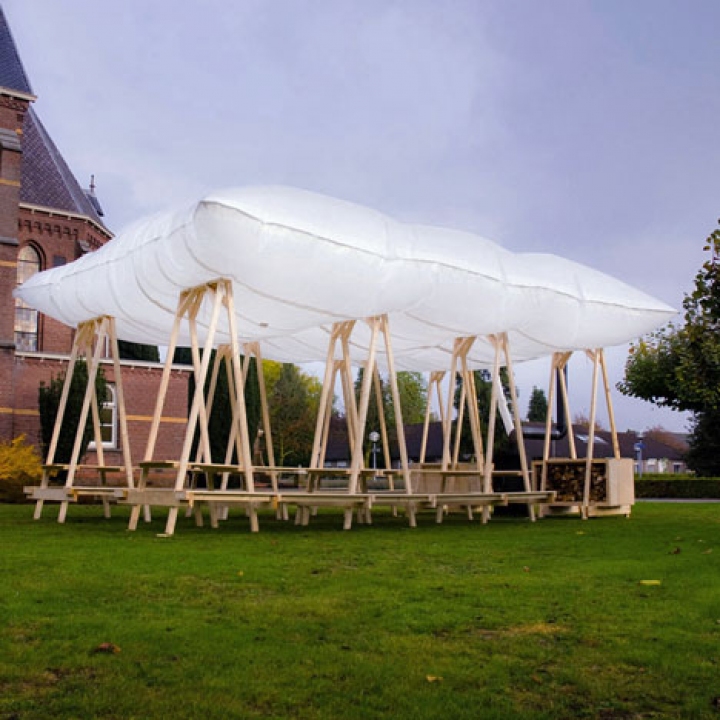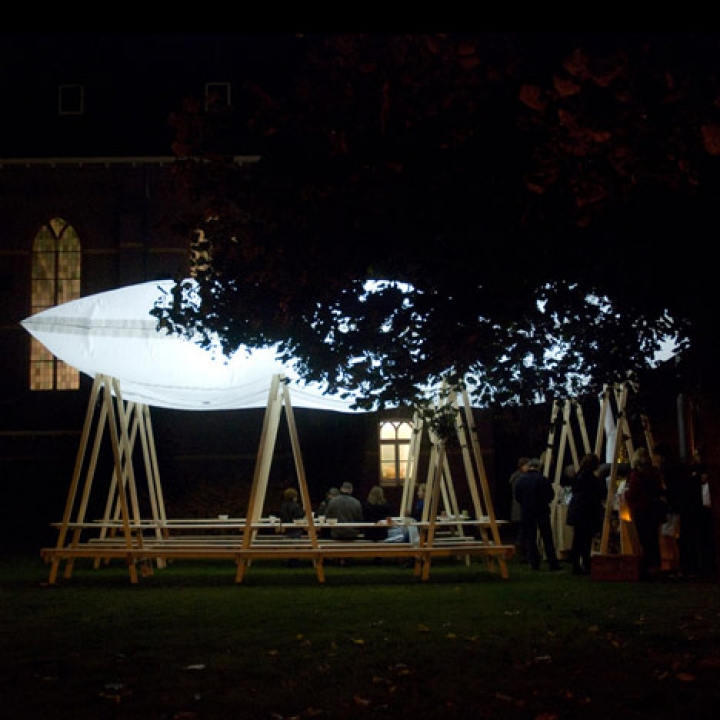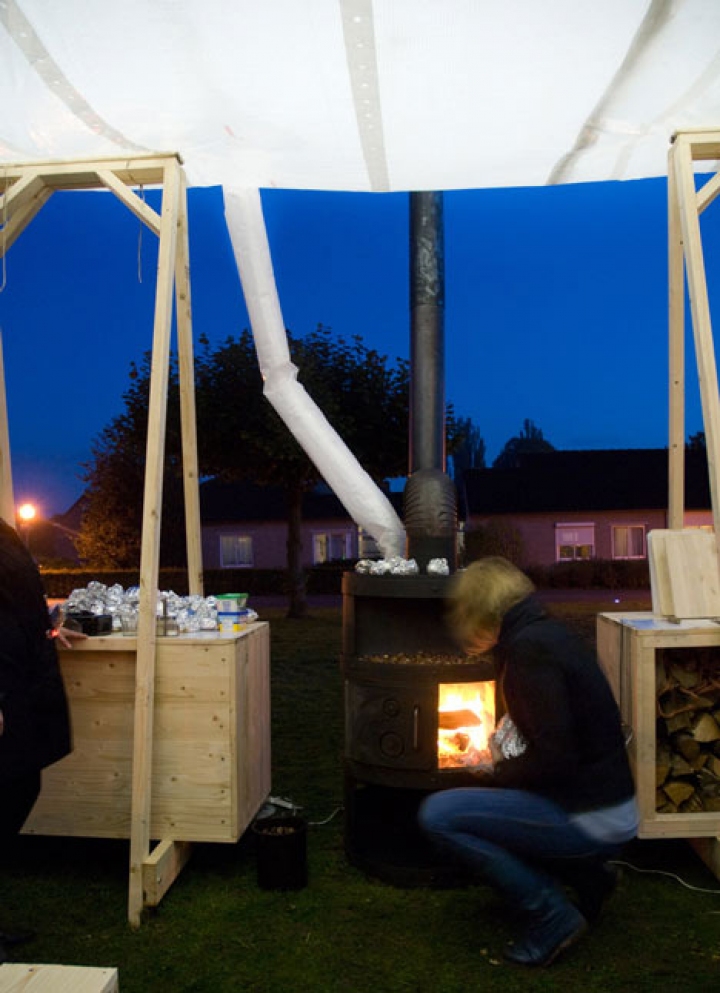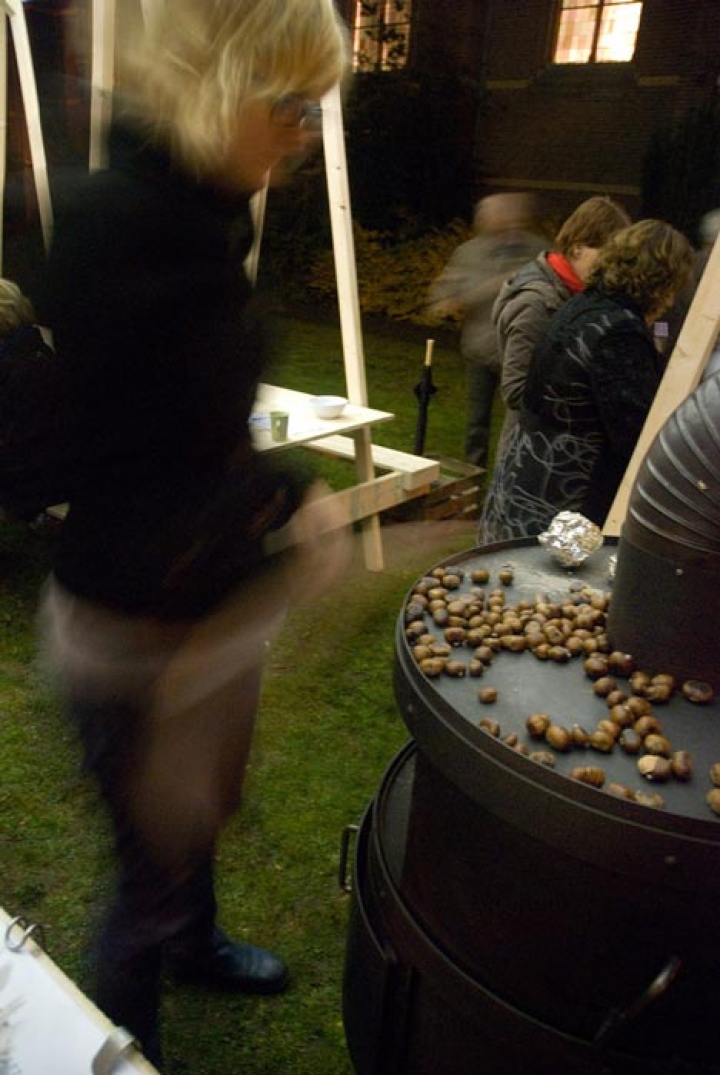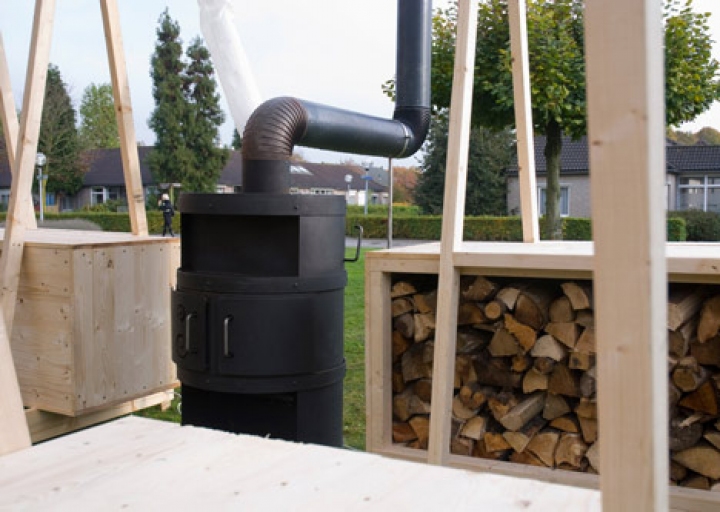 Street: dezeen