Luciano Galimberti for Artis. "Emotions to touch" at the Castello Sforzesco it has been modified: 2022-06-01 di
On Wednesday 8 June, on the occasion of the Fuorisalone, the new collection characterized by design levers will be presented.
From the authoritative creativity of the president of the Association for Industrial Design - ADI Luciano Galimberti, with the bgpiù design studio, and from the productive flexibility of Artis, a new program is born aimed at emphasizing the evocative and personal aspect of a purely functional object such as the faucet. A device with a strong technical component, the result of industrial and standardized processes, the mixer, in the context of the contemporary bathroom intended as a key place in the home dedicated to well-being, needs to establish an unprecedented relationship between an emotional approach and the daily, repeated, ordinary gesture relationship with the tap.
From these considerations comes the collection "Emotions to touch", which makes it possible to go beyond the formal expression of the tap, enhancing it in its privileged relationship with the user through 4 proposals for levers with a strongly poetic character, inspired by forms of nature or technology, declinable in the multiple finishes provided by Artis.
"Lightly", "Precisely", "Sensually", "Infinitely": the four proposed series are designed to evoke with their peculiar lines different values ​​that identify the emotional connection with the tap. The collection that marks the new partnership between Galimberti and Artis thus reflects the best tradition of Made in Italy design, characterized by a solid and in-depth technical project, always combined with a strong narrative vocation around the relationship between object and an increasingly aware. The presentation of "Emotions to touch" will be held on Wednesday 8 June at 17 pm, during the Milan Design Week 2022, within the DDN Hub event, in the splendid setting of the Castello Sforzesco in Milan in the Piazzale del Cannone, with the intervention by the designer Luciano Galimberti and by the commercial director of Artis Fabio Brignone.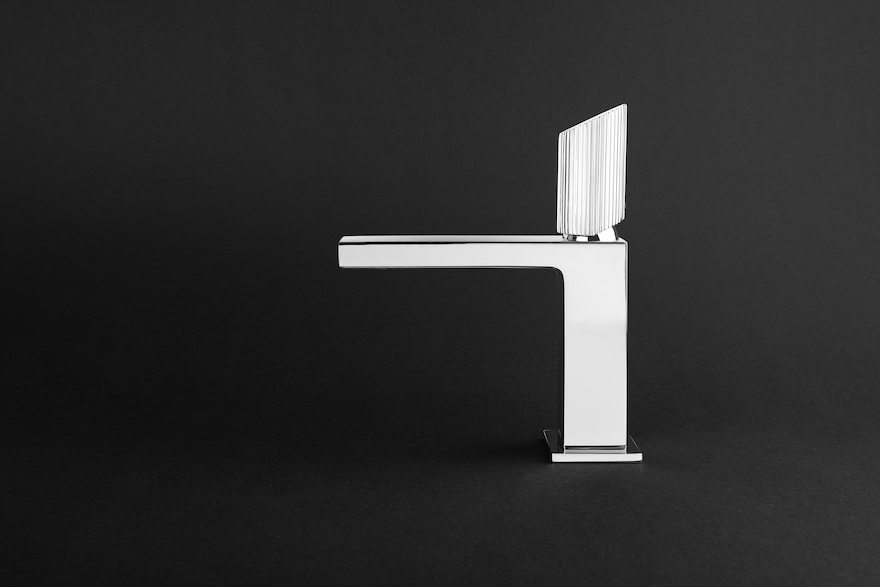 artisitaly.com