ROUNDEL, a sculptural presence dining table designed by Claesson Koivisto Rune. it has been modified: 2019-01-05 di
Baleri Italia presented, on the occasion of the Milan Design Week 2018, new products with a strong and contemporary personality, the result of the first phase of relaunching the brand under the art direction of Aldo Parisotto by P + F Architetti. Faithful to the company's DNA and to the subtle irony that has always characterized its products, the innovations stand out for their contemporary aesthetics, functionality, versatility, as well as the strong quality of materials and manufacture.
The creation of the new collection has been called to collaborate with international designers and young designers, whose works are joined by a great rigor that marries a refined irony. With the coordination of Aldo Parisotto, in the context of a vision aimed at reaffirming the brand on the contemporary scene, each of the designers has interpreted, with his single approach and personality, the identity of the historic brand.
The new projects also include ROUNDEL, a sculptural presence dining table designed by Claesson Koivisto Rune.
Roundel is a table that celebrates the figure of the multi-level circle, starting from the shape of the top, up to the subdivision of the same into three different discs that can be made of different materials and / or colors that suggest many areas of use. From the strong sculptural quality, almost made by a potter, Roundel allows to create strongly democratic configurations / layouts: the round tables do not presuppose any hierarchy and allow the best possible visual contact between all the people sitting around.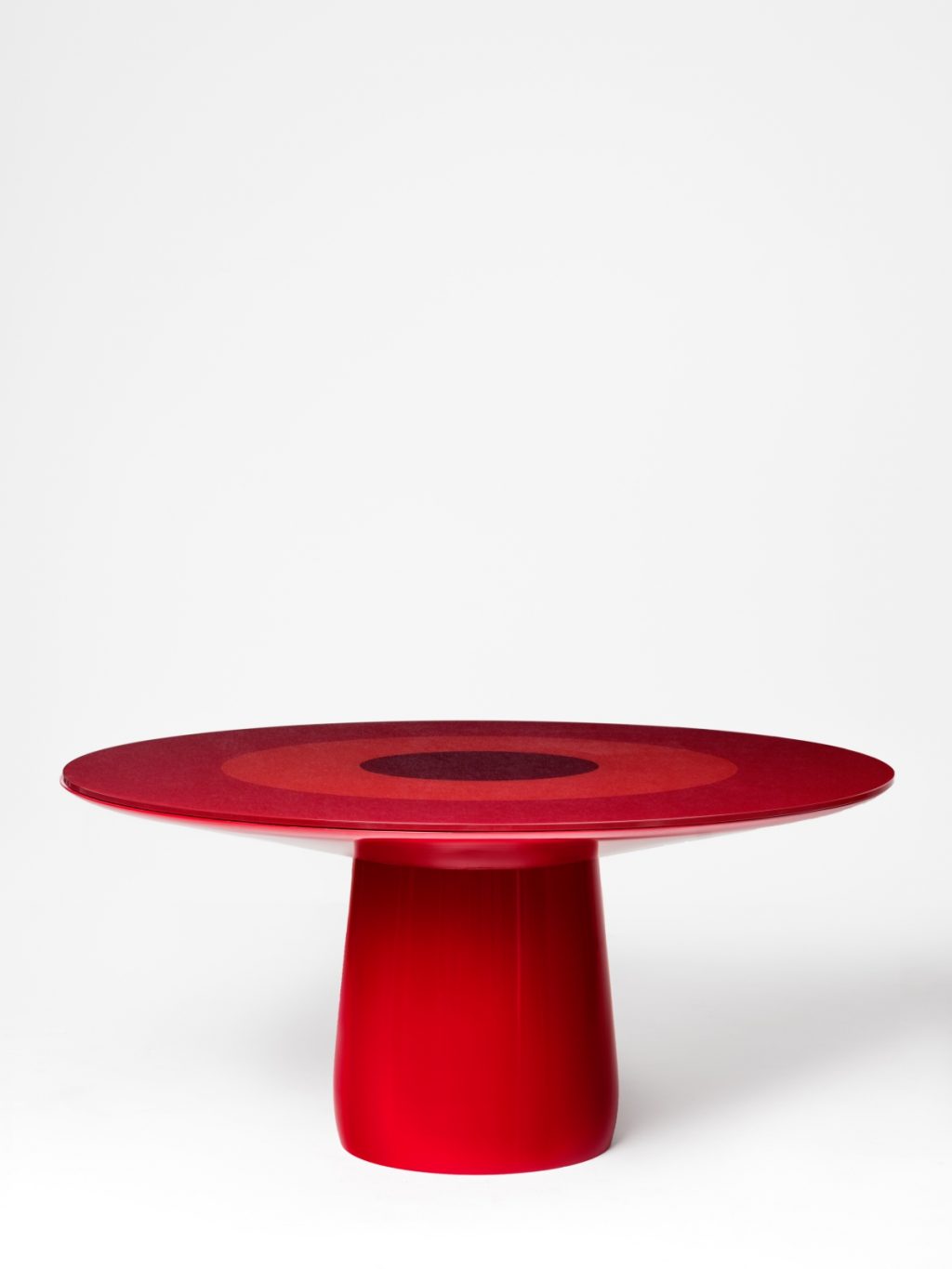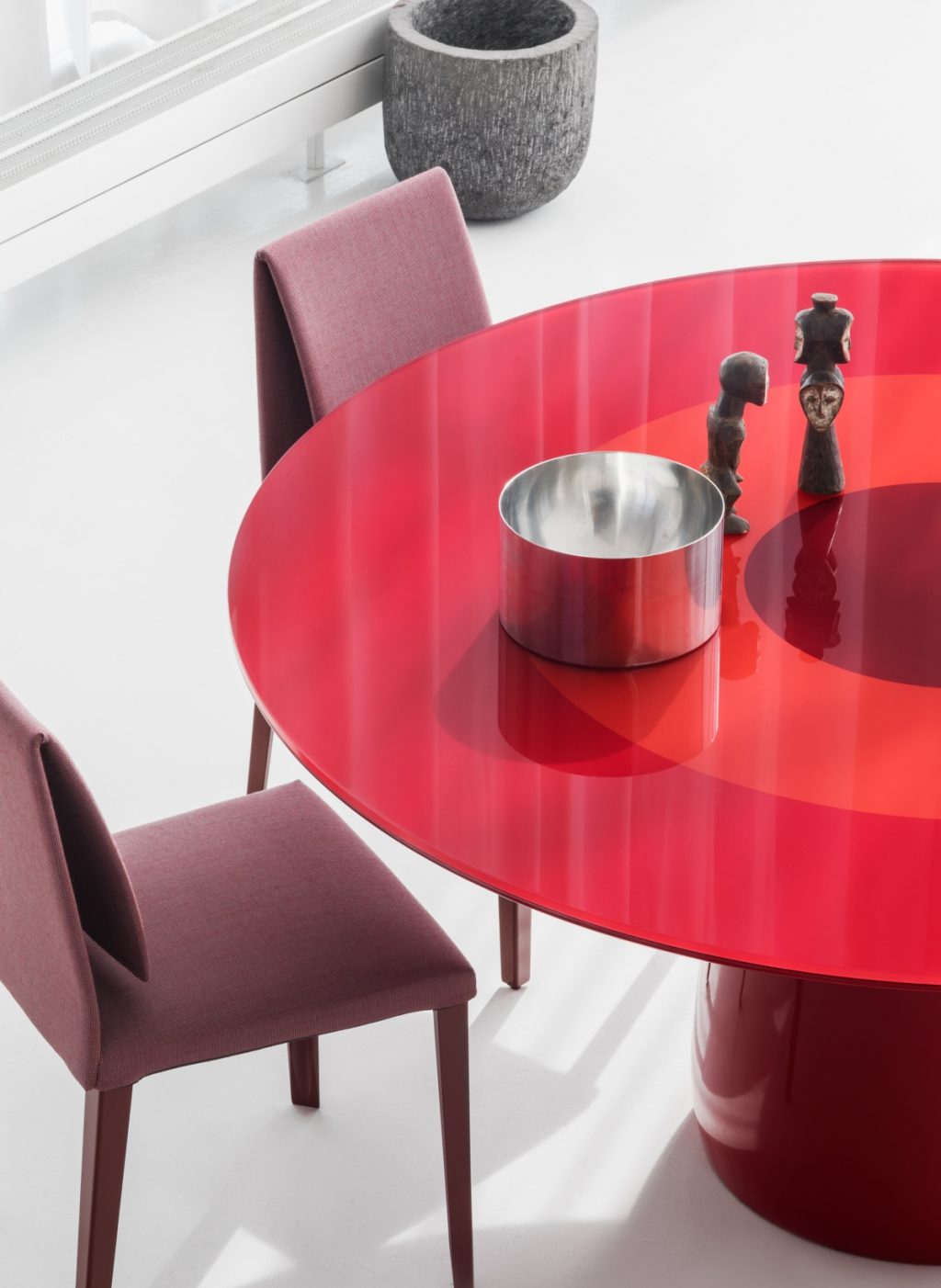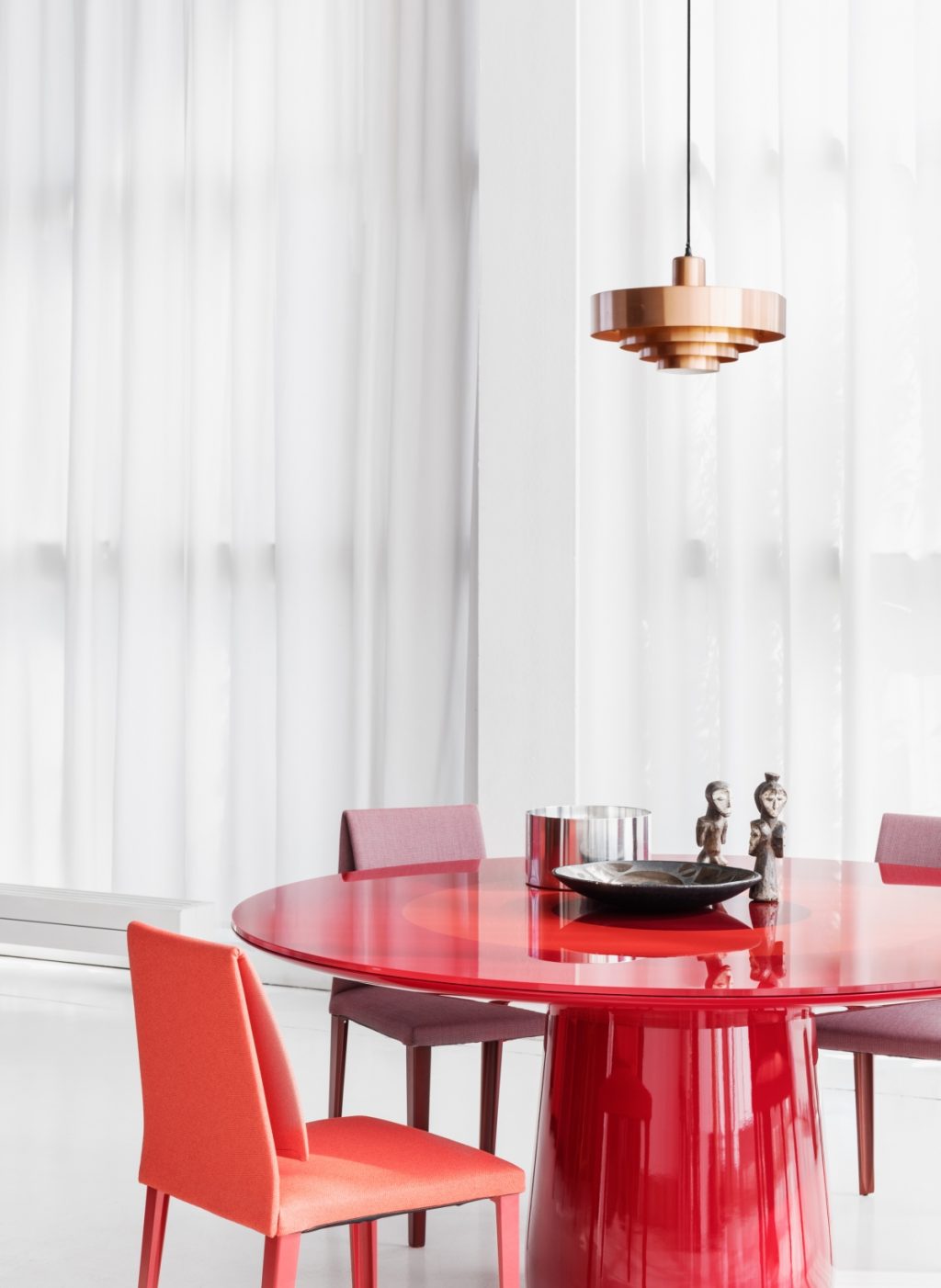 Technical Information
Design: Claesson Koivisto Rune
Structure: base in rigid polyurethane realized in the glossy lacquered Red and semi-gloss Black finishes.
dimensions: top diameter 160cm h 74cm
12 mm top made of extra light tempered painted glass, in 3 red colors.
Top from 25mm made of 3 concentric circles veneered oak wood veneered black semigloss, polished black maquina marble and extra clear black painted glass.