Bang & Olufsen / full integration with Spotify for Beosound 5 it has been modified: ‭2013-05-17 di
Bang & Olufsen announces thefull integration of Spotify into the BeoSound 5 music system. The integration also adds another feature to BeoSound 5, expanding its digital music range with Spotify's stunning music catalog as well as digitized tracks and 14.000 web radio stations. The integration is added to all new BeoSound 5 units; In keeping with Bang & Olufsen's dedication to ongoing customer service, existing BeoSound 5 owners can easily add Spotify with a free software update available online. You can try your favorite Spotify playlist right away, with BeoSound 5 and your choice of Bang & Olufsen speakers, at any Bang & Olufsen store where Spotify is available.
"The owners of Bang & Olufsen systems told us they wanted Spotify and we listened to them"said Theis Moerk, category manager at Bang & Olufsen. "More and more consumers are choosing streaming for their music and, in many markets, streaming music outstrips CDs. Due to the low bit rates, streaming had held back many music fans. Now, with Spotify fully integrated into BeoSound 5, Bang & Olufsen owners have access to over 20 million songs in the best streaming quality. The partnership with Spotify is an important step in keeping Bang & Olufsen owners updated on the growing availability of musical entertainment and we look forward to collaborating with Spotify again in the future ".
"We are excited to start streaming with Bang & Olufsen"Said Riad Hawa, global hardware partnership manager of Spotify."Bang & Olufsen can boast very high quality standards both for acoustic performance and for the quality of design. The combination of BeoSound 5 and Spotify will offer a musical experience out of the ordinary bringing millions of songs in high fidelity directly into your living room ".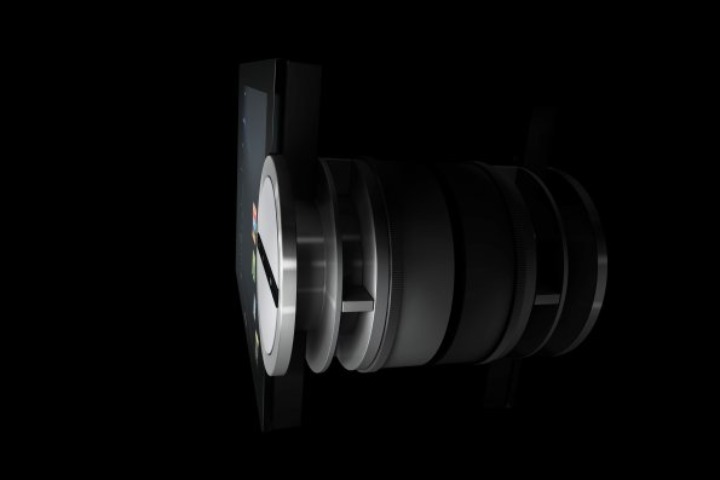 BeoSound 5 allows you to have all the music from one intuitive interface, regardless of where it was stored. By connecting to a variety of sources - including NAS, Airplay, DLNA, A2DP Bluetooth and now Spotify - BeoSound 5's LCDs and scroll wheel make music entertainment even easier. Spotify supports WMA and FLAC lossless playback as well as mp3 music and has an on-board storage capacity of 175.000 songs, or 10.000 of your favorite CDs.
The unique MOTS function analyzes the song you are listening to - checking the audio, rhythmic and dynamic aspects - to automatically create a playlist from stored music and take you to places in your music collection that may have been unexplored for too long .
BeoSound 5 is available at retail Bang & Olufsen worldwide at the recommended price of 3.300 Euros (including BeoMaster 5). Use of the Spotify function on BeoSound 5 requires a Spotify Premium subscription. Spotify is available on select markets worldwide from April 3rd.