Bench Clothes, designed by Michela and Paolo Baldessari for Riva 1920 it has been modified: 2015-02-18 di
The MOLLETTA bench, playing with the typical out-of-scale pop art, gives cedar wood a hyper-natural interpretation of the material.
In this way, the object appropriates a double life: the first is that of a large seat designed for interiors and outdoors; the second is that of a powerful sculptural element, capable of defining the identity of the surrounding space. However, the enlarged clothespin is also a tribute to the simple and anonymous design that has always silently shared our daily domestic life.
The strength of this aesthetic MOLLETTA owes much to the wise solid wood processing that Riva 1920 has in its tradition. In particular in this session, the processing of the oblique cuts enhances the veins and shades of the natural cedar, almost creating a virtual texture that completely covers the object.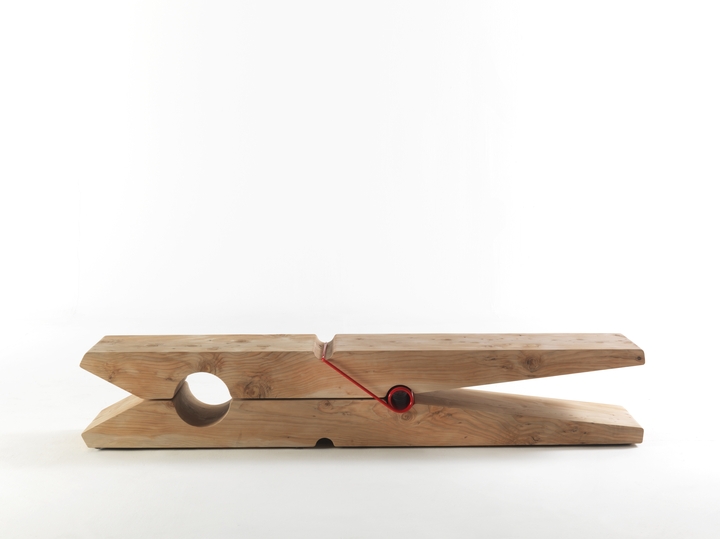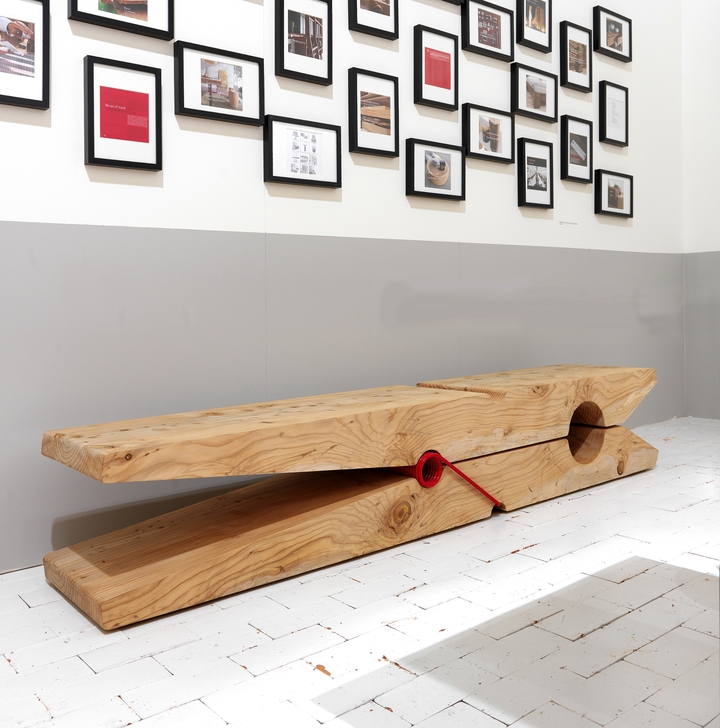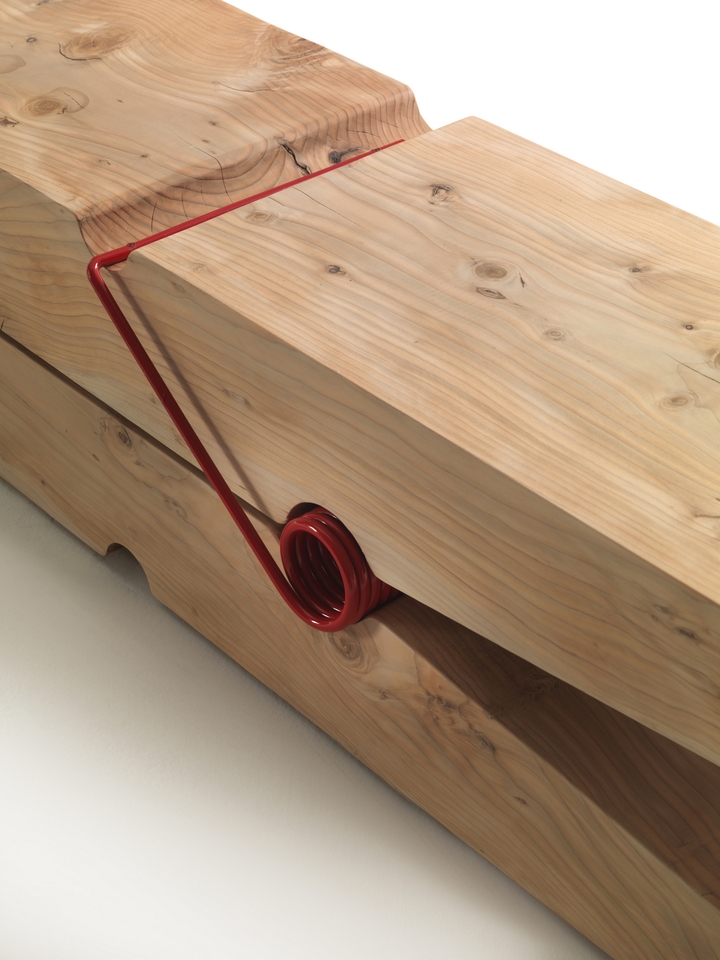 design: Baldessari and Baldessari
company: RIVA 1920
material: natural cedar
dimensions: 240cm x 45cm xh 42cm; 190cm x 42cm xh 45cm; 140cm x 39cm xh 40cm