"Ceramic" the line of ceramics from the collection of Peter Gaeta it has been modified: 2022-06-02 di
Ben 17 different subjects "Ceramic"A prestigious line ceramics collection designed by the Architect and Designer Pietro Gaeta who are part of the DAVID SELECTION.
Furnishings elegant, sophisticated, never predictable, characterized by great attention to detail.
The collection is very rich and includes various subjects: Strip, Pliss, Essedra, Juice, XL Class, Class M, Class S, Cin, Cheers, Ele, Chears, Church, 3cy, Candy, Salomon, Primat and Bolster.
Vases, candlesticks, plates, decorative elements and a cute little elephant, all in the one proposed variant white color, to meet the criteria of aesthetics and versatility, thanks to their refinement, further emphasized by the color, are suitable to fit easily in any context. The single color is not in fact a symbol of banality indeed, all objects are meticulously finished with special processing in relief on the surface.
These pieces thanks to the whiteness of white ceramic, neutral par excellence, are completely integrated with the other furniture solutions that are part of the same DAVID SELECTION: lamps (coll. Cage Lamp), mirrors (coll. Carat) , the stainless steel panels (coll. Metal Panel), graphics resin (coll. Resin Art Panel), tables (coll. Skins) and finally with the collection of wallpaper and murals "on demand".
The subjects of the "Ceramic" collection are available with a white enamel or white biscuit finish (the classic enamel is said to be applied to the biscuit, that is to the object already cooked).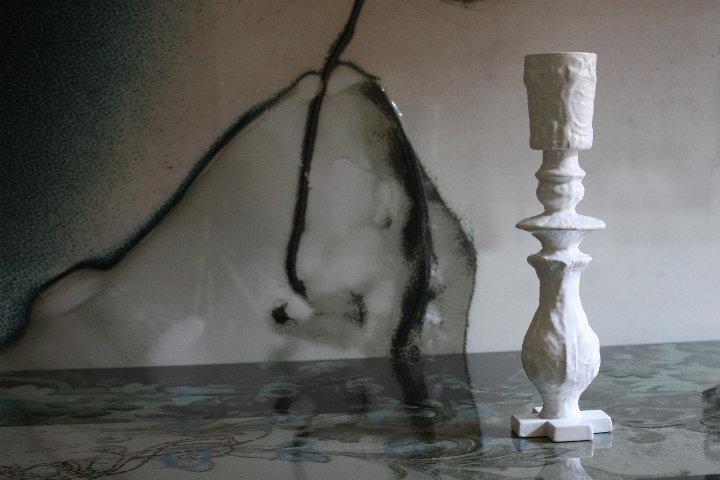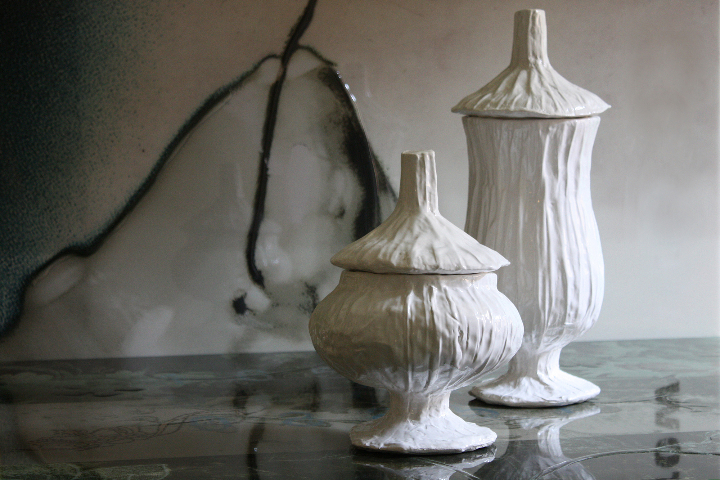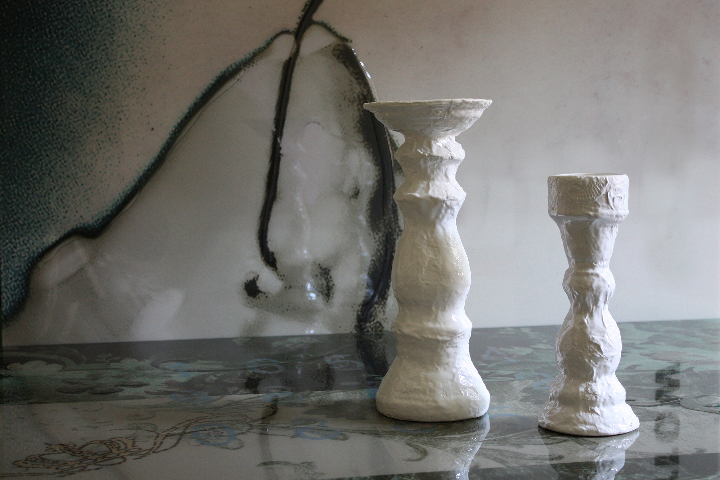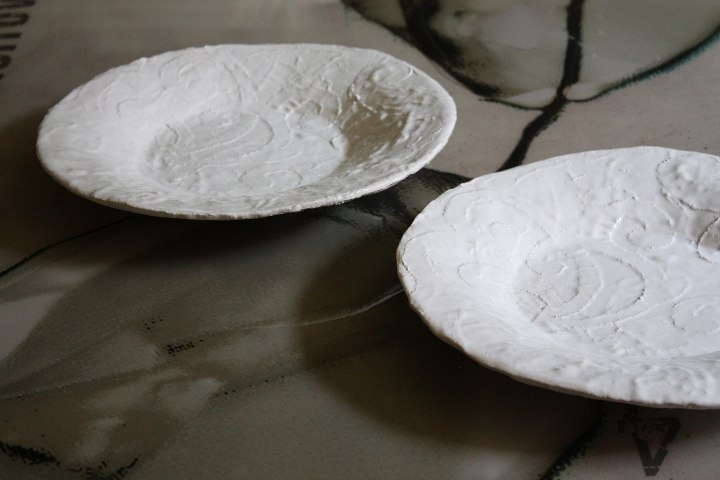 More information here