Preview Salone del Mobile Milan 2011: LORENZ * KAZ for Colé Secreto chair / mirror + Secreto Coffee Table it has been modified: 2023-10-10 di
LORENZ * KAZ tell us about their plans for the new brand products Colé
SECRET TABLE
"It was born from the idea of ​​transforming the traditional coffee table book, usually covered with volumes, into a 'coffee table book table', where there is really space for both books and a cup!".
Has solid wood frame bent, the lower level of solid wood strips dug a lathe or Carrara marble calacatta dug, and top in lacquered wood.
Dimensions: ø 45 high floor, low floor ø 60, P. H. 51 187 cm.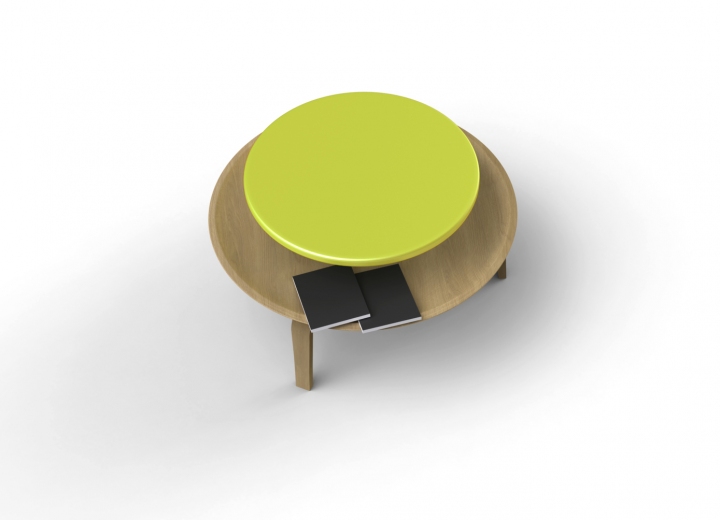 SECRET CHAIR / MIRROR
"The coat hanger is the first piece of furniture you come across upon entering a house. We therefore decided to make it a strong piece of character ". This is how Catharina Lorenz and Steffen Kaz explain their ironic project. A real hybrid between an upholstered seat, with stylish legs, a minimal mirror, which is perceived as a backrest, and a coat hanger. The wooden structure in the upper part has a 45 ° cut joint to enhance the craftsmanship. In natural oak, it can have an open-pore matt finish or matt lacquer in black and white (or customized on request). The padded seat upholstery is available in different variants of Divina Kvadrat plain or patterned fabrics. "
Dimensions: L. 40, P. H. 51 187 cm.