Treemme fittings, design and technology at the International Salon of bathroom 2012 it has been modified: 2012-04-10 di
A harmonious balance of design and technology, are the contents of the many advances that TREEMME TAPS will present at the International Salon of bathroom 2012.
PHILO Line - PHICUBO Design
The ultramodern design tapered shape, combined with technological innovation and energy saving are the concepts from which the series PHILO, born from the desire to reduce water consumption by distributing jets with reduced flow on a larger surface.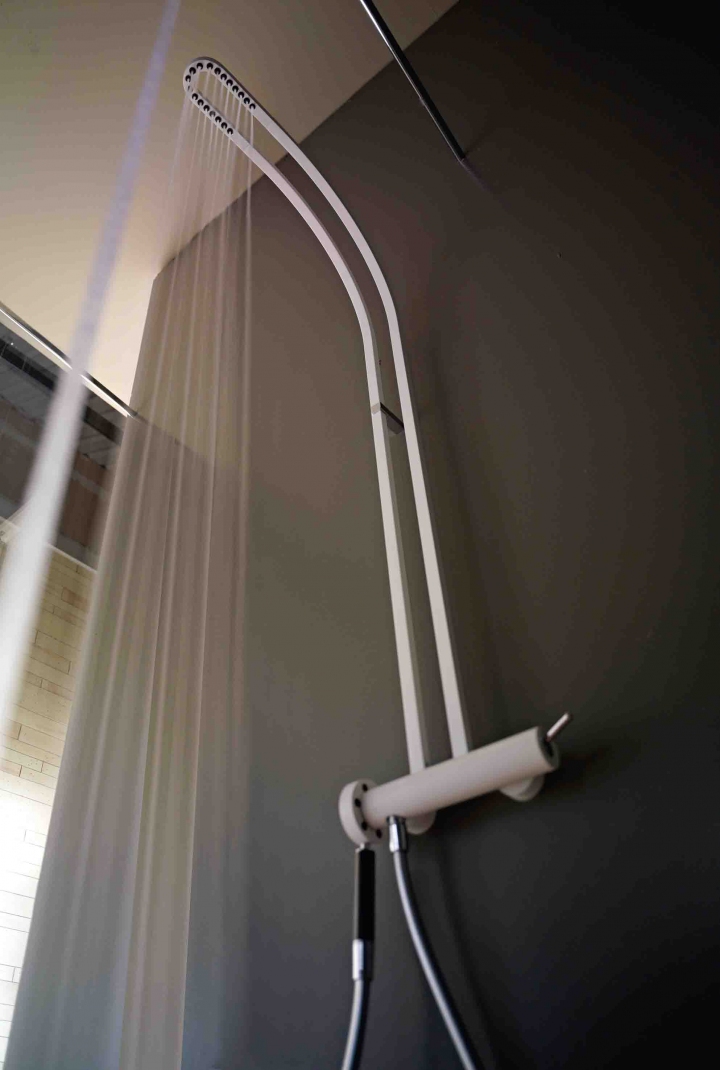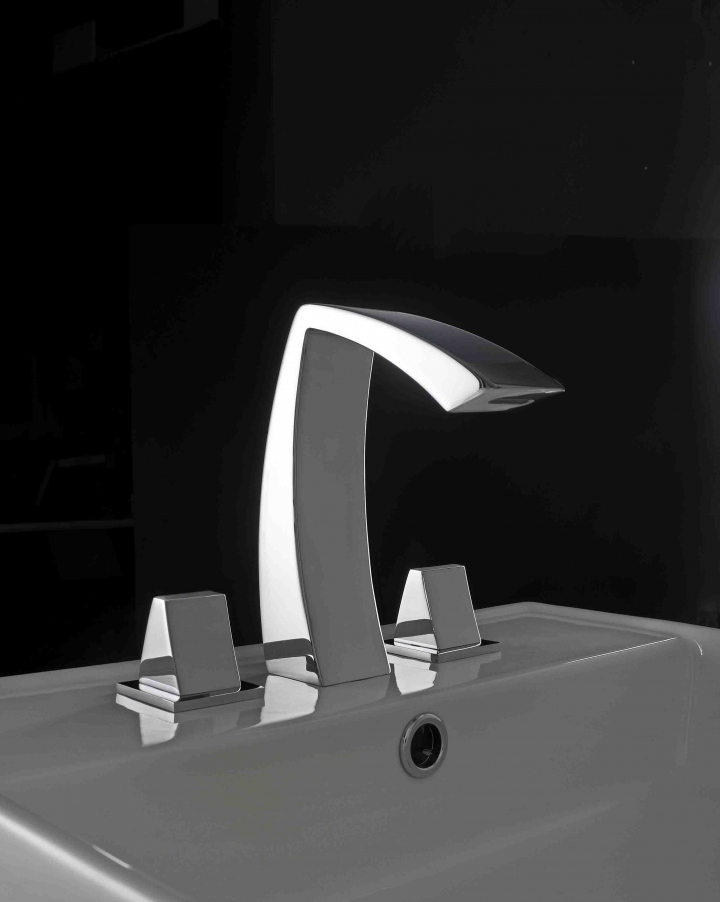 ARCHE 'Line - Design Danilo Fedeli
The study incessant cutting edge solutions, experimenting with unusual shapes and the use of newly developed materials have given life to the series ARCHE ', made Etnite. The innovative completely natural compound derived from volcanic lava of Etna, possesses unique characteristics: non-slip, draining, natural, from the unmistakable touch, antibacterial and shock resistant.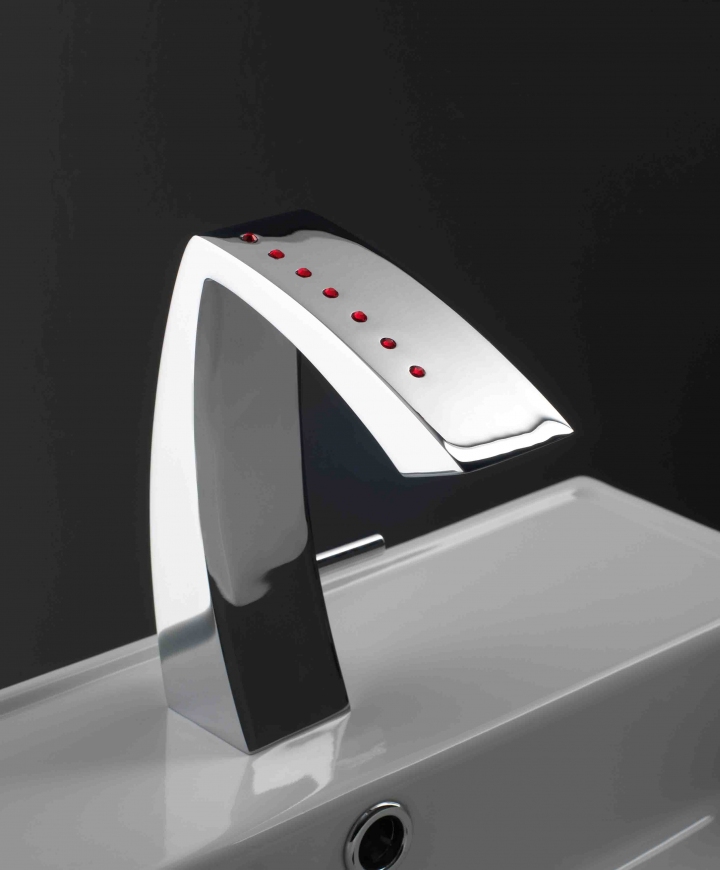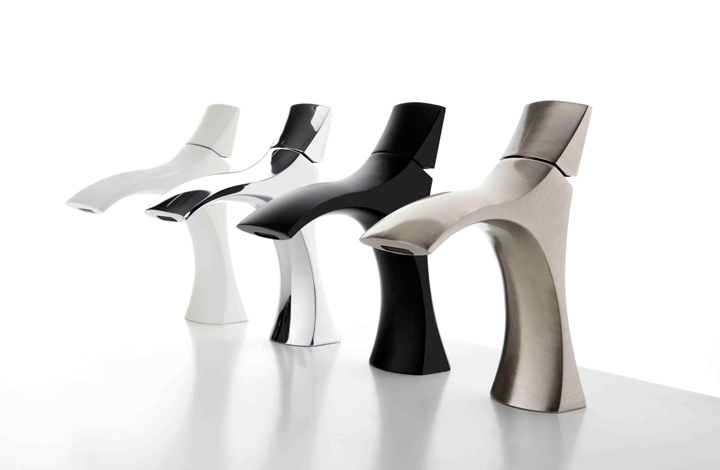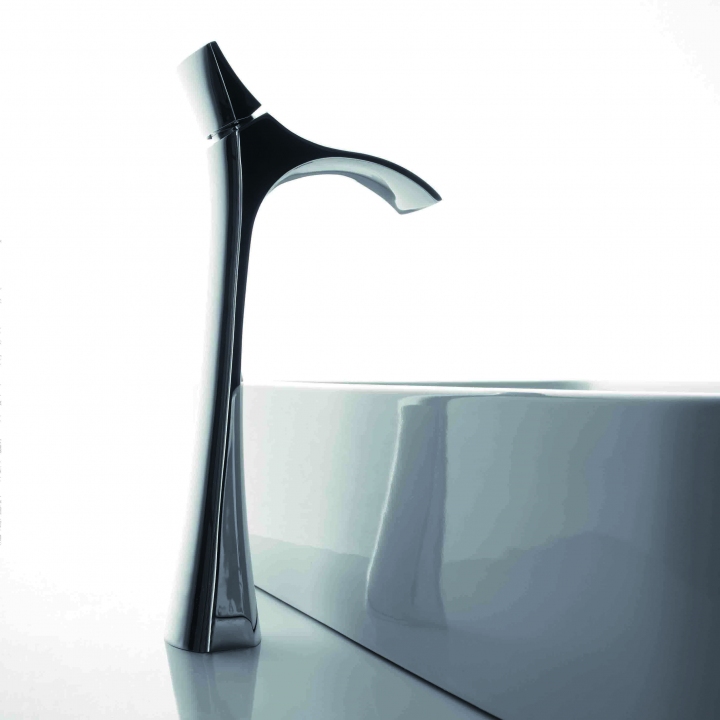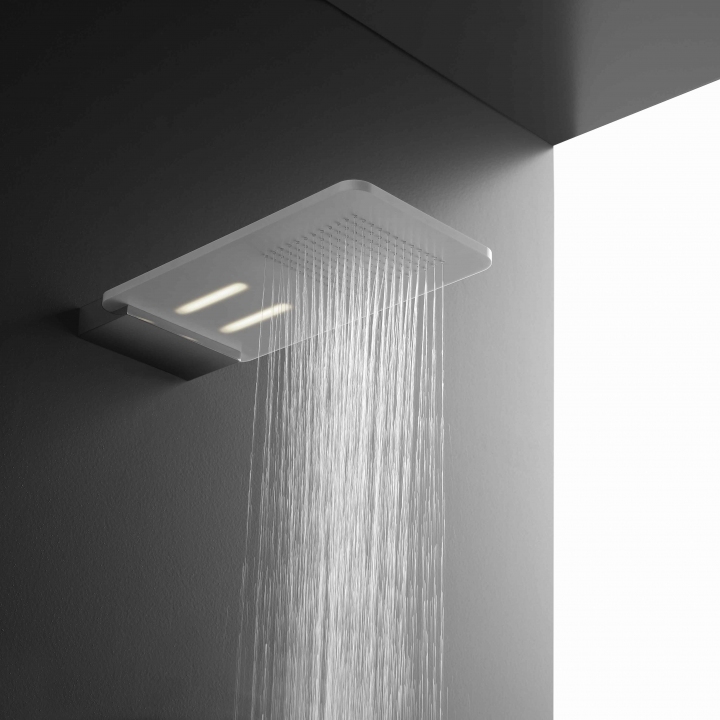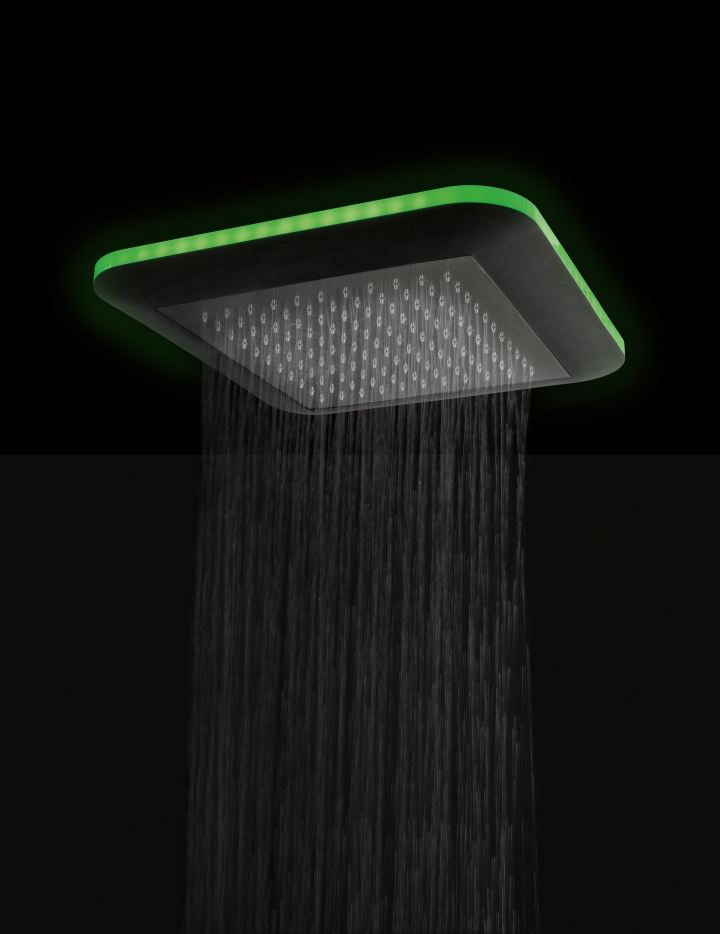 LIGHT Line - Design Danilo Fedeli
The series LIGHT is made from a particular body of Etnite or Corian surrounding the jet of water cascade, all immersed in a vibrant full color experience, thanks to a system of color therapy multifunctional. The new shower heads, available in different shapes, are equipped with LED lights of different colors, which provide beneficial effects to the body.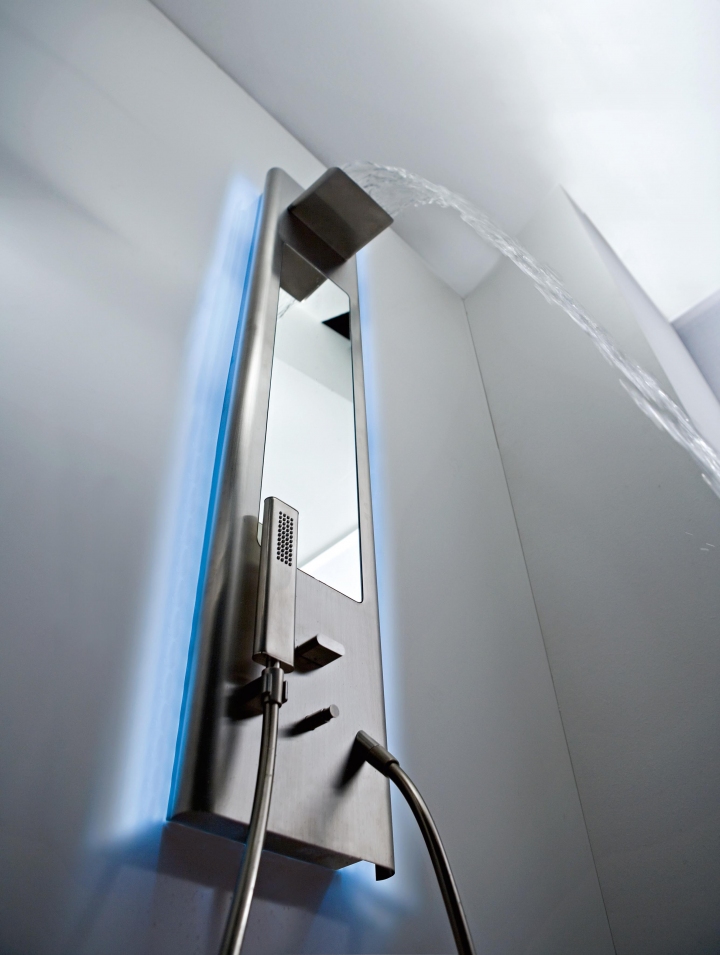 PAO_SPA Line - 3M Technical Studio Design
The series PAO_SPA is characterized by an elegant style. The water flows from the mouths squared with cascading effect, available in two versions and in 4 different finishes: chrome - brushed nickel - white / chrome and black / chrome. For total relaxation is expected to introduce a full panel for the shower.
Treemme Rubinetterie srl www.rubinetterie3m.it