DiciannoveDieciDesign, objects designed by Flavio Scalzo at Salone Satellite 2013 it has been modified: 2017-04-07 di
Until 14 April, at the Salone Satellite Furniture expo - Hall 22/24 stand B-43 - the creations of Flavio Scalzo, Designers Studio DiciannoveDieciDesign.
Research, development and creativity take shape in the objects designed and engineered by Flavio Scalzo, who interpret the made in Italy as a lifestyle: cleverly mixing tradition, materials and technology, the idea takes shape and takes the form of original everyday objects, but by multiple uses, which have retained their communicative power over time.
After the international success dell'originalissima Disambiguation - Which becomes a sink bath and vice versa - Flavio Scalzo presented at the Salone del Mobile Table Calla, By the particular shape stylized reminiscent of the noble flower.
Consisting of an elliptical dominating, leaps before slipping inside the base curved glass with its transparency and figure, playing the vessel in which it is placed the flower. The illusion of suspended and instability, evokes an image of striking elegance, conveying a feeling of harmony and relaxation.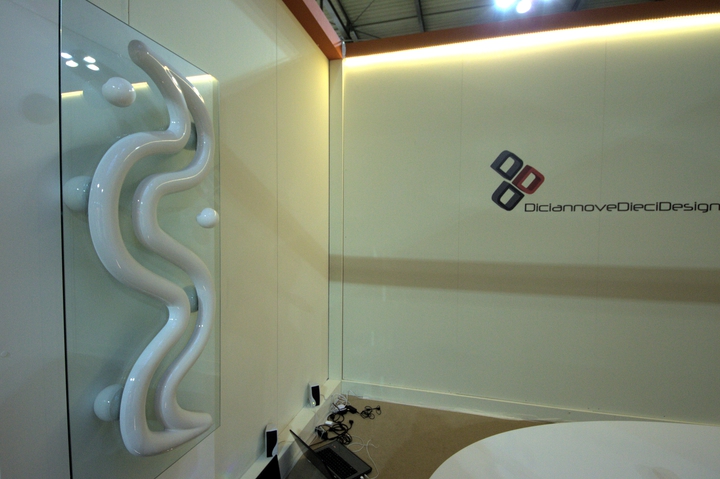 Designed to furnish, Thermo "S" is the device Radiant, freed from the limits of technology, become an environmental decoration reminiscent of the bends of the Meander and alludes to the flow of the fluid that heats the environment and the heart. Made of high quality ceramic, no longer used as a boundary element and aesthetic embellishment, but as a real heat spreader, this innovative radiator by the color variations achievable, finds space in any environment.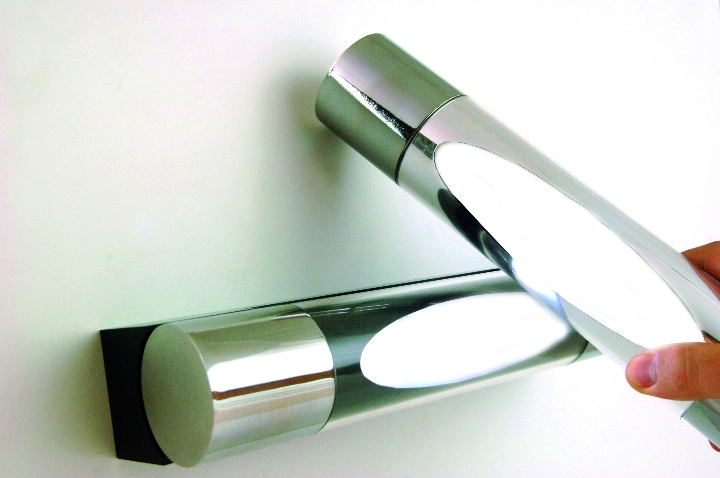 Tube uses a transmission system of the sliding contact current magnet.
The electronic circuit entirely from designer allows you to have no polarity on the contacts, so as to allow the lamp to attack in any direction, to recharge the batteries when the luminaire is housed on its base and at the same time to be fueled by the current domestic and to activate the ignition system in the event of a power failure.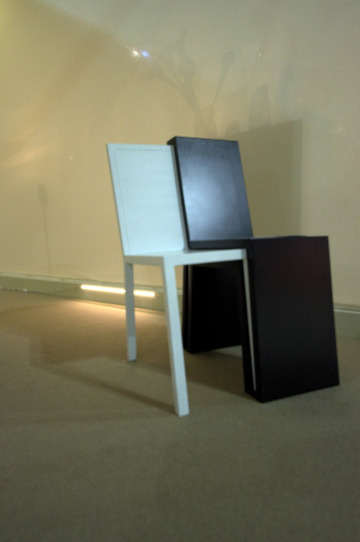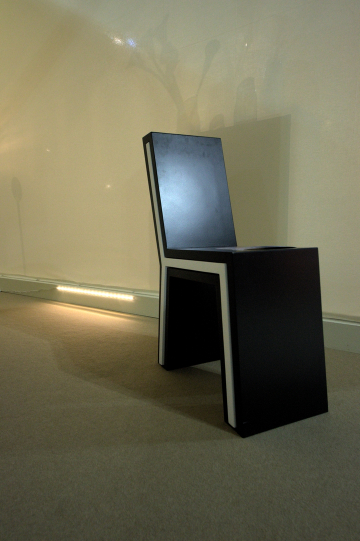 Chair Pull & Push Sitting comfortable and versatile small footprint when closed, comfortable seat and useful counter top when opened, as if to make themselves independent of other elements.