Lessmore, furniture even greener in collaboration with the moss design it has been modified: 2013-11-05 di
Lessmore presents a version even more "Green" of its furnishings through the mixture with the moss design.
Ecodesign The collection, designed by Giorgio Caporaso is a lovely example of how the designer and the company have succeeded
to create furniture-work with unmistakable taste and design respecting the dictates that make a product a "Manifesto of sustainability"
Three different products Lessmore have been redesigned by the designer in this perspective: the More Light bookcase, the "Tappo" coffee table and the table
Hourglass, in this version, through the coupling of a moss particular that resists long and does not need particular
maintenance, they bring a piece of garden into our homes. If choosing a Lessmore product is an act of love towards the planet,
this mini series is the demonstration of how eccentric design solutions can be created even starting from poor materials,
fun and absolutely "New".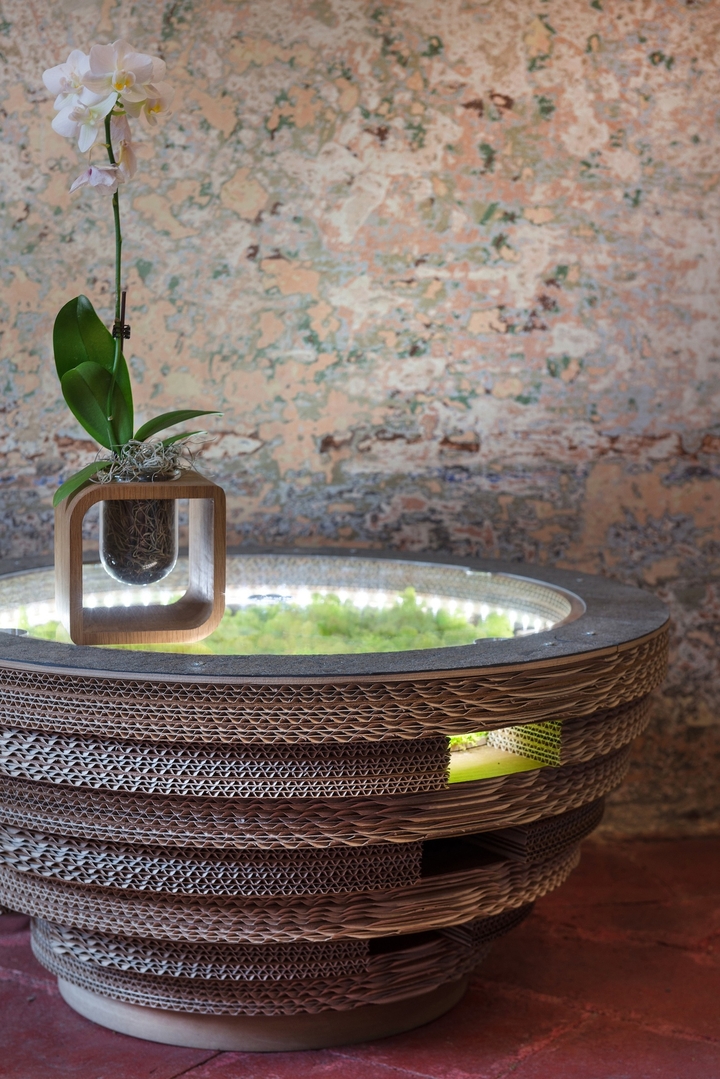 the "Tappo" coffee table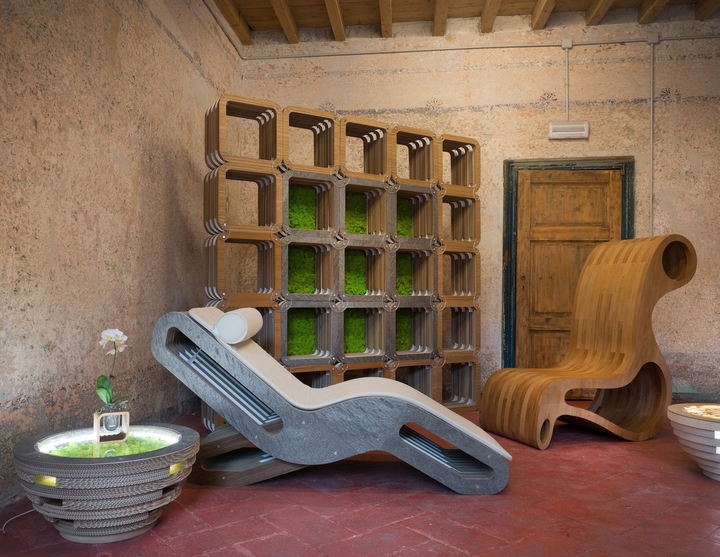 the library More Light

The choice of materials is in fact only the most immediately tangible approach "Ecofriendly" of a company, but there are other
processes that determine the sustainability of a realization. In production, great importance is given to consumption management,
monitoring of emissions, reduction of waste and management of storage, storage and handling.
The furnishings are functional Lessmore, designed to last (despite being mainly in corrugated cardboard), easy to assemble and
- Once you have finished using - they can be completely disposed of.