Senator Cristina, Designs on Benjamin drawings Servino> it has been modified: +2012 02-21-XNUMX> di
This series of graphics on the drawings of Benjamin Servino, born by chance, from a casual conversation on facebook, in a fortuitous virtual friendship.
I, having always been a passion for design I tried to make my work and so many years I deal with graphic design and communication. Among other things for a few months I work as an illustrator for the newspaper "CasaFacile" Mondadori and I take care of my own blog (http://ilbaulevolante.blogspot.com/) Where the public writings, notes, illustrations, drawings, through which I reflect on what catches my eye (art, design, food, architecture, etc ..) .. the rest are ordinary woman .. curious, passionate, that still loves studying.
He, Servino, is an internationally renowned architect. His works are published in the most important national and international magazines. He was invited to exhibitions in Italy and abroad (including the Venice Biennale, and exhibitions on Italian architecture in New York and Beijing). He was nominated in 2002 and 2004 the prize Mies Van der Rohe. In 2007 he has received the International Stone Architecture Award. He is author among others of "BASIC-SURFACE. Album of architectures 2007-1985 ". His projects are visible here: http://ec2.it/beniaminoservino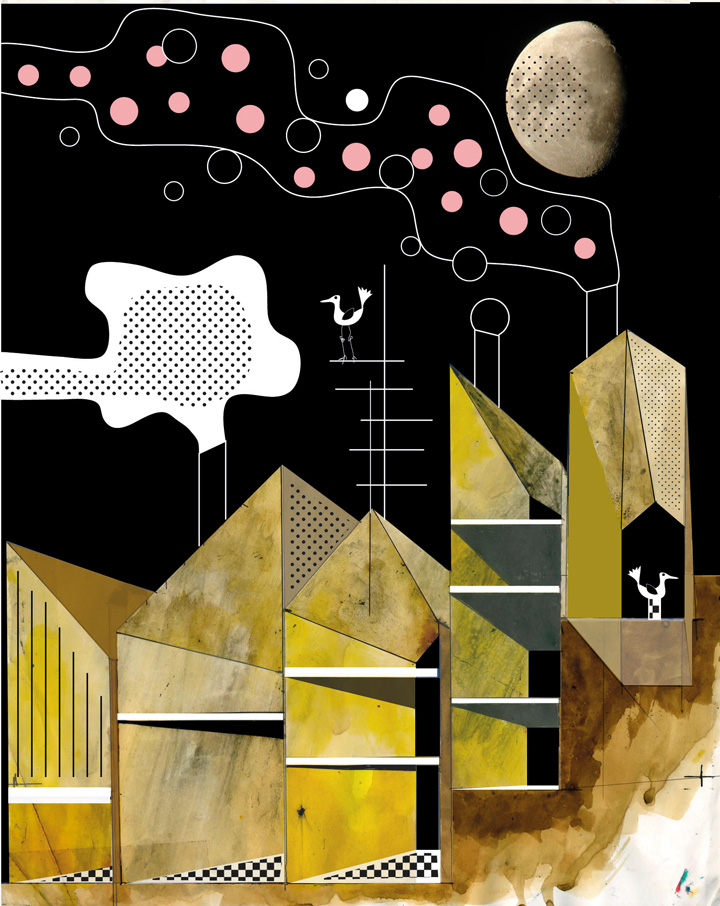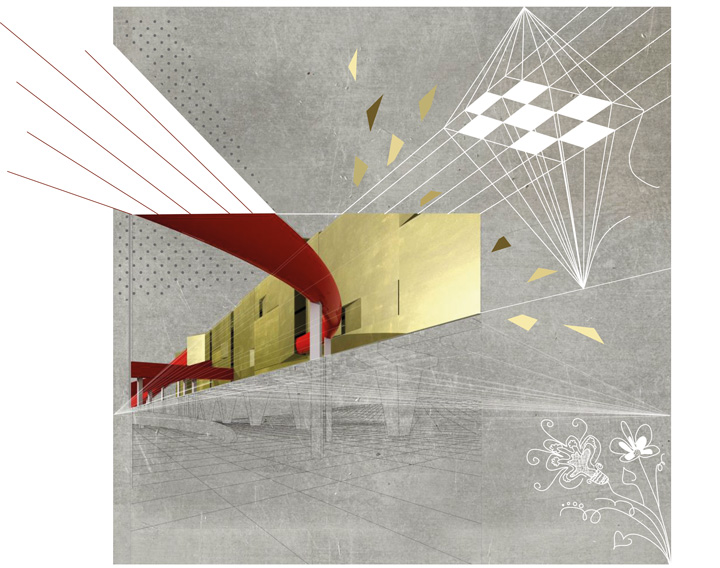 This series, therefore, born by chance, is the meeting of two distant worlds. He wants to be on my side trying to get into a space not mine. To wear it and bring it to me like a new suit. The stretch starts dreaming deliberately in contrast to the serious atmosphere that reflects the architectural project, with the intention of wanting to tamper with irreverent, to simultaneously experience the thrill of living space that attracts me from side to side to "humanize" the atmosphere that I seem a little cold and distant from the people, someone - I read - the calls "metaphysical". The architecture is for people. I did nothing, by drawing on which to assert my right to live the architecture.

Other designs are visible at this link:http://ilbaulevolante.blogspot.com/2012/01/i-miei-disegni-sui-suoi-disegni-omaggio.html