WEEW Smart Design / democratic design made in Italy
it has been modified:
2013-06-29
di
WEEW Smart Design is a new company founded in Turin with the idea of ​​designing and building products democratic design, Then created with the use of sustainable materials and processes minimized.
The idea was conceived by young designers from different industries (design, graphics, communications, photography, contemporary art), who have staked their own experience with the aim of making design accessible to everyone.
The project draws its strength from the combination of complementary skills and passions and determines the name: weew comes from we, we in english.
WEEW implements projects of "democratic design": design objects within the reach of all budgets, products strictly in Italy and largely within the regional borders. An accessible design and Km 0. The brand's mission is stated in the motto Cool Stuff. Smart Price.
Engine of the project is the belief that good design can also be accessed, as well as functional and pleasant. The basic idea is simple: good design at a fair price.
The challenge is twofold: first reflect those characteristics that make a product "Made in Italy", or defy custom, offering quality and attention to detail, offer itself as a piece of furniture suitable for multiple uses and environments. The objects are made by WEEW designed to be functional and practical, characterized by a minimalist style that enhances the aesthetic value and the playful.
The items for sale at the shop in Via Porta Palatina 9 in Turin and on the website www.weew-design.com are made with attention to detail and in order to enhance the characteristics of the materials used, as well as the relation between shape and color.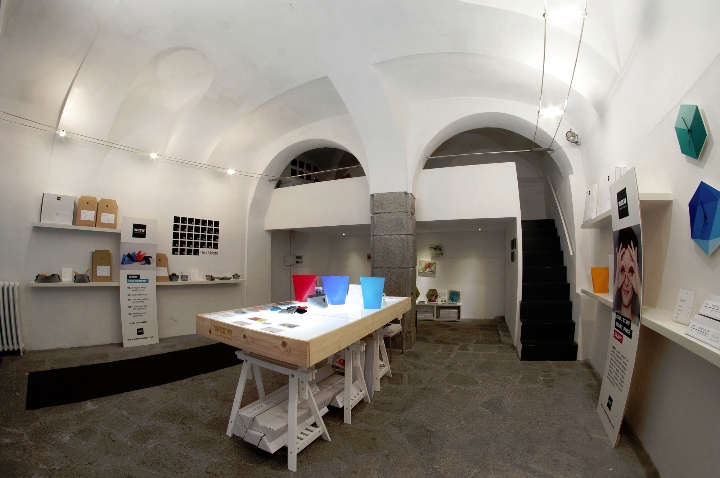 LINE FELT.
The need to reduce the processing such as the application of seams and glue, has led to the solution of modules that allow not only the closing of the containers, but also their transformation.
Felt products are made from a single sheet of material, the absence of seams allows the transformation and adaptation to numerous uses.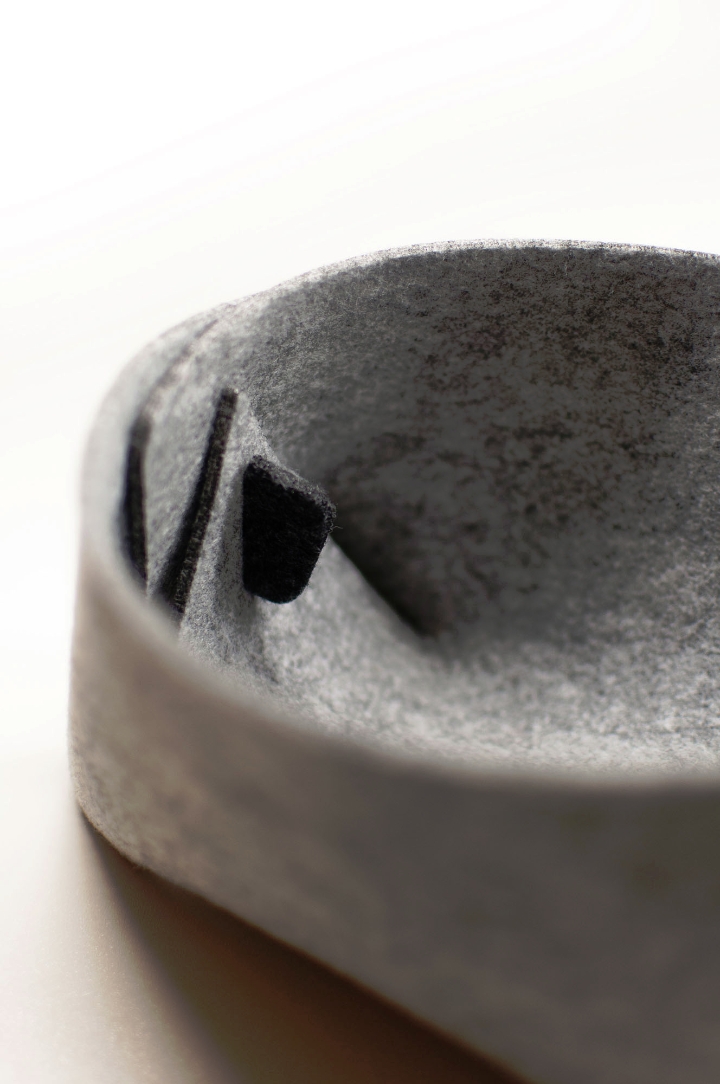 WATCHES TIMESHAPE.
The watches series Timeshape playing with the relation between shape and color to create an optical effect of three-dimensionality from a flat surface. The hands are metal and the integrated motion on the back is protected by a cap which ensures the adhesion to the wall.
Inspired by the colors of nature, watches Timeshape are an object of design and gift idea to mark the time with style.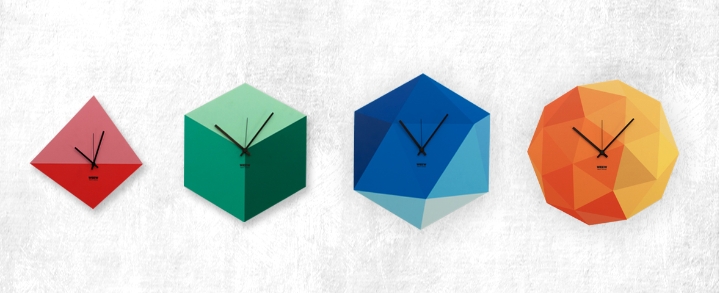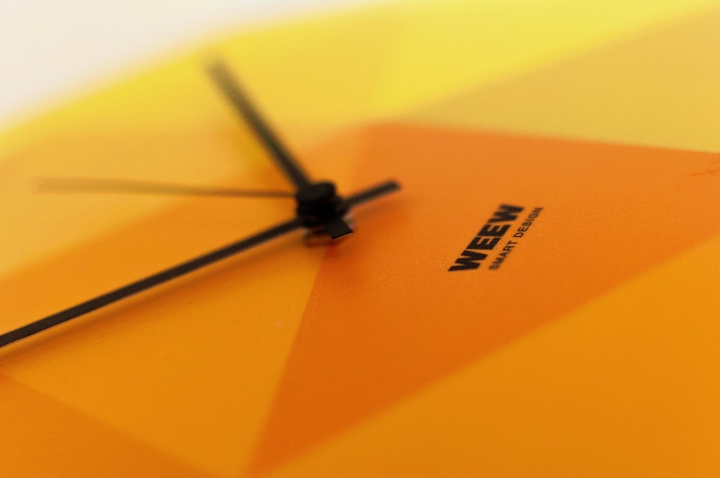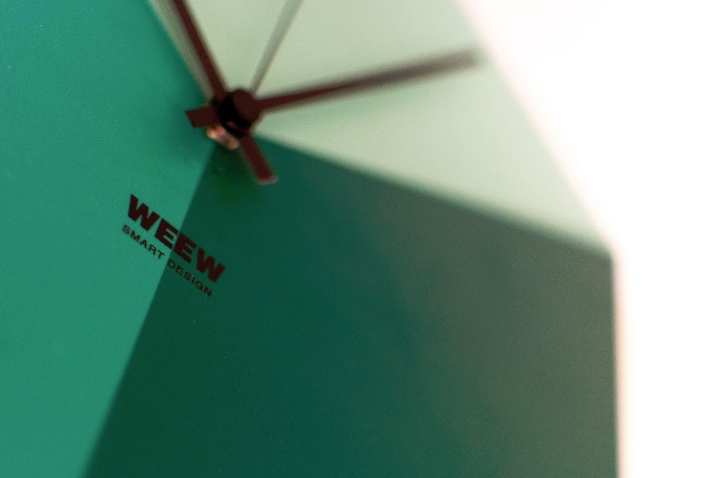 LAMPS LIGHTFRAME.
Lightframe is a table lamp, available in 5 colors. It 'made of translucent plastic, which filters the light and colors depending on color choice. It is composed of a single shaped sheet, the closure is secured by snaps that allow easy mounting and intuitive. Lightframe supports energy saving light bulbs, with attack E14 white light.
The lamp Lightframe is available in red, orange, blue and white to create in each room a warm and lively.