Swart presents its designers: Iskra Sguera it has been modified: 2015-07-03 di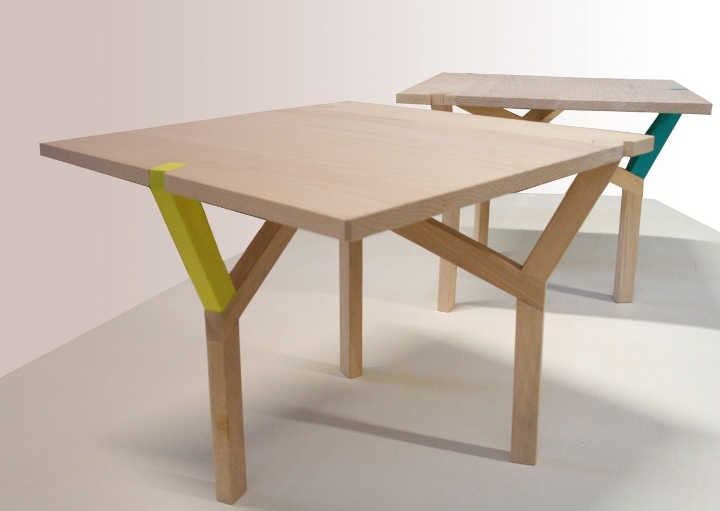 Interview with the Milanese designer who won the Swart mention at the 2013 Fuorisalone.
Iskra Sguera, her level of intervention as a designer sees her as the protagonist of new meeting scenarios between design, environment and lifestyles. Since 2008 he has been present as a designer at the Salone del Mobile and Fuorisalone.
Fuorisalone 2013 presented the project such, within the Exhibition of Alessandro Mendini "BLA BLA Milan Makers"At the Fabbrica del Vapore, with which she was mentioned in the Swart competition.
Many of your products visible on iskradesign.it are made of wood and ceramics, "first craft" on Swart which has focused most of his selection. We speak of the "Garden Bag" ortho portable ceramic produced by Bosa, the coffee table "Zigo Zago" wood and the set of vases "Mignon" ceramic selected for Paris Design Week 2012. What prompted you to the use of these materials?
Getting close to these materials was easy because I started from a continuous personal research that led me over time to get to know them better and in detail. The ceramic was used for the "Garden Bag", a transportable vegetable garden, for the desire to convey a sense of quality to the project itself. I have always tried to insert wood material in my projects, creating furniture elements and projects for private individuals.
Today there is a lot of talk about makers. What do you think distinguishes a handmade object from a self-produced or handcrafted design?
I think the key difference is the transformation of the idea in the project.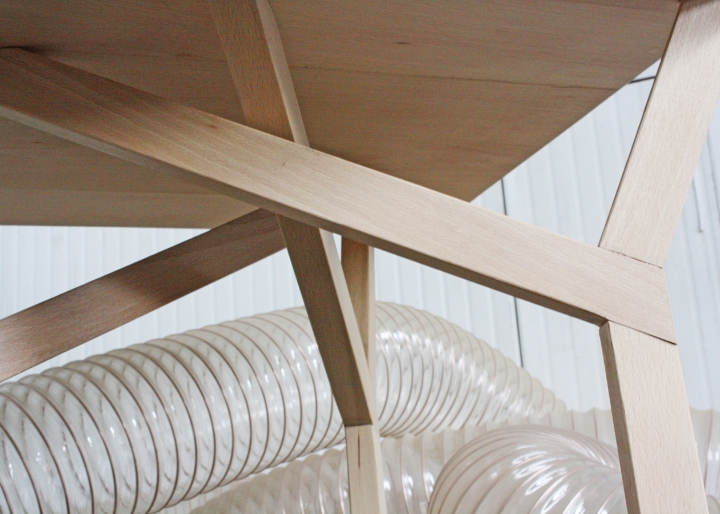 What do you think of the new technologies 3D respect to design and self-production?
I think they are an excellent tool, also for the possibility of quickly making prototypes. I believe that new technologies can also be very useful in the project, but that the paper and pencil should never be abandoned as starting tools.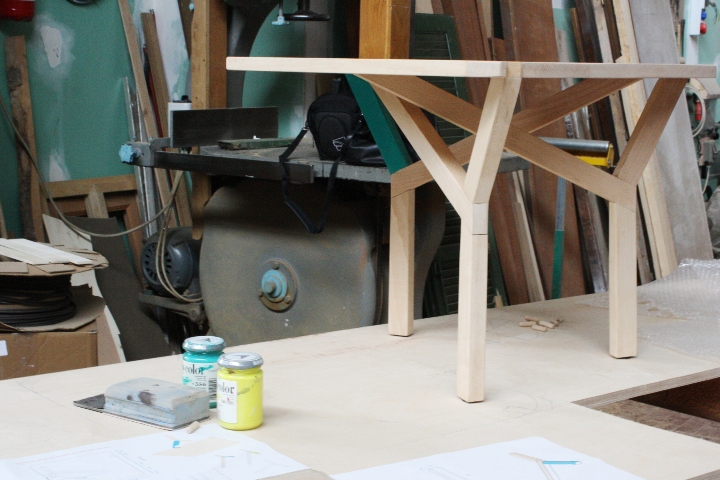 What do you think is lacking in self-produced design today?
I think there is a lack of communication, a fundamental aspect at the base and inherent in every project. I believe that each part of a project already carries within itself a message that it wants to communicate. The web is a very strong and important means of communication, but perhaps not powerful enough if used by designers individually.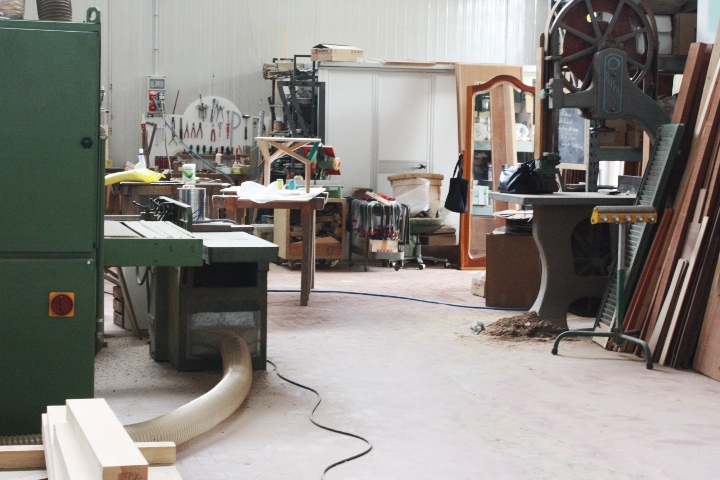 What do you think of the current fervor that revolves around handcrafted design? Do you think it is destined to stay / grow over time or is it a temporary condition?
I think it will hold over time. I believe that the current fervor has grown in parallel with a crisis in manufacturing companies and, consequently, in the search by designers of alternative ways to continue to express their creativity.
Handicraft production could provide a new opportunity to the design object, because it comes from a direct contact between the designer and the craftsman. I believe that direct contact with technology and the technical / practical knowledge of the craftsman is a positive aspect that can improve the project.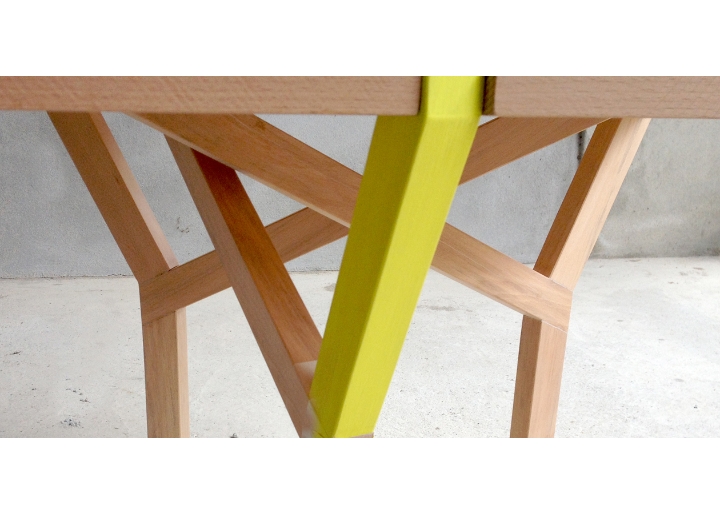 What do you think differentiates Italy compared to other European countries on the self-produced design?
In some European countries and above all in Holland there has always been research on self-produced design, already through the university system. And I believe there is an economic and communication circuit in which to insert these products, which is lacking in Italy.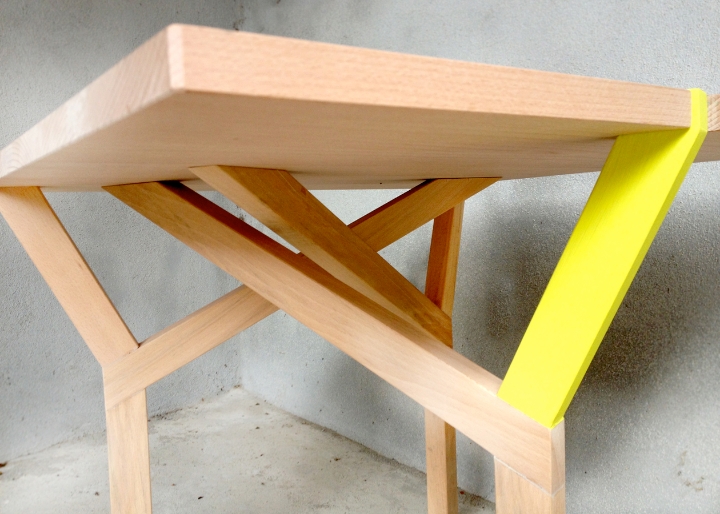 What do you think of the many e-commerce platforms, more or less similar to Swart, marketing design self / handicraft production?
I believe that the e-commerce sites born in recent years try to partially compensate for the lack in Italy of an economic and communication system of artisan production design. The strong point of on-line portals is certainly the possibility of opening up to a world market in a more widespread way than a shop. A very important aspect, which I believe Swart has managed to achieve, is the professional presentation of the products and a quality selection, which enhances the designers' projects.
To learn more about the realities treated in the article go to:
www.swartlab.com e www.iskradesign.it