Mimodesigngroup / sofa bed 2.9 it has been modified: 2012-10-11 di
2.9 is the latest novelty by Mimodesigngroup, a sofa with a contemporary appeal that turns into a comfortable bed, allowing you to make the most of the space you have available.
A company name of inspiration for a complement that meets the needs of new lifestyles, and does so with the concreteness of its size (2.9 meters) and its ever-changing capabilities.
Designed for young people and designed to enhance target efficiently small environments, 2.9 born as a seating system to experience and share that, with a simple device to hook and to the wheels that allow movement, it is transformed from couch to bed in a few easy gestures.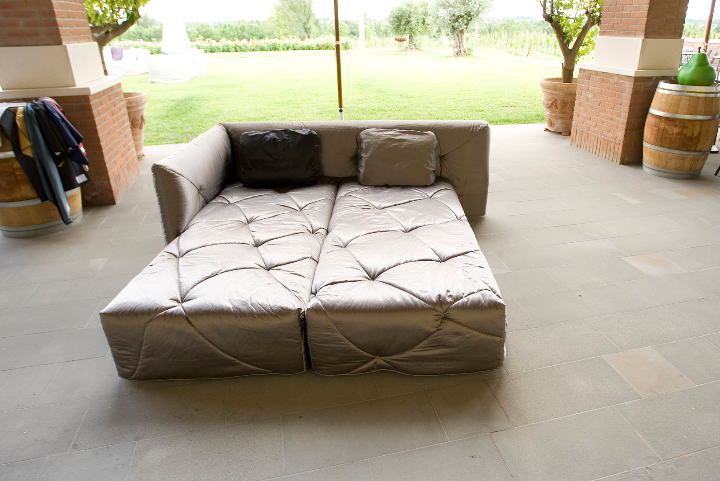 double bed or a pair of single beds? These are the possible solutions that 2.9 offers, thanks to the separable structure of the back that makes it an even more useful and versatile complement. With its versatility, 2.9 is capable of denoting the space in a totally different way depending on its available quota.
Featuring a deep seat and comfortable volumes and particularly thick, this model is characterized by clean lines that are well suited to casual or sophisticated contexts. 2.9 has in fact multiple coating solutions fully removable and available in multiple variants in fabric.
Skillful change artist, contemporary, practical and extremely comfortable: the sofa 2.9 is an ideal space-saving solution for the modern home.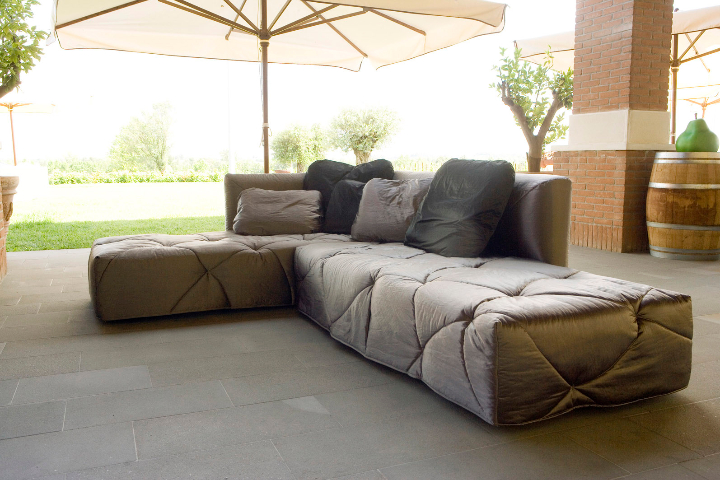 Technical features:
Structure: wooden frame. shaped inserts in polyurethane foam with different densities. Frame covering with polyester fiber prefodera. Seat springing system with elastic belts.
padding: in differentiated density polyurethane foam. Back cushions in "Piuma & Fill": natural goose down mixed with siliconized hollow polyester fiber flakes. Completely removable fabric cover. Feet and wheels in shockproof ABS.