The Abyss Table, by Christopher Duffy for DUFFY LONDON
it has been modified:
2014-07-28
di
"WHEN FIXED AND LONG AN ABYSS, EVEN THE ABYSS look FIXED INSIDE YOU"
Duffy London has created its own identity from nothing shaping objects of great design. The floating Up Table, Which floats on a myriad of balloons; the Flying Carpet Coffee Table, Which seems to float in the air; the informal Swing Table surrounded by rocking chairs suspended; there Shadow Chair perfectly balanced on two legs.
Now, Duffy lowers his gaze into the depths of the ocean and great on a spectacular new table, introducing the majesty of the great blue scenario of the interior ...
Succeeding back to impress with something great effect on which to place your cup of tea.
Like all projects of Duffy, the Abyss Table is a product that communicates so much symbolic as it is functional.
Although many of the previous works revolve around the theme of gravity, this new design explores the concept of deep geological and recreates an insight that hypnotizes as the sea.
The designer Christopher Duffy explains: 'I was looking through the thick layers of the glass factory of my craft and I noticed how the material is scurisse as they were added new layers - in the same way they do when the sea gets deeper. I thought I would use this effect
to reproduce a portion of the sea floor, as if a heavenly power had extracted a perfectly rectangular block from the crust to use it as his personal adornment. '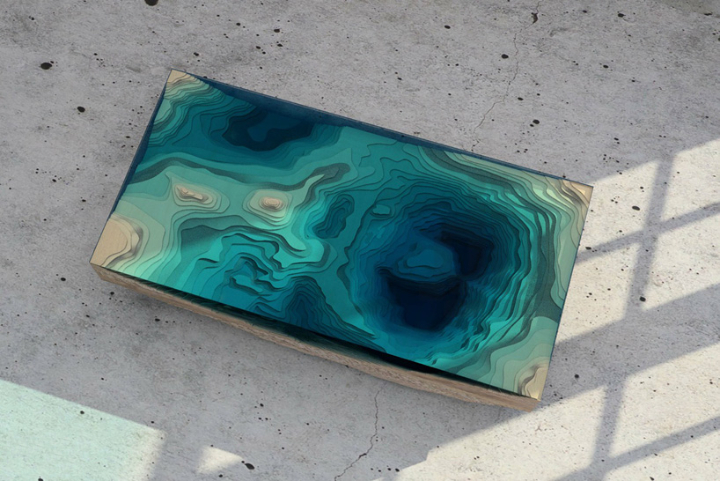 Abyss Table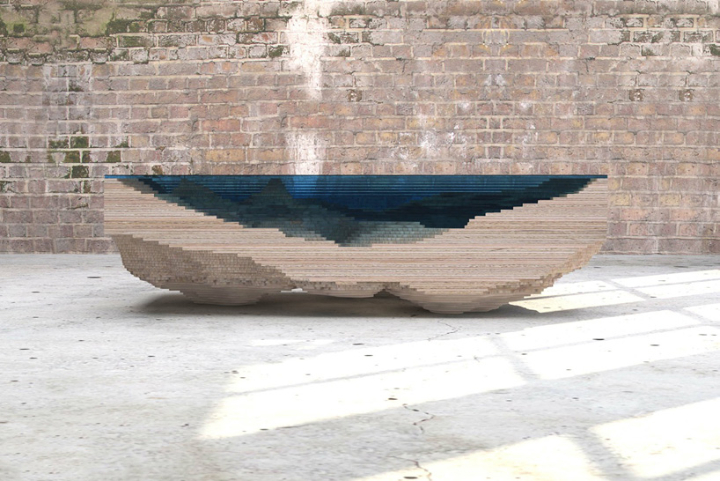 The design team took a year to develop the design of the table in the London studio, experimenting with sculpted glass, acrylic and wood and working on a 3D representation of a geological map, to recreate that something that has captured the mesmerizing ' Duffy's imagination early.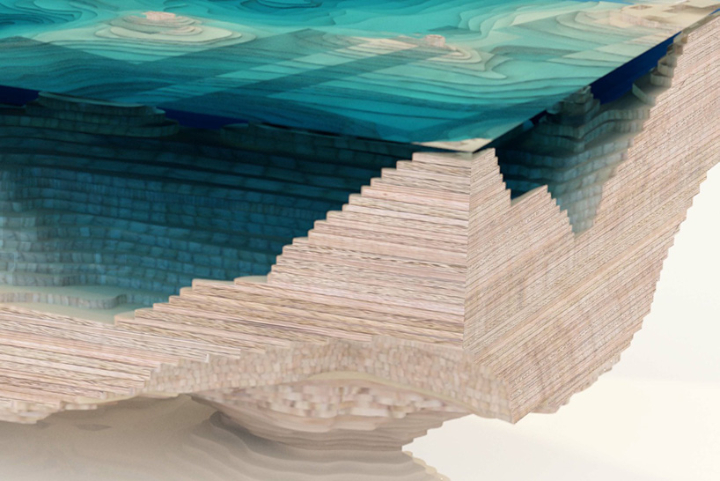 L 'Abyss Table is made of glass and wood with high quality of forests managed by the Forest Stewardship Council and other controlled sources.
The Abyss Table is hand made to order and is a limited edition of 25 pieces.
More information about: www.duffylondon.com