Objects for the desk of Scandola Marmi, design Manuel Barbieri
it has been modified:
2014-09-13
di
You return to work and Scandola Marmi dedicated to the environment in which perhaps we spend most of our time a collection of objects for the desk.
Born from the young designer pencil Manuel Barbieri with a specific - and with the objective of recovering the waste from the working of marble of larger produced by the elements - from the pens to bookend door to door letters, each element is suitable for interpretation and, with the sophisticated aesthetic function marble comes in three colors, become a support tool to the flow of ideas that everyday.
The New Collection designed by Manuel Barbieri, will be exhibited from the 13 16 September 2014 to HOMI Hall Stand 3 F84, along with the rest of the collection, which includes pieces for the house and the bathroom.
BRIDGE. Design Manuel Barbieri
Bridge is a bridge that connects ideally what we need: pencils, pens, paper, envelopes, important documents, photographs ... with our ideas, a river of ideas, in a continuous flow between rationality and creativity. The function of the container in Bridge Marble is obvious, but what sets it apart is the material that gives beauty and luster to the office.
Available in three colors: White Carrara Marble, Black Marquina and Grey East.
CUBE COLLECTION. Design Manuel Barbieri
Cube Collection is a collection of accessories, three cubes for the office desk. Here too small size to be even on the smallest surfaces but who want to maintain its elegance. At the door envelopes, sheets are added a pen pocket / pencils and supports iphone. These objects can, however, be interpreted to taste and then also use them differently.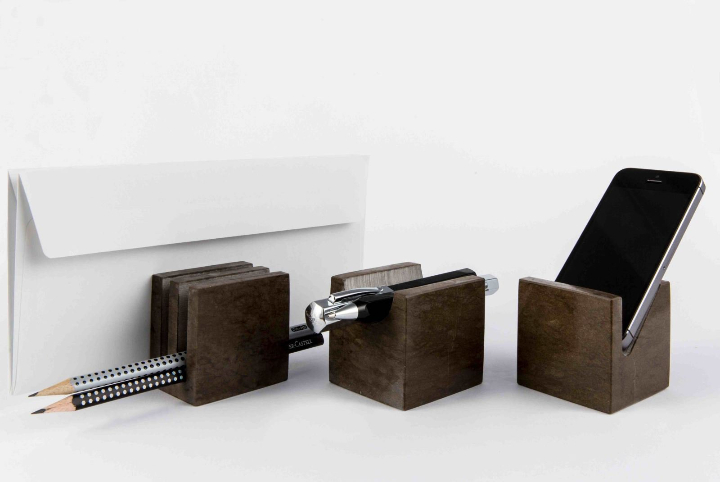 Available in three colors: White Carrara Marble, Black Marquina and Grey East.
MUSIC BUILDING. Design Manuel Barbieri
Music Building is an architectural element that is inspired by the Milan Cathedral: turning in fact you can see the front synthesized in a few lines. It 'a multifunctional object (bookends, door sheets, envelopes, cd ...) that emits sounds when you caresses. Very useful in everyday life, it is ideal for input library on a mobile tv, on the dresser, and at any place where, in addition to books, there are envelopes, invitations, relevant sheets to be preserved or CDs Heart playlist to display.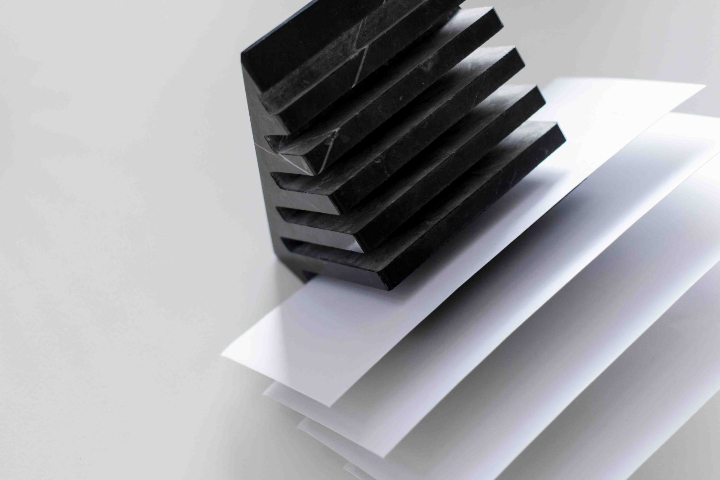 Available in three colors: White Carrara Marble, Black Marquina and Grey East.
More information here