GLASSES IN WOOD COLORED FEB31st it has been modified: 2013-11-05 di
FEB31st Wood is (strictly FSC)! To put on and live. FEB31st is color, tones and colors that draw on contemporary. A combination of unusual and innovative dialogue from where they were born glasses colored wood.
The choice of glasses FEB31st is a way of looking at the world, a "colored vision" that combines ethics and aesthetics and tells of the wearer. Innovation, light weight and high wearability. And today, new successes.
The new glasses Isaac 48000 were selected for the Golden Silmo 2013, one of the most prestigious awards and industry sectors! With Isaac 48000, FEB31st has managed to combine innovative design and distinctive in an unusual material and precious as the kauri, the extraordinary golden hue "grain of gold", a wood 48000 years dug deep into the soil of New Zealand.
The collection of eyeglasses colored wood FEB31st is rich: of forms, combinations and compositions and colors and materials. The sensitivity and the inspiration of the designer, Valerio Cometti, who first married the naturalness of wood and energy of color, has ranged between forms icons to read them through the lens of design and always marked by an eclecticism that knows interpret his time.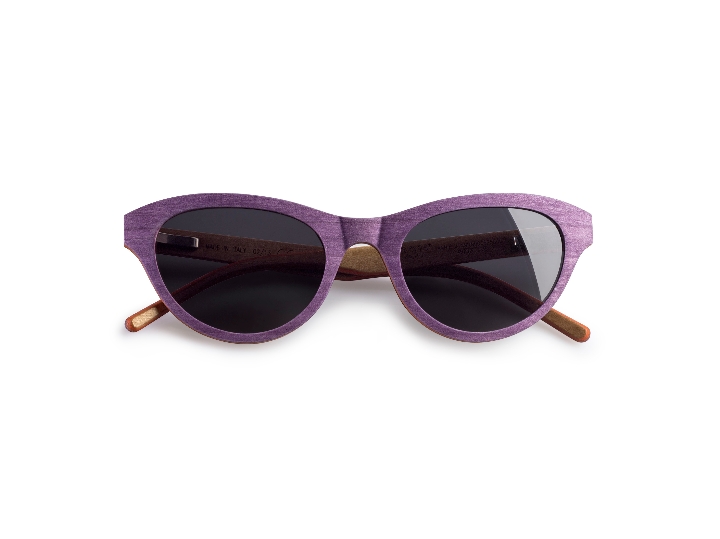 Skill manufacturing and technologicalWere born frames "rimless" arising from the desire to explore new territories, to go further and imagine a fascinating dialogue between wood and titanium. Among the new forms is impossible not to notice the design and sporty wraparound sunglasses as Parsec and Tycho to humans and Laplace for the woman, who required a stunning virtuosity and a manufacturing capacity.
The proposed color of FEB31st draws extensively on the fashion colors because want to speak to the contemporary, and be both stylish and cross, combining the warmth of wood in a vast anthology of colors, the more determined to pastel shades, bringing out the beauty of the glasses and the more personal side of those who wearing them. FEB31st fact also means customization: a real and genuine opportunity to "build" the glasses of their dreams, combining the warmth of wood in a vast anthology of colors, the more determined to pastel shades.