Warsaw Cosmopolitan Tower chooses bathtubs KALDEWEI it has been modified: ‭2013-11-06 di
Warsaw, Cosmopolitan Tower: bathtubs and shower trays enameled Kaldewei for new luxury apartments. The 44 floors of the premium facility will be completed in 2014.
Located in the center of Warsaw, with 252 luxury apartments, ranging from the almost 54 500 square meters, the Cosmopolitan Tower with its 160 meters is the second tallest building in Warsaw and the third in Poland. For its implementation, the architectural firm Murphy / Jahn was inspired by American skyscrapers.
Luxury apartments with all amenitiesWith fine finishes and, in the case of Cosmopolitan Tower, a unique view of the city of Warsaw. In this project, the construction of the interior was entrusted to Studio De Novo Warsaw, Magdalena Dusiῄ ska and Magda Jeziorowska: "In the scope of the luxury apartments of Cosmopolitan Tower - explains the interior designer Magdalena Dusiῄ ska - we focused on a style of furniture universal, timeless. To this end, it was not only an important design excellence, but also the quality and reliability of the materials. The baths of the tower, for example, are covered with marble. Bathtubs and shower trays in steel enamel Kaldewei by 3,5 mm thick, are perfectly suited to these elegant and offer all levels of quality we were looking for. "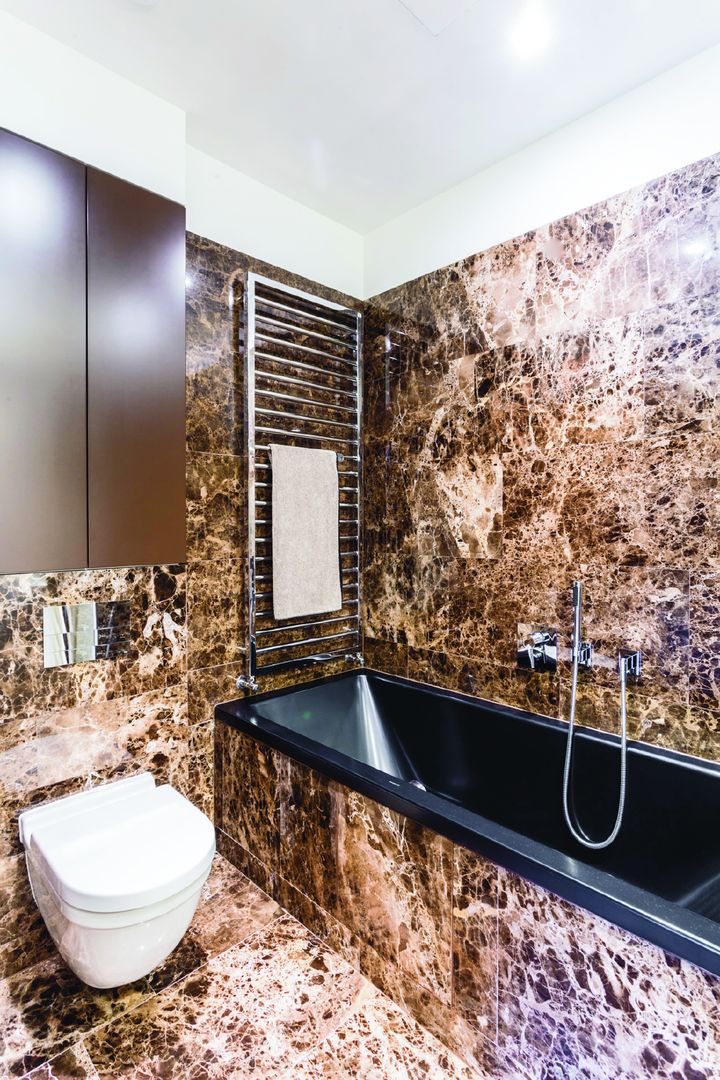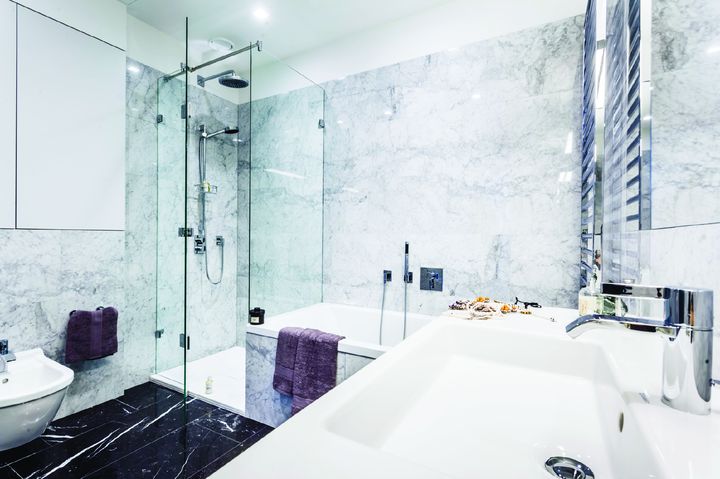 The design in the bathroom: Conoflat and Conoduo
The interior of the apartments of Cosmopolitan Tower are excited about the bathtubs and shower trays enamelled product family Cone
Kaldewei, designed by Sottsass Associati. The shower tray at floor Conoflat, in fine and durable steel enamel 3,5 mm, integrates
harmoniously in the design of the bathroom. The distinctive design of the shower comes from the exhaust positioned at the center of the surface, with a square cover made of the same color of the shower. Even the cover is enameled steel from 3,5 mm and integrates seamlessly with the surface. Tune to shower, tubs Conoduo complement the bathrooms of these luxury apartments: too are characterized by a central drain, while two backs symmetrical invite you to a nice, relaxing bath.