In & Out / Silhouette, the intimate corner par excellence, one-piece for the bathroom!> it has been modified: 2012-04-30> di
The bathroom, in modern design conception, lost the connotation of service space and has become a constantly evolving environment, to adapt to the fashions of the moment, encouraging, therefore, creativity and talent of designers and companies.
The proposed project, abandoning the formal distribution patterns of complements, surprises with an innovative solution that, thanks to a flexible composition, manages to combine harmoniously practical needs and formal elegance.
Shape is a monobloc element that is born from a modern concept of elegant forms and is designed for a contemporary bathroom, evolving to meet space needs and wants more and more demanding formal.
Silhouette is imposed in the bathroom with a consistency and cleanliness that make any unnecessary decoration. Are winners: the essential design, the sinuous shape which is enhanced by the smooth and shiny surfaces, the soft, rounded lines of accessories, and sharing, it is a one-piece, maximum convenience and better use of space.
Silhouette, distinguishing itself for its innovative projects, from concept series, becomes a unique piece to customize according to your taste and to fit into any environment.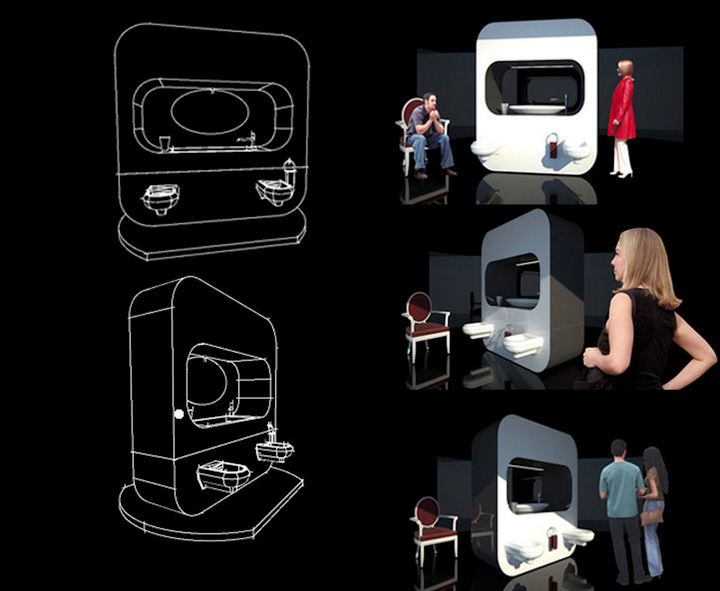 more information here