FABRICA / new glass collection for Secondome
it has been modified:
2012-07-25
di
FABRICA, The creative laboratory of Benetton Group, has sent us pictures of this collection of glasses designed for recently In my opinion

"Jugs of Naples" Dean Brown
The ritual of drinking together is synonymous to lift the spirits. The contents of the pitchers - Chianti, Prosecco, balsamic vinegar and olive oil - are at the center of the high concept and high status. The impression is of a levitating liquid, raised above the surface of the table, and celebrated to celebrate.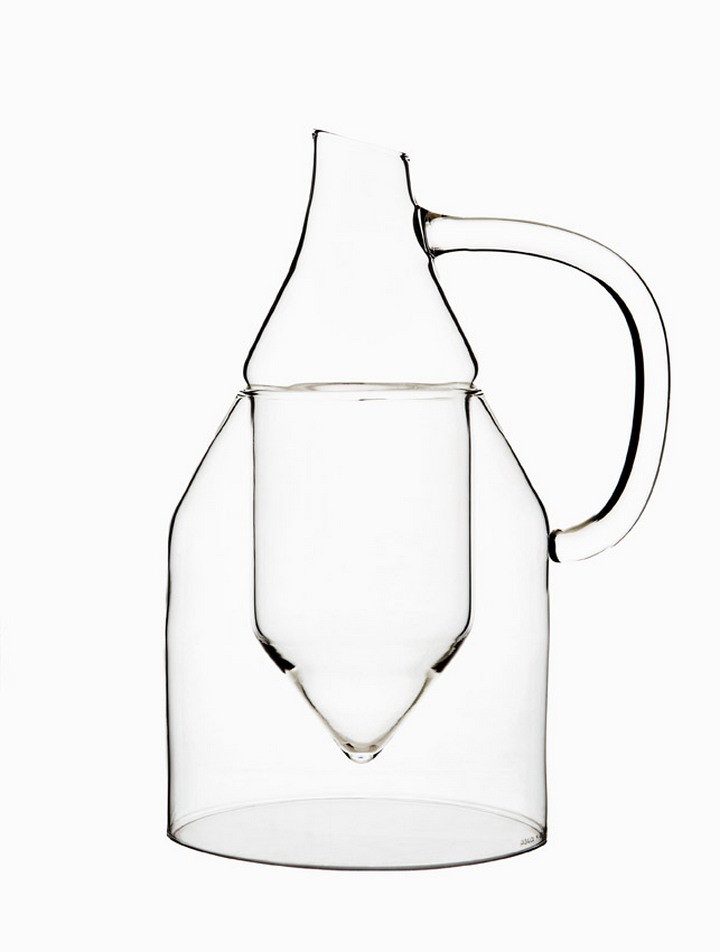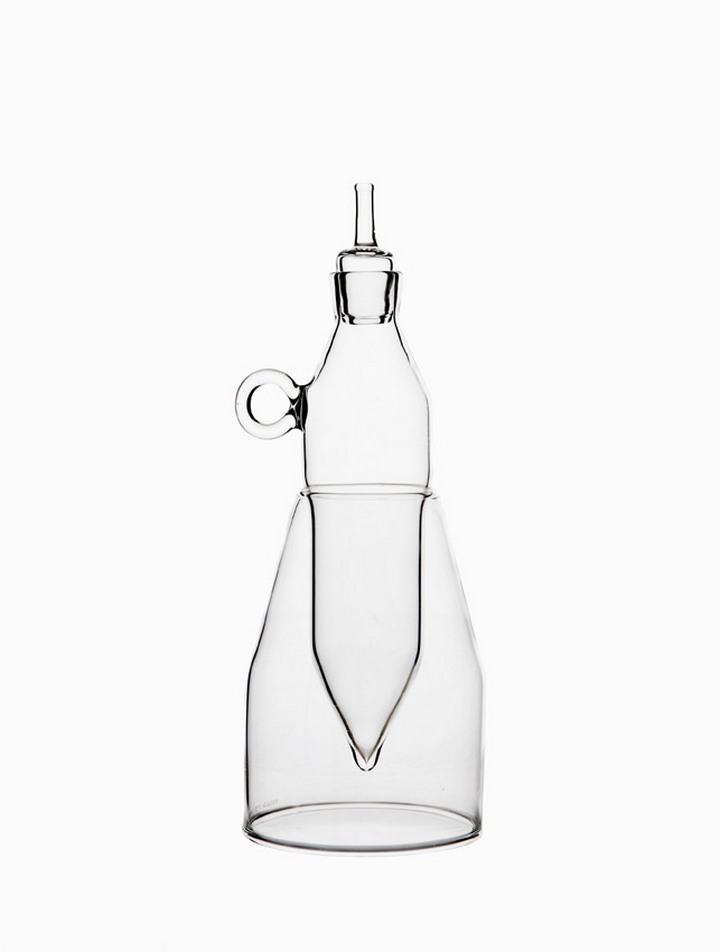 Catarina Carreiras of "Necklaces"
"Necklace" is a pair of a set of two or three time vessels together like gems in a gold chain. It can be hung or placed on a table, enhance the beauty of a naked plain white wall or adding a distinctive detail for a meticulous composition. And since all the necklaces are portable ornaments, it is the perfect container to bring a flower and go for a walk.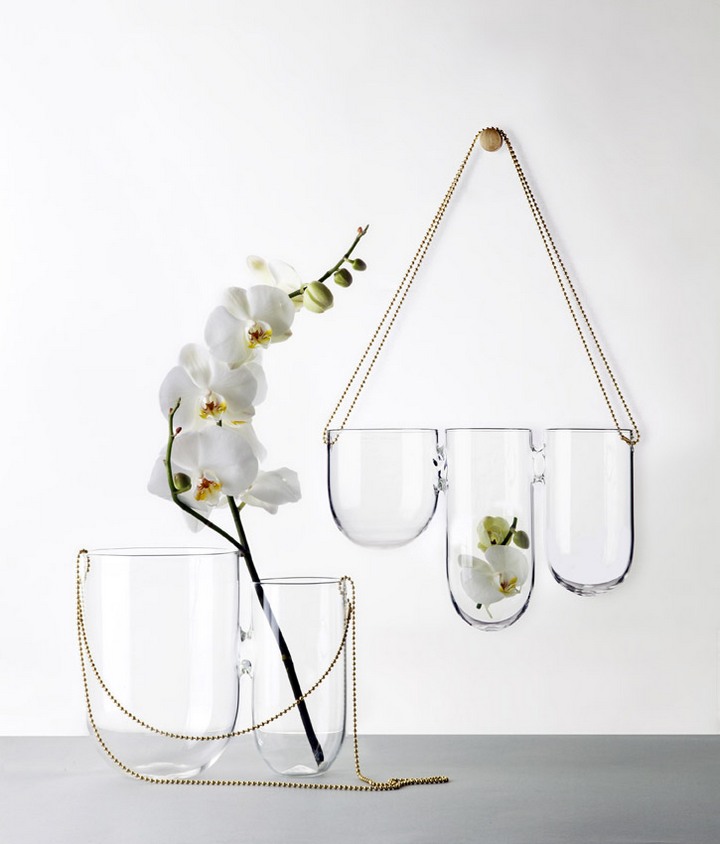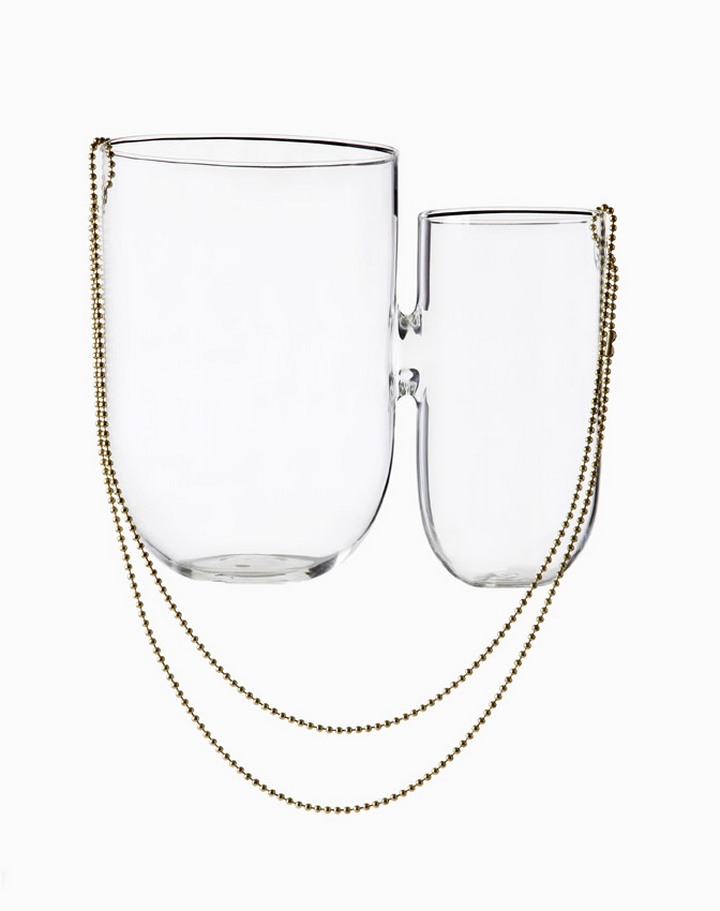 "Vasone" Giorgia Zanellato
A vase made of three different parts intersected between them. The central part is sandblasted to emphasize the diversity of the element.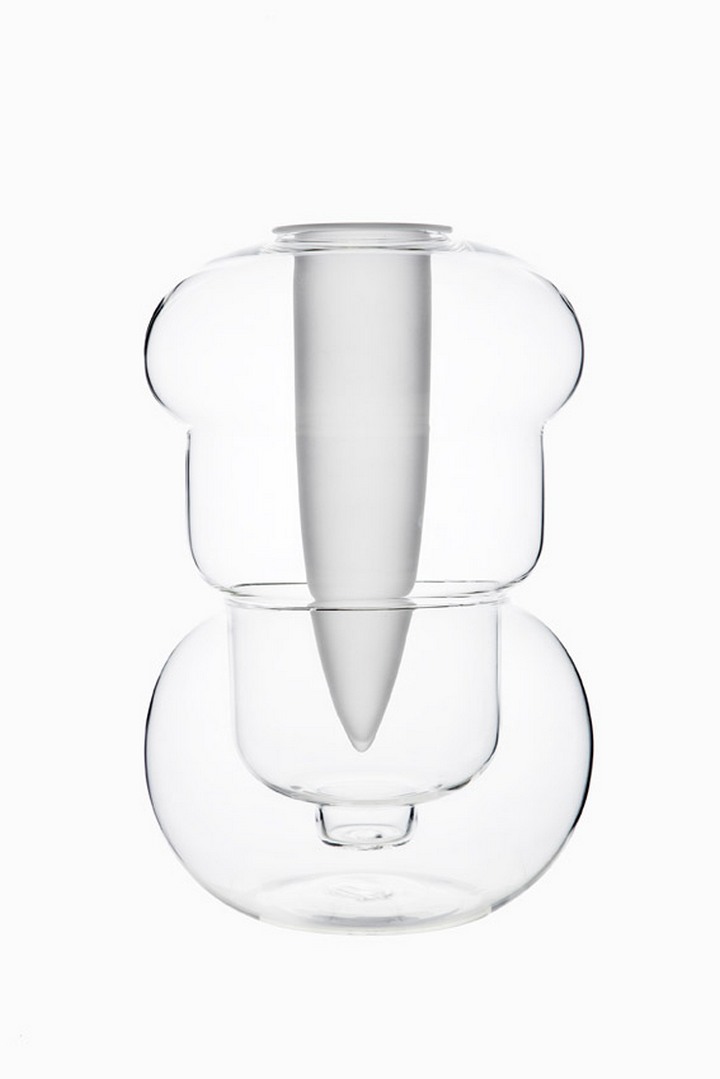 "Uccia, Ina" by Valentina Carretta
Numerous details were taken from kitchen containers and traditional instruments. Neapolitan coffee maker and metal oil containers are hidden in the forms of these jugs.
Typical handles, spouts and conical collars are generating new forms, suggesting different ways to treat and pour the liquids or simply allows you to filter coffee. You can use it to serve a special cup of tea, coffee, milk or other variation of drinks.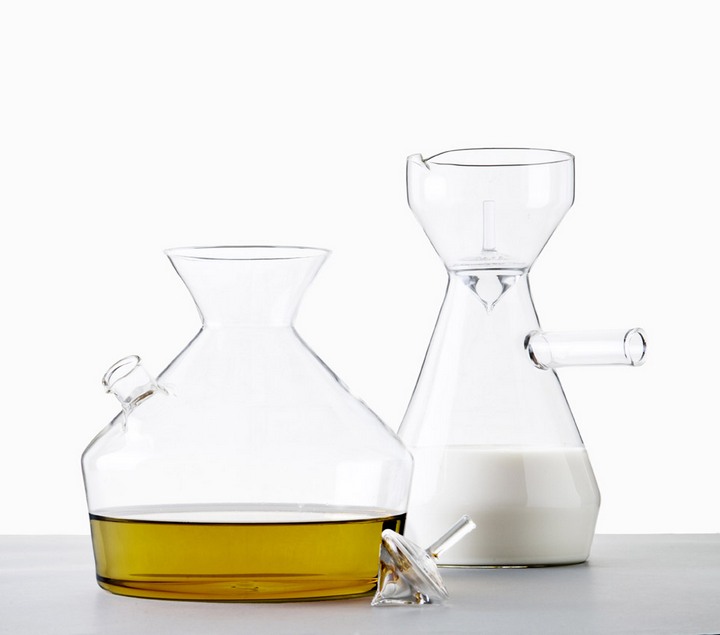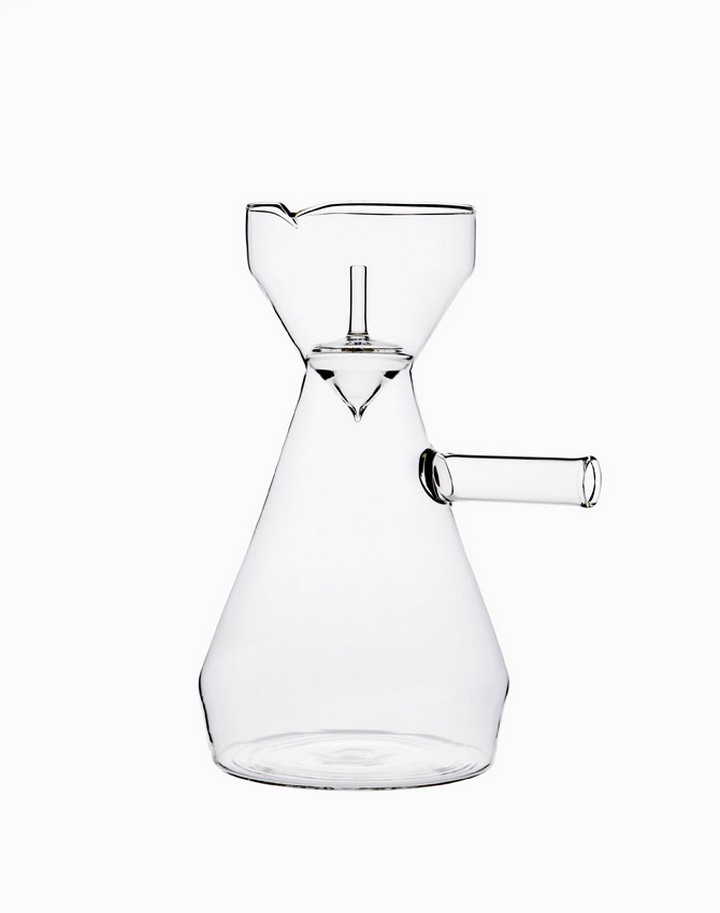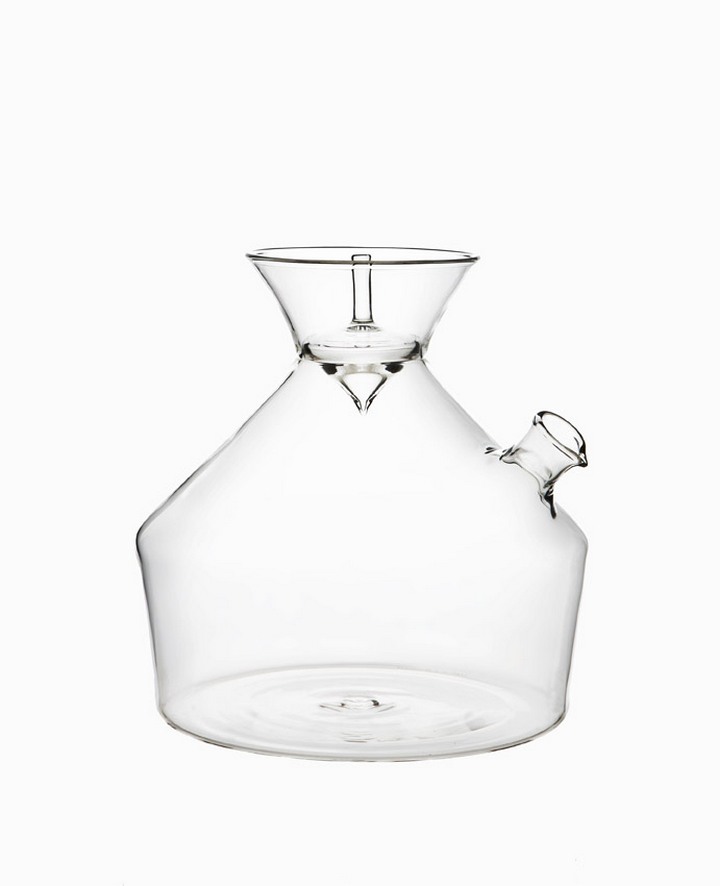 "Triangles", Mariana Fernandes
Using simple geometric shapes, this glass jar playing with a strange idea of ​​perspective.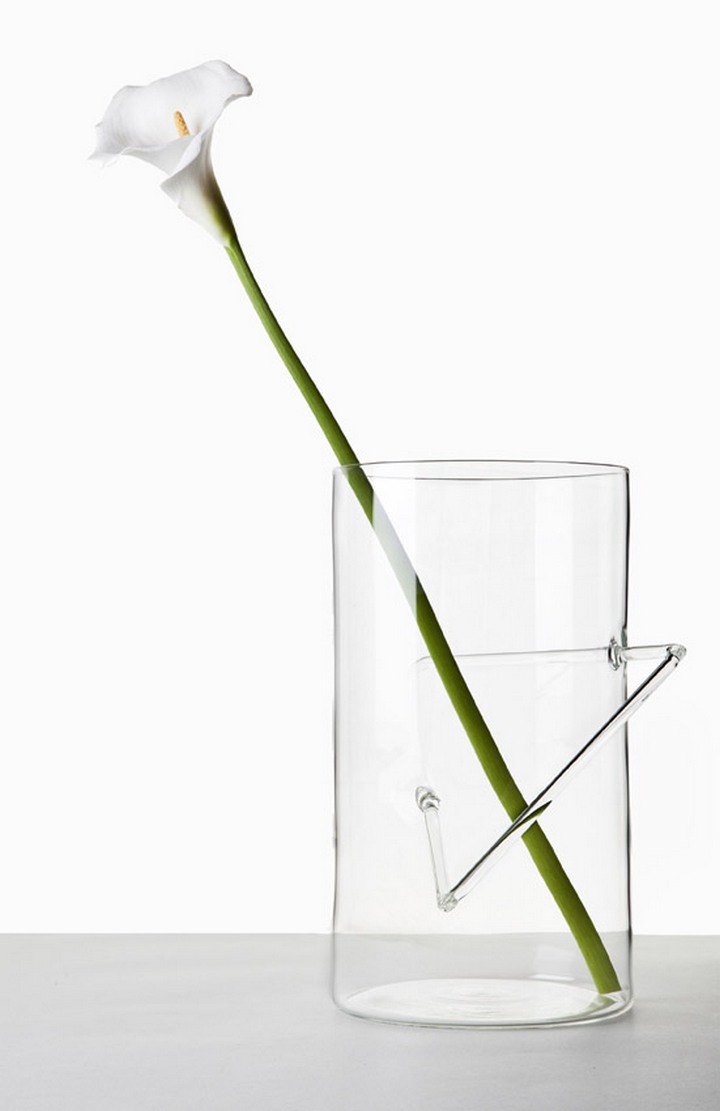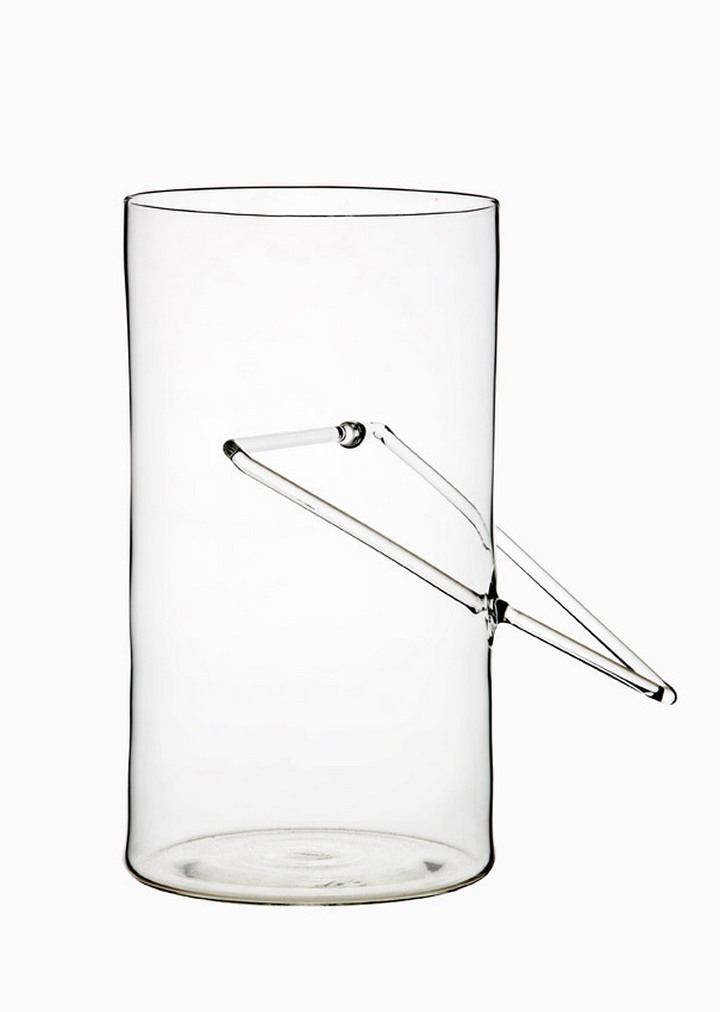 "Vessel 1" by Kirsty Minns
This blown glass vase with clear coat was inspired by the fascination of strange and bizarre instruments by scientist of the nineteenth century. The small parasite vase and candle holders complete the set to create a 'communicating vessel' where the water is at the same level in all containers irrespective of their shape and volume.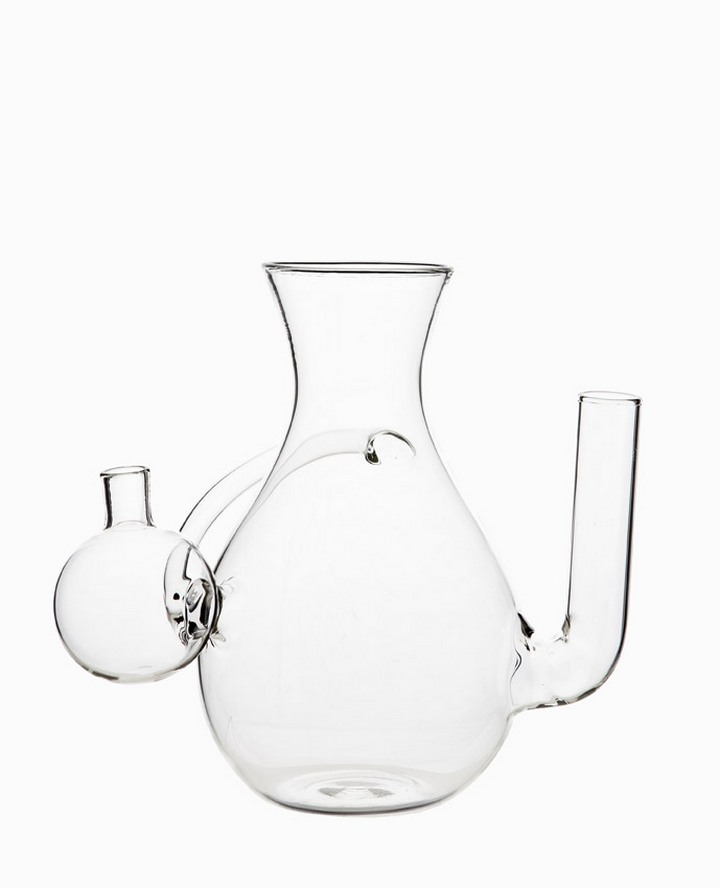 "Flood," by David Raffoul
Two homes were flooded and badly damaged by the storm. A flower grew from the heart of every home and through its chimney. The end result was a beautiful landscape of many flowers, each suggesting the presence of a home.