II BY IV Design and GH3 / The New Scarpetta Dining Pavilion In Toronto it has been modified: 2012-07-25 di
II BY IV Design e gh3 designed a dining pavilion Scarpetta restaurant in Toronto, Canada.
With the iconic CN Tower soaring and indicating its strategic location within the city, the New Scarpetta Dining Pavilion In Toronto is set within a green outdoor space framed by The Thompson Hotel, residence and public park. Located inside a geometric black pergola (designed thanks to the collaboration of the GH3 studio) that defines the lounge area both vertically and horizontally, II BY IV Design have created a dining space with clean lines that complement the angularity of the pavilion while respecting of the client's goals for a cool, different place, a "place to see". Guests can thus enjoy a full service bar and restaurant in a unique design location, that of the pavilion of the first international expansion of the famous New York restaurant Scarpetta.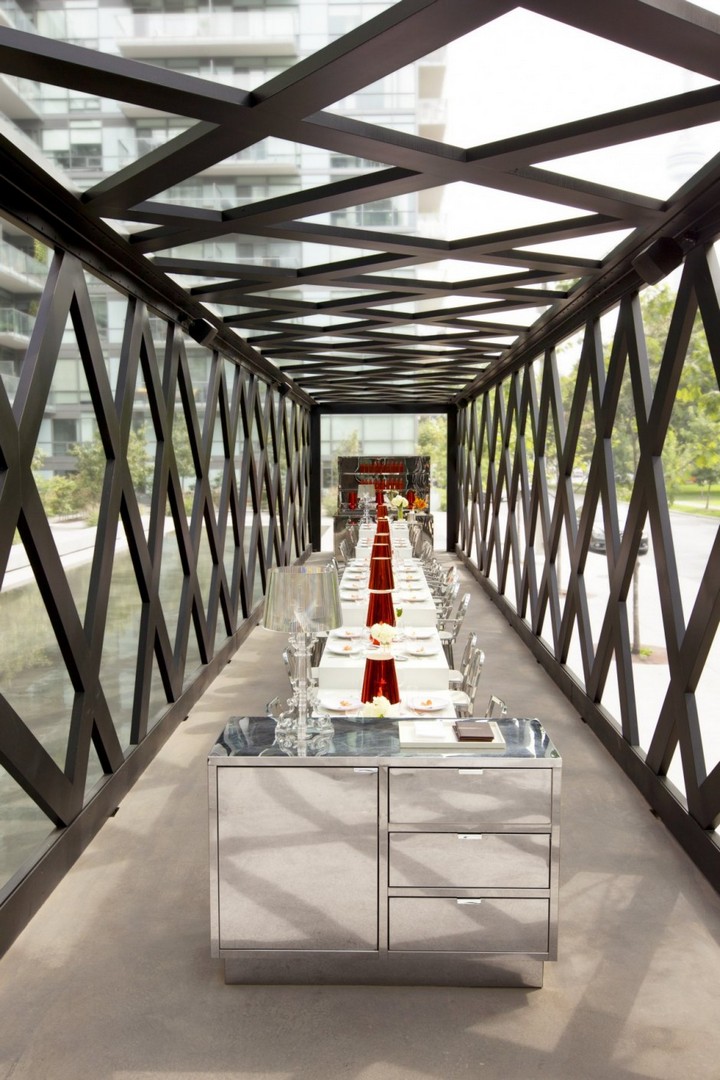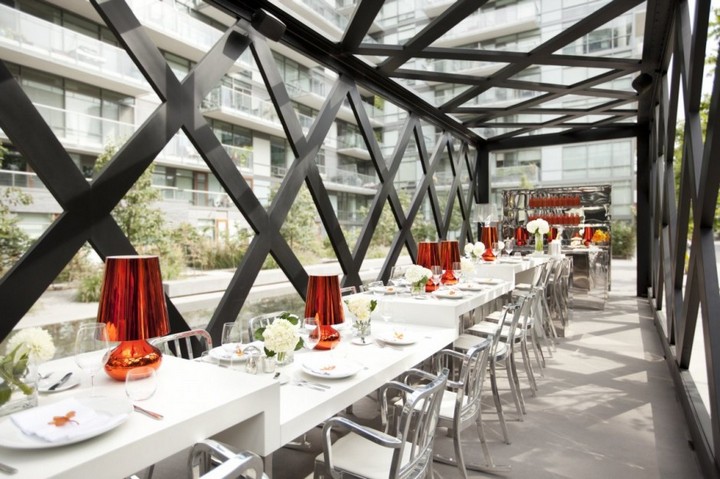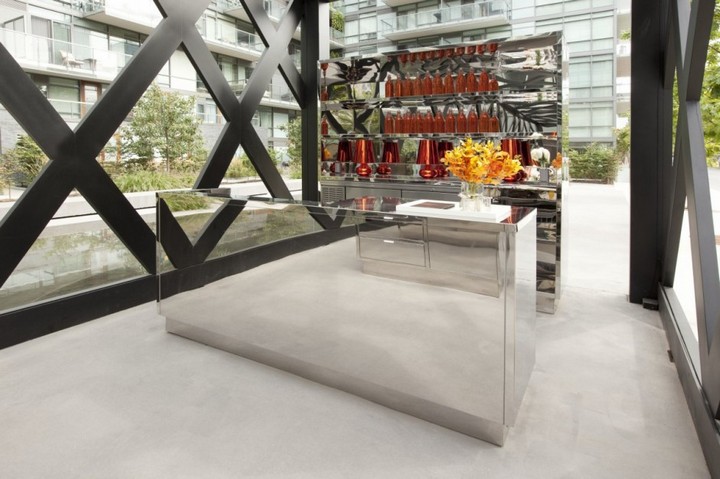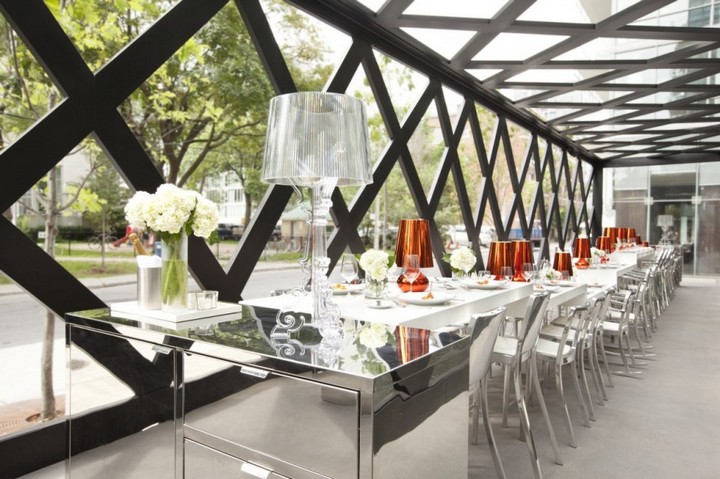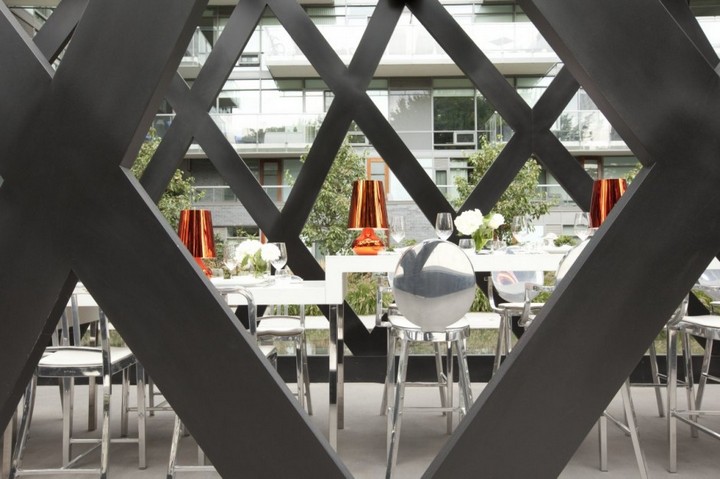 Images: Dan Couto
Street: Contemporist