BROSS presents INTRA
it has been modified:
2015-05-04
di
Quality materials, attention to detail and contemporary living trends characterize the console designed by Alessandro Masturzo for Bross.
The young designer has indeed interpreted the philosophy of the Friuli in order to strengthen the tailoring and excellence of the product.
Intra combines aesthetics and functionality, and it expresses the decorative value of the wood, which with its grain embellishes the environments in which it is inserted. The project is designed to give Alessandro Masturzo in small spaces a practical system of high aesthetic value: The console can be in fact against the wall, with a footprint of 40 x180 cm. Cut in the floor, in the center, a container useful for storing small objects: the top can be easily removed and re-positioned thanks to a magnet.
From comfortable board to rest, the console turns into a dining table: Open it reaches the size of 80 180 x cm and can accommodate up to six people.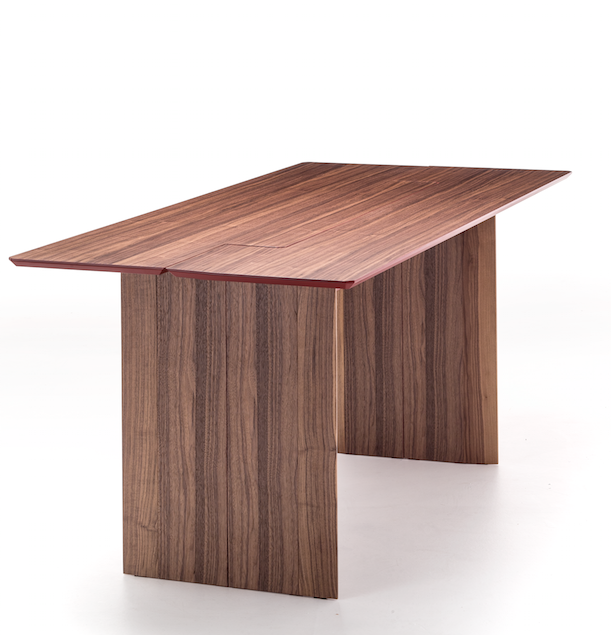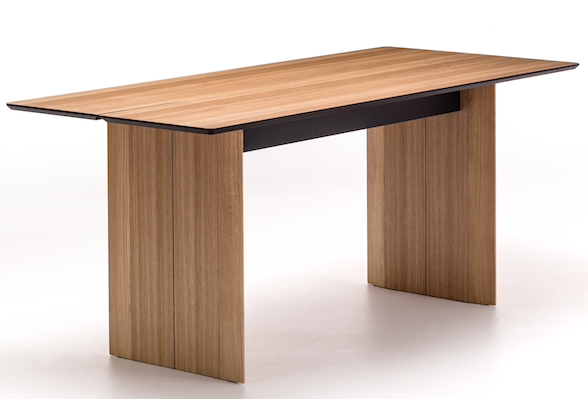 The base is in solid walnut or natural oak, the plan has the same finish. The special feature of this product is given by the profiles, lacquered with different contrasting colors. For the walnut version the board is actually proposed in burgundy while the natural oak in black.