BeoPlay A8: the first music system in the world compatible with the new iPhone 5
it has been modified:
2012-09-21
di
B & O PLAY offers the first music system in the world compatible with the new iPhone 5. BeoPlay A8
It offers great flexibility of use, allowing the user to choose how to listen to their music: wireless connection or through the new connector or the previous one.
Presented on the market in May 2012, BeoPlay A8 offers acoustic performance of the highest level, an attractive design and seamless connectivity. The wireless connection via AirPlay Apple is very simple, every iPod, iPhone or iPad can be installed on top of the device by providing an integrated music system that can be controlled with the supplied remote.
Now, thanks to the flexibility offered by the interchangeable connector BeoPlay A8, the system is compatible with the new iPhone 5.
BeoPlay A8 even allows you to completely remove the connection module for a cleaner look, if you primarily use the wireless connection.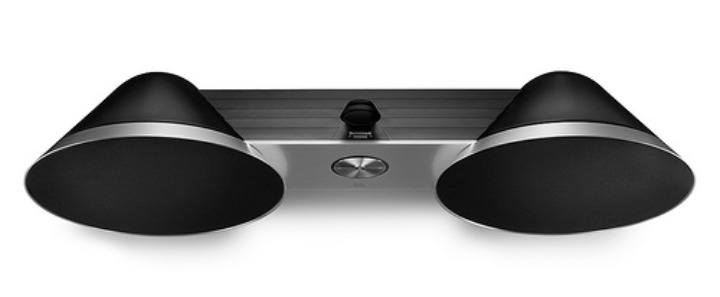 All new and old owners BeoPlay A8 will be offered at no additional charge the new dock connector, through "the updater dock A8". Users registering their email on beoplay.com/A8/dock-upgrade will be notified when the details on the upgrade program will be available dock.
This means that customers will buy from today the best music system on the market compatible with all features, in case they decide to take a new iPhone.
BeoPlay A8 enables playback of digital music with power and grace. Whether mounted on the wall is standing alone, BeoPlay A8 gives musicality to any room. BeoPlay A8 optimizes sound in three different locations - wall, corner or freestanding.
BeoPlay A8 is available in black or white, in 1.149 €.
From today, will be available in Bang & Olufsen stores worldwide, Apple stores in Europe, the United States selected in the designer stores and online at store.beoplay.com.