Milan, Brera Foscarini Space will host a work created by Stefano Arienti
it has been modified:
2014-01-17
di
From January 23 Foscarini Space Brera It will work created by Stefano Arienti, artist who is inspired by Arte Povera, With one of the central themes of his work: algae.
Foscarini sCurrency Share the new year with Algae, A work by Stefano Arienti and reinterpreted in a new, Special installation space Brera. In keeping with the cultural commitment of the company, continues the program of meetings, talks, installations and site-specific installations, designed to interpret the values ​​that the company always carries out: research, innovation, ability to create emotion with light.
The algae, protagonists of his first solo exhibitionIn 1986, are linked to a minimum and are factuality made with colored plastic envelopes, He made untouchable by the gesture of the artist. "The work of Arienti confirms the nature of Foscarini space in Soho, which is proposed as a place marked by the spirit of the brand, which should enter into dialogue with the city to tell stories, convey emotions and stimulate creativity", underlines Carlo Urbinati, co-founder Foscarini.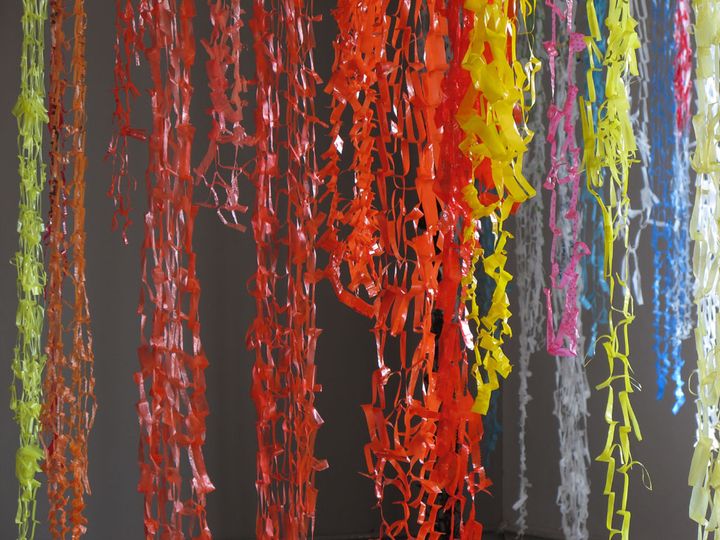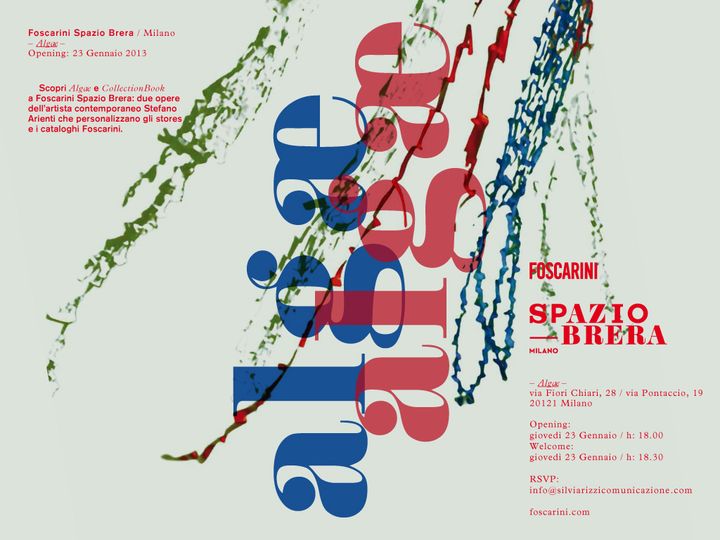 Inauguration: January 23 2014 - hours 18.00
Foscarini Space Brera
Via Fiori Chiari n. 28 / Via Pontaccio n. 19 - Milan