Nemesis Studio / Italian Pavilion at Expo 2015 Milan
it has been modified:
2014-05-13
di
Conceived as an urban forest, the Italian Pavilion at the Expo in Milan 2015 was designed by Nemesis Studio,
the scheme is to a square of water, called 'the nursery of Italy', the project is the winner of an international competition, mainly based on the concepts of transparency, energy, water, nature and technology.
The tree figure is structured around a large central square that welcomes visitors of the site and is the starting point of the exhibition. Internally, the property offers a well-defined and engaging exhibition that leads to a terrace that offers sweeping views across the Expo site.
At the level of the roof, a glass canopy is built with solar panels that produce renewable energy and sustainable. In addition, the cement used is photocatalytic, ie in contact with sunlight capture atmospheric pollutants and converts them into inert salts.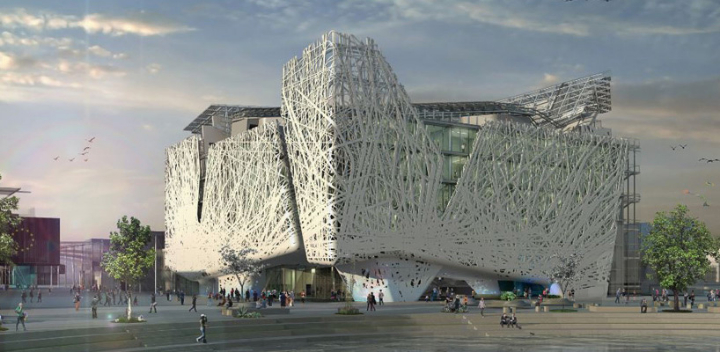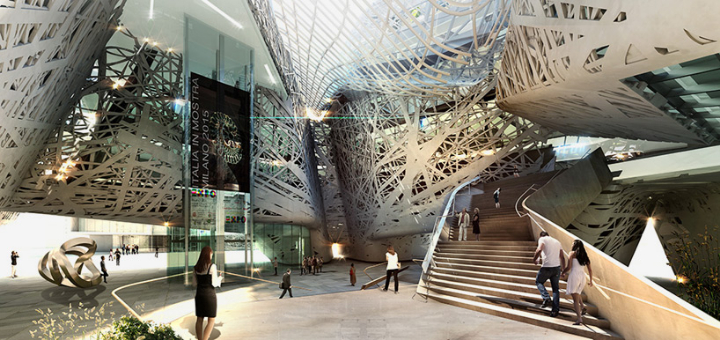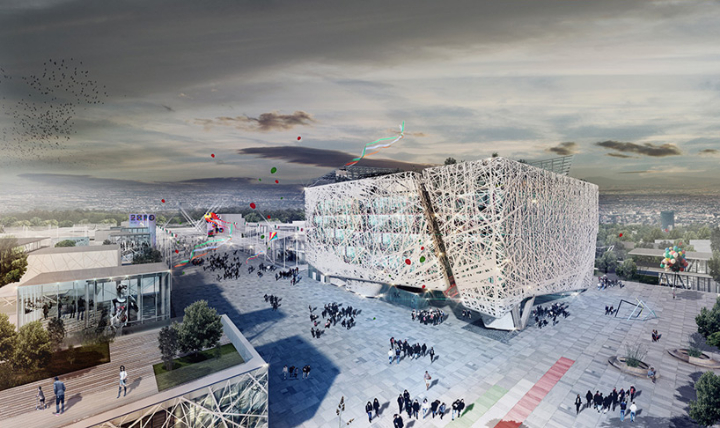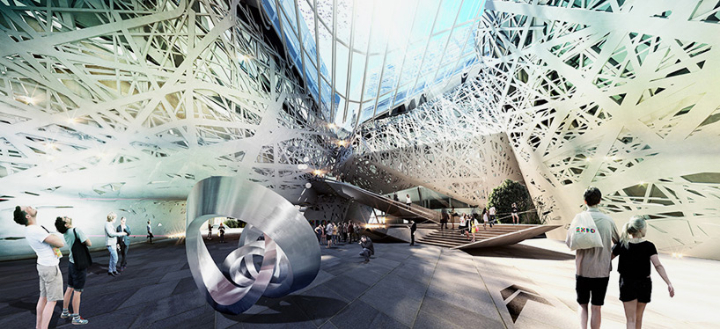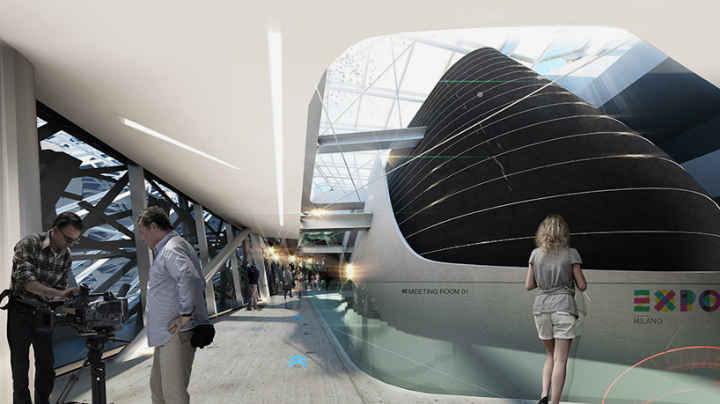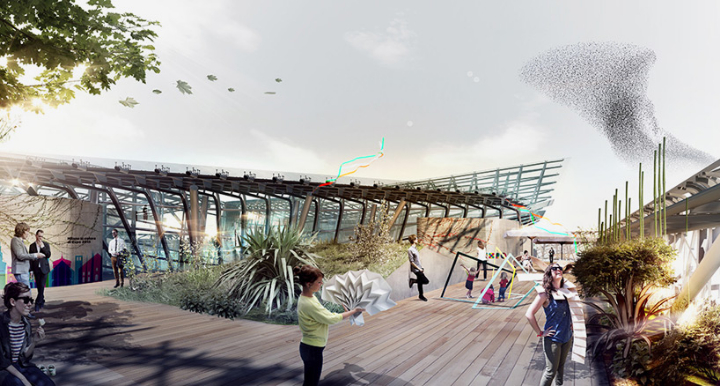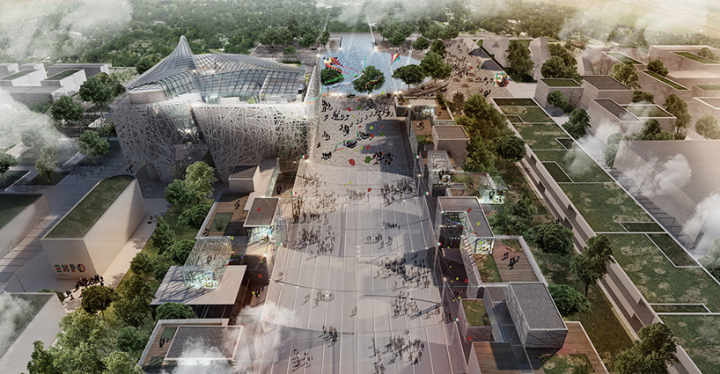 The structure will remain standing even after the event, and will serve as a center of technological innovation.
For more information: http://www.nemesistudio.it