Iascone Architects / OIBO 'the new terrace for SAIE3
it has been modified:
2013-02-26
di
The synergy of major Italian companies - Arredoluce, Frassinagodiciotto, Il Casone, Italtek, Metalco Home - sponsored by Unify and with the technical sponsorship of Emu, born to SAIE3 (Bologna 28 February-March 2 2013) project for an innovative Dehor.Disegnato by Bolognese Enrico Iascone, Oibo 'terrace It will be placed inside the Pavilions of SAIE3 and simultaneously in the city center, where will premiere as part of "Cities talking", an initiative dedicated to urban and environmental sustainability, visible in the most beautiful squares and streets of Bologna from 26 10 February to March.
Team's goal of companies is to create a system that combines a line of great compositional formal, simple and essential, with functional innovative and technically advanced. Oibo 'terrace, which is characterized by the presence of the System Pamper - patented by the company in 2010 Italtek - allows to heat and ventilate the outdoor spaces ensuring a pleasant warmth in the winter and a pleasant coolness in summer.
Initially designed to meet the needs of commercial areas - bars, restaurants and hotels - it can be easily installed even in private settings such as gardens, terraces, swimming pools. Oibo 'terrace will be built thanks to the know-how of the companies involved and their high technical level that will allow the engineering of the project aiming at an outstanding product that can overcome the current standards. Based on a module dimensional 2 5 × m, the system will be versatile and customizable according to requirements. The modular floor heating can be supplemented by heating elements which act as a connection and make the system suitable for any need, space, shape or size. Moreover, thanks to the use of natural materials and the use of innovative technologies to save energy, Oibo 'terrace will be an ecological and eco-compatible.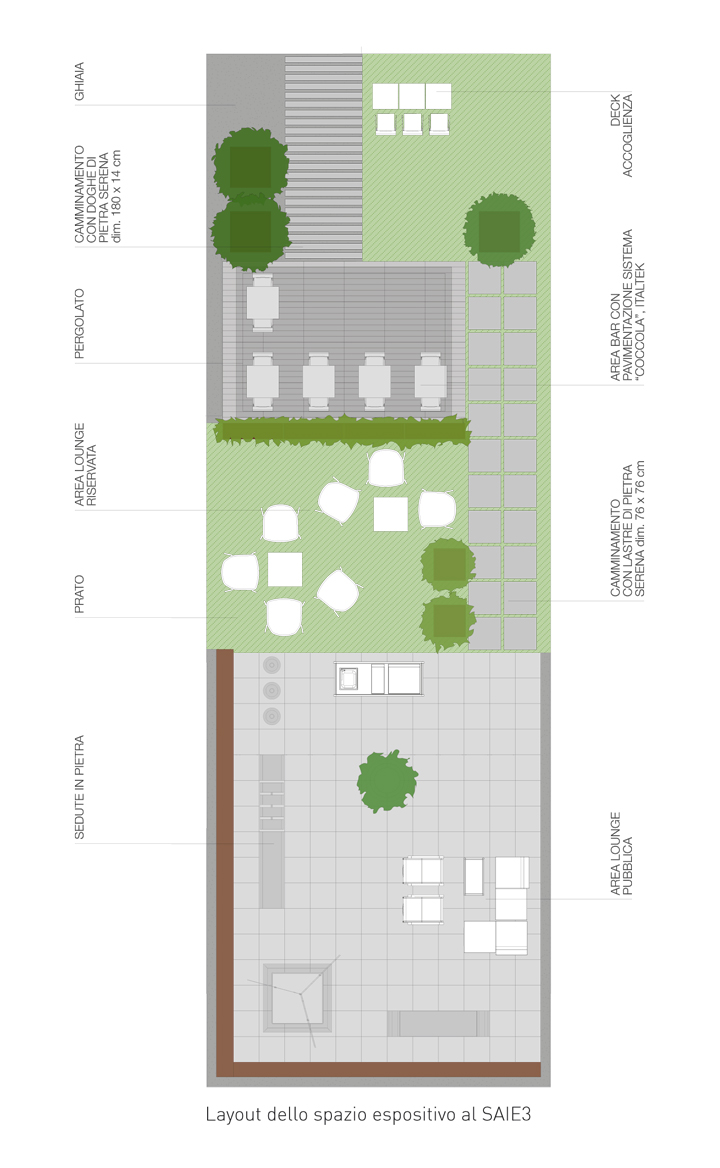 The decking of Oibo 'terrace will be the system of Pamper Italtek - a company specializing in heating systems for outdoor - and Pietra Serena Il Casone, a leader in the extraction and processing of sandstone. Arredoluce - reference for business and design in the field of decorative and technical - will supply and installation of lighting elements.
Frassinagodiciotto cure the design and the layout of the exhibition dealing with the engineering and project management. Metalco Home is rather specific partner in the development of the project Oibo 'terrace. All this will take place under the patronage of important Unify, the consortium of small businesses largest in Italy, who will put his experience in the craft sector in the service of the project.
Emu will be the technical sponsor who will provide the furnishings for Oibo 'terrace. Sponsored by Unify Shaping Arredoluce, Frassinagodiciotto, Il Casone, Italtek, Metalco Home
Sponsor: Emu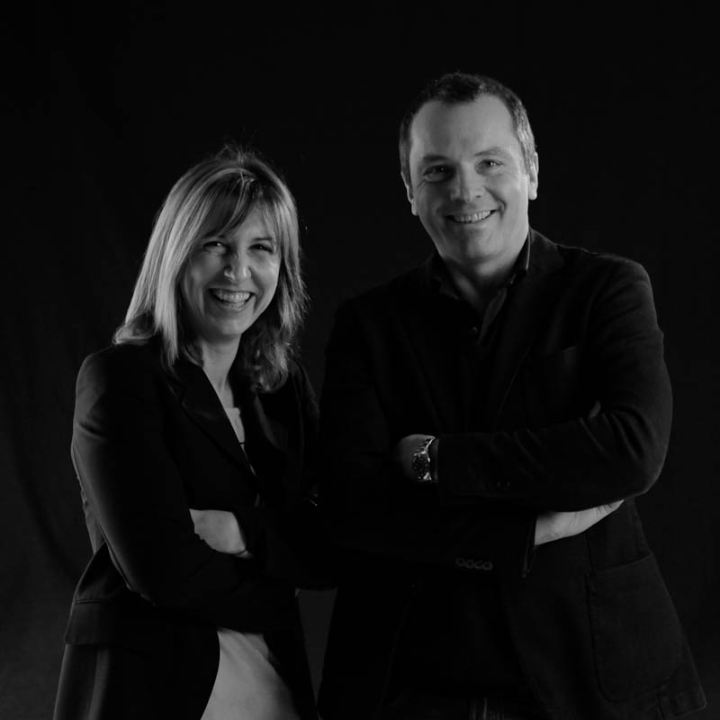 Enrico Iascone and Carlotta Menarini