Roberto Paoli for Seeded Mercadante, Hanging suspended in a session it has been modified: ‭2013-02-26 di
Hanging It is a chair designed by Roberto Paoli to Sown Mercadante. It is a project with a strong visual impact: a soft fabric keeps the session suspended in the air.
The designer dresses up as a magician but reveals the trick: a thin metal tubular structure rises up as an irregular lattice, until it merges with the seat. The body that receives the user presents a cut in the back, a smile in which to place the cloth that, dropped to the ground, conceals the support structure.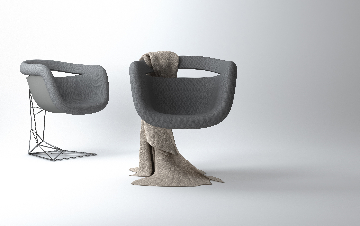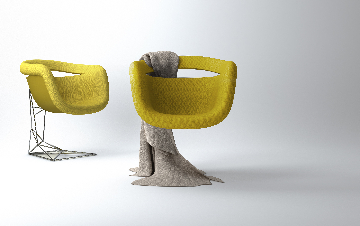 Hanging is made with polycarbonate seat covered with a padding tone on tone. They are available in different colors both of the seat both of the cloth that allow a high degree of customization.
DATASHEET
Product Name: Hanging
Company: Sown Mercadante
Designer: Roberto Paoli
Year of production: to be defined
Materials: polycarbonate padded, tubular metal, textile
Color: red with white towel, purple with white towel, gray with beige cloth, yellow with white towel
dimensions: 544x516x704h mm
Price: €1850