Hao and Archiland Beijing / SAMARANCH MEMORIAL MUSEUM
it has been modified:
2012-08-18
di
Spanish Juan Antonio Samaranch was the president of the International Olympic Committee 1980-2001. During his presidency he supported the candidacy of China as a city that would host the Olympic Games in 2008.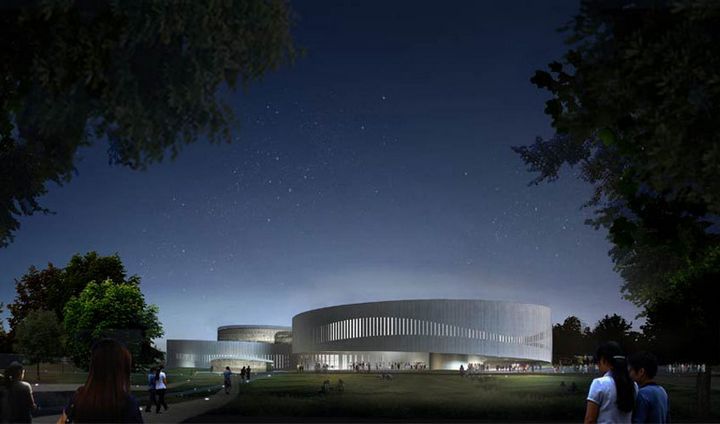 Tianjin, a city of more than 12 million people in northwest China near Beijing, was the site of several Olympic events.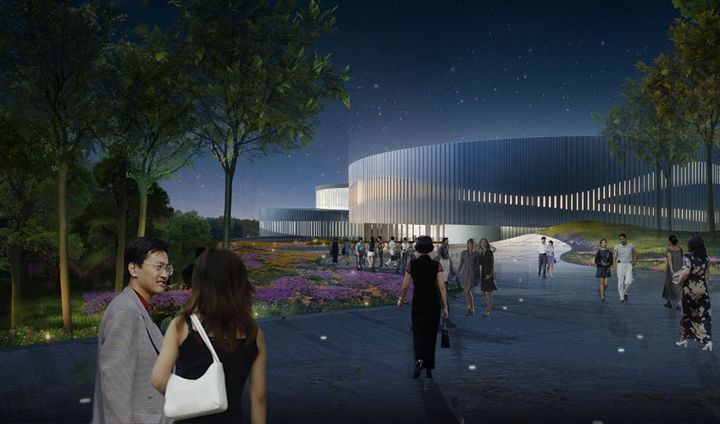 The new museum and memorial of professional history and future proposals of Samaranch, offering a space for exhibitions of contemporary art and culture.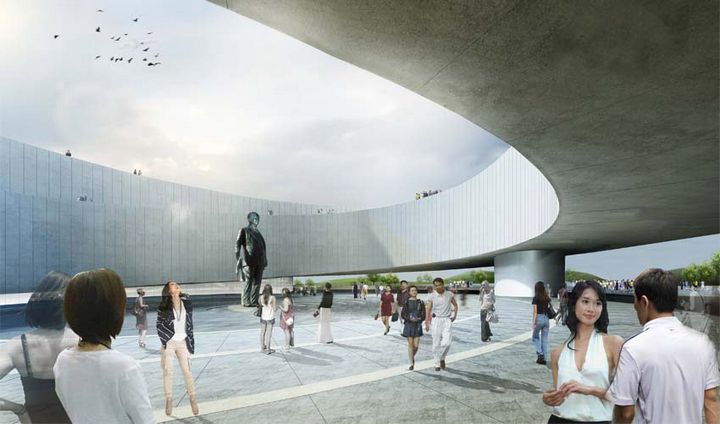 "With the project of Samaranch Memorial Museum it aims to combine two existing types: the monument and museum. This new combination allows the construction of a place that honors the life of Juan Antonio Samaranch and simultaneously creating a place that focuses on the real legacy of the Olympics, "says Jens Holm, HAO founder.
The five interlocking rings of the Olympic symbol serve as the basis for the architectural design of 25.000 square meters (250.000 square feet).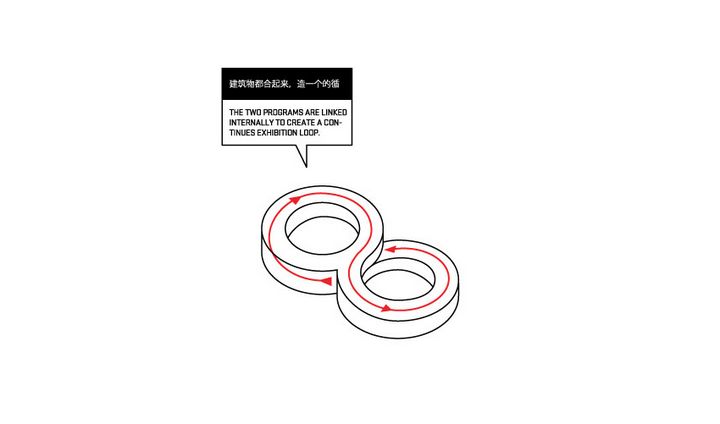 To re-arrange the rings and varying the scale, design HAO creates a museum consists of two rings above ground with three adjacent courtyards.
The two main rings serve as counterparties in the history of the life of Juan Antonio Samaranch. The first ring invites visitors through a public courtyard, lifting them on a circular ramp.
The first link will house exhibits that speak of the legacy of the work of Juan Antonio Samaranch with the IOC and the impact it has had on China and the world.
The second ring encloses a garden and focuses on the life and work of Juan Antonio Samaranch, who serves as a memorial to his achievements.
Together the two rings intend to create a continuous cycle that capture the visitor through the exhibition is that the areas memorial.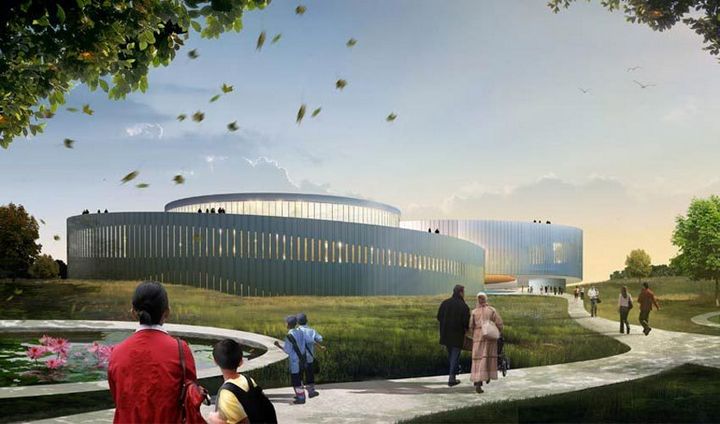 The design, construction, incorporates green technologies, installation of solar cells placed on the roof of the building that produce energy, to control climate through the geothermal heating and cooling.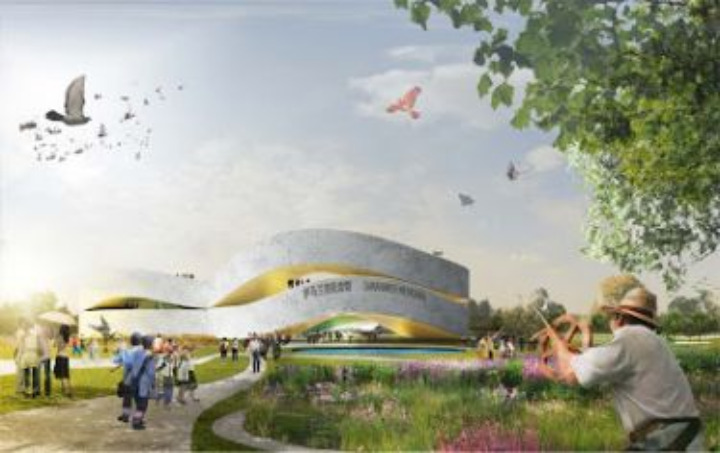 The surroundings 80 thousand square meters (800.000 square feet), the park has 204 circles representing each of the countries members of the International Olympic Committee.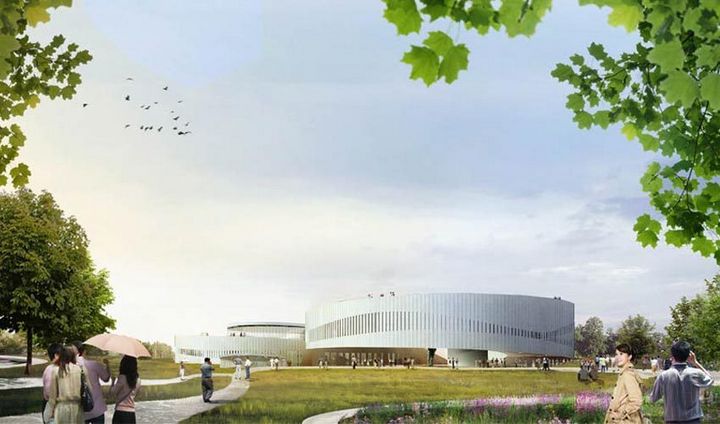 The circles contain different programs, creating a lush park and varied.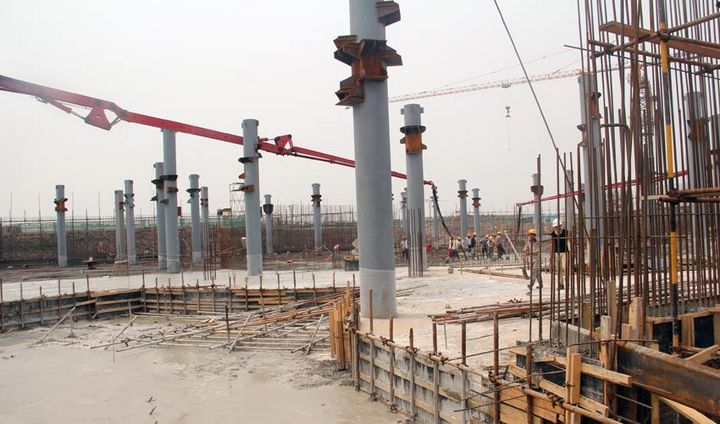 The new museum and park are scheduled for completion in 2013.
INFO:
Architects: Archiland Beijing, HAO (Holm Architecture Office)
Location: Tianjin, China
Project Area: 25.000 m2 building, 100.000 m2 landscape
Client: City of Tianjin
Collaborators: Krag and Berglund, Cowi Beijing