Pocket doors of Dierre Space, less clutter, design and originality it has been modified: 2014-10-16 di
Le pocket doors Space Dierre are the ideal solution for those who want to reduce the dimensions of the traditional hinged garage doors without sacrificing design and originality.
Thanks to a high level of customization and custom models adaptable to any room in the house.
Dierre is in fact the only company on the market to produce all the components of the pocket doors, not just the frame and subframe but also door and locking mechanisms.
Production capacity in the case of Space gives rise to numerous variants with models designed for brick walls or plasterboard walls and in version one or two doors, also opposed. The system can accommodate any type of interior door produced by Dierre, including crystal, the latest and most innovative models with wooden surface fabric or stone but also the classic pre-carved solid wood.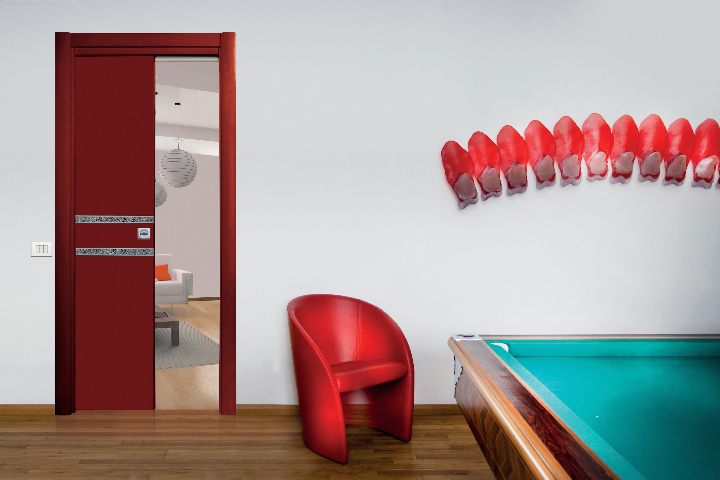 Synthesis of style and practicality, the systems retractable Space are made by an upright and a crosspiece entirely of steel and from a dumpster reinforced by omega side, to prevent warping during plastering, and have the bottom of the box removable, to recover any laying errors without having to trim the inner panel.
The steel guide ensures finally scrolling smooth and quiet of the leaf and is still removable even after finishing installation. It can then be replaced at any time without masonry work or other interventions particularly onerous.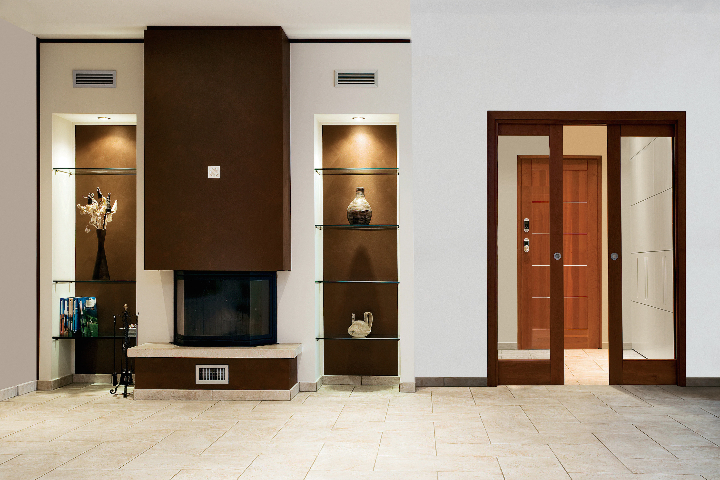 Among the accessories a kit for the simultaneous opening of the wings with one hand, can also be installed with the bins already walled, as well as the system for the automatic closing of the doors after the manual opening can be used both on the model with a single door and double .
Also available a mechanism that absorbs the closing force to keep it from bouncing on the jamb.