Fuorisalone 2015 - Lisa Corti presents 'Sotow - Sitting on the Flowers' it has been modified: 2022-06-03 di
What Sotow? E 'stands for "sitting on the top of the world."
Imposing and powerful statement that hides an object - simple - that made the history of design. Sotow is a collection of chairs - and not only - that makes chromatic elegance combined with a timeless design his signature style.
Who is Sotow? Sotow brainchild of Paul Calcagni, director, photographer and creative 360 °, today designerartigiano that gives life, thanks to his talent and his technical expertise, to handmade objects and customizable. An outsider looking at design from a perspective devoid of superstructures.
The search for Paul Calcagni is a true return to the origins and nature, the essence of color and functionality. A poetic traits combined with thin and light shades of color contrasts harmonious and elegant.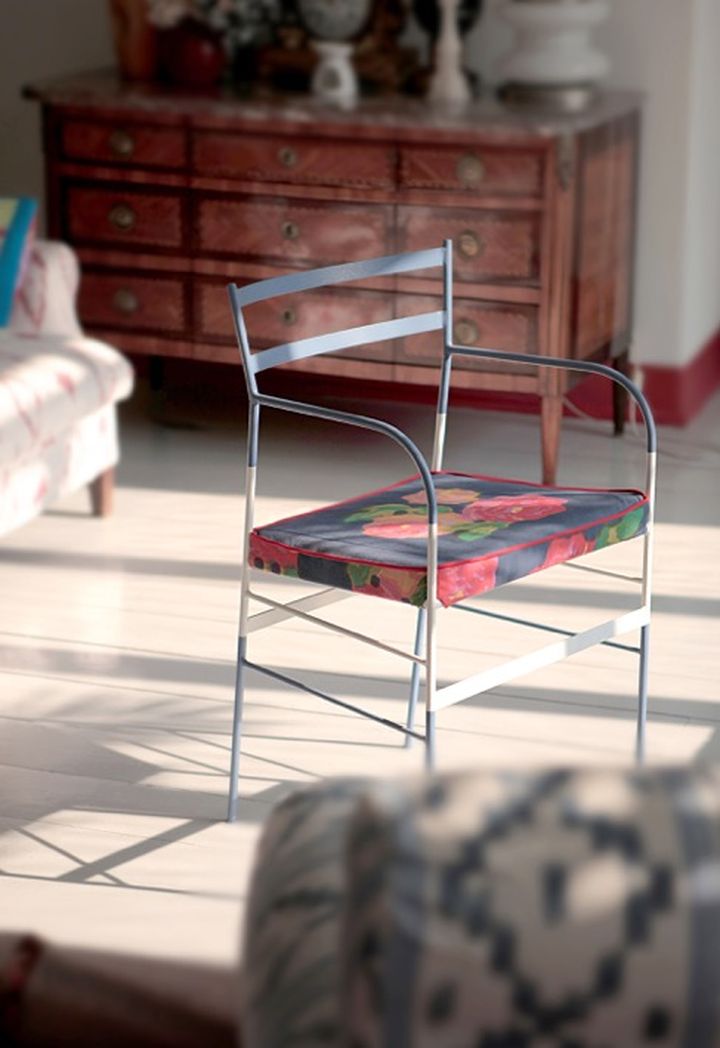 Simple materials and gestures - rigorously Made in Italy - that produce a sensory impact result in terms of wearability and comfort of the chair and empathy with the colors that can be chosen and combined with the upholstery of the seats. The line of the design, almost dematerialized, gives life to a functional, comfortable chair with a natural and immediate appearance, suitable for all environments both indoors and outdoors. Color, a fundamental component, defines the personality of each chair in relation to that of those who will use it, both in the color of the structure and in the various options for the upholstery of the seat.
The meeting between Lisa Corti and Sotow, is born from the color, love for the pairings never predictable and an understanding of the design as a search outside the box. And so a series of canvas with floral designs must collections Lisa Corti will be chosen to customize the sessions of two models of chairs Sotow, Paul and Pontine.
Two chairs destined never go out of fashion, a bit 'as Lisa Corti tissues that hold in them the taste and the memory of the ancient Indian craftsmanship and give life to a world evocative and original, combining the love for' India and the East to the contemporary taste and elegance, in a wise and perfect mix for over twenty years is exported worldwide.