The new duka shower cabin it has been modified: ‭2021-06-18 di
Duka, manufacturer of custom-made shower enclosures, has always offered in the catalog a wide selection of glasses in different finishes and with numerous serigraphs.
In addition, in the 2018, the company has decided to introduce a new mirror-effect chromed glass to the catalog, which transforms the cabin into a distinctive piece of furniture capable of interacting with the surrounding light and space.
Made through an articulated chromium-plating process under vacuum, for cathodic spraying and without the deposit of silver or aluminum on the surface, the new finish does not alter in any way the characteristics of the shower wall, which can be hardened and treated, so as to resist to halos and limescale. Furthermore, the glass is particularly suitable for prolonged exposure in environments with high humidity, as well as being resistant to scratches, condensation, acid attacks and salt spray.
Finally, the mirror is a particular "two-way mirror" (or "spy mirror") that is reflective only on the outside and transparent inside. In this way, whoever is inside the shower can also enjoy the surrounding brightness and space.
Without considering the advantage offered in terms of privacy, a problem common to those who own a shared bathroom or opted for one of those new solutions in style, which want the bathroom open on the bedroom.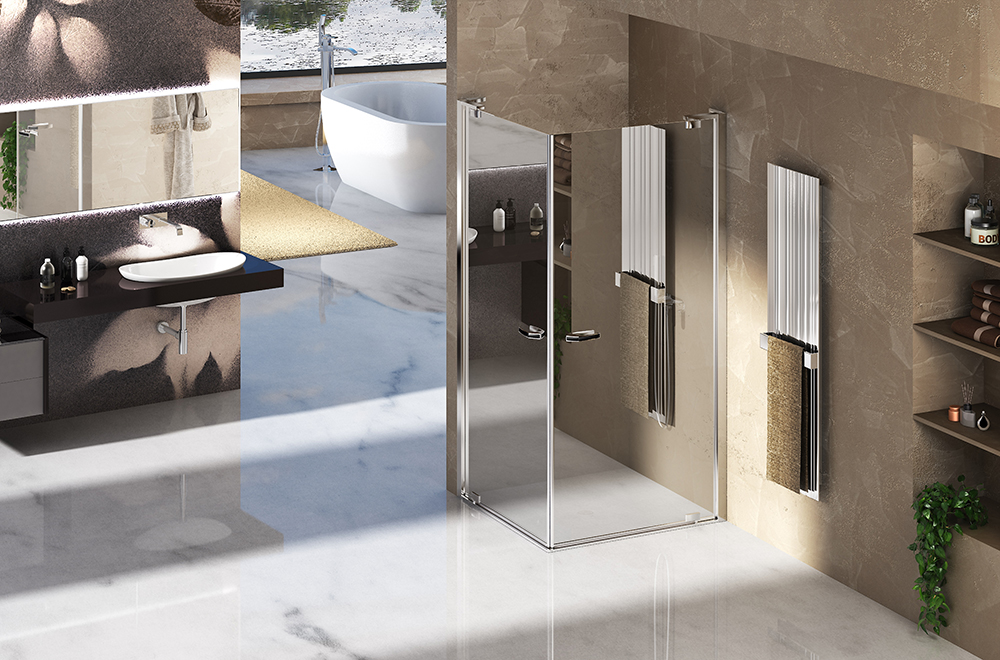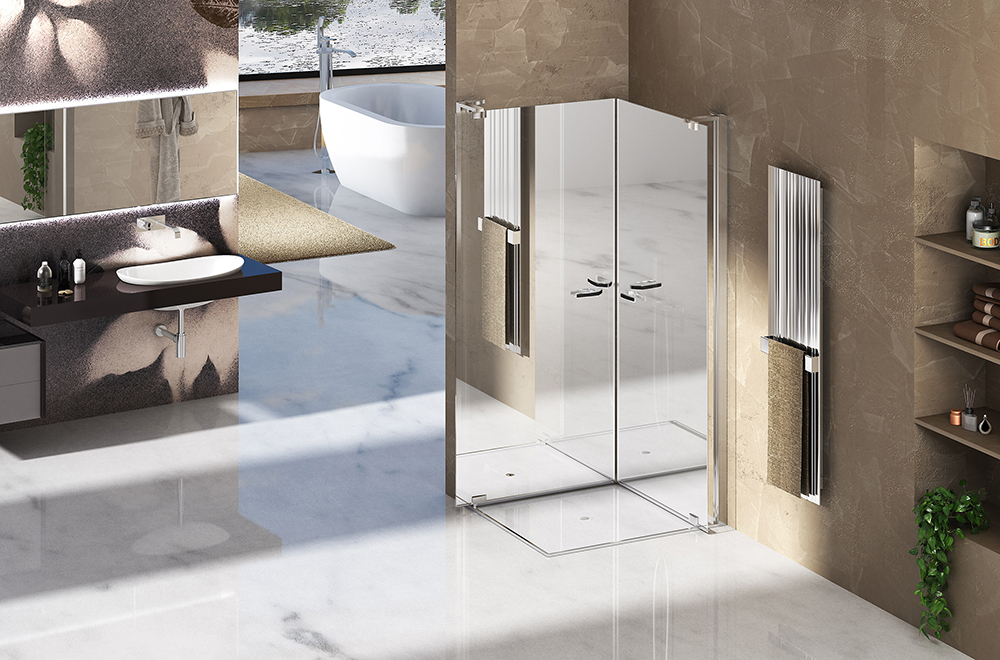 The new duka finish, a glam evolution of the classic and "static" silk-screen printing on glass, is currently available on the free 4000 models, walk-in free standing without supports, with single wall and swivel movement, and on the 4000 nature model, with double revolving door for corner and innovative shortened top profile, only 20 cm.