SCULPTURE VASES: artistic expression in Villari porcelain it has been modified: 2023-09-25 di
From the eclectic Funky Grail to the sophistication of Le Grazie and Let's Dance, these vases transform domestic spaces with an explosion of colors and unique shapes. An ode to Villari's art and creativity for timeless furnishings.
Vases, timeless decorative objects, have an ancient history that crosses cultures and eras. They have always been an expression of artistry and creativity, and the porcelain vases in the Villari collection take this tradition to new heights. These refined vases populate home spaces with their bold sculptures, offering an explosion of color and creativity.
The Villari collection offers a wide range of styles, from proposals inspired by the 20s to those designed for color lovers, up to the more ironic interpretations. Here are some of the works of art that make up this eclectic collection:
FUNKY GRAAL, design by Emanuele Pangrazi
The FUNKY GRAAL collection, created by Emanuele Pangrazi, is a perfect example of Villari's incredible creativity. These glass and porcelain vases are an ode to light, transparency and colours. The minimal lines merge into a unicum of unique objects that arise from an inventive process that starts from design and its infinite possibilities.
Pangrazi tells of an incessant investigation between the strength of the forms and the meaning of the decorative language. These vases represent a meeting between apparently distant worlds, combining the sacred and precious element with a bold decoration. Three containers make up this collection, characterized by a base in very fine porcelain with a gold bath, connected to the glass through a special bond. The primary shapes intersect in unique ways, creating a kaleidoscope of reflections. This is a connection between materials that challenges the logic of time and space, creating immortal objects.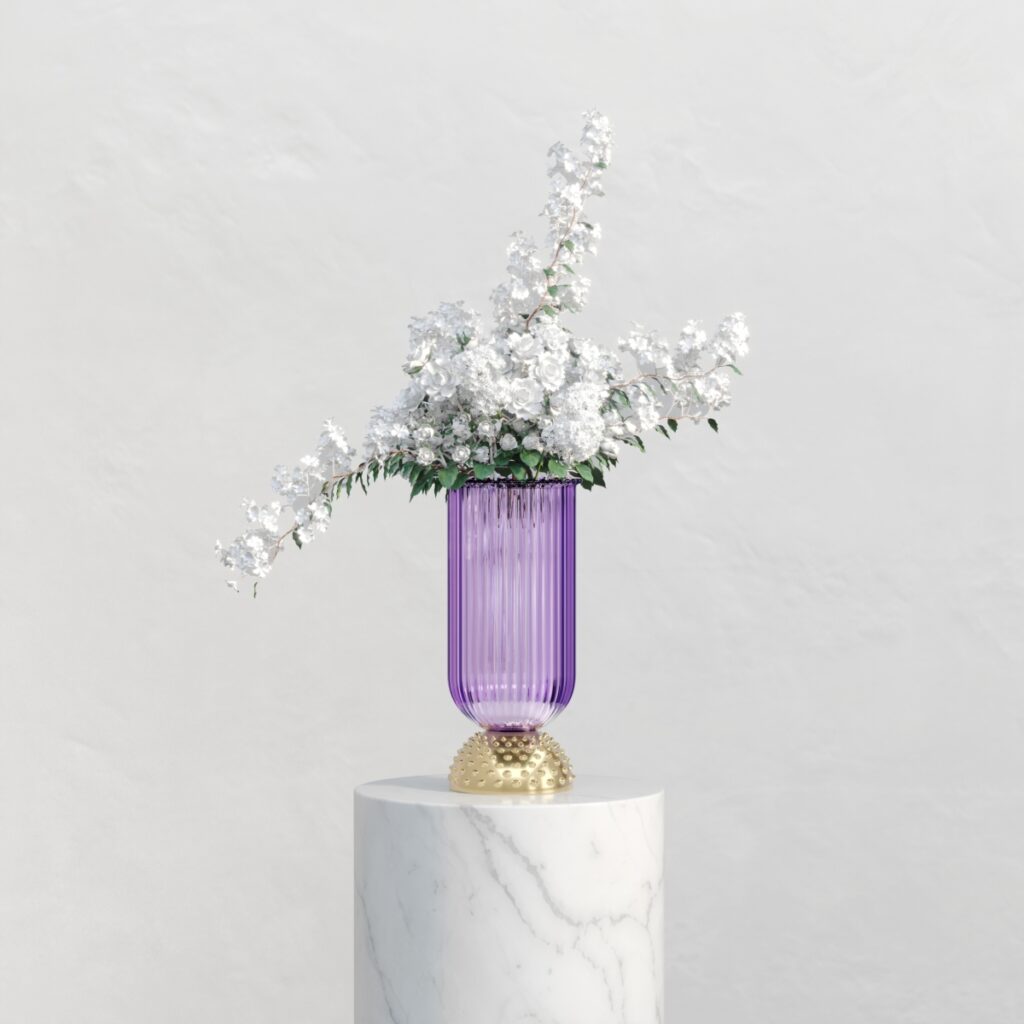 LE GRAZIE – Le Grazie AGLAIA, EUPHROSINE, design by Debonademeo
Le Grazie is a unique collection inspired by the word "source". These vases take inspiration from the myth of the Graces, divinities symbolizing vital impulses. The sinuous and vaguely neoclassical shapes of the AGLAIA and EUFROSINE vases reflect this inspiration. The three-dimensional textures recall industrial memory, creating an essential and symbolic design. The primary geometries define these vessels as containers of water and light, symbols of nascent energy and generators of new life. The top of the porcelain vases can be used as a flower holder or container for objects, while the methacrylate base acts as a rechargeable lamp. These objects are a unique fusion of form and function, craftsmanship and technology, industry and poetry.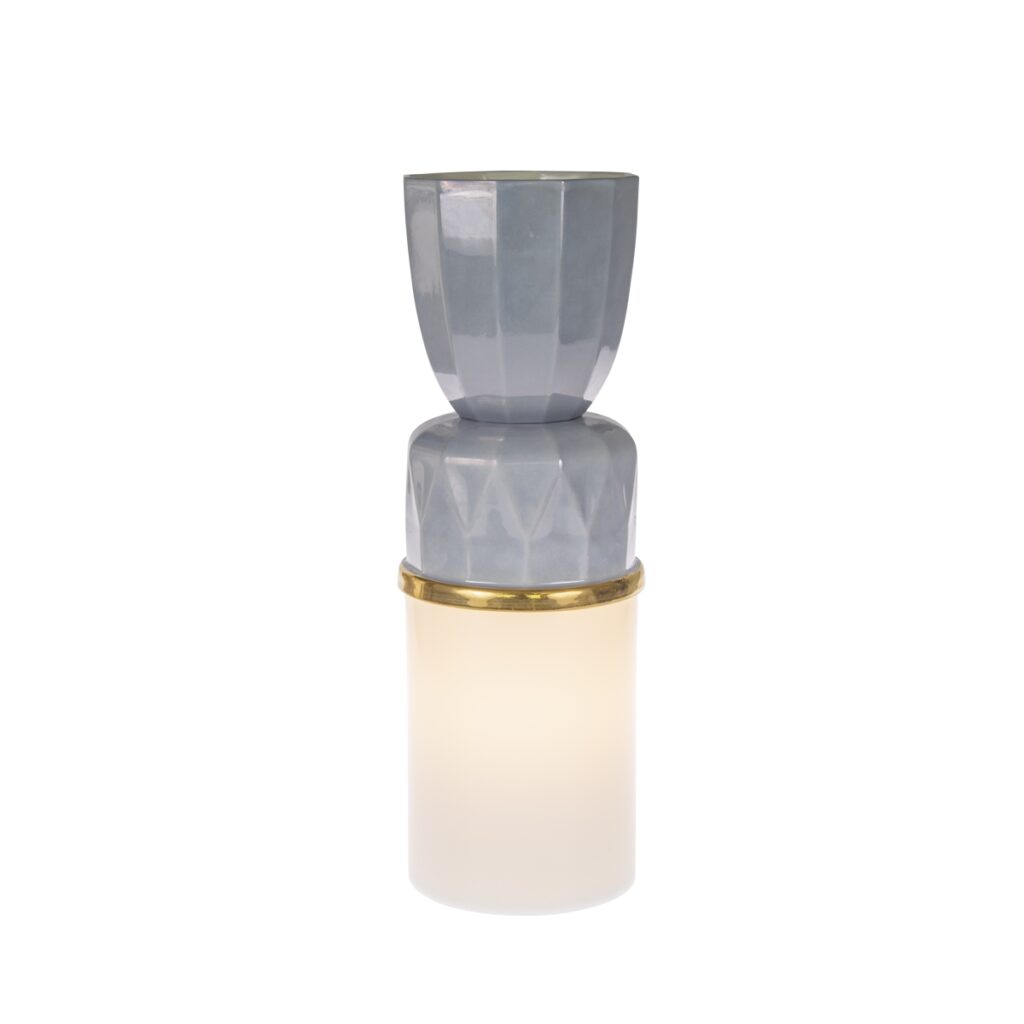 LET'S DANCE, design by Elena Trevisan
Designer Elena Trevisan presents us with "Let's Dance", a collection of fine porcelain vase-sculptures. These vibrant vases pay homage to the frenetic dances of all cultures and times, expressing energy and vitality through explosive, luminous colors. The dynamic shape and vibrant design of these vases represent an unprecedented combination of form and function, craftsmanship and technology, industry and poetry. In the words of David Bowie, "Let's Dance, put on your red shoes and dance!"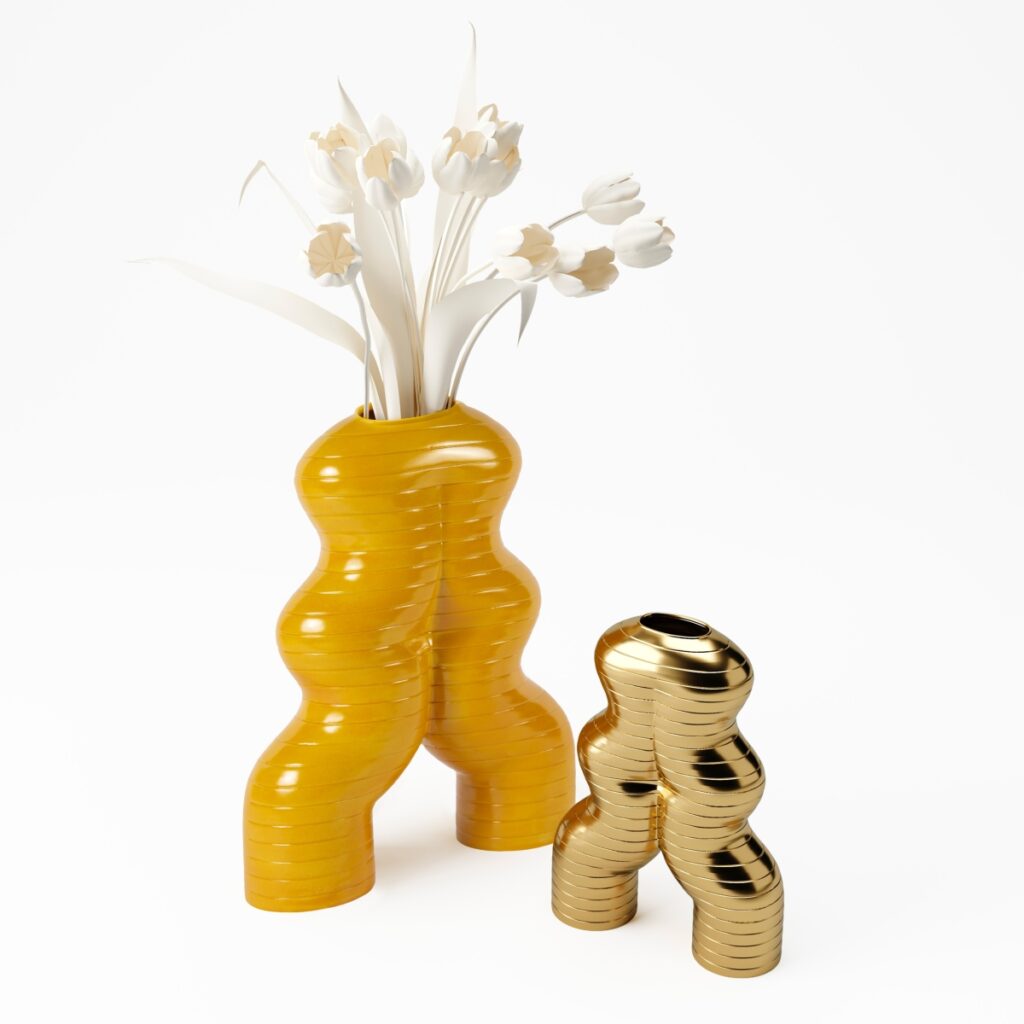 POPPY and TULIP
The POPPY and TULIP collection brings the deco style of the 20s to life in an eclectic and elegant way. These very fine porcelain vases are hand painted in white and 24 carat gold, expressing the most spectacular side of porcelain.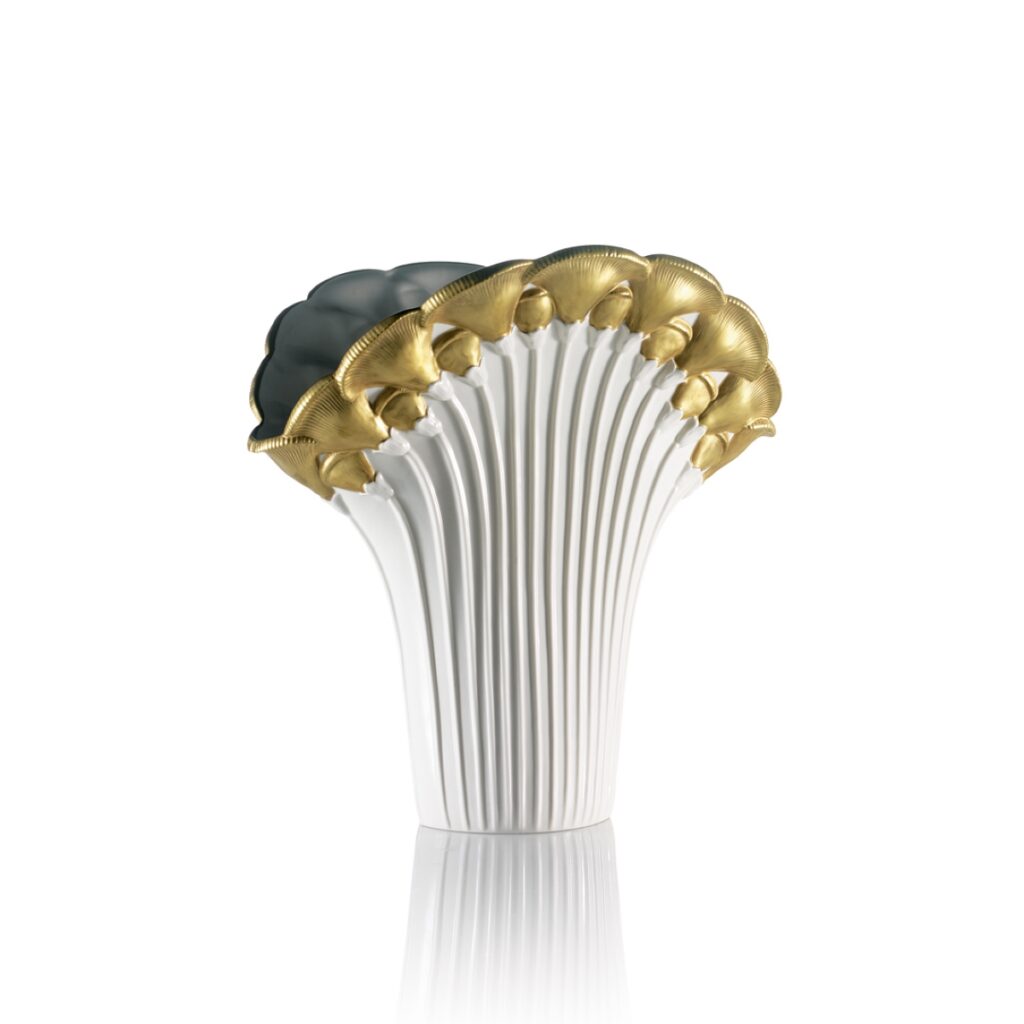 LEONARDO
The LEONARDO vase is a tribute to Leonardo da Vinci, inspired by his treatise on the golden ratio. With geometric lines and contemporary elegance, this vase is perfect for any room, representing the art and quality that characterize Villari.
In conclusion, the Villari porcelain vase collection represents an explosion of creativity and beauty. Each piece is a unique work of art, combining tradition and innovation in a surprising way. These vases are not just decorative objects, but real sculptures that transform domestic interiors into spaces of timeless beauty.