LIDO study: three new products at the Milan Design Week 2017 it has been modified: 2017-02-21 di
LIDO, Laboratore Innocenti Design Office, is the young creative reality founded by Ilaria Innocenti and Giorgio Laboratore. They will participate in the Milan Design Week 2017 with three new products that will be presented in different locations during the Salone del Mobile 2017.
The two designers come from different design experiences but share the same passion for design and visual arts. Ilaria's approach is characterized by an interior education with a strong visual culture, while Giorgio's approach comes from industrial design and is characterized by a deep knowledge of materials and production processes.
Since 2014 work together on research projects, art direction, corporate identity, product and interior design. Attentive to contemporary languages ​​and attracted by the evocative and emotional value of the product, is available with a sartorial mentality against companies they work with, dealing with product and interior but also of image, fabrics, fittings and all you can be imagined and designed.
SHIRT
Chemise is an armchair with a dual personality: a soft padded fabric wraps a severe structure. Rigorous, strong characteristic look, the structure has a shaker taste that goes perfectly with soft pillows and cozy volumes. As flesh and blood, the structure and the padding come together in this chair by the gentle forms in which the fabric, uncertain and a bit 'shooting, alternating with the stitching rhythm and tubular metal frame, creating an iconic visual impact.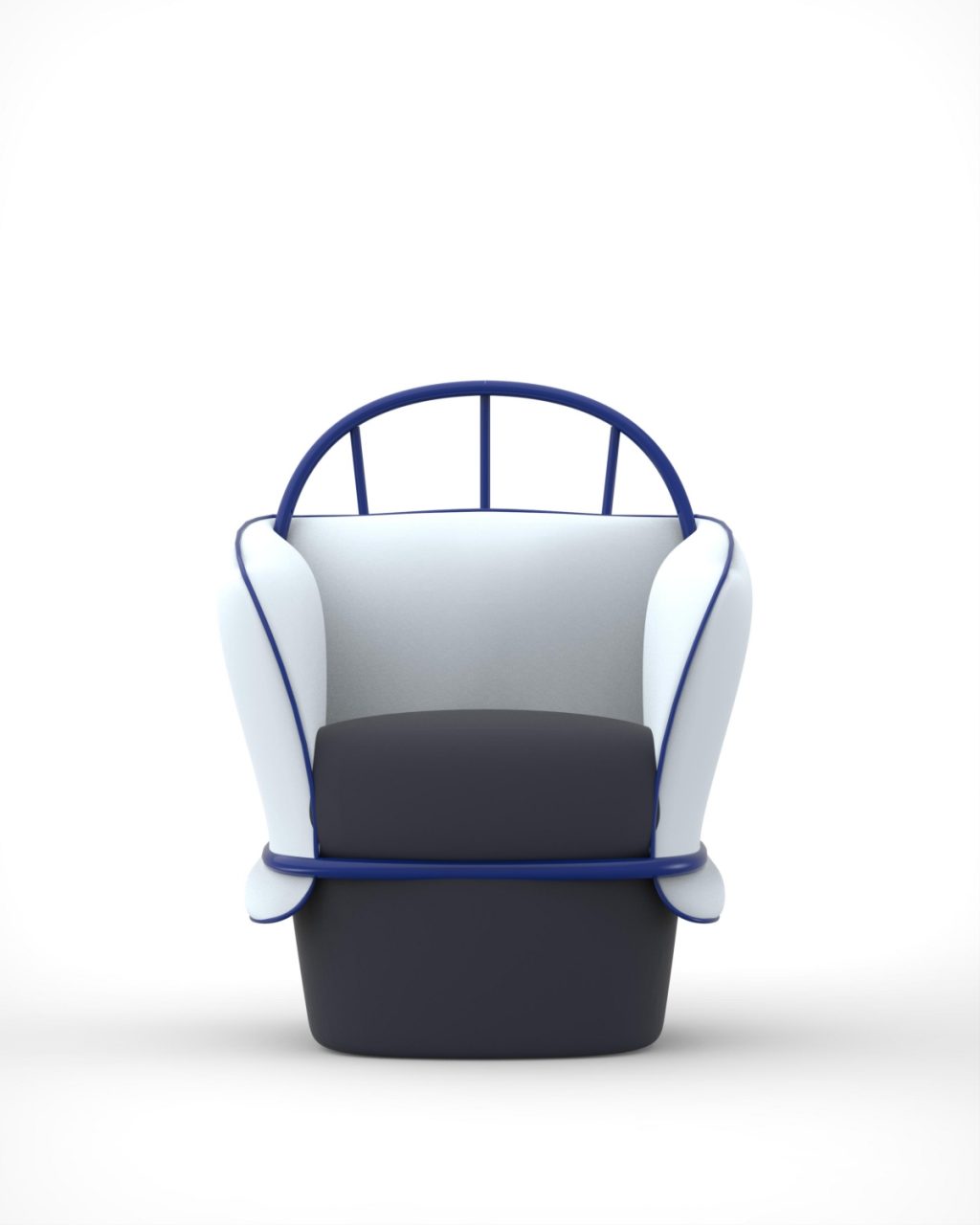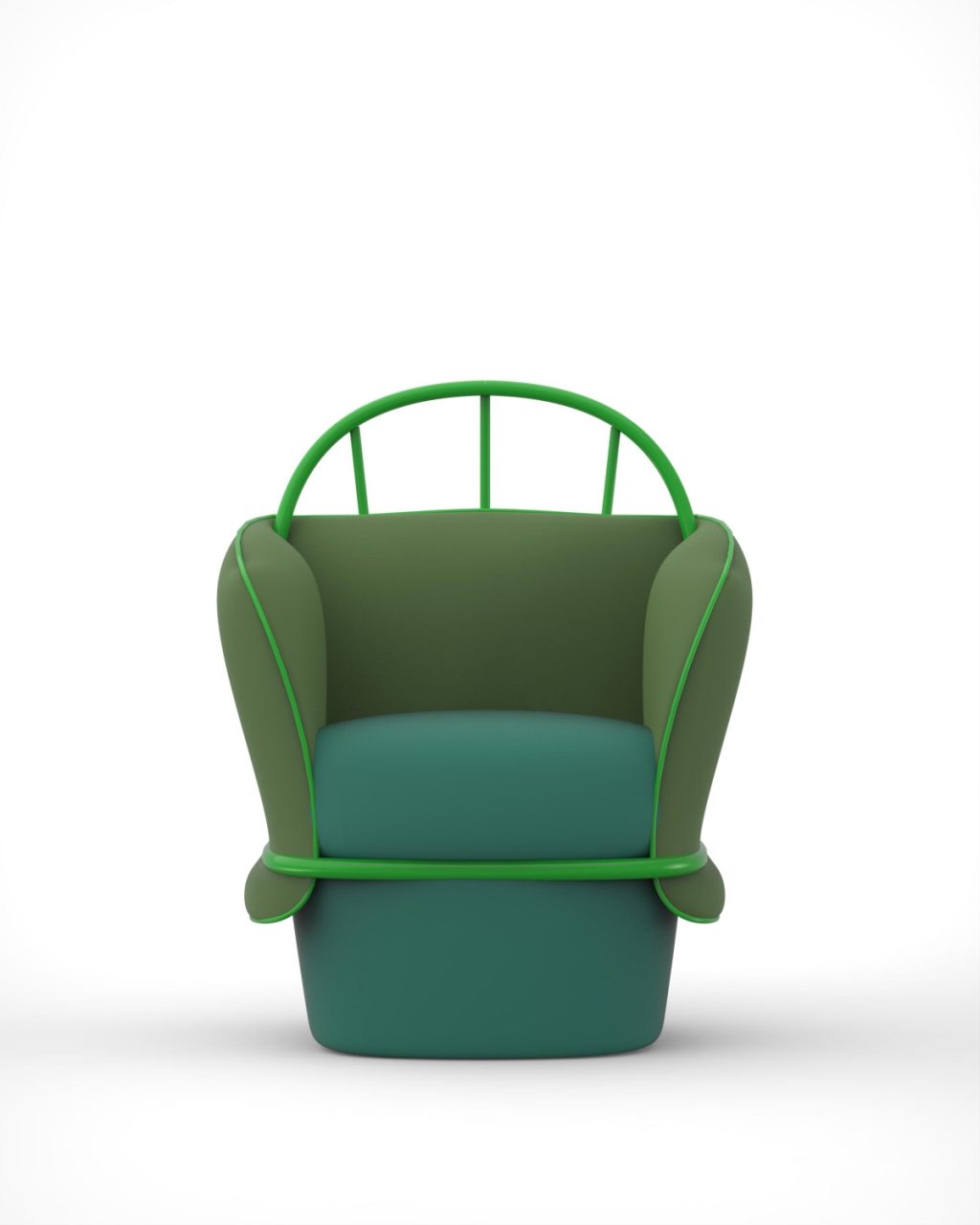 Producer: My home collection
Product type: Armchair
Materials: Metal, padding
dimensions: 90 x 75 x 90 cm
POPUP
Popup is an ultra-slim wall clock with a simple game of folds, breaks away from the wall, gains depth and volume becoming an object with a strong graphic. To embellish and enrich the clean design of this new object are the contrasts of metal surfaces: the three-dimensional element is powder-coated with a matte finish, the dial is anodized with brushed effect.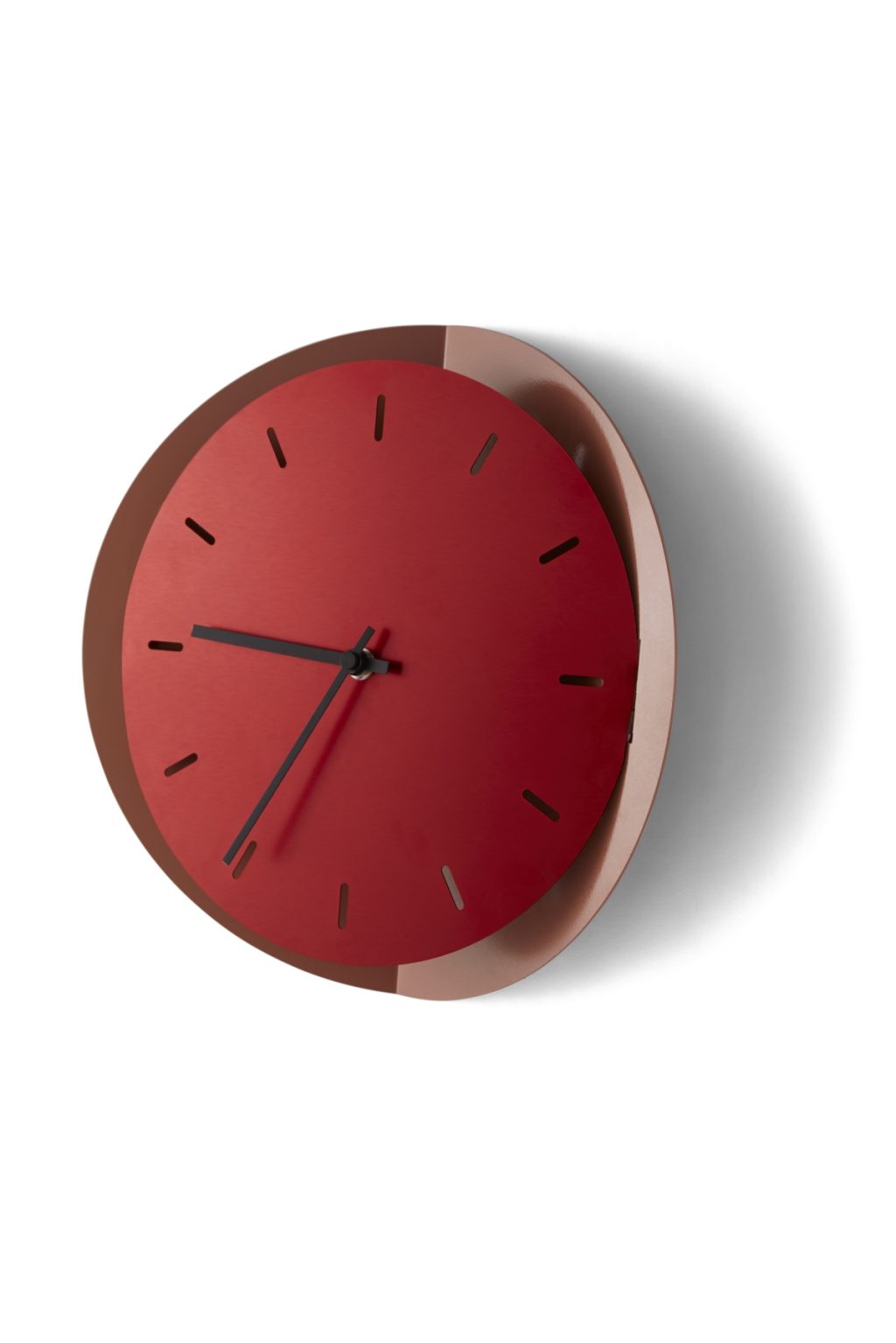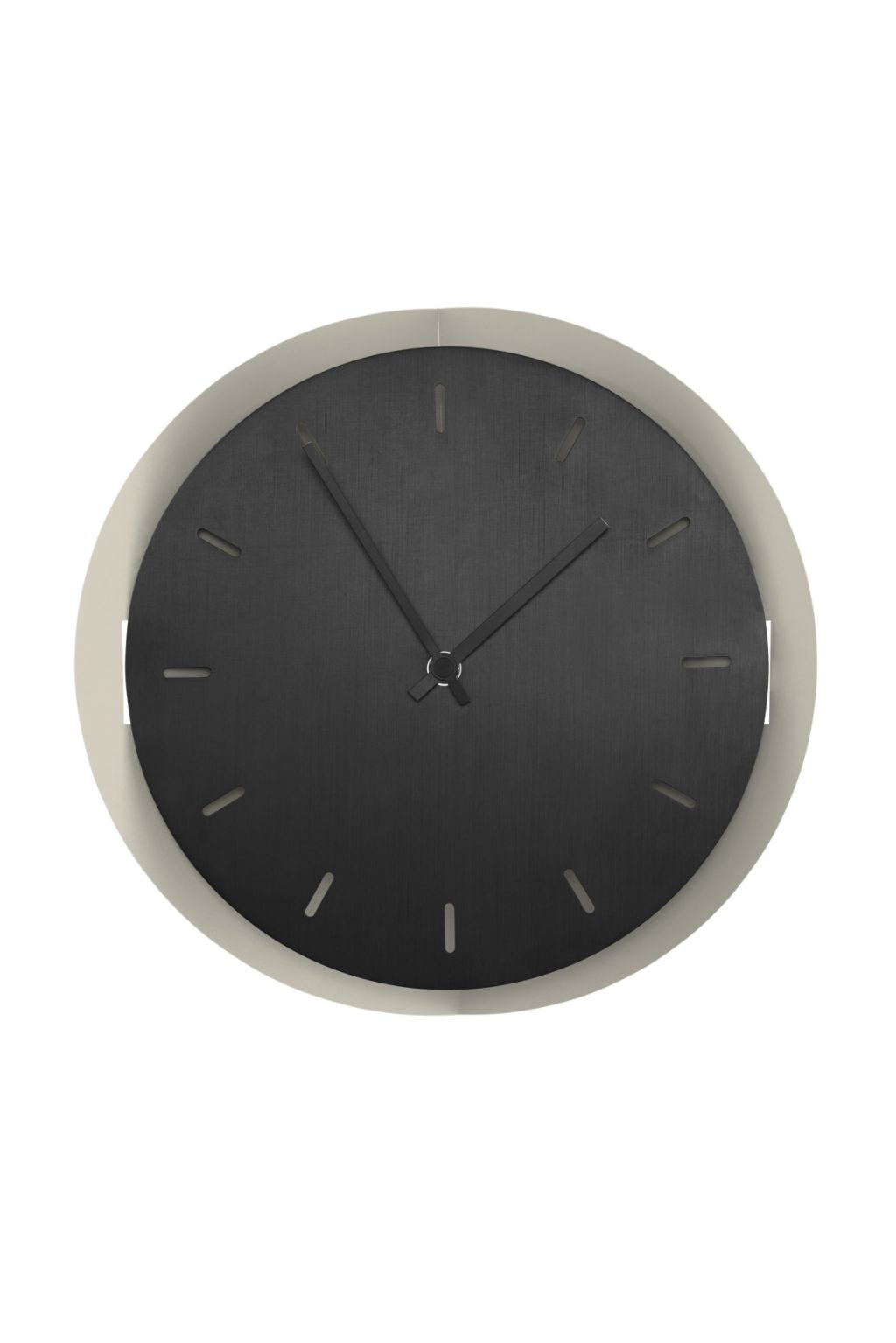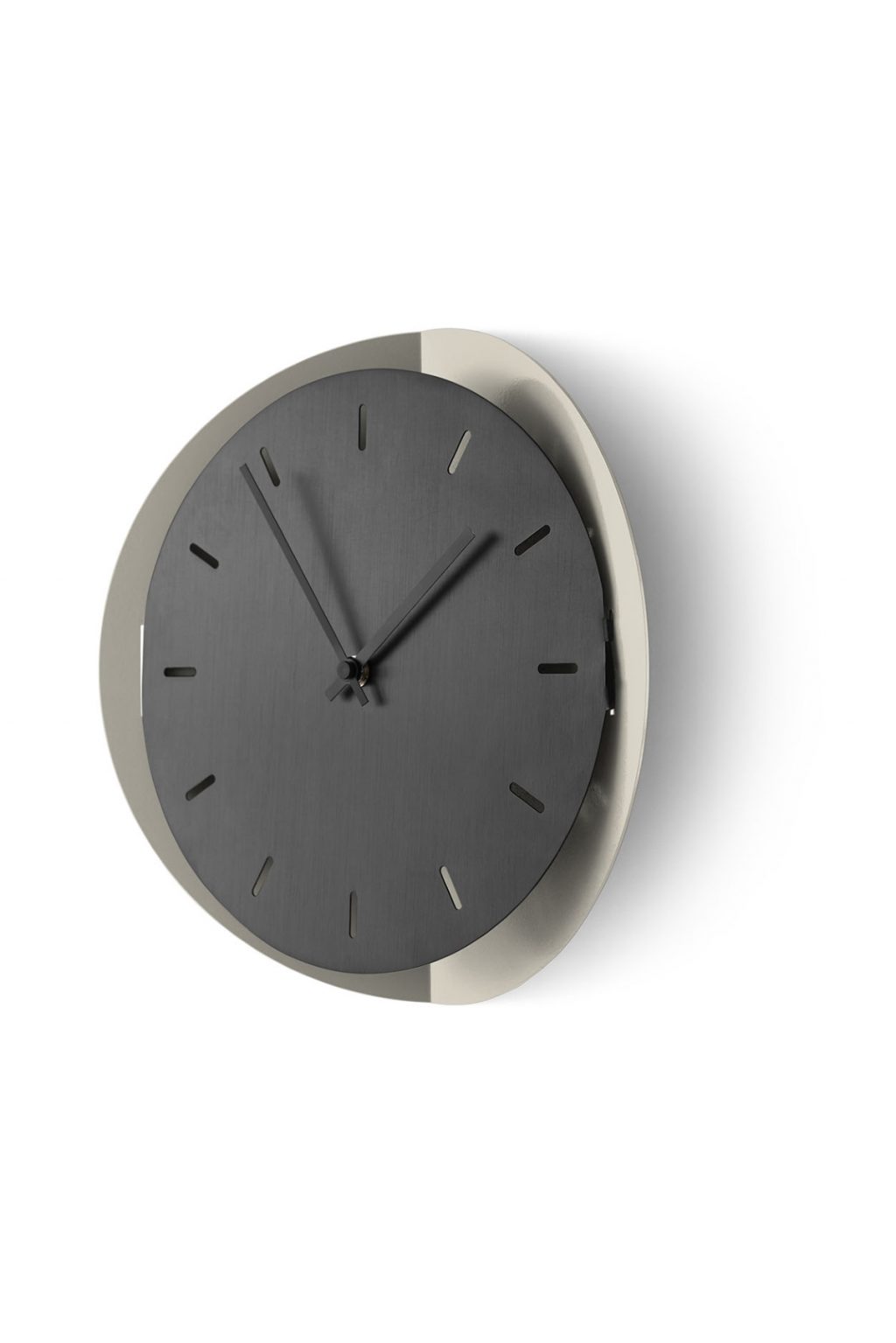 Producer: Incipit
Product type: Wall Clock
Materials: Metal
dimensions: 50 x 6 x 50 cm
Halfie
The stone floor is divided into two halves and suspended on a thin metal structure reminiscent of a left open drawer. The result is Halfie, a small furniture that, like a giant empty pockets, can have multiple uses: magazine rack, wet bar, coffee table and bedside table.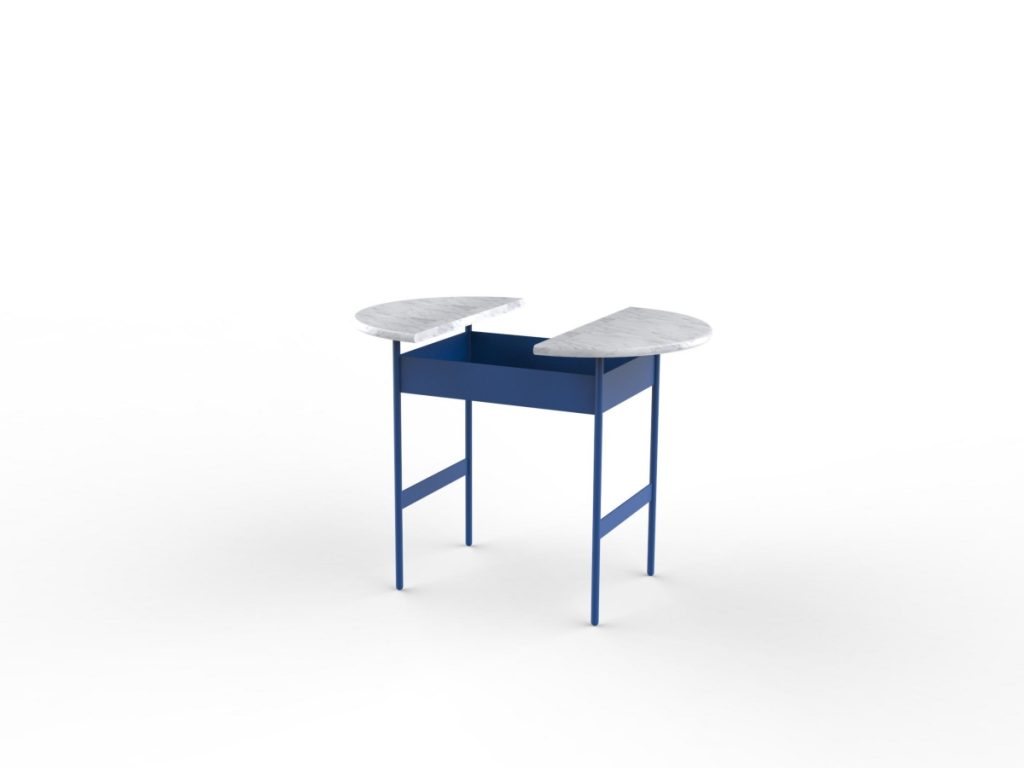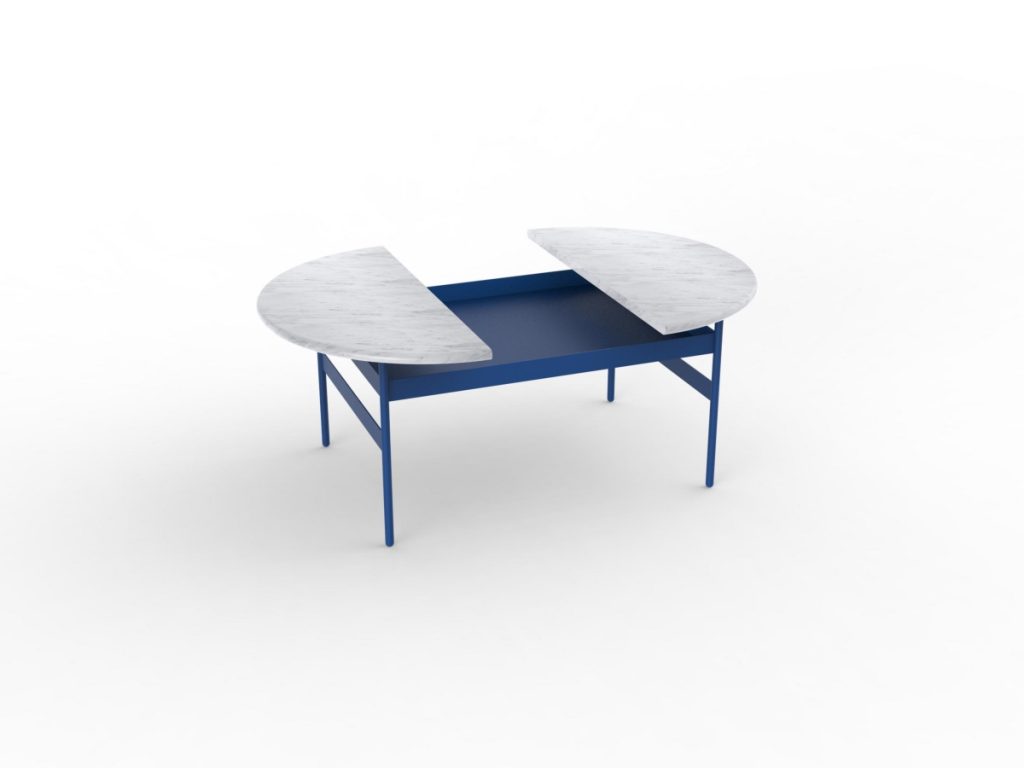 Producer: My home collection
Product type: coffee table / bedside
Materials: Metal and marble
dimensions: 70 x 50 x 30cm / 60 x 40 x 45cm
www.studiolido.com