SIRECOM Carpets Italy. Online configurator available it has been modified: 2022-06-24 di
The company, specializing in the creation of custom-made artisan carpets, provides a useful tool that allows customers to design the model of their desires at 360 degrees.
Connecting distant lands, cradles of ancient craftsmanship, and contemporary living, in search of identity solutions: SIRECOM opens the virtual doors of its infinite range of customizable carpets to its customers by making the online configurator available. The new useful tool, with free and open access, can be reached on the company's website at https://sirecomtappetiitalia.com/configurator/ and is added to the download area of ​​3d models reserved for architects and interior designers. with a view to strengthening the opportunities for dialogue with an ever wider audience.
Synonymous with the bespoke service signed by SIRECOM, the configurator stimulates the creative freedom of the client: from professionals to simple interested parties, anyone can satisfy their furnishing desires through an agile and intuitive device. Conceived to design the interior and connect the customer's tailored needs with 3D output of the highest quality, it allows you to choose and view the finishes of each model of the SIRECOM collections and the desired compositions in real time. From dimensions to over two thousand colors, from materials to techniques - customizable on each layer - every aspect can be modified without any limit, in an ideal direct passage from the inventiveness of the passionate designer to the skilful hand knotting made by Nepalese artisans. It is, in fact, possible to immediately obtain renderings in 4k quality, downloadable and easily importable files, and detailed outputs, ready to be shared with the company's customer service.
Thanks to the immersive My Room functionality, searching for the perfect solution for your home rather than a hotel or office room is simple and exciting. It is possible to combine the characteristics of the SIRECOM carpet with the environment in which it is inserted, passing between multiple rooms and types of residential spaces, benefiting from infinite modularity and maximum spatial mobility, traveling a journey inside a bookcase constantly updated on techniques and materials, accessible twenty-four hours a day, seven days a week. Finally, you can save your favorite configurations to have the SIRECOM carpet project available just as you would like it, ready to become the protagonist of a unique and custom-made living area.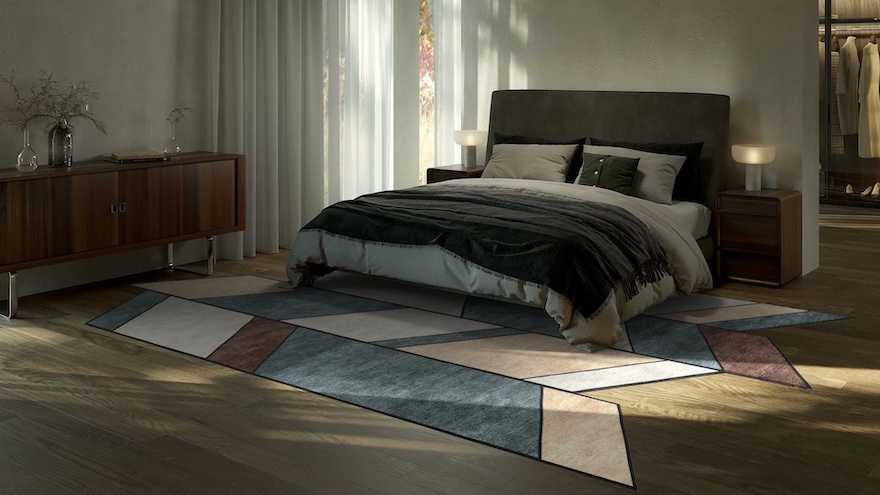 www.sirecomtappetiitalia.com